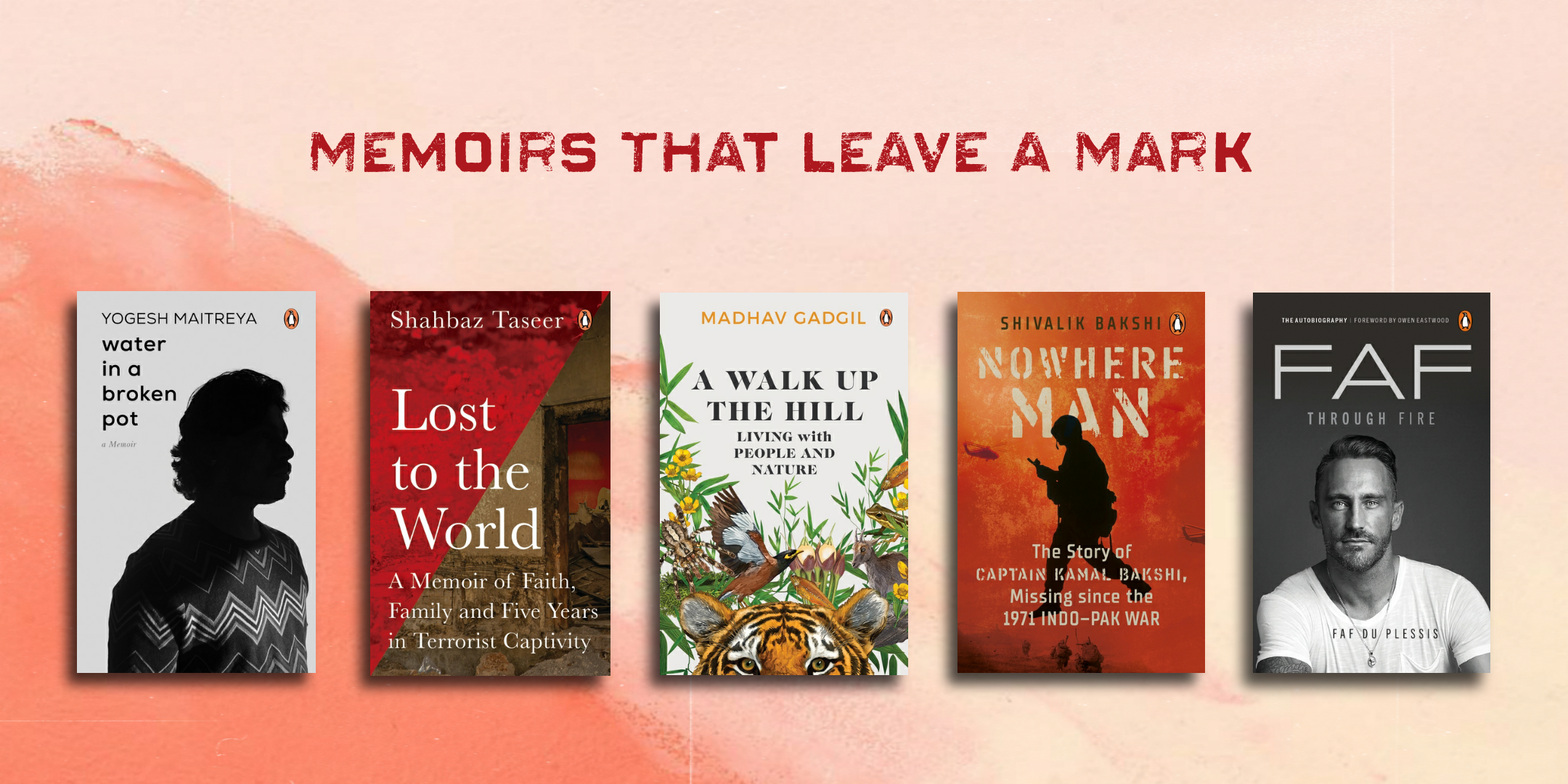 Embark on an enthralling journey through this collection of ten inspiring memoirs that delve into the extraordinary lives of remarkable individuals who faced daunting challenges with unwavering courage and hope. Each of these resilient tales will tug at your heartstrings and remind you of the indomitable human spirit.
Lost to the World is the remarkable true story of Taseer's time in captivity, and of his astonishing escape. It is a story of extraordinary faith, bravery and sorrow, with moments of kindness, humour and empathy, offering a hopeful light in the dark years of his imprisonment.
While deeply harrowing, this tale is also about resilience. Taseer countered his captors' narrative of a holy war by immersing himself in the Quran in search of hope and a means to see his own humanity under even the most inhumane conditions, and ultimately to find a way back to his family.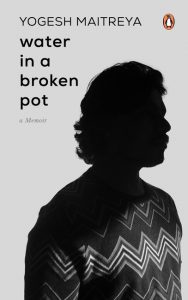 Incredibly moving and hauntingly honest, Water in a Broken Pot is the memoir of Yogesh Maitreya, a leading independent Indian Dalit publisher, writer, and poet. Encompassing experiences of pain, loneliness, depravation, alienation, and the political consciousness of his caste identity, this intimately moving memoir is a story of resilience and raw brutality. Growing up in a working-class family with meagre wages to get by in life, Yogesh writes of his father's struggle against alcohol and passion for cinema; of intergenerational dreams shattered; working day and night shifts in factories; the struggle of being lost, overlooked and unmentored in India's schooling, college and University systems which continue to be casteist, exclusionary and hostile; and feelings of lovelessness, loss and heartaches.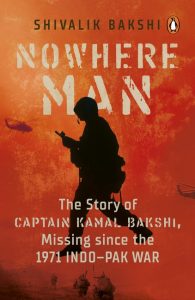 Capt. Kamal Bakshi fought in the 1971 Indo-Pak War and went missing after the Battle of Chhamb–the bloodiest battle of 1971. Although no one from his battalion had seen him get killed, no one had been able to locate his body. And so, the military declared him 'Missing, Believed Killed'–the ambiguous status assigned to soldiers when their death cannot be confirmed.
However, six years after the war, the Indian government changed its mind. The Ministry of External Affairs announced in Parliament that Indian intelligence agencies have reason to believe that Pakistan had not been truthful when it handed over the list of Indian POWs in its custody. It went on to state the names of at least forty Indian soldiers still believed to be in Pakistani custody and one of the names was Kamal Bakshi's.
This book has been written by his nephew Shivalik Bakshi. It is his story, recreated from his letters, diaries, recollections of those who crossed paths with him and published accounts of the Battle of Chhamb.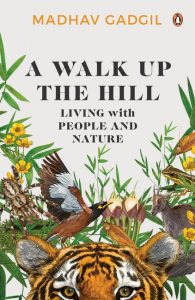 A Walk Up the Hill is an account of Madhav Gadgil's life walking up and down the country's hills and dales, watching peacocks dance and elephants prance, living among fisherfolk on the west coast, horticulturists on Western Ghats, and the tribals of Manipur and Maharashtra, all the while being a part of a vibrant scientific community.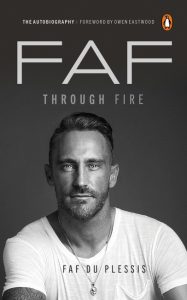 In Faf Through Fire, Du Plessis lays bare the story of his growth, from a youth with a questionable moral compass outside of cricket to a leader known for his integrity, values, honesty and empathy for his teammates. He reflects on how influential leaders, such as Gary Kirsten, Stephen Fleming, Doc Moosajee, Graeme Smith, A.B. de Villiers, Owen Eastwood, Russell Domingo, Ottis Gibson and M.S. Dhoni, helped mould him into a man who leads with grit, purpose and a love of people. He also explores the destructive relationships, offering his perspective, in devastating detail, on his final years of international cricket. Neither the changing room nor the boardroom is off limits in this no-holds-barred account.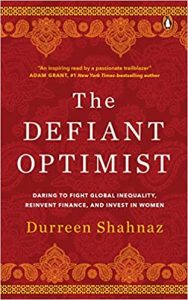 From growing up with constrained life chances, to working as the first Bangladeshi woman on Wall Street, to becoming a global leader in impact investing, Shahnaz takes us on a mesmerizing trek of innovation, compassion, and enterprise. We accompany her to villages in Bangladesh where she helps women entrepreneurs learn to proudly sign their names, and on visits to venture capitalists who walk past her to shake her male employees' hands. We go to a garment factory where women labour for low wages, and to a town in India where microfinance offers women enough capital to run grocery stores and tailor shops. Along the way, the birth of her two daughters only fuels her relentless pursuit of a world where girls are valued. Finally, armed with financial backers and a plan, Shahnaz successfully launches the Women's Livelihood Bond™ Series, the world's first tradable financial product for investing in underserved women's livelihoods.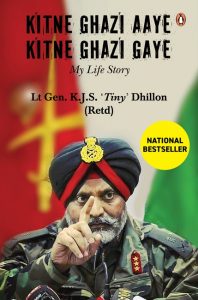 In Kitne Ghazi Aaye Kitne Ghazi Gaye, 'Tiny' Dhillon opens a hitherto-closed window, not only to his life but also to Kashmir. He recounts fascinating tales about the toughest challenges he encountered, from age three right up to those from his multiple tenures in Kashmir from 1988 to 2020, where it was his responsibility to maintain a balance between counter-terrorism operations on the one hand and to use military soft power on the other. Dhillon retraces his entire journey, from being a young boy to becoming the Commander of the Chinar Corps, with Kashmir as an inseparable part of this story.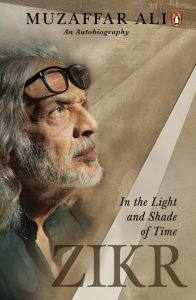 Muzaffar Ali's autobiography is a peek into this wealth of experience-a close look at Ali, prince, poet, philosopher, film-maker, automobile aficionado and artist. Zikr is also a rich interior portrait of an artist, as Ali takes us behind the scenes of films like Anjuman and Gaman, speaking of the sensibilities that shaped them and the influences on his work. Above all, this is a book that resounds with a deep love for life.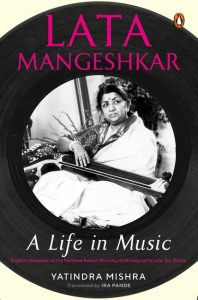 An ode to the majestic life of the late Lata Mangeshkar, Lata: A Life in Music celebrates art in its totality and tells the life story of India's most loved vocal artists. The result of Yatindra Mishra's decade-long dialogue with the great singer, it also explores the lesser-known aspects of the great artist, introducing the readers to Lata Mangeshkar as an intellectual and cultural exponent and providing a rare glimpse into the person behind the revered enigma.
COMING SOON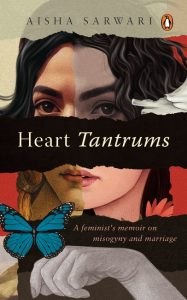 In order to be able to survive, Aisha Sarwari was told, love and devoted acts of service will always light the way. These however, become the very reason of her complete unravelling.
In this large and messy voice of a memoir, Heart Tantrums artfully describes the scatter of catastrophic losses-the loss of her father in early adolescence; leaving behind her family home in East Africa; and trying to fit into a completely different culture in Lahore after marriage. In 2017, when Aisha first held her husband Yasser Latif Hamdani's brain MRI against the light, she began to also lose the man she loved to a personality-altering brain tumour.