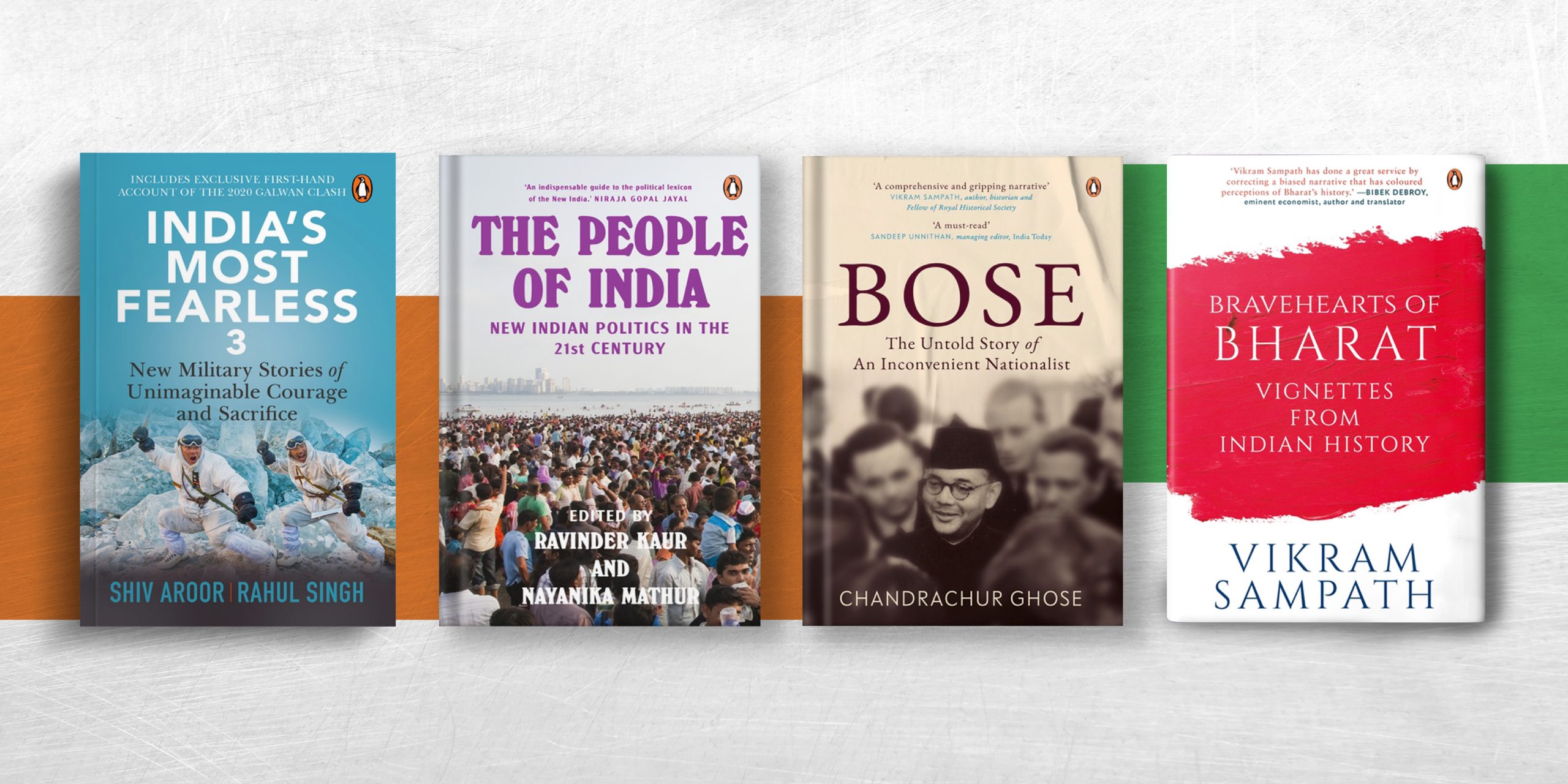 January 26th holds a special place in the heart of every Indian. It marks the day we commemorate the enactment of the Constitution of India. As we celebrate India's 74th Republic Day, here are our favourite books and audiobooks to fill you with patriotism and fervour. 
Bravehearts of Bharat by Vikram Sampath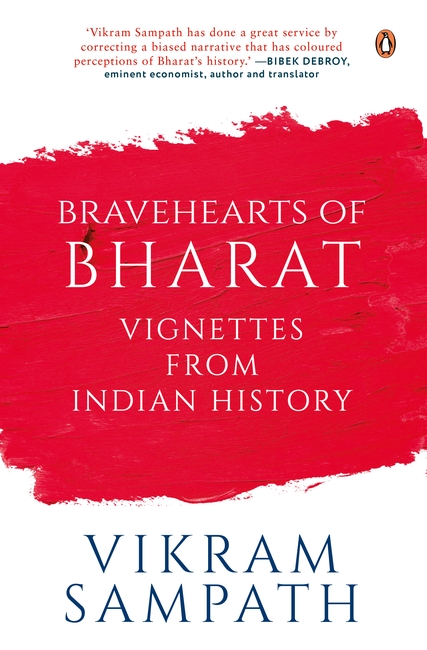 History has always been the victor's handmaiden. This book explores the lives, times, and works of fifteen long-lost and completely forgotten unsung heroes and heroines of our history, bringing to light the contribution of soldiers who not only armour-clad stormed into battle, but also kept the torch of hope alive under harsh circumstances.
The Last Heroes by P. Sainath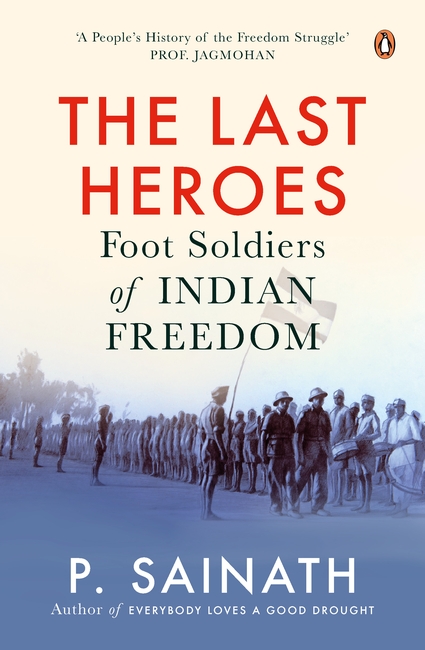 The foot-soldiers of Indian independence share their stories in The Last Heroes. Adivasis, Dalits, OBCs, Brahmins, Muslims, Sikhs, and Hindus are among the men, women, and children represented in this book. They come from many parts of the country, speak various languages, and include atheists and believers, Leftists, Gandhians, and Ambedkarites.
A Little Book of India by Ruskin Bond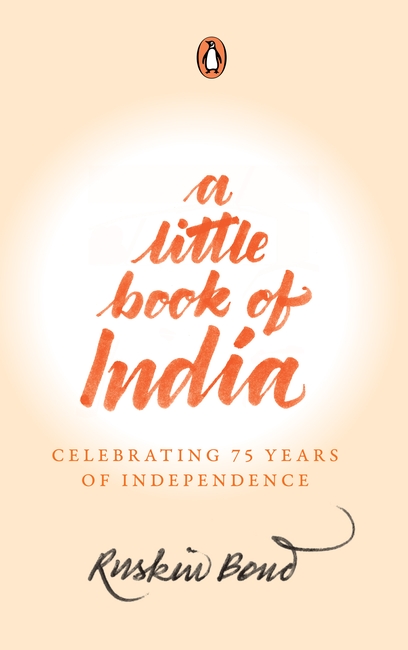 As India celebrates 75 years of independence, we give you a glimpse of our beloved country through the words of our favourite author, Ruskin Bond. He pays tribute to the country that has been his home for 84 years, drawing on his own memories and perceptions of it. A Little Book of India is an amalgamation of our homeland's physical and spiritual features that leads you on a nostalgic and mystical trip.
The Rise of the BJP by Bhupender Yadav and Ila Patnaik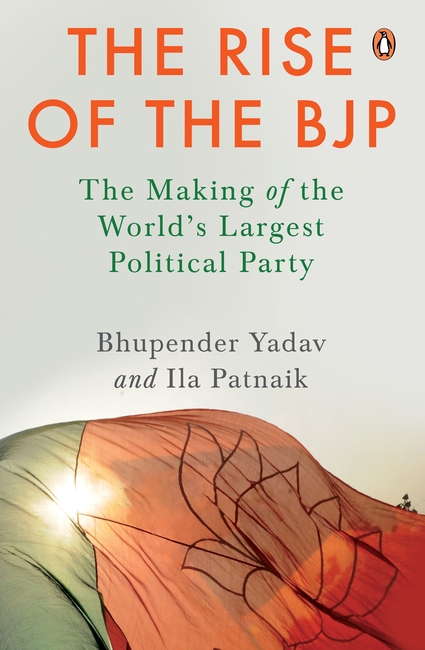 In this book, veteran BJP politician and cabinet minister Bhupender Yadav and leading economist Ila Patnaik collaborate to recount the BJP's journey from humble beginnings to winning 303 Lok Sabha seats in 2019 and becoming the world's largest political party. While focused on the wider economic and political tale, the book includes numerous minor, but highly significant stories of individuals and circumstances that led to the BJP's present state.
Planning Democracy by Nikhil Menon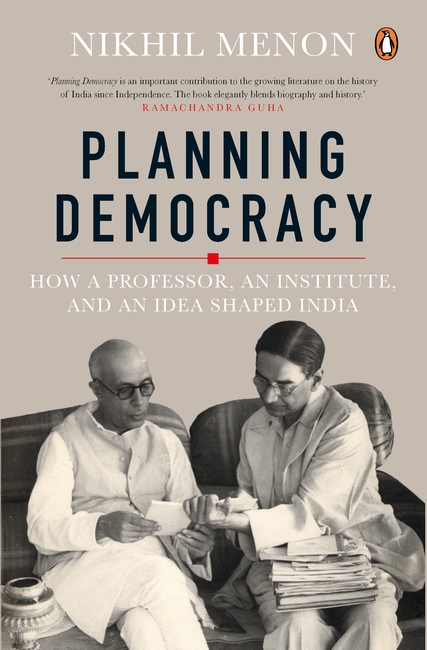 Nikhil Menon's fascinating narrative of a gifted scientist known as the Professor, a trailblazing research facility in Calcutta, and the appealing idea of 'democratic planning' brings the world of planning to life in this engaging history. Menon illustrates how India walked a tightrope between capitalism and communism in the face of global wars and international disputes. Planning Democracy recasts our view of the Indian republic, explaining how planning came to define the nation and how it still shapes our society today.
Scars of 1947 by Rajeev Shukla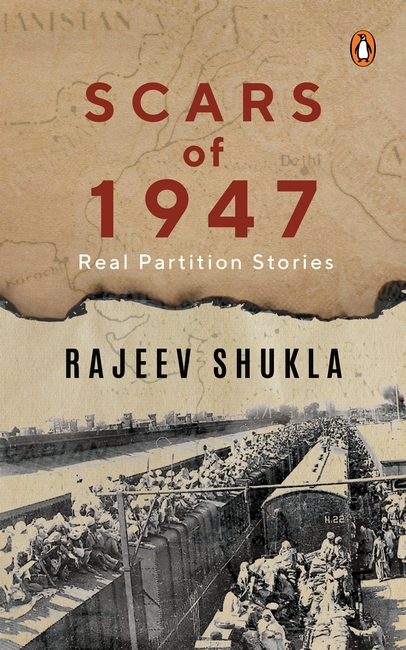 More than seven decades after India's partition in 1947, the burden of sadness remains heavy in the hearts and minds of those impacted. A nation was divided into two with a single stroke of ink on a map, hurting families from generation to generation, and the resulting wounds are still achingly deep even today. Scars of 1947 is a touching and nostalgic compilation of accounts of an unforgettable period that left two nations scarred for life.
The Life and Times of George Fernandes by Rahul Ramagundam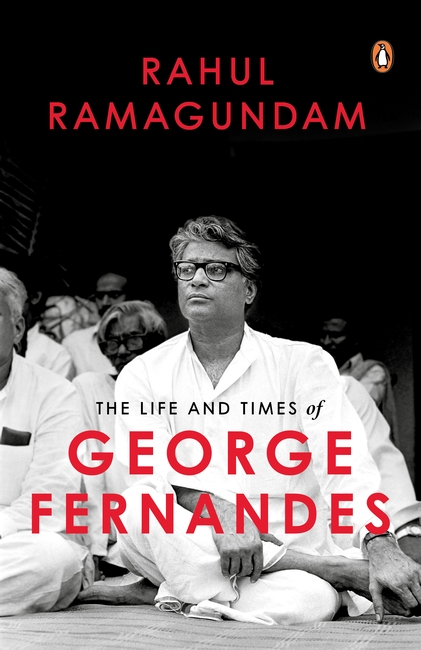 The Life and Times of George Fernandes tells the story of George Fernandes, who rose from the streets of Bombay to walk the halls of power. Rahul Ramagundam's fascinating biography gives a window into George's political evolution and tracks the trajectory of India's Socialist Party from its founding in the 1930s to its breakup into the Janata Party in the late 1970s. This book follows the journey of India's opposition parties as they attempted to dethrone the long-ruling Congress Party from its apex.
Nehru and the Spirit of India by Manash Firaq Bhattacharjee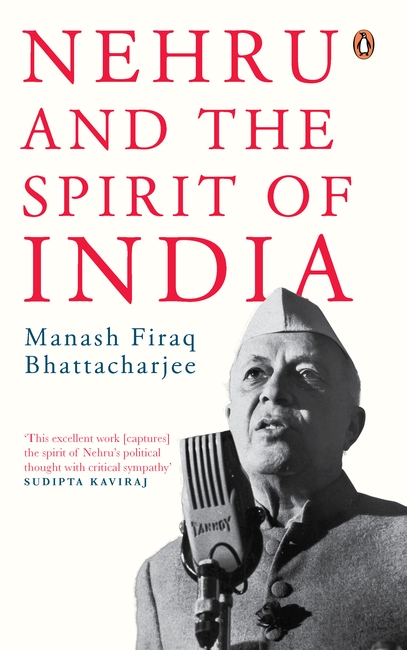 Plato's philosopher king, Jawaharlal Nehru, 'found' an India that remains an unexplored promise. Nehru and the Spirit of India examines his intellectual and political legacy in a critical and nuanced manner. Bhattacharjee, a second-generation refugee, advocates for a "minoritarian" approach to national politics. He forces us to learn from the insights of poets and thinkers, breaking ideological and disciplinary boundaries. This intriguing book, written with simplicity, presents an original take on Nehru and Indian history.
Bhagat Singh by Satvinder S. Juss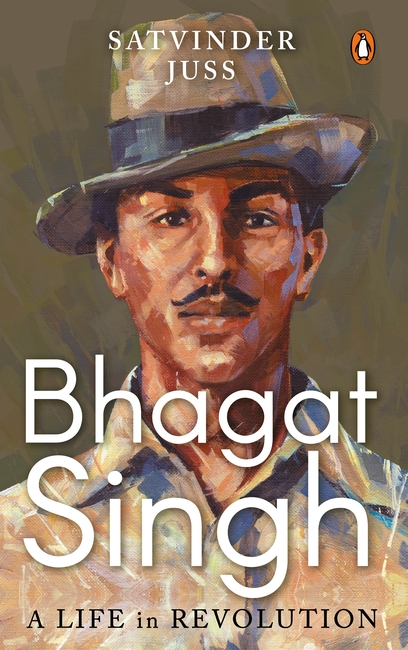 This well researched biography is an exhaustive journey into Bhagat Singh's life and serves as a contemporary antidote. The book delves into his family's history before he was born, studying the influence that numerous episodes, policies, and people played in creating the identity of a renowned revolutionary while also diving into his views on significant issues of the time. 
Challenges to A Liberal Polity by M. Hamid Ansari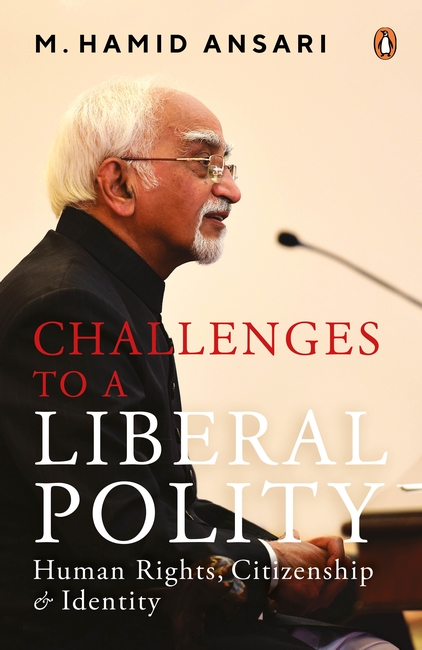 Challenges to a Liberal Polity, written by Hamid Ansari, former Vice President of India, is a book that puts to light some of the most pressing challenges that affect our thinking every day. This book, which is thorough, persuasive, and expressive, will appeal to a wide range of readers, as well as politicians, policymakers, and students and scholars of Indian politics, history, and sociology.
The People of India by Ravinder Kaur and Nayanika Mathur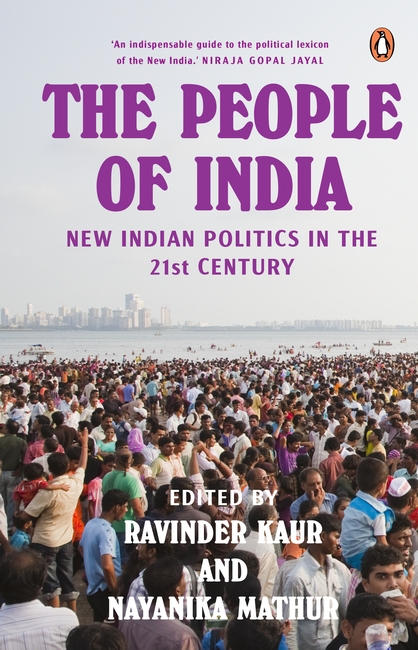 In this book, some of South Asia's most eminent scholars collaborate to write about a person or subject with particular significance in modern Indian politics. In doing so, they cumulatively bring us a new understanding of what the politics at the heart of New India are—and how we might effectively analyse them. Ravinder Kaur and Nayanika Mathur's superb anthology features fresh and accessible writings by South Asia's best social science and humanities specialists.
Hello Bastar by Rahul Pandita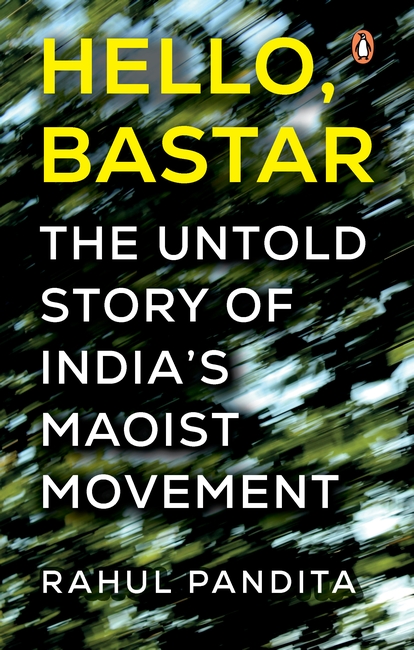 Rahul Pandita provides an authoritative account of how a small group of revolutionaries infiltrated Bastar in Central India in 1980 and established a strong force that New Delhi now considers as India's greatest internal security problem. Based on extensive on-the-ground reporting and extensive interviews with Maoist leaders such as their supreme commander Ganapathi, Kobad Ghandy, and others who are imprisoned or have been killed in police encounters, this book is a combination of firsthand storytelling and daring analysis.
Our Moon Has Blood Clots by Rahul Pandita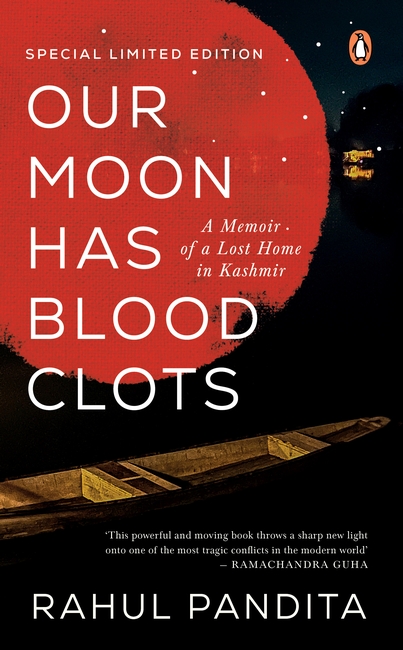 Rahul Pandita and his family were fourteen years old when they were forced to evacuate their home in Srinagar. They were Kashmiri Pandits, the Hindu minority in a Muslim-majority Kashmir that, by 1990, was becoming increasingly agitated by India's Azaadi shouts. Our Moon Has Blood Clots tells the narrative of Kashmir, where Islamist militants tortured, killed, and forced hundreds of thousands of Kashmiri Pandits to evacuate their homes, forcing them to live in exile in their own country for the rest of their lives. Rahul Pandita's history, home, and loss tale is extremely intimate, fascinating, and unforgettable.
Gandhi's Assassin by Dhirendra K. Jha
Gandhi's Assassin: The Making of Nathuram Godse and His Idea of India explores Godse's interactions with the groups that shaped his worldview and provided him with a sense of purpose. The book depicts the progressive hardening of Godse's resolve, as well as the tragic decisions and intrigue that eventually led to Mahatma Gandhi's assassination in the tumultuous wake of India's independence in 1947. 
The Muslim Vanishes by Saeed Naqvi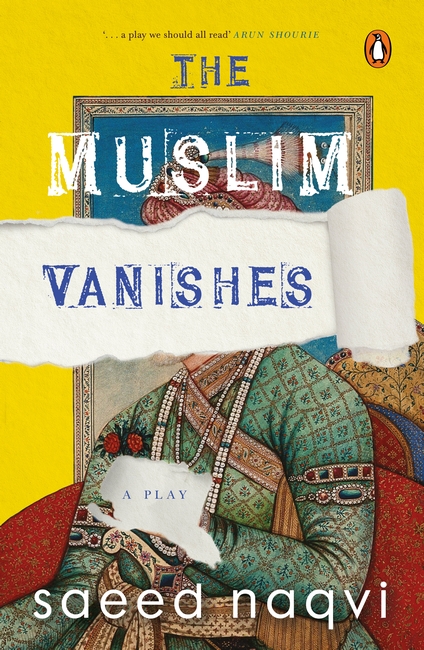 The decibel levels on caste, the Hindu-Muslim split, Pakistan, and Kashmir are too high for a discourse to take place, with each side aggressively defending their own story. Saeed Naqvi's razor-sharp, kind, and amusing drama draws on a variety of influences—from grandma's bedtime stories to Aesop's fables and Mullah Nasruddin's satirical tales—to spring an inspired surprise on us, bringing us on a journey into both history and fiction.
Head Held High by Vishwas Nangre Patil
Head Held High, translated from the Marathi book Mann Mein Hai Vishwas, is an account of IPS officer Vishwas Nangre Patil's life—from his humble beginnings, through school, college, long hours of studying for the UPSC examinations, and finally, his role in counterterrorism operations during the Mumbai attacks. This touching and realistic narrative of his most formative and hard years is guaranteed to resonate with individuals who wish to enter the Indian public services.
Operation Sudarshan Chakra by Prabhakar Aloka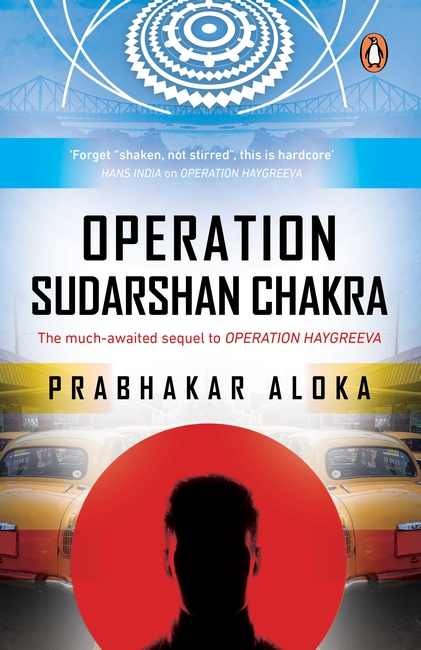 Despite having experienced great personal anguish, Ravi and his colleagues band together to start clever counterterror and counterintelligence operations dubbed Operation Sudarshan Chakra, putting everything, even their individual lives, in jeopardy.
The Architect of the New BJP by Ajay Singh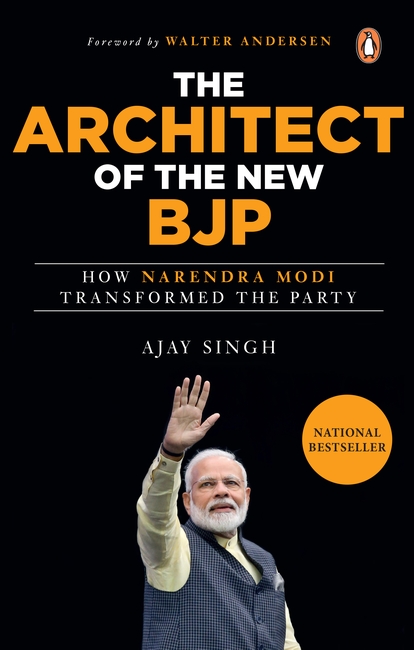 The Architect of the New BJP employs extensive research and specific examples to demonstrate how the BJP has evolved over the years. It shows lesser-known contributions, including as Prime Minister Narendra Modi's attempts with traditional party-building methods, his acute eye for detail, and the several new methodologies for party expansion. Ajay Singh not only studies the party's past, including the vision of its founders, but also offers a view into the party's future.
Sarojini Naidu by Sarojini Naidu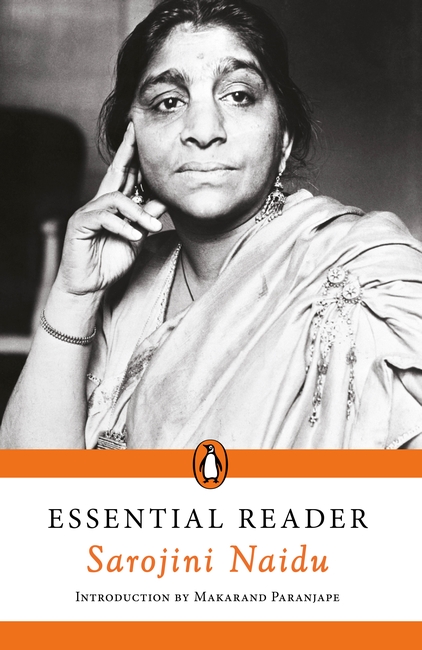 We can see Sarojini Naidu's innermost thoughts and feelings on these pages, as well as the important role she played in shaping the country's freedom struggle and ideas as a young nation, particularly through rousing speeches on the Education of Indian Women and the Battle for Freedom, which were broadcast on All India Radio on 15 August 1947.
Against All Odds by S. 'Kris' Gopalakrishnan, N. Dayasindhu, Krishnan Narayanan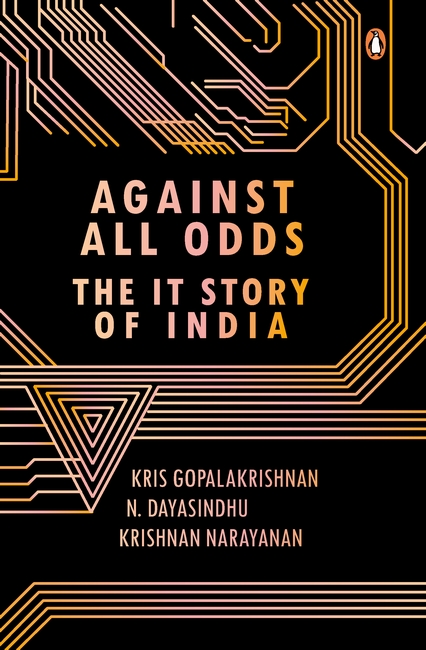 Against All Odds: The IT Story of India is an insider's narrative of Indian IT during the previous six decades, filled with anecdotes. It draws on the firsthand experiences of Kris Gopalakrishnan and fifty other industry titans who helped to build and define the IT sector. This is a narrative about endurance and resilience, forethought, preparing and being ready when opportunity knocks, a spirit of adventure, and, most importantly, unshakeable faith in technology and the belief that it would help India. It's a happy ending, and the best is yet to come!
Gautam Adani by R.N. Bhaskar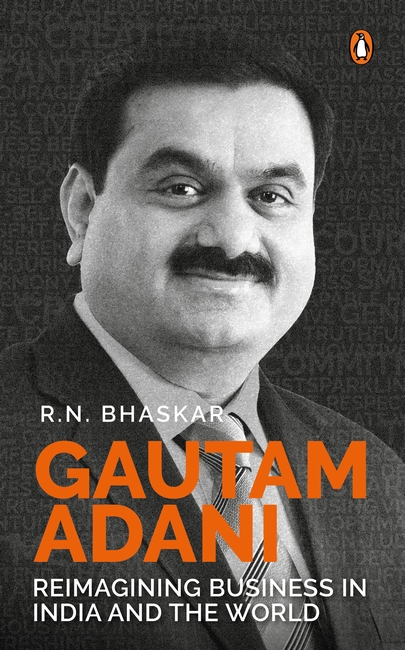 This book shines light on what we didn't know about Gautam Adani but should have. It dives deep, covering a variety of fascinating incidents from Gautam Adani's life, revealing his early life, his introduction to business, and the lessons and opportunities he took advantage of.This book is dedicated to analysing Gautam Adani's business practises, which have piqued everyone's interest.
Books Available on Audio
India's Most Fearless and India's Most Fearless 2 by Shiv Aroor and Rahul Singh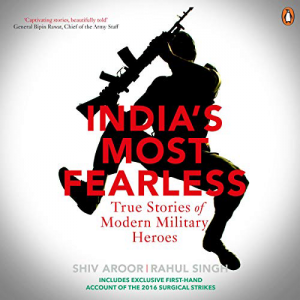 India's Most Fearless tells fourteen genuine stories of exceptional bravery and fearlessness, providing a look into the type of heroism displayed by our warriors in unimaginably harsh conditions and under tremendous provocation. Its much awaited sequel delivers to you fourteen more stories of incredible fearlessness, bringing you closer than ever before to the personal bravery displayed by Indian military soldiers in the line of duty. 
The Man Who Saved India by Hindol Sengupta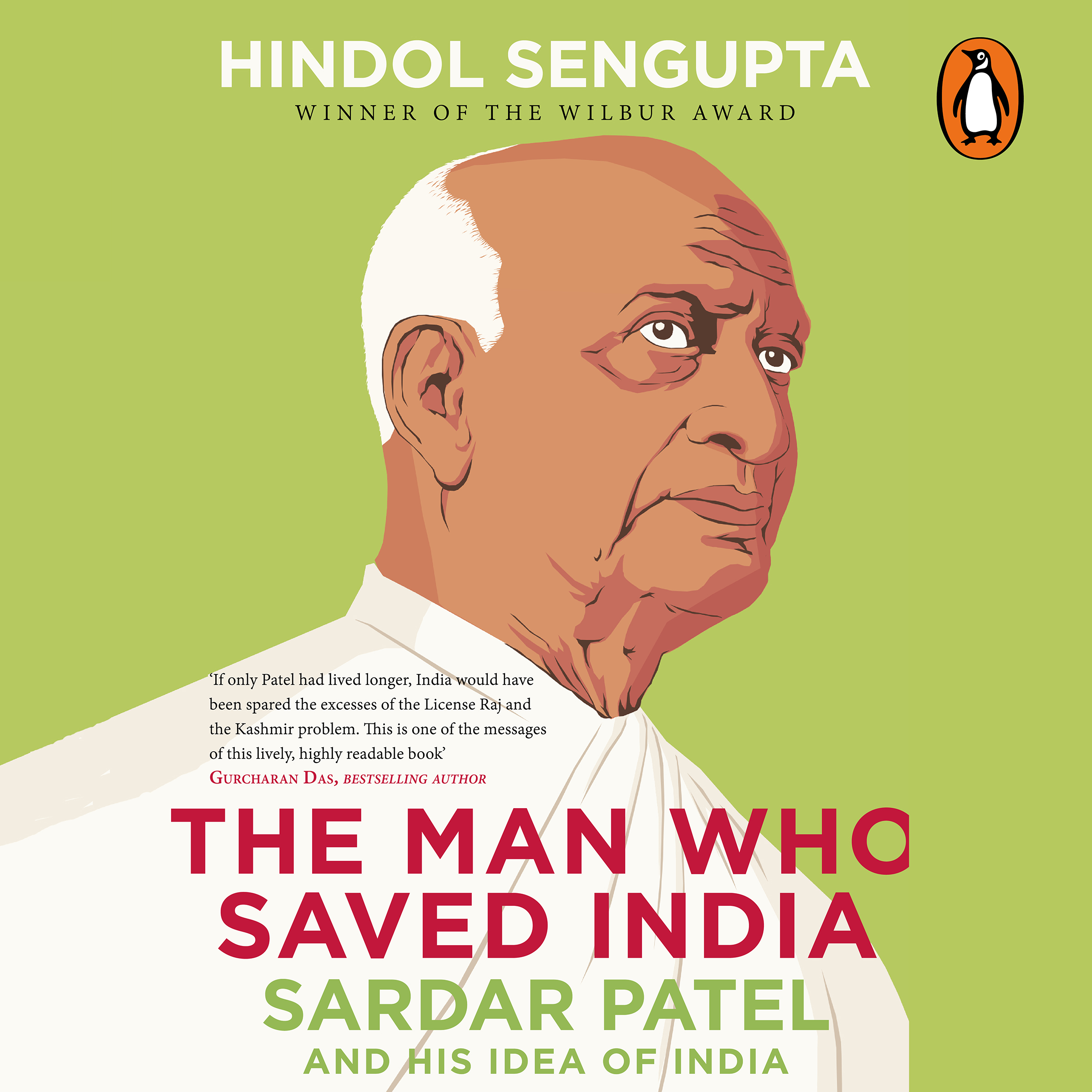 No other political figure comes close to the contributions of Sardar Vallabhbhai Patel to preserve and protect the Indian nation. However, little is known or appreciated about Patel's significant contribution to India's making. The Man Who Saved India is a magnificent account of Sardar Patel's life. Hindol Sengupta, a numerous award-winning and best-selling author, brings Patel's resolute life of hardship and his ardent determination to keeping India secure to life with ferociously detailed and pugnacious anecdotes.
Bose by Chandrachur Ghose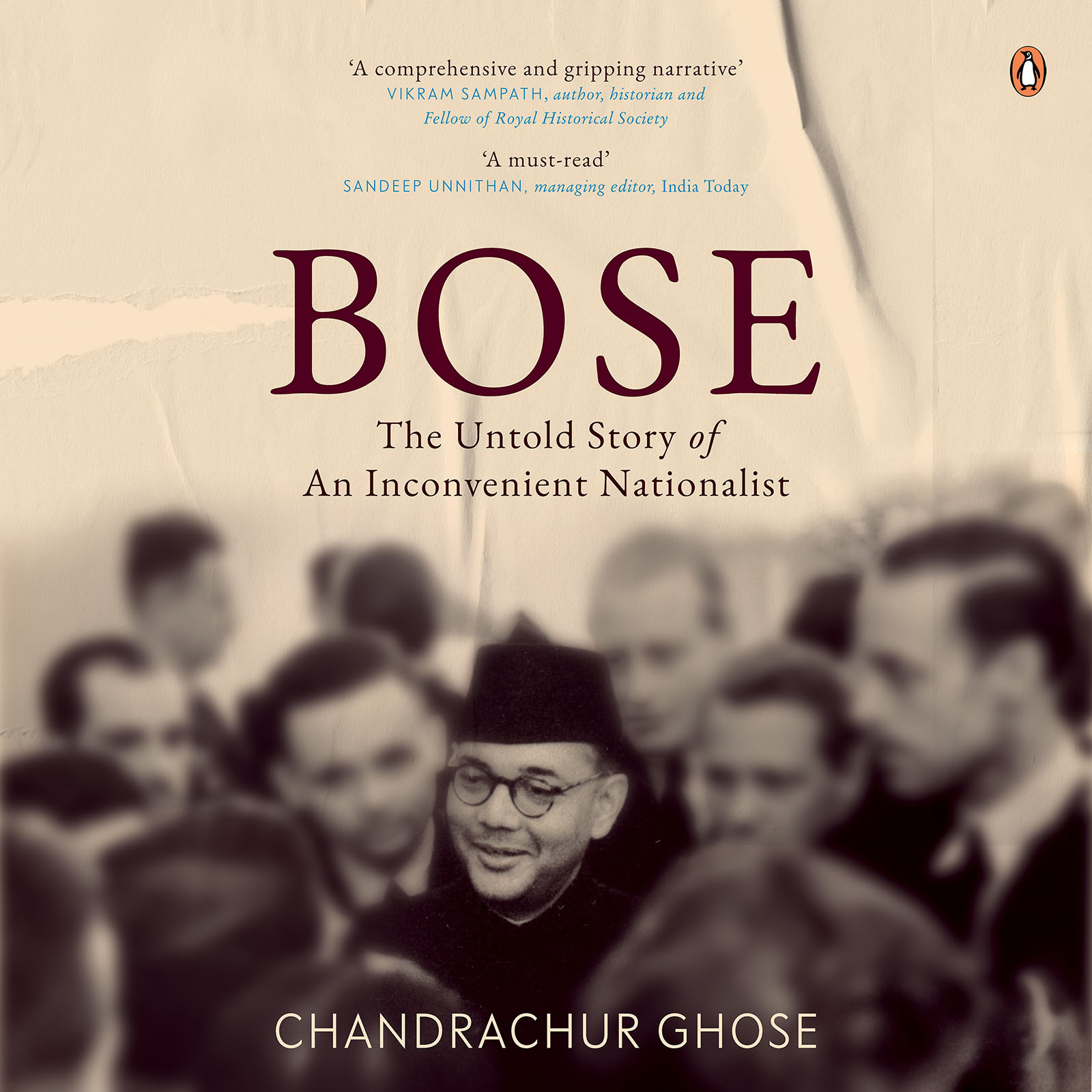 There haven't been many Indian heroes whose lives have been as spectacular and exciting as Netaji Subhas Chandra Bose's. That is, however, a judgement of his life based on what is commonly known about him. Bose: The Unwritten Story of an Inconvenient Nationalist is a fast-paced, thought-provoking, and completely engrossing read that will introduce you to many previously untold and unheard anecdotes of Netaji Subhas Chandra Bose.
10 Judgements That Changed India by Zia Mody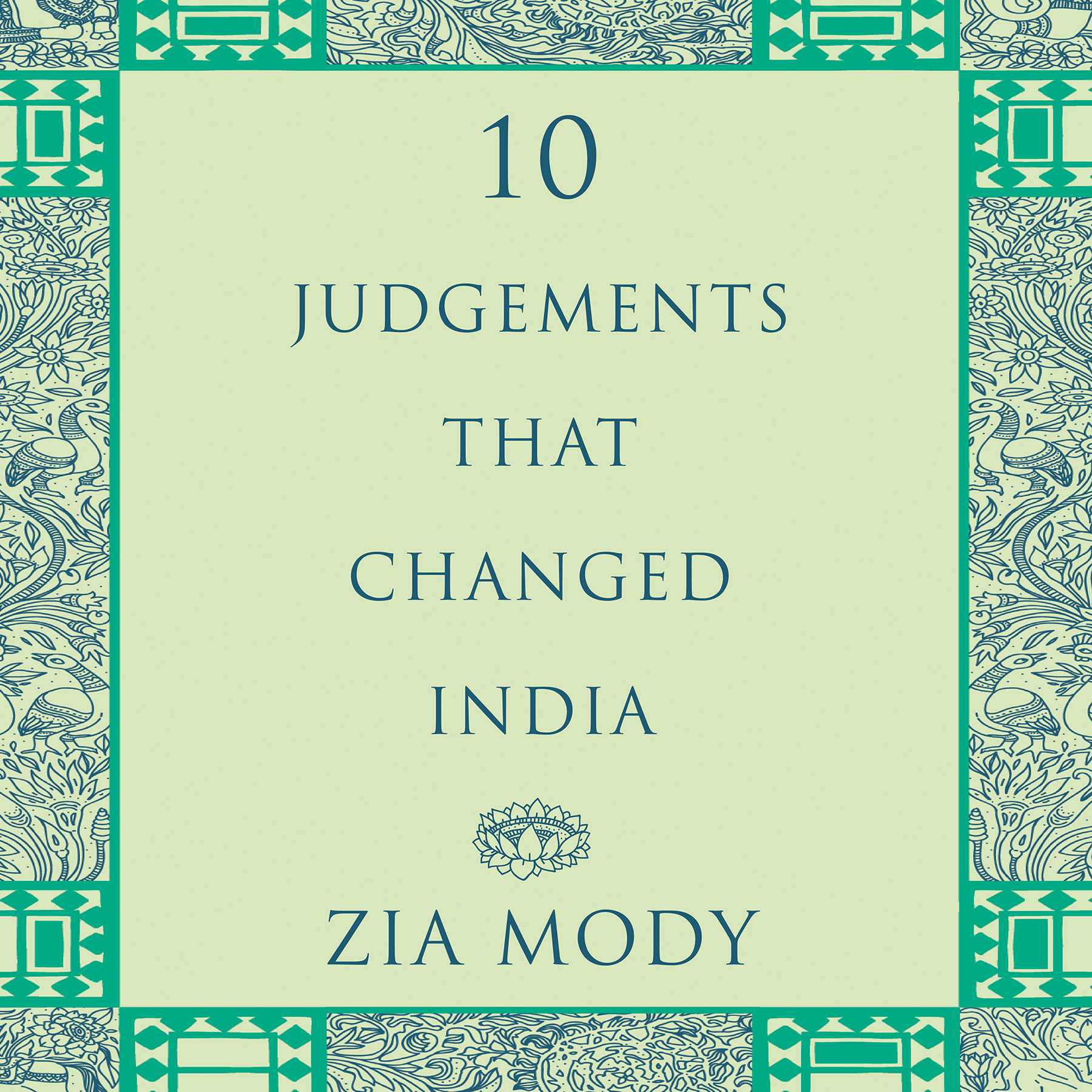 This book contextualises the judgements, explains essential concepts, and maps their implications by examining critical subjects such as custodial fatalities, reserves, and environmental jurisprudence. Ten Judgements That Changed India, written by one of India's most renowned lawyers, is an authoritative yet approachable book for anybody interested in understanding India's legal system and the underpinnings of our democracy.
The Kargil Girl by Flight Lieutenant Gunjan Saxena (Retd.), Kiran Nirvan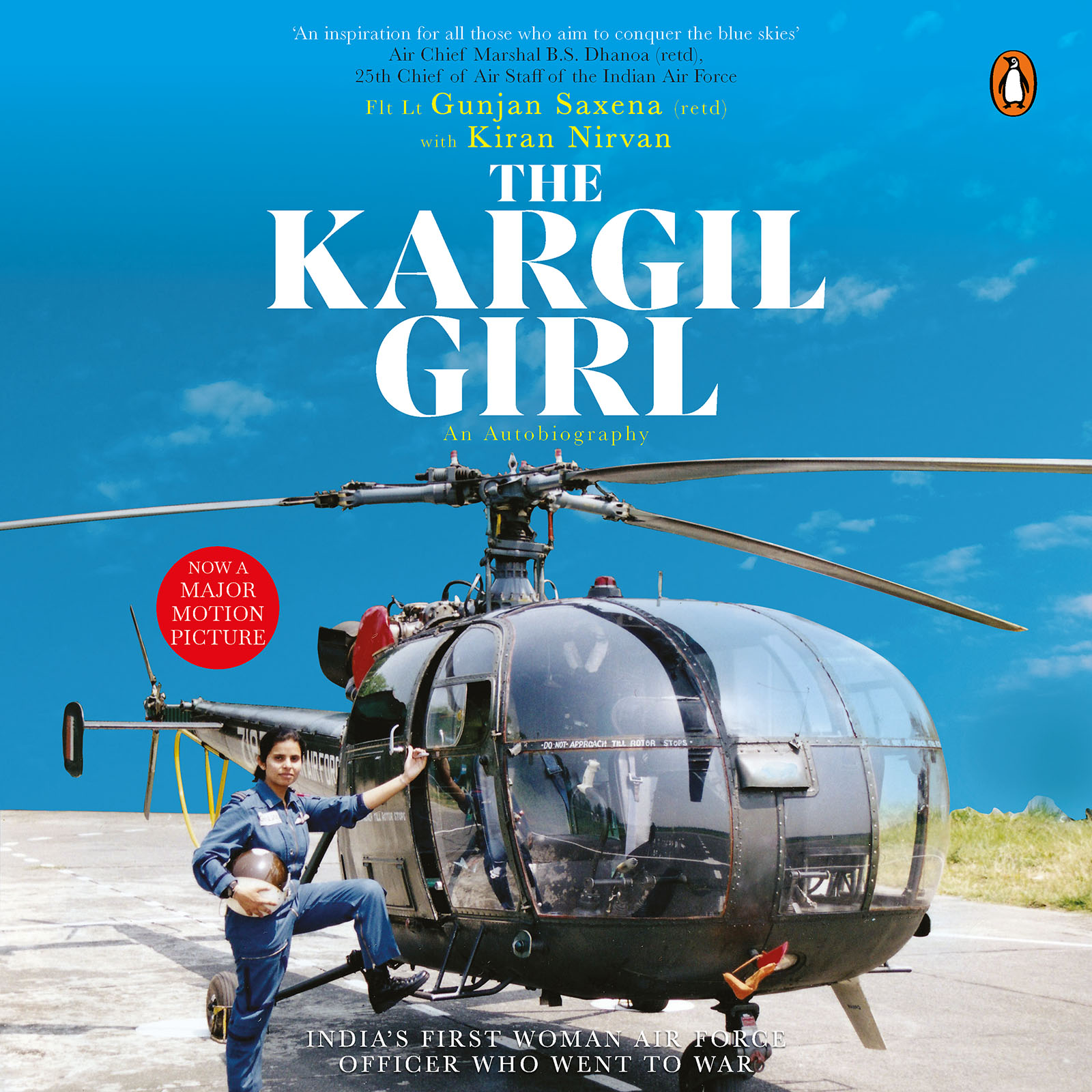 From supplying vital arsenal to Indian troops in the Dras and Batalik regions to casualty evacuation from the ongoing battle. From meticulously relaying messages to her seniors of enemy positions to  narrowly escaping a Pakistani rocket missile during one of her sorties, Saxena fearlessly discharges her duties, earning herself the title 'The Kargil Girl'. This is her wonderful story in her own words.
Nehru And Bose by Rudrangshu Mukherjee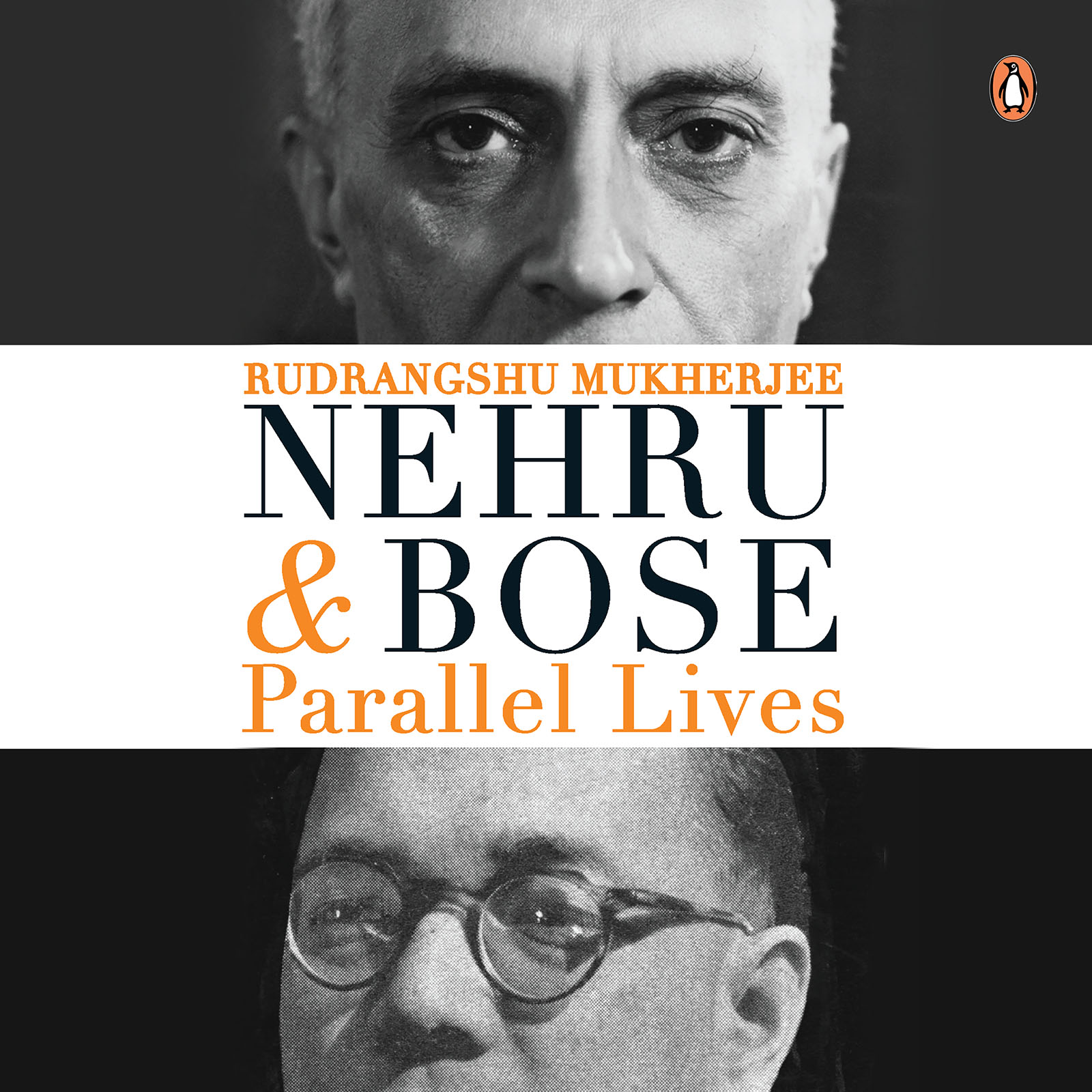 Had relations between the two great nationalist leaders deteriorated to the point where Bose saw Nehru as an enemy? The interesting book by Rudrangshu Mukherjee examines the contours of a friendship that did not entirely develop as political ideas split, and delineates the shadow that fell between them—for Gandhi saw Nehru as his chosen heir and Bose as a prodigal son.
Partitions of the Heart by Harsh Mander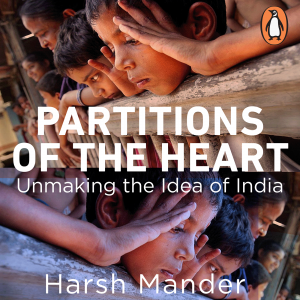 Harsh Mander believes that the partition in 1947 wasn't the only one. He feels that another schism is taking place in our hearts and brains. A human rights and peace activist, Mander, examines whether the republic has preserved the objectives it set out to achieve in Partitions of the Heart: Unmaking the Idea of India, and provides searing, unflinching insight into the dimensions of hate violence. This painstakingly studied societal critique is a rallying cry for public compassion, conscience, and justice, as well as a tribute to humanity's tenacity.