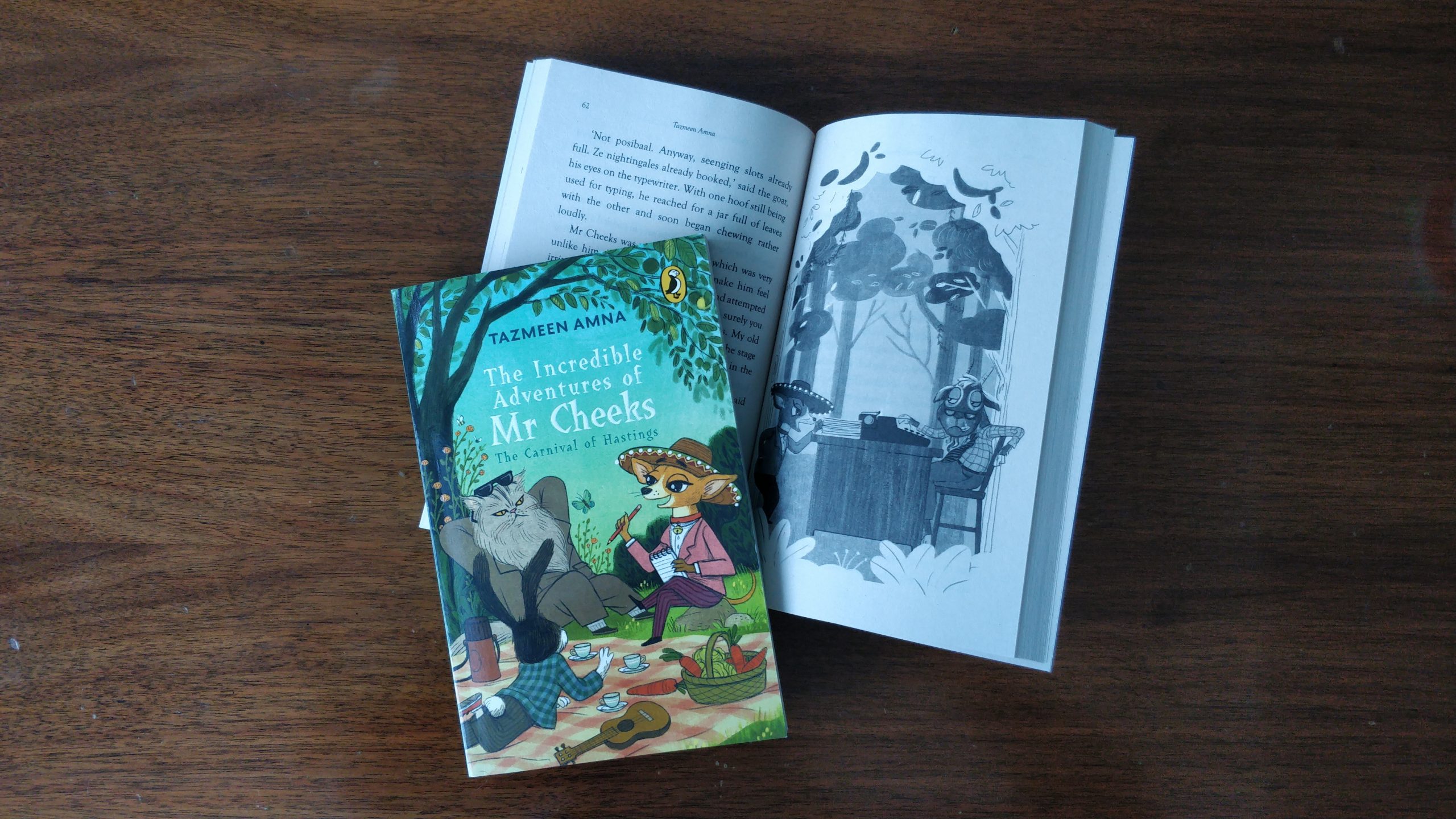 The Annual Carnival is the most awaited event at Hastings. Mr. Cheeks, a dapper tap-dancing Chihuahua; Mr. Grey, a Persian cat with a flair to paint;  and Hopper, a nervous rabbit who loves to sing; could not be more excited to participate in the carnival. But soon they realise that in Hastings, everyone has been strictly categorised according to their type regarding their roles in the carnival.
The Incredible Adventures of Mr Cheeks by Tazmeen Amna, tells the journey of these three friends, fighting the odds together and realising some valuable lessons in the process. These lessons are sure to resonate with your little ones!
Here we list a few of these lessons:
Cheeks and Mr. Grey, warmly welcome Hopper, who is new to the village of Hastings and  is quite anxious in the new atmosphere. Hopper immediately feels comfortable in the company of these two friends  due to their inclusive nature. Inclusivity is an important vein in the book that runs throughout the scope of the story.
. Just like Hopper, who is new to Hastings, the book  showcases how easily one can adjust and become comfortable in a new environment despite their anxieties, if they approach new people with confidence and a pleasant attitude.
The book also teaches an important lesson about not being judgemental especially about one's looks. One should value one's friends for their personality and the qualities that they possess. This point is reinforced by the beautiful bond that Mr. Cheeks. Mr. Grey and Hopper share.
Despite Mr. Cheeks being a dog; Mr. Grey being a cat and Hopper, a rabbit; they all have varied interests that do not necessarily conform to the categories they belong to. Nevertheless, they courageously took all the obstacles in their stead and made a shining example of how one should always follow their heart.
The book shows the wonder of friendship. , Mr. Cheeks, Mr. Grey and Hopper,  are willing to go the distance to help out their friends in their hour of need.
---
The Incredible Adventures of Mr Cheeks is a must read for your child as it will help them learn these lessons subtly!