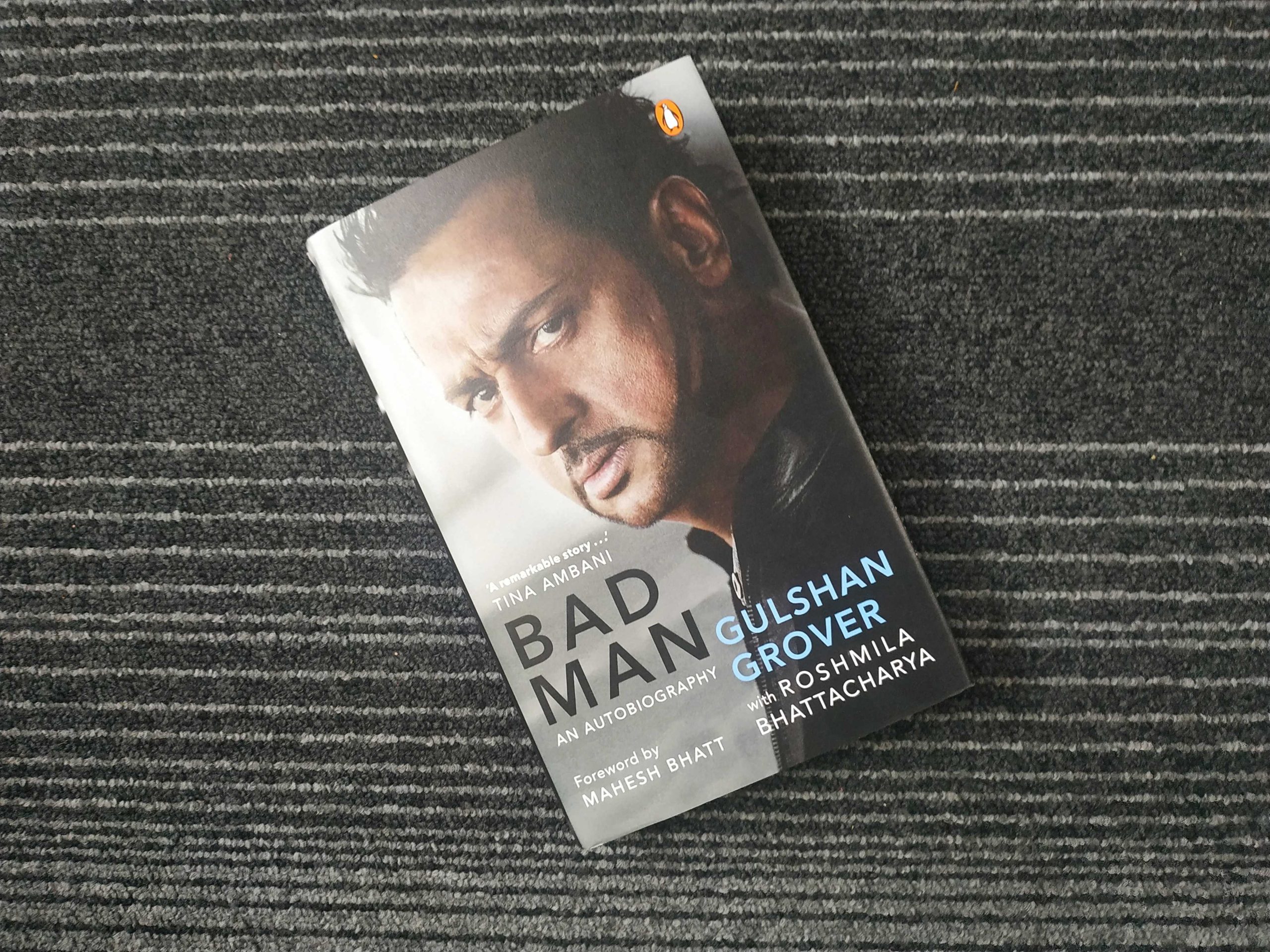 Gulshan Grover's autobiography Bad Man, co-authored by Roshmila Bhattacharya traces the tale of the actor and his rise to fame. From a child living under humble conditions to being known as the 'Bad Man' in his career-defining role in Ram Lakhan, the book talks about how he braved through many troubles as a struggling actor and his subsequent success. He shares about why he made an intentional decision to play the role of villain amidst a time when every other struggling actor wanted to play the hero and many other experiences which made a popular villain.
Here are a few things about this 'Bad Man' that you might find interesting!
Gulshan Grover's very first acting job was his role as one of the monkeys in the army of the Hindu god Hanuman, in a local production of Ramayana. He was only five years old.
∼
Gulshan Grover is the first Indian actor to have ever acted in a Polish, Malaysian and an Iranian film.
∼
When in the ninth standard, Gulshan Grover used to sell detergents and disinfectants door-to-door, in order to provide financial help to his family.
∼
Gulshan Grover was a sincere and intelligent student at school, and due to this, he bagged an admission at the prestigious Shri Ram College of Commerce in the year 1971.
∼
Gulshan Grover's first attempt at trying his luck in the films industry was a disappointing endeavour and he decided to go back home after a brief stint of three months in Mumbai. However, he motivated himself to go back with a calculated strategy and succeeded in becoming the Bad Man of Bollywood.
---
Read more such interesting accounts about making of the superstar Gulshan Grover in Bad Man