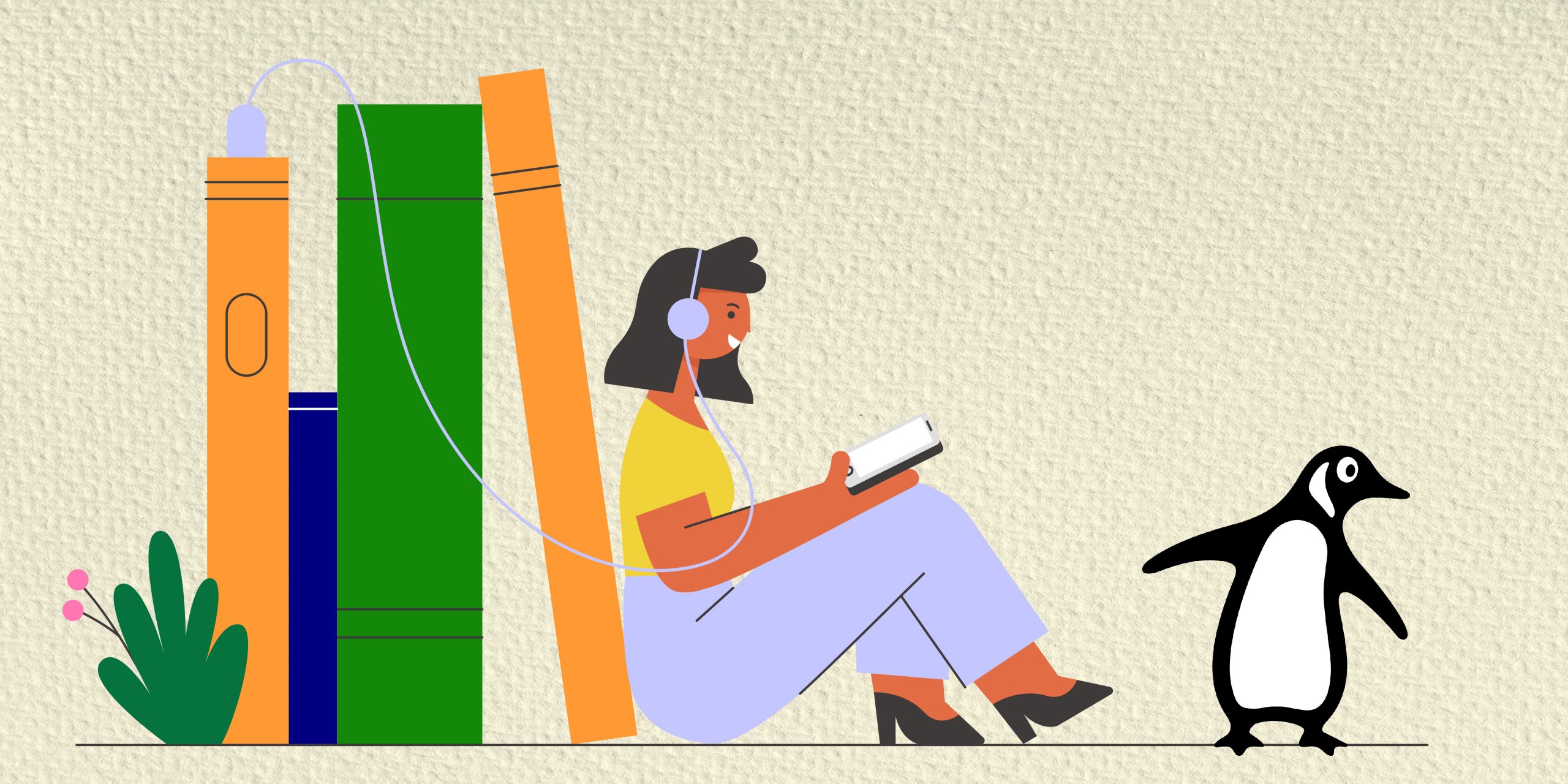 The long weekend for the 75th Independence Day is here and there's nothing better than plugging your earphones in and tuning in to the audiobooks that take you on a memorable and remarkable journey of India's freedom. Check out our exclusive audiobooks curated for the occasion of India@75 and get immersed in the stories that will leave you with a sea of emotions.
Partitions of the Heart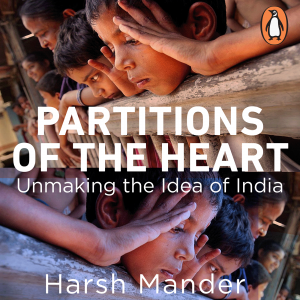 There was one partition of the land in 1947. Harsh Mander believes that another partition is underway in our hearts and minds.
How much of this culpability lies with ordinary people? What are the responsibilities of a secular government, of a civil society, and of a progressive majority? In Partitions of the Heart: Unmaking the Idea of India, human rights and peace worker Harsh Mander takes stock of whether the republic has upheld the values it set out to achieve and offers painful, unsparing insight into the contours of hate violence. Through vivid stories from his own work, Mander shows that hate speech, communal propaganda and vigilante violence are mounting a fearsome climate of dread, that targeted crime is systematically fracturing our community, and that the damage to the country's social fabric may be irreparable. At the same time, he argues that hate can indeed be fought, but only with solidarity, reconciliation and love, and when all of these are founded on fairness.
Ultimately, this meticulously researched social critique is a rallying cry for public compassion, conscience and justice, and a paean to the resilience of humanity.
India's Most Fearless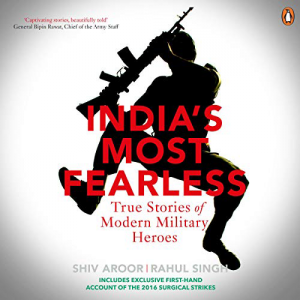 The Army major who led the legendary September 2016 surgical strikes on terror launch pads across the LoC; a soldier who killed 11 terrorists in 10 days; a Navy officer who sailed into a treacherous port to rescue hundreds from an exploding war; a bleeding Air Force pilot who found himself flying a jet that had become a screaming fireball . . .
Their own accounts, or of those who were with them in their final moments.
India's Most Fearless covers fourteen true stories of extraordinary courage and fearlessness, providing a glimpse into the kind of heroism our soldiers display in unthinkably hostile conditions and under grave provocation.
India's Most Fearless 2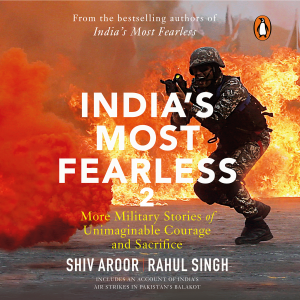 Untold accounts of the biggest recent anti-terror operations
First-hand reports of the most riveting anti-terror encounters in the wake of the 2016 surgical strikes, the men who hunted terrorists in a magical Kashmir forest where day turns to night, a pair of young Navy men who gave their all to save their entire submarine crew, the Air Force commando who wouldn't sleep until he had avenged his buddies, the tax babu who found his soul in a terrifying Special Forces assault on Pakistani terrorists, and many more.
Their own stories, in their own words. Or of those who were with them in their final moments.
The highly anticipated sequel to India's Most Fearless brings you fourteen more stories of astonishing fearlessness and gets you closer than ever before to the personal bravery that Indian military men display in the line of duty.
Emergency Chronicles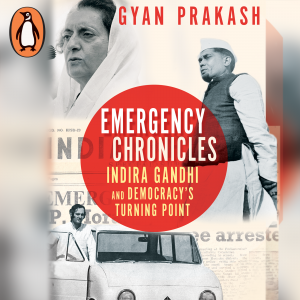 As the world once again confronts an eruption of authoritarianism, Gyan Prakash's Emergency Chronicles takes us back to the moment of India's independence to offer a comprehensive historical account of Indira Gandhi's Emergency of 1975-77. Stripping away the myth that this was a sudden event brought on solely by the Prime Minister's desire to cling to power, it argues that the Emergency was as much Indira's doing as it was the product of Indian democracy's troubled relationship with popular politics, and a turning point in its history.
Prakash delves into the chronicles of the preceding years to reveal how the fine balance between state power and civil rights was upset by the unfulfilled promise of democratic transformation. He explains how growing popular unrest disturbed Indira's regime, prompting her to take recourse to the law to suspend lawful rights, wounding the political system further and opening the door for caste politics and Hindu nationalism.
The Brave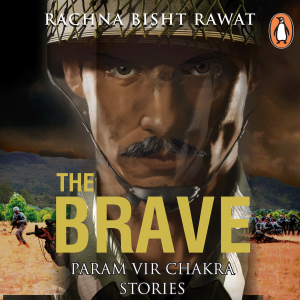 21 riveting stories from the battlefield about how India's highest military honour was won
The Brave takes you to the hearts and minds of India's bravest soldiers, all of whom won the Param Vir Chakra, India's greatest military honour. With access to the Army, families and comrades-in-arms of the soldiers, Rachna Bisht Rawat paints the most vivid portrait of these men and their extraordinary deeds.
How hard is it to fight at 20,000 feet in sub-zero temperatures? Why did Captain Vikram Batra say 'Yeh dil maange more'? How do wives and girlfriends of soldiers who don't return cope? What happens when the enemy is someone that you have trained? How did the Charlie Company push back the marauding Chinese? How did a villager from Uttar Pradesh become a specialist in destroying tanks?
Both gripping and inspiring, The Brave is the ultimate book on the Param Vir Chakra.
Operation Khukri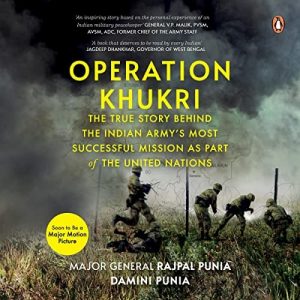 The year was 2000. Sierra Leone, in West Africa, had been ravaged by years of civil strife. With the intervention of the United Nations, two companies of the Indian Army were deployed in Kailahun as part of a United Nations peacekeeping mission.
Soon, the peaceful mission turned into a war-like standoff between Major Punia's company and the Revolutionary United Front (RUF) rebels in Kailahun, with the Indian peacekeepers cordoned off for seventy-five days without supplies. The only way home was by laying down their weapons.
Operation Khukri was one of Indian Army's most successful international missions, and this book is a first-hand account by Major Rajpal Punia, who, after three months of impasse and failed diplomacy, orchestrated the operation, surviving the ambush of the RUF in prolonged jungle warfare twice, and returning with all 233 soldiers standing tall.