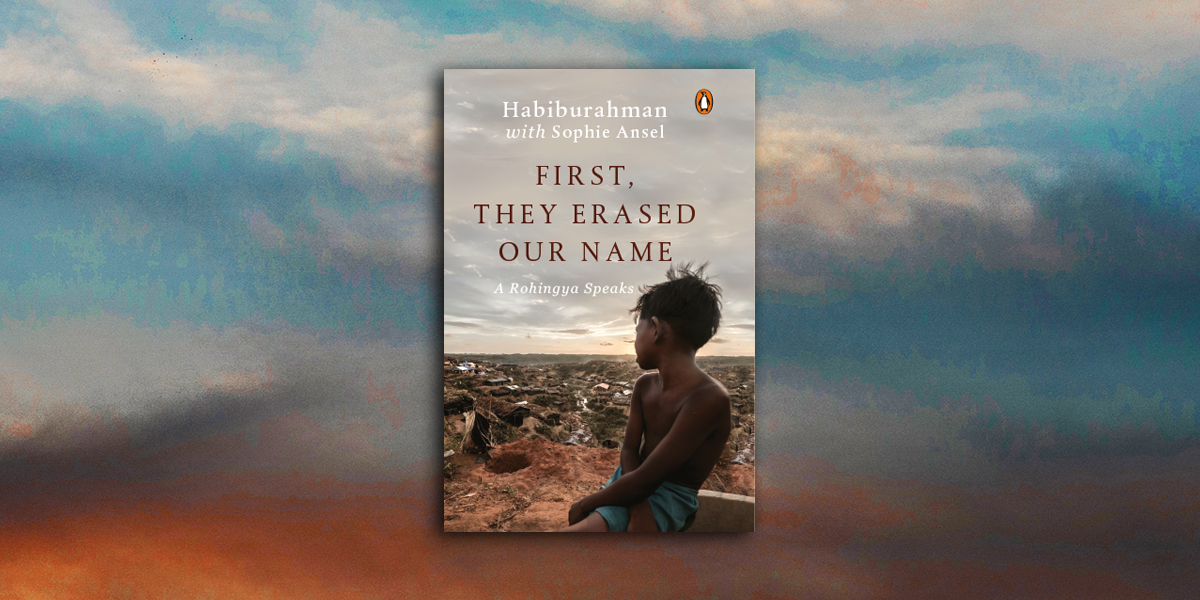 In First, They Erased Our Name, for the first time, a Rohingya speaks up to expose the truth behind this global humanitarian crisis. Through the eyes of a child, we learn about the historic persecution of the Rohingya people and witness the violence Habiburahman endured throughout his life until he escaped the country in 2000.
Here are some deeply moving moments from the author's personal account:
"Once our people had left the country, it was difficult to return and reclaim what was rightfully ours. The authorities had robbed my family of everything, but my grandparents and my father had carefully conserved our title deeds. Arakan was the only possible place they could settle and find food and water, the only place they could hope to have a life."
~
"Some Rohingya who lived in the smaller, more remote villages were warned about the Dragon King operations. My grandmother had just enough time to bundle up her most precious belongings, gather together her personal documents, and dig a deep hole under her hut in which to hide her life's savings: gold jewellery that she could not take with her. She chased her livestock into the woods and took a boat upriver, as far away as possible from the Arakanese militia."
~ 
"My Khumi friends call me 'the Muslim' to differentiate between me and the rest of the group, but it is always said in an affectionate, teasing way. However, the children from the Buddhist Bamar and Rakhine ethnic groups refuse to call me and my family anything other than kalars, said in a spiteful and aggressive tone. I hate it when they shout this name, as if they were spitting into our faces. I do my best to ignore them."
~ 
"I suddenly hear Mum's words: 'At night, when it's dark, think of the moon and the stars. They are the light of hope, our eternal guardians. Wherever you are and wherever I am, they will bring you the messages that I'll send.' To this day, I still don't know why my mother went on that journey. Nor what happened when she arrived in the unknown place that I've only ever seen in my dreams."
~
"I never knew my own grandfather, who used to live with my grandmother and father in nearby Arakan State, before our family were chased away by men from the dominant tribe, the Rakhines. Or maybe it was the Burmese soldiers. I can't remember anymore. Whichever it was, my grandfather was arrested and tortured to death. Grandma often cries when she talks about him. The rest of the family went into hiding while they waited for the manhunt to end."
~ 
"Football is my passion, but I am not allowed to enter school or village competitions because I am Muslim and black. Nonetheless, my teachers, who are from the minority Chin group, let me join in some of the training sessions like this one. During these sessions, nothing else matters. All I think of is the game, the strategy, and the adrenaline of winning. These moments united us through a shared language that ignored skin colour, religion, and origins: the universal language of sport."
~
Habiburahman's First, They Erased Our Name is an urgent, moving memoir about what it feels like to be repressed in one's own country and a refugee in others. It gives voice to the voiceless.