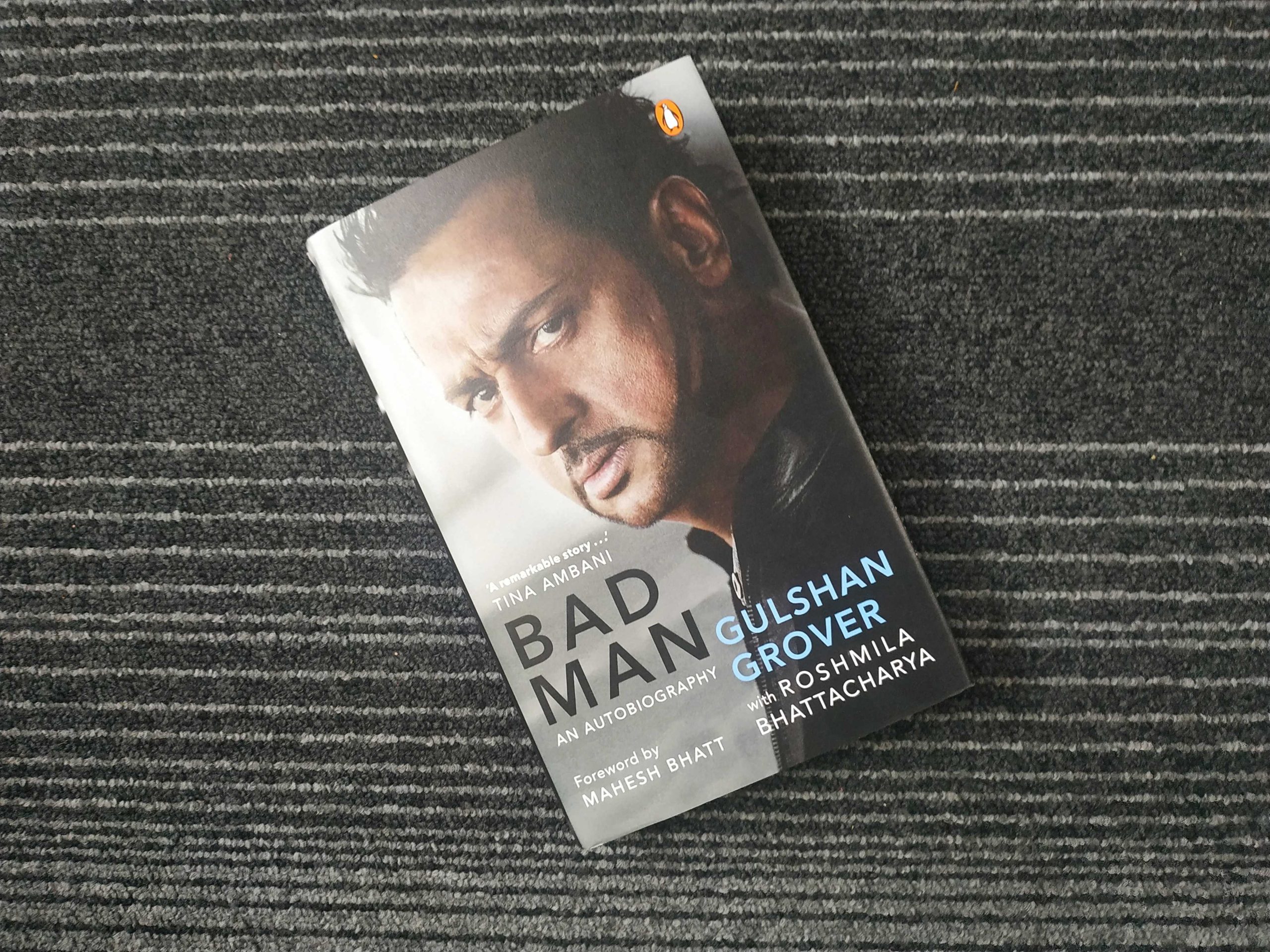 Bad Man written by Gulshan Grover with Roshmila Bhattacharya is the inspiring story of the rise of the most successful villain on the Bollywood screen. Telling his story in his own words, Gulshan Grover illuminates his life, the films, the journey, the psychological and personal toll that it took on him in a bid to sustain 'bad man' image, the competition and many more challenges that he faced while making it big in the film industry.
Here we tell you a few incidents that shaped Gulshan Grover in becoming one of the most sought after and seasoned actor that we have all come to know!
Gulshan Grover hailed from a humble household and so, learnt the importance of hard work and sincerity from a very early age. Managing his academics at school while doing a part-time job grounded him into realizing the significance of struggling and this is the lesson that he has carried with him throughout his successful journey in the world of cinema.
∼
Gulshan Grover's passion for acting grew further when he joined the Fine Arts Society of his college, Shri Ram College of Commerce. Mr. Grover, along with his friend Sunil Sethi, who is now a well known name in Indian Fashion industry, took part in various plays together. This made Mr. Grover a popular actor at college.
∼
As a child, Gulshan Grover did not have access to watching many movies but managed to watch a few movies of Manoj Kumar, Dev Anand and Dharmendra, which mesmerized him. These were the movies which made his passion for acting stronger over the years.
∼
While in Mumbai, Gulshan Grover went through an unsuccessful series of attempts trying to get a break in a film. He soon realized the struggles that well-known actors such as Dharmendra, had to go through. He realized the scope of him making it big in the industry was difficult as hundreds of others were vying for the same opportunity and thus, decided to alter his strategy according to his unique capabilities.
∼
After coming back to Mumbai for a second time to pursue his dreams, Gulshan Grover realized that he needed to approach in a more organized way towards this aim. He realized that he needed to be more patient with his struggle and therefore, joined an acting course to counter his weaknesses, which further helped him in his career.
∼
While doing an acting course, Gulshan Grover soon realized that he was more suited to intense roles rather than the trope of the romantic-hero. The course helped him realize his strong points and he further polished his skills to become the Bad Man, that we have all come to know.
---
Get your copy of Bad Man today!