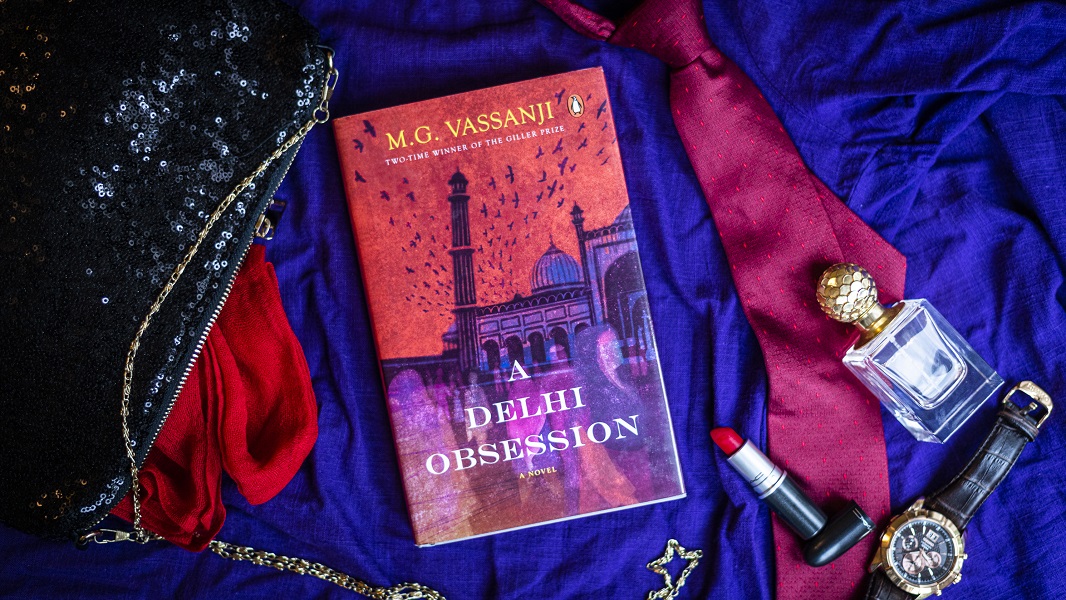 Set in contemporary times and effectively M.G. Vassanji's most urgent novel yet, A Delhi Obsession follows the inexplicable attraction between recent widower Munir Khan and Mohini Singh, a married liberal newspaper columnist. Delhi's streets, monuments and ruins become the setting of their passionate affair.
With the sights serving as an essential part of Vassanji's storytelling, we list 6 very Delhi things you can expect to find in the book:
"[Munir and Mohini] had gone to see the fortress city of Tughlaqabad. Bahadur dropped her off at DRC. Mohini watched him drive off, out of sight, then she and Munir called for a taxi, which they hired for the day. Tughlaqabad was the most isolated and private it could get, but it was far from romantic. It was forbidding, haunted by its history."
~
"At Siri the place was flooded with lights. Dust, cars hooting, the crowds. The bheed. The night air was thick and moist, a full moon was out. And hundreds of devoted fans filling the seats. The Mishra brothers began with a lovely thumri, a single-line love song to Krishna, repeated over and over in variations. Kya karun sajani, aaye na baalam . . . What to do, beloved, he doesn't come . . . Then a couple of khayals. A bhajan by Meera. Paga ghungaru bandh . . . She wished he were there to share the music, for her to explain it to him."
~
"A Narrative of the Last Days of Delhi
One terrible day bled into another following the death of our Sultan Alauddin by poison, and the three princes' gory murders in Gwalior Fort. There was no end in sight to the naib's evil machinations; now a Hindu was installed Sultan of Delhi and the descendants of maharajas strutted about its streets, energized by their polished new idols and charms. The future of Hindustan lay exposed and our own lives hung in the balance from day to day.
Such dark thoughts had returned to play upon my mind as I walked home one evening from a visit to my master Nizamuddin . . ."
~
"This time [Munir and Mohini] met at Khan Market. They did a casual round of the shops first. He bought a notebook, for which she paid, and he picked up the reading glasses he had ordered. Alphonso mangoes were just in season, displayed in fragrant heaps, and she bought a couple for him to eat that evening."
~
"[Munir] visited by taxi the Qutub Minar, a lean and elegant tower of red sandstone in the south of the city, from where the first Turkish sultans had ruled, having defeated the local Rajput kings in the tenth century; and the Purana Qila, which was the site of the earliest city of Delhi, called Indraprastha, from the time of the epic Mahabharata."
~
"Karim's was one of a cluster of eating places nearby that all offered the same cuisine, kebabs and biryani occupying pride of place, releasing enticing aromas into the street. Of them, Karim's had the distinction of having its entrance leading inside through a passageway to a counter."
---
Written with trademark sensitivity and a sharp, affecting vision, A Delhi Obsession cuts close to the bone, and compels you to confront your profoundest dilemmas.