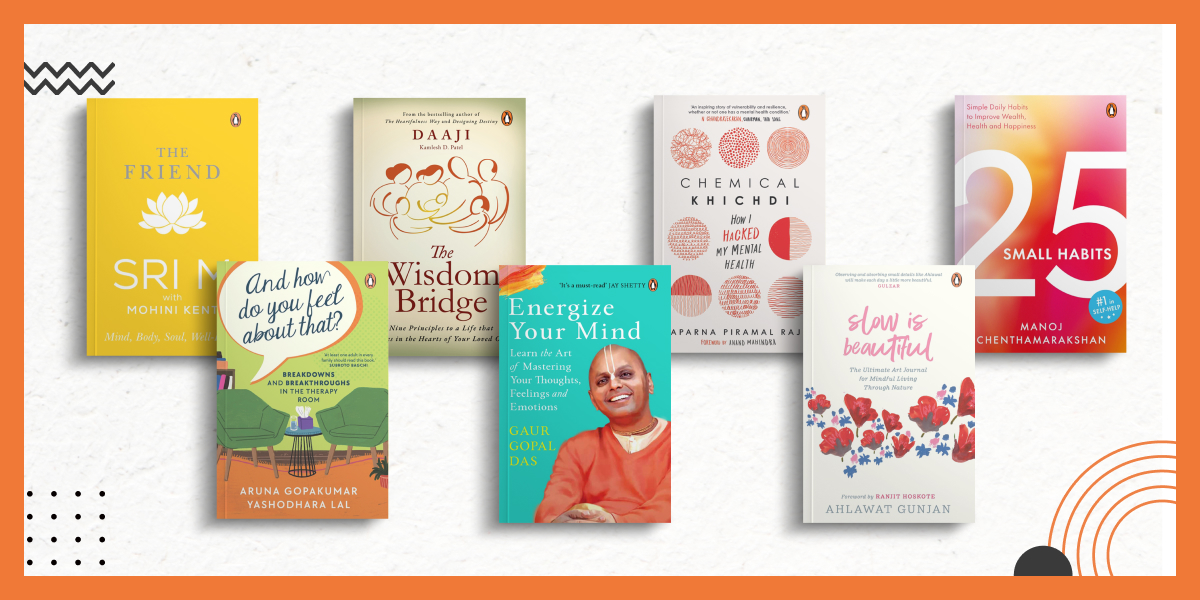 Hey, you! We are here to remind you that mental health is as important as physical health. So, prioritize your mental health in 2023!
Some of you might have missed adding 'self-care' to your long list of resolutions this year. However, each one of us should take an extra step in taking care of our bodies, mind, and soul right from the beginning of the year. To help you in the journey of refreshing your mind and relieving your worries, we bring to you five books that can be a good starting point. Scroll through this list and choose the books that will become your companions in your self-care journey and help you understand your mind better.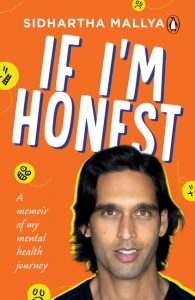 Sidhartha Mallya has had a unique life to say the least. Born into one of India's most prominent business families, he has had-from an outside perspective-what many would consider a blessed life. Appearances can often be deceiving, though, and at times what was going on inside was a very different story. In 2016, he went through depression. Something that came as a bit of a surprise to him, given that he seemingly had the world at his feet: he was young, had just graduated from a prestigious drama school and had upcoming film projects. However, despite all the wonderful opportunities that awaited him, he felt desperately unhappy, constantly low and like his insides were being crushed by a vice. That was when Sidhartha realized that something was not right and he sought professional help. Thus began the journey to understanding his current mental state as well as an exploration of the other mental issues he has suffered throughout his life and where they might have stemmed from. Sidhartha also writes about what helped him face and overcome his challenges.
Energize Your Mind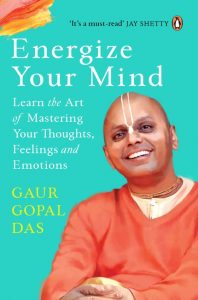 In this book, bestselling author and life coach Gaur Gopal Das decodes how the mind works. He combines his anecdotal style with analytical research to teach us how to discipline our mind for our greater well-being. Throughout this book, he provides interactive exercises, meditation techniques and worksheets to help us take charge of our minds.
This book is an essential read for anyone who wants to work towards a better, more fulfilling future for themselves.
And How Do You Feel About That?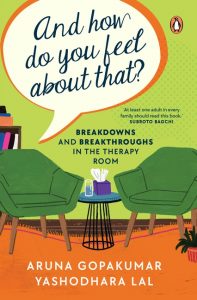 Ever wondered what REALLY happens in the therapy room?
For too long, therapy has been seen as taboo in our society and is shrouded in myth–it's only for the weak or 'crazies', it's just blaming your parents, a therapist 'only listens' and so on. In this book, Aruna Gopakumar and Yashodhara Lal bust those myths and show you how therapy actually works.
With decades of combined experience in the field, these two therapists share fascinating stories based on their practice. You'll meet the woman who sends secret messages to her husband during arguments; the towering tattooed man who realizes he can't save his sister; the teenager whose life is revealed in the tale of a lonely bear; the divorced man angry with his ex-wife for starting to date again; the fiery gay young man impatient to change the world; the lady who won't relax until her daughter is perfect; and many more.
Written with authenticity, warmth, simplicity, and lightness, And How Do You Feel About That brings you an understanding of the world of possibilities that opens up when we embark on an inner exploration – in dialogue with another.
Chemical Khichdi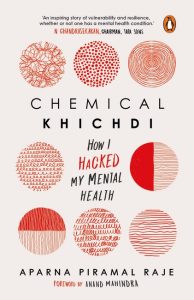 Part memoir and part self-help guide, Chemical Khichdi provides a pathway for anyone with a mental health condition and the family, friends, colleagues, and medical professionals that love and care for them.
Empathetic, candid and accessible, it outlines 'seven therapies' that have enabled Aparna to 'hack' her mental health and find equilibrium over the years, and shows how you or someone you know can also do the same.
The Wisdom Bridge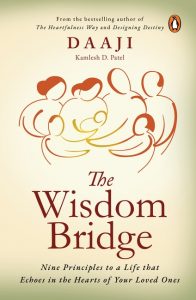 The intentions, thoughts and actions of the elders are caught by the hearts of the children. The children observe, learn and imbibe the teachings quickly and faithfully, and the elders have the responsibility to not only raise the children well, but nurture and guide them in a way that they can lead fulfilling lives.
Daaji in The Wisdom Bridge offers nine principles to guide you, the reader, to live a life that inspires your children and your loved ones. These principles are important references for parents, parents-to-be, grandparents and caregivers to create fulfilling and happy lives. They will not only help you enrich the lives of your children and raise responsible teenagers, but pave the way for an inspired life and resilient bonds in your family.
The Friend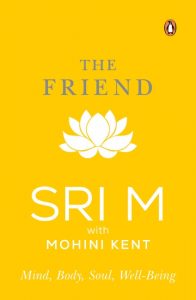 Sri M is widely known as a spiritual leader and teacher. However, he believes, for him to truly connect with someone and guide them, they must be friends.
In this book, Mohini Kent asks him about love, life, religion, marriage, death and everything in between making it a one-stop shop complete collection of Sri M's teachings and philosophy. Following the ancient form of a conversation between a guru and a disciple, this book is easy to read and relatable for people of all ages.
Slow is Beautiful by Ahlawat Gunjan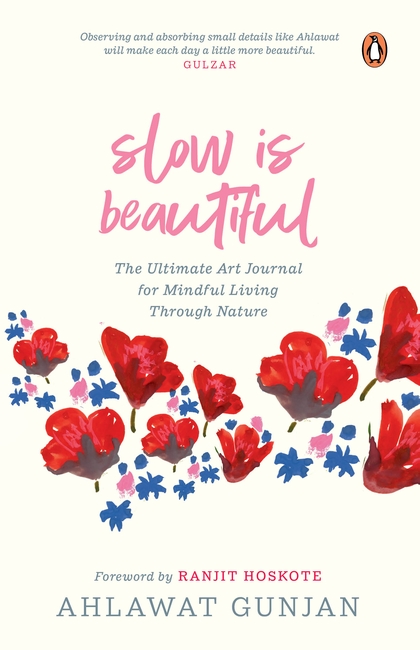 Slow is Beautiful serves as an invitation to engage in a voyage of mindfulness and to tune out the clutter and noise in your environment. You'll learn to see, watch, reflect, and practise using artistic methods developed through years of training under the direction of artist and visual designer Ahlawat Gunjan in order to rekindle a lost instinct. By developing a relationship with form, colour, and composition in a particularly approachable manner, this lovely collector's edition equips you to accept a fresh artistic perspective into your lives. In order to encourage readers to draw, erase, paint, experiment, create, and, most importantly, embrace their errors, each of the book's sixty simple prompts is highlighted by vibrant ink and watercolour paintings created and curated by the artist himself.
25 Small Habits by Manoj Chenthamarakshan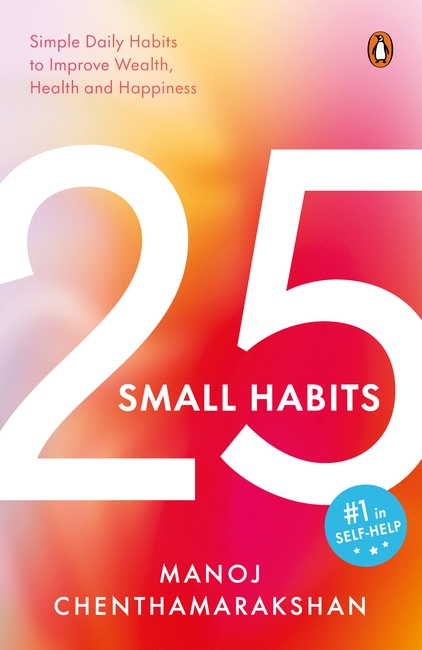 We all recognize that our habits influence how we live, but when we also know how challenging it can be to adopt a new habit. Most individuals struggle after the first week to keep up with a new habit. This book doesn't teach you how to create habits; instead, it provides you with a list of 25 quick, easy routines that you can adopt right away.
The practises in this book are meant to help you develop holistically in terms of your personal growth, as well as your community, job, relationships, physical health, and mental health. You can decide which habits you can incorporate into your daily plan.