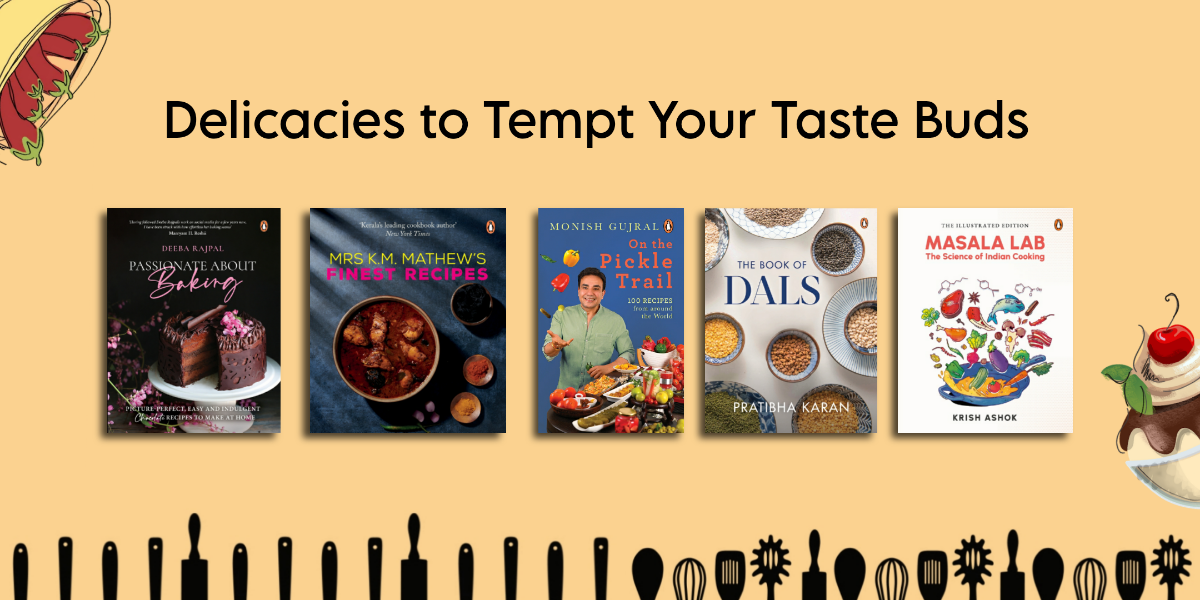 Are you ready to light up your taste buds and celebrate the flavors of Diwali? In this handpicked collection of 7 must-have cookbooks, we're bringing you the essence of this joyous festival through delicious recipes, rich traditions, and a sprinkle of spice. Whether you're a seasoned chef or a novice in the kitchen, these books are your guide to creating a feast that will make this Diwali truly unforgettable!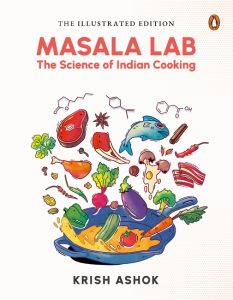 Masala Lab by Krish Ashok is a scientific exploration of Indian cooking aimed at inquisitive chefs who want to turn their kitchens into joyful, creative playgrounds for gastronomic experimentation. In this special edition, Meghna Menon's vibrant illustrations effortlessly complement Krish Ashok's lighthearted approach to the demystification of culinary science, making it the perfect vehicle to absorb the exhaustive testing, groundbreaking research and scientific rigour that went into the making of this revolutionary book.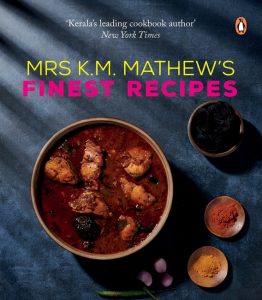 Few have championed the cuisine of Kerala like Mrs K.M. Mathew (1922-2003), who authored many a column and twenty-three cookbooks, introducing an entire generation to the culinary culture of the state. A true master of the craft, she travelled across the length and breadth of Kerala, visiting homes and restaurants, noting down recipes, before going back home to experiment with dishes repeatedly until they were perfect. Eventually, she ushered in a shift from the oral telling of recipes to written instructions, and before long, due to her innovative and easy step-by-step approach to cooking, her cookbooks were being
gifted to newly married couples. Even today, her books not only serve as a treasure chest of unforgettable recipes but also inspire new readers to rush to the kitchen.
Mrs K.M. Mathew's Finest Recipes brings a definitive compilation of her all-time top recipes, which have been enjoyed around the world, to a new generation of readers.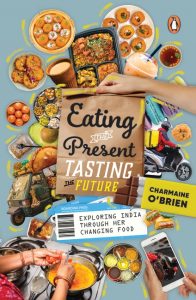 Eating the Present, Tasting the Future ventures 'off the plate' to journey through India's contemporary foodscape to discover the myriad forces transforming what, how and where Indians are producing, trading and eating their food. At a time when food and our relationship with it are topics of increasing global interest, this is a timely, and important, work, offering unique insight into a complex society.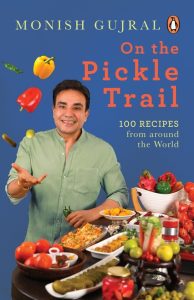 In this book, Monish Gujral brings together a collection of 100 pickles to start you on your journey of pickling. These recipes are not only simple and easy to make, each also has health benefits. From the Italian Giardiniera (pickled vegetables) to the Israeli Torshi Left (white turnip pickle), from the Gari(Japanese ginger pickle) to the Cebollas Encurtidas (pickled onions from Ecuador), this book is a treasure trove of some of the best pickles from around the world. Start your lip-smacking journey today!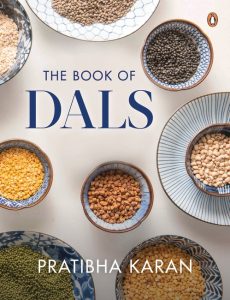 Pratibha Karan, in The Book of Dals, takes you on an incredible journey to different regions of the country and shows how locally available spices and herbs, vegetables and fruit impact the food of that region. The variety of dals and dal-based dishes that you can make with these are phenomenal and mind-boggling.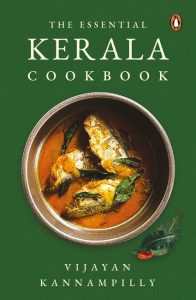 In recent times, the coconut-flavoured cuisine of the Malayalis has gained immense popularity. Appam and Istoo, Avial and Olan, Irachi Biryani and Pathiri, all these and more are now served in restaurants and homes all over India. As the author explains in his introduction to the book, the ancient association of food with religion, the influence of foreign trade and the intermingling of different communities have all combined to make Kerala cuisine what it is today. Interestingly, even though a variety of spices grow literally in their backyards, Malayalis abstain from an overpowering use of these, rendering their cuisine different from other Asian cuisines. Instead, there is a range of delicately spiced dishes, harmoniously balanced and simple to prepare, neither too rich nor too bland, and always delicious. The recipes in this volume cover the entire range of vegetables, meat, seafood, pickles, sweets and snacks, served both as daily fare and as part of the sadya on festive occasions, taking in the specialities of the different regions and communities of the state.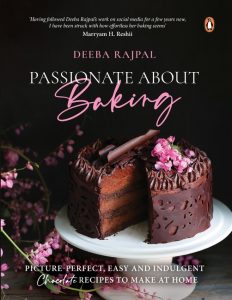 A home baker for over 20 years, food stylist and photographer Deeba Rajpal put her passion to the test when she decided to blog about her adventures in the kitchen. Soon, her simple yet delectable dessert recipes accompanied by beautiful, evocative imagery struck a chord with people across the globe, turning her blog, Passionate about Baking, into one of the most popular blogs in the country.
Inspired by her blog, this book is a collection of some of her most loved chocolate dessert recipes for every kind of indulgence. With healthy, tasty yet easy-to-make chocolate delights — from tarts, tea cakes and cupcakes to cookies, traybakes and cakes for special occasions — and simple tips and tricks, Deeba shows you how working with chocolate can be oh so fun!