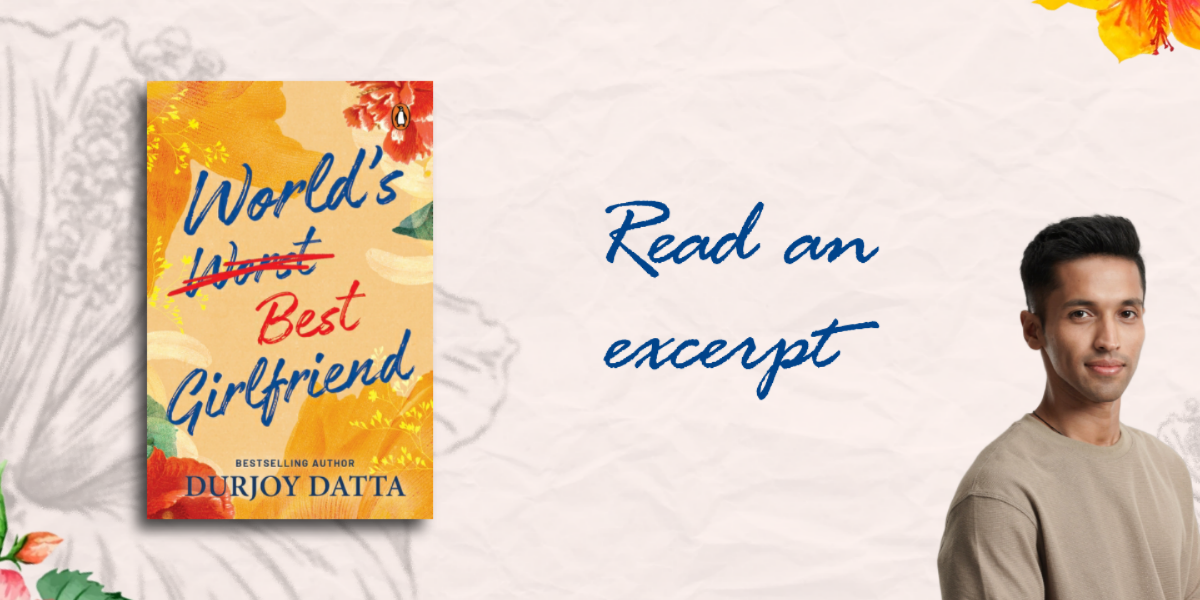 Unlucky Aanchal turns the tables in Durjoy Datta's latest novel World's Best Girlfriend. Winning a Mahindra Holidays trip to the Andamans could finally break her streak of bad luck and misfortune, but what happens when a charismatic stranger enters the scene? Get ready for a ride of fate, love, and unexpected twists!
Read this exclusive excerpt to know more about the meet-cute (or is it meet-not-so-cute?) You decide!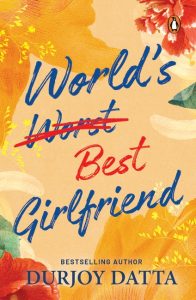 ***
Three months ago, a Mahindra Holidays employee had hounded me at Big Bazaar to fill up a contest form: 
One Lucky Winner Gets a Fully Paid Vacation to the Andamans!  
We, the Madans, never fill out contest forms because we are the exact opposite of lucky. Everything we touch turns to ashes. It's as if God didn't shuffle the card deck before dealing them to us. All we got were cards of humiliation, frustration, despair and hunger.  
A year after I was born, Papa's new shop—Aanchal Stationery—closed down. A few months later, a tree fell on his scooter.  
When I was three, Maa fell down while bathing me and has three crooked toes and a slightly unbalanced walk to remind her of that.  
My younger brother's birth was supposed to change the tide. He, too, failed. When I was four, I stepped on my brother's hand and broke two of his fingers. He made it worse in the following months by getting sick too often and draining money on antibiotics, injections and visits to the emergency ward.  
When I was eight, Papa's second store—now named Ankit Stationery—shut shop.  
Our family turned to religion. The pandits said, Griha bhari hain, once the stars align, we will bathe in cold and sleep in silk. Poojas and havans, rings on our fingers, lockets on our necks didn't change our fortunes. 
When religion didn't work, we turned to academics. It was our last bastion: luck could be broken by the surety of mathematics, science, geography. For six years, I stood second in class and missed out on the school scholarship.  
Maa's stitching business lost money.  
Papa got beaten up after his tuition students failed.  
We lost our savings in the bank scam. 
Mobiles were snatched from our hands.  
We never once won anything in a contest or on a scratch card.  
Until this Mahindra Holidays vacation. 
Only because I filled up that form. I saw the resort on the pamphlet. I saw the people in the images. It was everything I wanted. 
Our conversation is cut short by a boy's compelling, booming voice.  
'Amit, Daksh here, it's my first time with Mahindra Holidays. I'm so glad you're trying to get the rooms ready for us. We really appreciate that,' he says in his gravelly, husky voice. 'But we have some old people in the group with low blood sugar, and my sister is too young to be waiting this long.' 
His voice is deep, like it's coming from inside a cave. It reverberates inside my rib cage even though he's ten yards away from me. I stand on my toes to get a good look at him, but all I can see is his floppy hair.  
'I understand—' 
'You absolutely don't, Amit, or you would have given us a correct time estimate earlier. Now, one of two things is going to happen. Either all of us are going to the restaurant and we'll have a long, leisurely breakfast for free till you get things sorted here, or all of us are going to post reviews on Tripadvisor and Google with heartbreaking images to go with it. I promise you, Amit, I will make the old people lie down here and photograph them as if they are dying.'  
The confused crowd mumbles in agreement. 
Amit's smile slowly disappears and a frown settles in.  
He tells the group that he will talk to the management and get back to us in fifteen minutes. It doesn't take him that long.  
'The restaurant is straight ahead and then right,' Amit informs us dryly, his voice devoid of any enthusiasm. 'Mahindra Holidays is always working to deliver your best vacation.'  
Free breakfast.  
Maa squeezes my arm excitedly.  
'That boy's clever,' whispers Maa.  
'Not clever,' I respond. 'Just rich. Had I paid for this vacation, I would have fought too.'  
'You just said we deserve to be here, Didi,' taunts Ankit. 'You could have fought. Instead, you were very happily having welcome drinks.'  
'Shut up.' 
'Maybe our luck's changing,' says Papa, brightly.  
I shake my head to warn him. Papa is the only optimist among the four of us, even though he has suffered from the legendary bad luck of the Madans the most. He should know better than anyone that whenever things seem to go our way, something goes wrong. Over the years, we have learned to not laugh a lot, or allow ourselves to be very happy. The law of averages works against us. 
We follow the hotel staff to the restaurant. That's when I see the boy for the first time. He's in a loose black T-shirt and a pair of black shorts. His hair is glorious, falling over his ears. He is the colour of wet sand, his jawline is jagged, and he has a high forehead. He's handsome in a way boys are when they are just turning into men. I first think he's carrying a bag in his hand. When I look closely, I see it's a little girl. He's carrying her like a sack, and she's bobbing, giggling and squealing happily in his grip. He's carrying her as though she weighs nothing. When he turns, I see his eyes. There's a sense of surety in them, a sense of danger, a sense of entitlement and definitely, arrogance.  
***
Get your copy of World's Best Girlfriend by Durjoy Datta wherever books are sold.