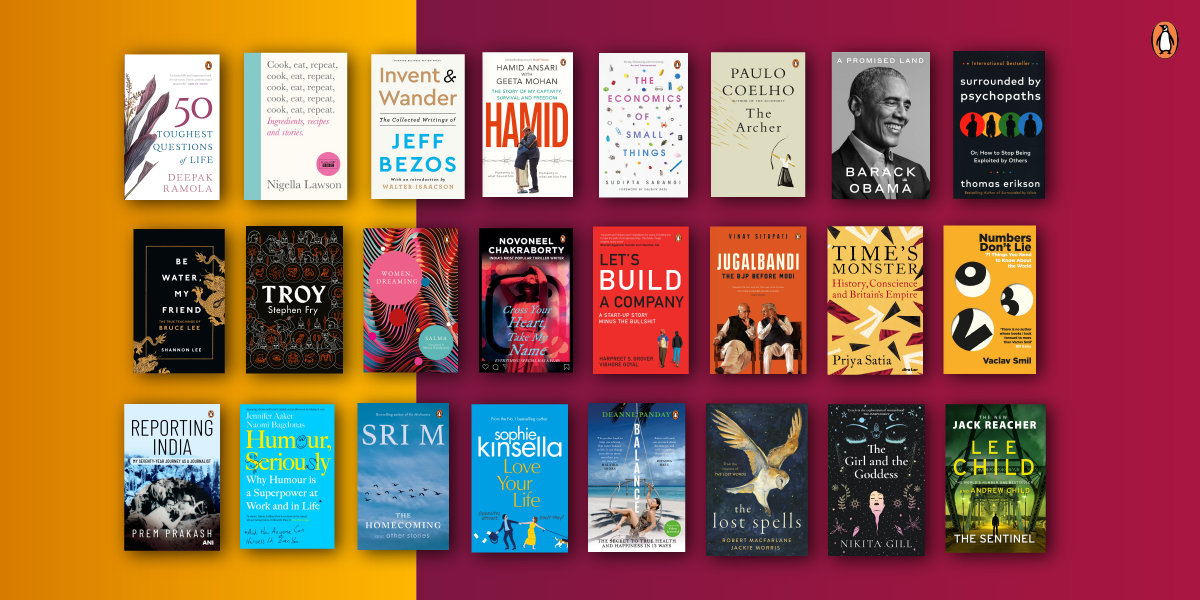 We are loving the onset of sweater weather and the slight nip in the air. With the days becoming shorter, spending time indoors is looking even more tempting. To keep you company on your cozy nights in, we are bringing you a fresh list of our November releases. Keep that warm blanket and hot cuppa ready and you're all set for a heavenly reading session!
Cross Your Heart, Take My Name
Novoneel Chakraborty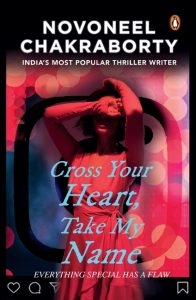 Garv Roy Gill and Yahvi Kothari meet at an airport lounge by chance. Six months later they find themselves consumed by the proverbial once-in-a-lifetime kind of love. Bored with their mundane daily routine, their adventurous streak makes them decide, one day, to escape the present and begin a new reality somewhere far, far away.
 Cross Your Heart, Take My Name is a beguiling tale about urban loneliness, fickle relationships and our need for companionship as depicted by the twisted journey of two individuals, caught up in their own emotional plight, blurring the lines between crime and sin.
Reporting India
Prem Prakash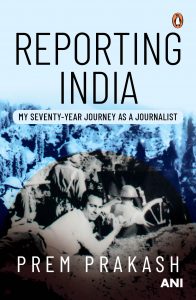 Reporting India is a fascinating account of the life and times of Prem Prakash, a pioneer in the field of journalism. Providing a detailed account of his personal and professional life, it includes his reminiscences of the most impactful stories that he covered-including the 1962 Indo-China war, the 1965 and 1971 wars against Pakistan, the Emergency, the assassination of Indira Gandhi and the death of Lal Bahadur Shastri. An intriguing read, the book brings to life some of the defining moments in the history of this country.
Balance
Deanne Panday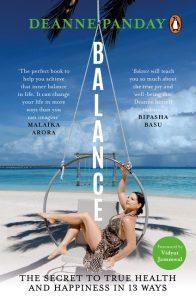 We go about our lives in a rush-always busy, always tired. Often, we find our joy diminished and our health affected. Through her wheel-of-life programme, Deanne Panday focuses on the thirteen vital elements that each individual needs to be happy, healthy and successful-including physical wellness, career, home environment, joy, financial stability, understanding the effects of climate change, and more. The book doesn't aim to provide a quick-fix to your issues, but promises to guide you to evaluating your life holistically.
Homecoming and Other Stories
Sri M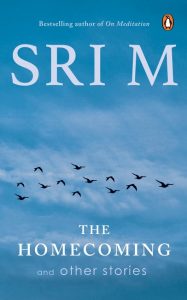 Padma Bhushan awardee and bestselling author Sri M sees the world in a different light. He sees the good, the bad and sometimes the supernatural. From horror stories to tales that will shock you out of your wits and pull at your heartstrings, there is something for everyone in this eclectic collection. In his quintessential no-holds barred style, Sri M's The Homecoming and Other Stories urges you to delve deep into the human spirit and get a glimpse of why people do the things they do.
Jugalbandi
Vinay Sitapati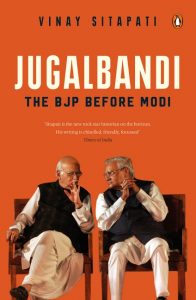 Narendra Modi has been a hundred years in the making. Vinay Sitapati's Jugalbandi provides this backstory to his current dominance in Indian politics. It begins with the creation of Hindu nationalism as a response to British-induced elections in the 1920s, moves on to the formation of the Bharatiya Janata Party (BJP) in 1980, and ends with its first national government, from 1998 to 2004. And it follows this journey through the entangled lives of its founding jugalbandi: Atal Bihari Vajpayee and Lal Krishna Advani.
50 Toughest Questions of Life
Deepak Ramola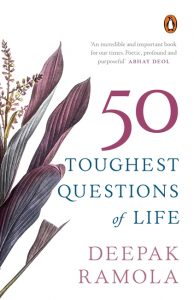 50 Toughest Questions of Life invites people to have a conversation about themselves with themselves. Deepak Ramola's quest began after he was inspired by the life lesson of a young girl who said, 'Life is not about giving easy answers, but answering tough questions.' Over the years, Ramola has amassed life lessons from inspirational sources across the world: from the women of the Maasai tribe to young girls in Afghanistan and sex workers in Kamathipura; from the lessons of earthquake survivors in Nepal to Syrian refugees in Europe, among many more. Strikingly fresh, tender, yet searing, these questions will make you reflect and inspire you to push beyond your boundaries.
Hamid
Hamid Ansari, Geeta Mohan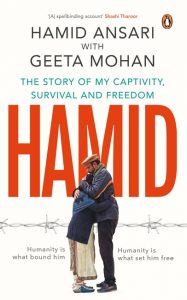 In November 2012, Hamid, a 27-year-old Mumbai-based techie, disappeared into thin air. What happened? Where did he go? All his parents knew was that he had gone to Kabul, Afghanistan, to explore a job opportunity. Upon some investigation, they found out that their son had been chatting online with some Pakistani friends, in particular a girl, across the border.
Authored by Hamid Ansari and Geeta Mohan, this is the definitive insider account of the man who saw no boundaries when it came to saving a girl from forced marriage under the wani custom. Nothing scared or stopped him; until he was betrayed by his friends in Pakistan.Gritty, heart-wrenching and moving, this is a story of humanity, love, betrayal and hope against all odds.
The Economics of Small Things
Sudipta Sarangi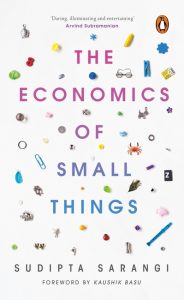 In The Economics of Small Things, Sarangi using a range of everyday objects and common experiences like bringing about lasting societal change through Facebook to historically momentous episodes like the shutting down of telegram services in India offers crisp, easy-to-understand lessons in economics. Through disarmingly simple prose, the book demystifies economic theories, offers delightful insights, and provides nuance without jargon.
A Promised Land
Barack Obama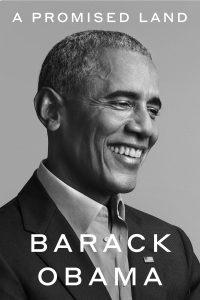 In the stirring, highly anticipated first volume of his presidential memoirs, Barack Obama tells the story of his improbable odyssey from young man searching for his identity to leader of the free world, describing in strikingly personal detail both his political education and the landmark moments of the first term of his historic presidency-a time of dramatic transformation and turmoil. Extraordinarily intimate and introspective, A Promised Land is the story of one man's bet with history, the faith of a community organizer tested on the world stage.
Women, Dreaming
Salma
Mehar dreams of freedom and a life with her children. Asiya dreams of her daughter's happiness. Sajida dreams of becoming a doctor. Subaida dreams of the day when her family will become free of woes. Parveen dreams of a little independence, a little space for herself in the world. In a tiny Muslim village in Tamil Nadu, the lives of these women are sustained by the faith they have in themselves, in each other, and the everyday compromises they make. Salma's crystalline storytelling enters this interior world of women, held together by love, demarcated by religion, comforted by the courage in dreaming of better futures.
Let's Build a Company
Harpreet Grover, Vibhore Goyal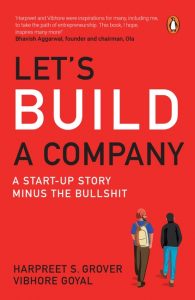 Harpreet Grover and Vibhore Goyal met in college and then spent the next decade of their lives building a company before exiting successfully. One way to tell their story is this: they had a dream, they followed it and, then, through perseverance, they made it come true. But that's not really the truth. Like everything in life-at least everything worth having-it wasn't that simple. There was blood, sweat and tears, there was loss of capital, loss of friendship and even a loss of faith along the way. In this book, the duo reveals the story behind the scenes, the story that you don't always hear. But if you want to be an entrepreneur, and you prefer straight talk to sugar-coating, it's one you should read.
Humour, Seriously
Jennifer Aaker, Naomi Bagdonas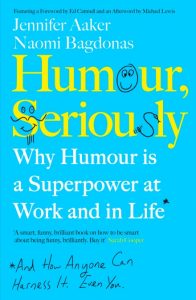 Drawing on behavioural science, advice from world-class comedians and stories from top leaders, Humour, Seriously will show you how to harness the power of humour every day. Based on the popular Stanford Business course, this book will show you how to mine your life for material, explore the Four Deadly Humour Myths and help you figure out which style of humour you fall into – The Magnet, The Sweetheart, The Sniper or the Stand Up.
The Girl and the Goddess
Nikita Gill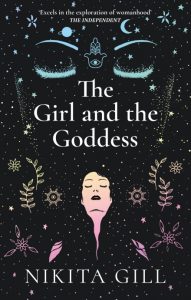 Meet Paro. A girl with a strong will, a full heart and much to learn. Born into a family reeling from the ruptures of Partition, follow her as she crosses the precarious lines between childhood, teenage discovery and realising her adult self. Navigating different cultures, religions and identities, The Girl and the Goddess is a mesmerising poetic tale of where we come from, how we grow and how we become who we are.
Invent and Wander
Jeff Bezos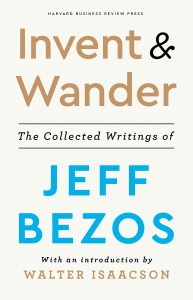 In this collection of Jeff Bezos's writings—his unique and strikingly original annual shareholder letters, plus numerous speeches and interviews that provide insight into his background, his work, and the evolution of his ideas—you'll gain an insider's view of the why and how of his success. Spanning a range of topics across business and public policy, this book provides a rare glimpse into how Bezos thinks about the world and where the future might take us.
Numbers Don't Lie
Vaclav Smil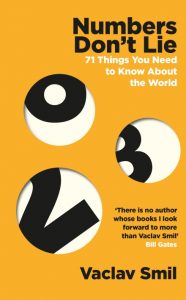 From earth's nations and inhabitants, through the fuels and foods that energize them, to the transportation and inventions of our modern world – and how all of this affects the planet itself – in Numbers Don't Lie, Professor Vaclav Smil takes us on a fact-finding adventure, using surprising statistics and illuminating graphs to challenge lazy thinking. Urgent and essential, the book inspires readers to interrogate what they take to be true in these significant times.
Cook, Eat, Repeat
Nigella Lawson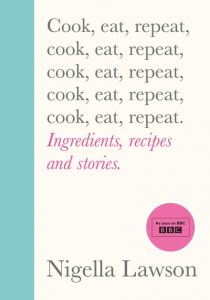 Cook, Eat, Repeat is a delicious and delightful combination of recipes intertwined with narrative essays about food, all written in Nigella's engaging and insightful prose. Whether asking 'What is a Recipe?' or declaring death to the Guilty Pleasure, Nigella's wisdom about food and life comes to the fore, with tasty new recipes that readers will want to return to again and again.
Love Your Life
Sophia Kinsella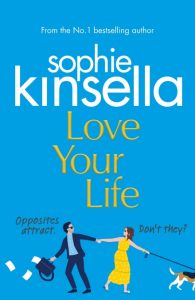 Ava is sick of online dating and she wants a break from it all. So when she signs up to a semi-silent, anonymous writing retreat in glorious Italy, love is the last thing on her mind. Until she meets a handsome stranger and they pledge their love without even knowing each other's real names. But when they return home, reality hits. They're both driven mad by each other's weird quirks and annoying habits. Can they overcome their differences to find one life, together?
The Lost Spells
Robert Macfarlane, Jackie Morris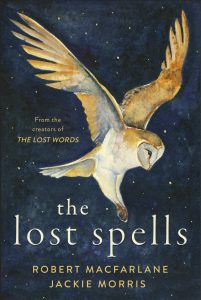 Written to be read aloud, painted in brushstrokes that call to the forest, field, riverbank and also to the heart, The Lost Spells summons back what is often lost from sight and care, teaching the names of everyday species, and inspiring its readers to attention, love and care.
Surrounded by Psychopaths
Thomas Erikson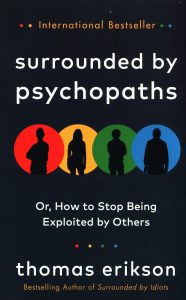 In the book, Thomas Erikson shows you how your weaknesses and personality traits can be exploited by other people and how you can stop them in their tracks. Witty, engaging and informative, this book will give you everything you need to handle life's most skilled manipulators and identify the psychopaths in your life… before it's too late!
The Archer
Paulo Coelho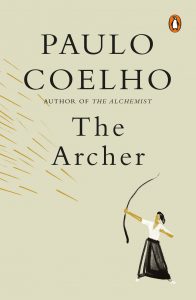 In The Archer we meet Tetsuya, a man once famous for his prodigious gift with a bow and arrow but who has since retired from public life, and the boy who comes searching for him. The boy has many questions, and in answering them Tetsuya illustrates the way of the bow and the tenets of a meaningful life. Paulo Coelho's story suggests that living without a connection between action and soul cannot fulfill, that a life constricted by a fear of rejection or failure is not a life worth living. Instead, one must take risks, build courage and embrace the unexpected journey fate has to offer.
Troy
Stephen Fry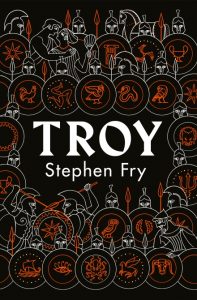 The story of Troy speaks to all of us. It is the kidnapping of Helen. It is Zeus, the king of the gods, who triggers war when he asks the Trojan prince Paris to judge the fairest goddess of them all. It is a terrible, brutal war with casualties on all sides. In Troy you will find heroism and hatred, revenge and regret, desire and despair. It is these human passions, written bloodily in the sands of a distant shore, that still speak to us today.
 Time's Monster
Priya Satia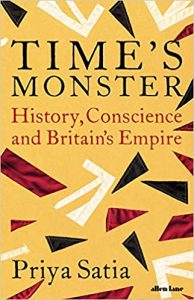 For generations, the history of the British empire was written by its victors. In this brilliant work, Priya Satia shows how the historians not only interpreted the major political events of their time but also shaped the future that followed. Time's Monster reveals the dramatic consequences of writing history today as much as in the past.
Be Water, My Friend
Shannon Lee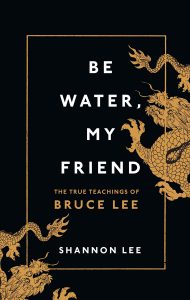 Bruce Lee is a cultural icon, world renowned for his martial arts and film legacy. But Lee was also a deeply philosophical thinker, believing that martial arts are more than just an exercise in physical discipline – they are a perfect metaphor for personal growth. In Be Water, My Friend, his daughter, Shannon Lee shares previously untold stories from her father's life along with the concepts at the core of his teachings.
The Sentinel
Lee Child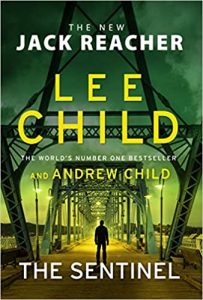 Jack Reacher gets off the bus in a sleepy no-name town outside Nashville, Tennessee. He plans to grab a cup of coffee and move right along. But his plan is thrown off track when he finds out that the town has been shut down by a cyber attack. At the centre of it all is Rusty Rutherford, an average IT guy but he knows more than he thinks. As the bad guys move in on Rusty, Reacher moves in on them.