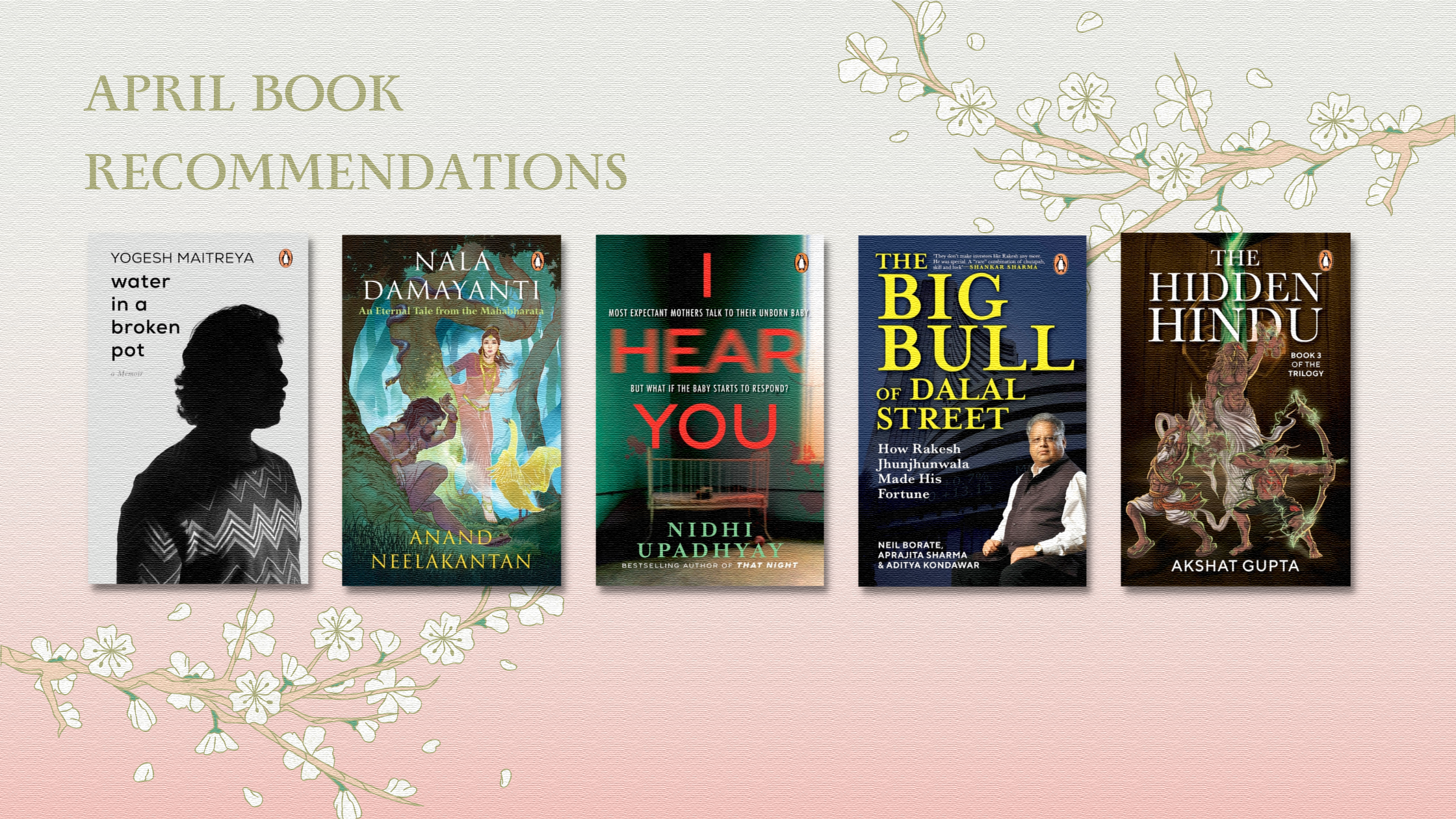 As nature wakes up from its winter slumber and bursts forth with new growth and vibrant colors, rejuvenate yourself with these latest page-turners this April. 
Written in a Q&A format, The Skincare Answer Book helps you cut through the jargon by answering some of the most common skincare questions. From questions on skin types and skin routines to more specific topics like serums, acne, hyperpigmentation, sun allergies, hair loss, anti-aging, rosacea, layering of skin, common skin conditions like eczemas and skin infections, this book will arm you with all the information you need to care for your skin.
The Hidden Hindu 3 by Akshat Gupta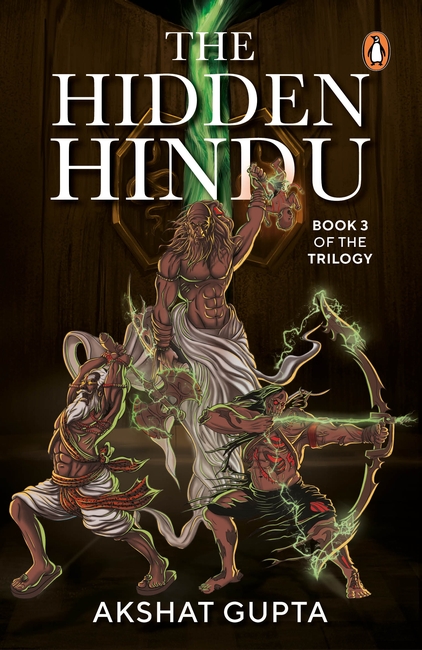 Which of Nagendra and Om is Devdhwaja? While Nagendra is brought back from the dead unharmed and stronger than ever, Parimal and LSD struggle to believe one another. While Vrishkapi battles against certain death, which has already devoured Milarepa, Parashurama and Kripacharya are imprisoned in the past of the collapsed Om. The other immortals are destroyed on all fronts, leaving the powerful Ashwatthama in the dark. Where are the phrases that are still missing? Will the immortals be able to halt Nagendra from finding them all and finishing the verse? Unravel the sudden riddle of the doomed immortals before time runs out.
Fear and Other Stories by Dalpat Chauhan, Hemang Ashwinkumar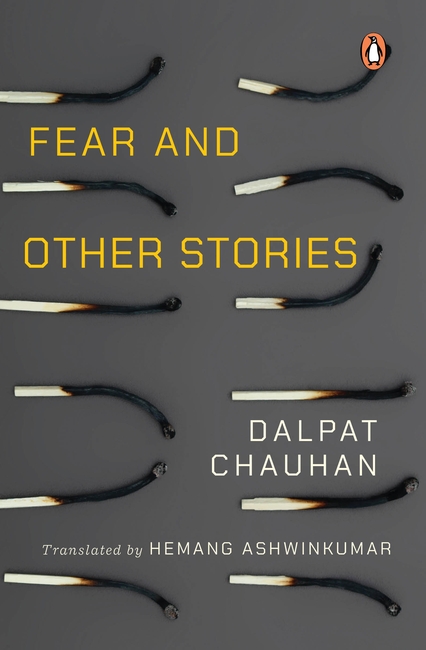 Fear and Other Stories serves as a stark reminder of the perils that Dalit life entails, a life that is plagued by unfathomable violence and fear even in the most innocuous circumstances. Veteran Gujarati author Dalpat Chauhan describes these real-life instances of frustration and rage in this compilation of short stories with startling vividness. His characters examine historical, mythological, and literary legends while highlighting the viewpoints of the marginalised. They also chronicle a long history of defiance.
Eating the Present, Tasting the Future by Charmaine O'Brien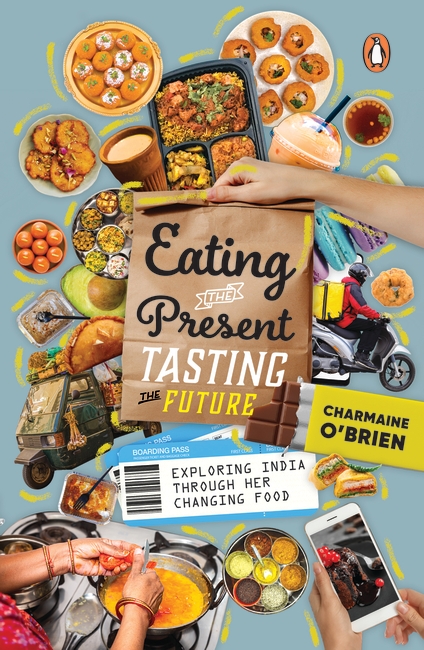 One of India's most remarkable characteristics is her cuisine, which reflects the country's history, enduring customs, and variety of people and places through its innumerable tastes and styles. But it is transforming more quickly than anyone could have imagined.
In order to explore the many factors transforming what, how, and where Indians are producing, trading, and consuming their food, Eating the Present, Tasting the Future goes "off the plate" and takes readers on a trip through the country's modern foodscape. This is a timely and significant piece of work that provides a singular window into a complex culture at a time when food and our relationship with it are subjects of growing global interest.
Water in a Broken Pot by Yogesh Maitreya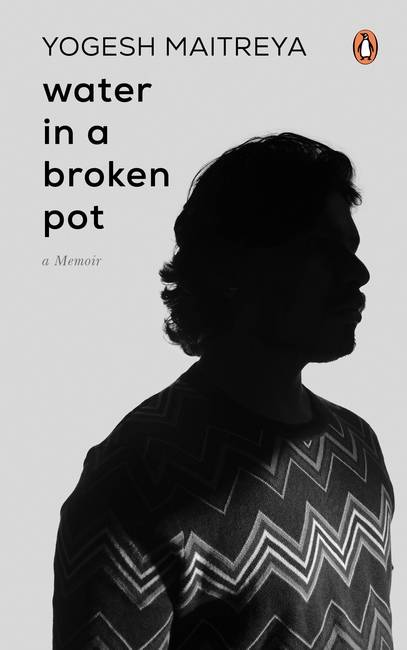 Yogesh Maitreya describes his eventual discovery of the written word, literature, and the Ambedkarite heritage, which helped shape his goals, identity, and the eventual career choice of publishing books after hopping from job to job to make ends meet. This new and radical voice shares his story in the most direct and unfiltered manner possible, as it actually happened, giving us readers the green light to be open and vulnerable when we share our own stories.
Lab Hopping by Nandita Jayaraj, Aashima Dogra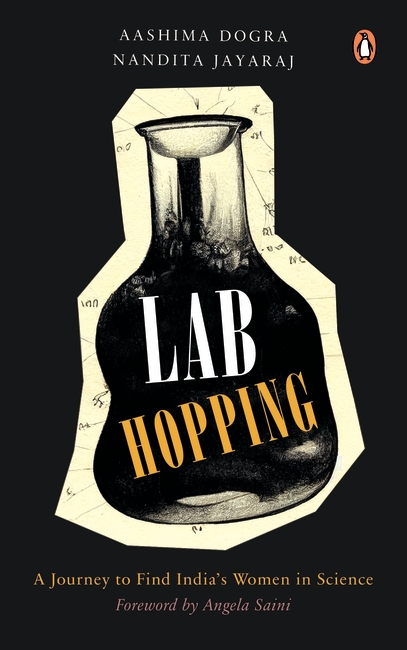 Inspiring tales of female scientists who persisted in their field in the face of obstacles like sexism, systemic bias, and apathy abound in our laboratories. Stories that demonstrate a dysfunctional system as well as the efforts of exceptional women to make it work. The authors not only provide a thorough analysis of the situation of women in science but also provide a roadmap for the future by questioning whether India is doing enough to support its women in science and whether western models of science and feminism can really be implemented in India.
Work 3.0 by Avik Chanda, Siddhartha Bandyopadhyay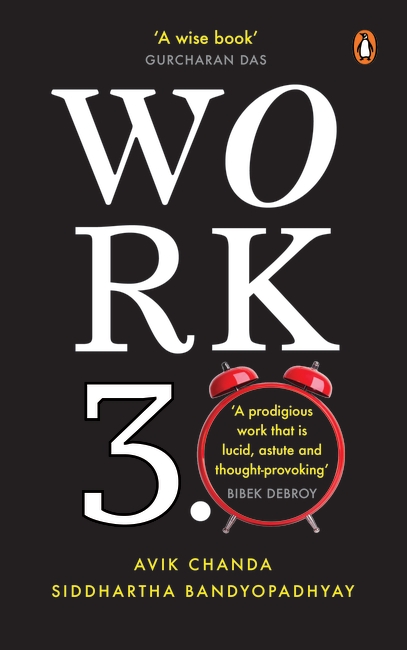 Some of the other most important and challenging issues of the modern era are addressed head-on in Work 3.0. Avik Chanda and Siddhartha Bandyopadhyay present a rich multi-disciplinary brew that spans economics, statistics, public policy, history, sociology, psychology, law, political science, literature, and philosophy using rigorous research supported by industry reports, business case studies, expert interviews, anecdotes, and their own personal expertise and insights. The book will alter the way you think about the future and how the past and present still influence it because of its extraordinarily broad scope, astonishing depth of analytical detail, and far-reaching conclusions.
The Big Bull of Dalal Street by Neil Borate, Aprajita Sharma, Aditya Kondawar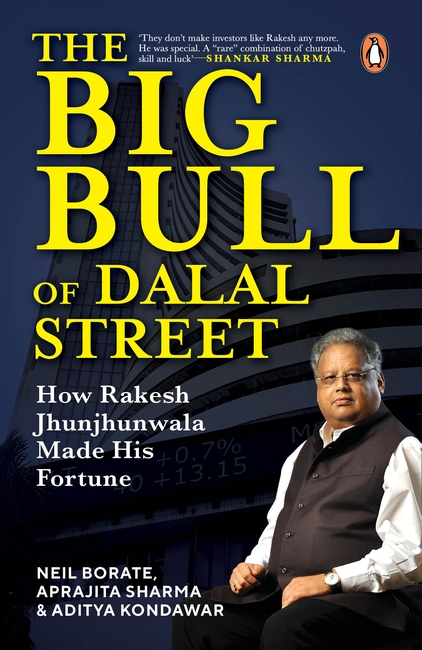 This book explores Rakesh's existence as a person and as a professional, also known as "India's Big Bull." It examines the records of Jhunjhunwala's investments and the interviews he has given over the years to provide a fascinating account of his voyage. A significant portion of the book is dedicated to understanding the stocks that made him wealthy and the mistakes he made, making it more than just a biography. The book provides practical advice for retail investors by examining the path of the illustrious investor. These include the advantages of long-term investing, stock market blunders to avoid, and the risk involved in leveraged trades, among other things.
Exprovement by Hersh Haladker and Raghunath Mashelkar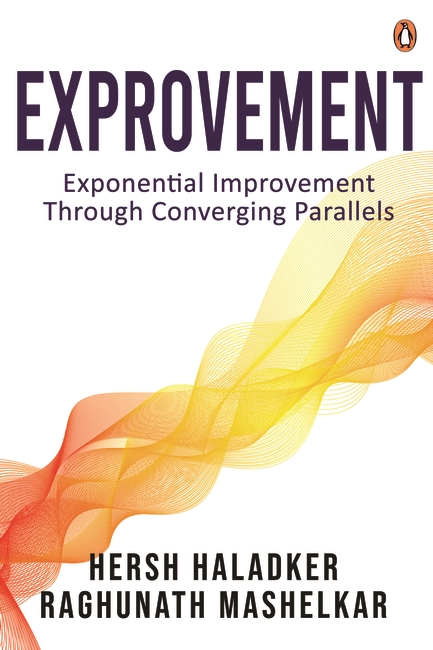 Can an outdated or failed solution in one industry bring disruption to another?
Can a racing team improve industrial manufacturing productivity?
Can science fiction offer entrepreneurs valuable lessons in innovative thinking?
This book will motivate leaders to seek out analogies while remembering that "obvious" comparisons can only at best result in development while "unexpected" ones can produce exponential improvement and continue a tradition of innovation.
Dr Mathai's ABC to Health by Issac Mathai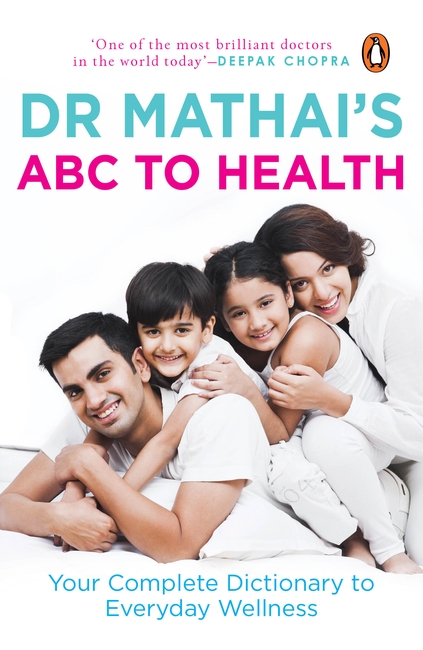 Dr. Mathai's ABC to Good Health explains why you shouldn't put off developing all those healthy practises and what might happen to you if you neglect your fitness level. It explains why you should practise wellness every single day to develop a strong immunity and avoid the common cold, fever, and many other common illnesses rather than pressing the panic button only when you become ill.
Nala Damayanti by Anand Neelakantan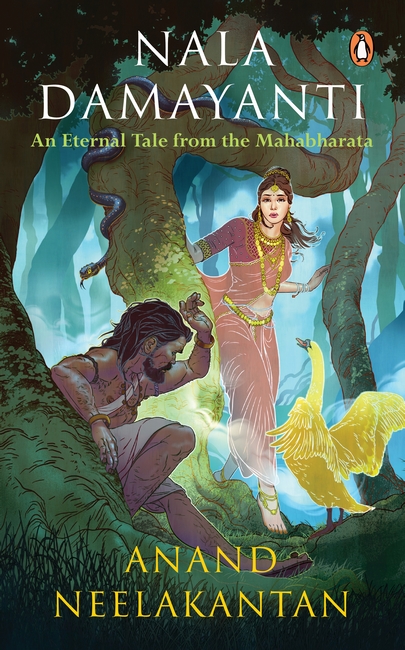 Hemanga the swan pleads with Brahma to give him a chance to prove true love exists among mankind, but Narada sends him to Vidarbha to unite Nala, the king of Nishadas, with Damayanti, the princess of Vidharbha. Hemanga almost succeeds in making them fall in love, but Kali hears of his plan and seizes his chance to prove that no true love exists in a woman's heart. All that stands between the future of humans and the mighty Kali is a little bird and Damayanti's determination.
I Hear You by Nidhi Upadhyay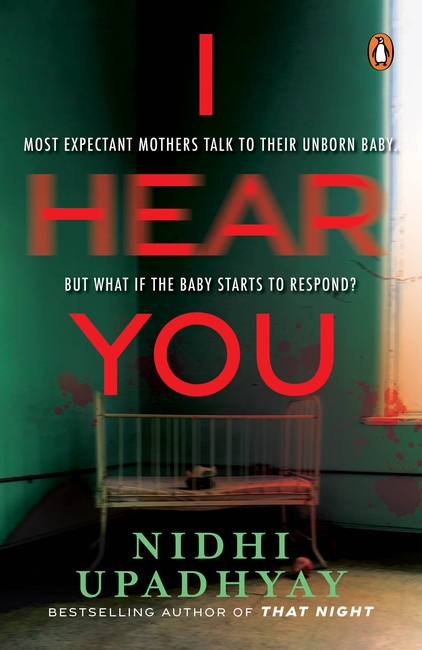 Most expectant mothers talk to their unborn. But what if the unborn starts to respond?
Mahika is hoping that a baby will breathe new life into her dead marriage. But all her pregnancies meet the same fate, because no baby is perfect for Shivam, her genius geneticist husband. Until there is one. Rudra, the world's first genetically altered foetus, is Shivam's perfect creation and Mahika's last hope. Mahika, who is six weeks pregnant, has just entered her fertility clinic when she finds an anonymous letter that reveals the unpleasant truth about her pregnancy. Mahika finds herself imprisoned in her own home before she can accept the reality that her husband's pursuit of perfection has staked out a territory in her womb. But then she learns that her unborn child possesses exceptional abilities.
Sivakami's Vow 2: The Siege of Kanchi by Nandini Vijayaraghavan, Kalki Krishnamurthy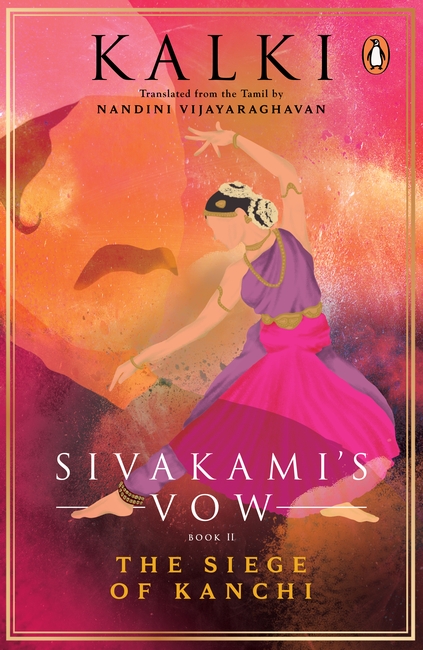 In the action-packed second volume of Sivakami's Vow: The Siege of Kanchi, Kalki's compelling narrative skillfully weaves suspense, romance, and drama to describe the heroic efforts of the Pallavas to fend off the Chalukya invasion and the increasing intimacy between Mamallar and Sivakami.
Rooh by Manav Kaul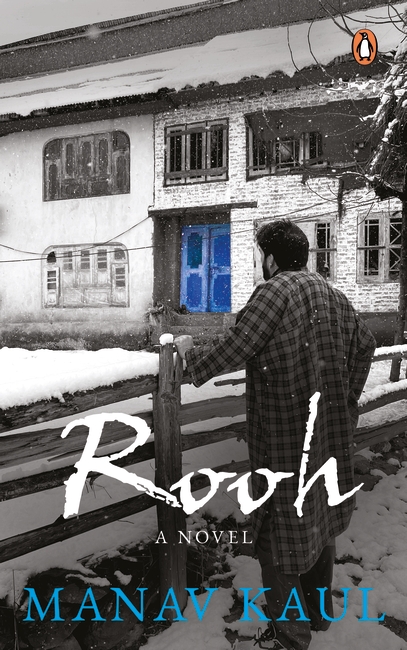 Two young boys who are approaching adulthood, the cruelty of being a refugee in their own country, and a parent who is unable to reconcile this perplexing reality all contribute to the undercurrent of pain that permeates his life. The main character, Manav, travels back to Kashmir both literally and figuratively in this stream-of-consciousness book and relived the past as a part of the present. Rooh turns out to be a profoundly moving tale of the kind but broken individuals he encounters on this journey.
Cyber Encounters by Ashok Kumar, O.P. Manocha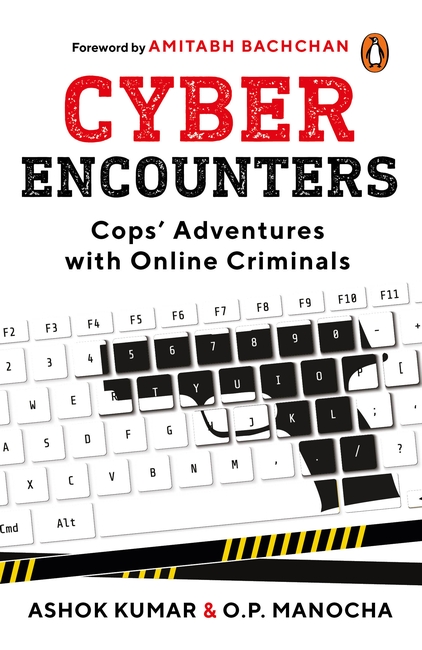 Twelve intriguing fictional accounts of cybercrime are presented in Cyber Encounters, a book that delves deeply into the hazy world of cyberspace. In each true story-based tale, OP Manocha, an ex-DRDO scientist, and Ashok Kumar, the DGP of the Uttarakhand Police and a seasoned veteran in the state's organised battle against cybercrime, describe a particular type of cybercrime. This fascinating insider account is a must-read because it is jam-packed with details about the crime, the inquiry into it, and the capture of the offenders.
Girl to Goddess by Nishi Jagavat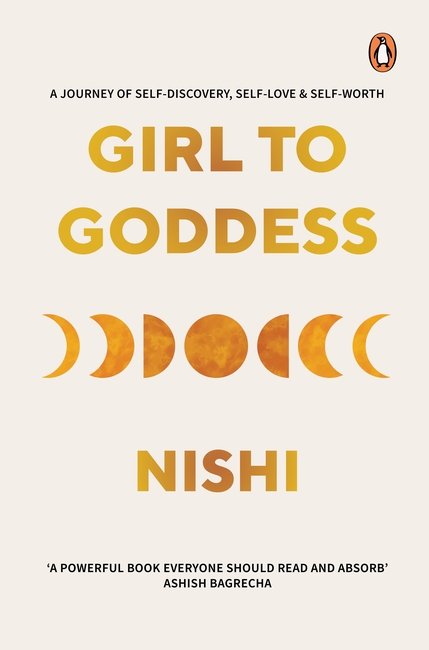 The poetry collection Girl to Goddess talks to the difficulties of the human experience and how one overcomes them. Finding the goddess within is crucial, and Nishi's writing is a testament to the significance of doing so. Her words will stay with readers long after they've finished the book.
Working to Restore by Esha Chhabra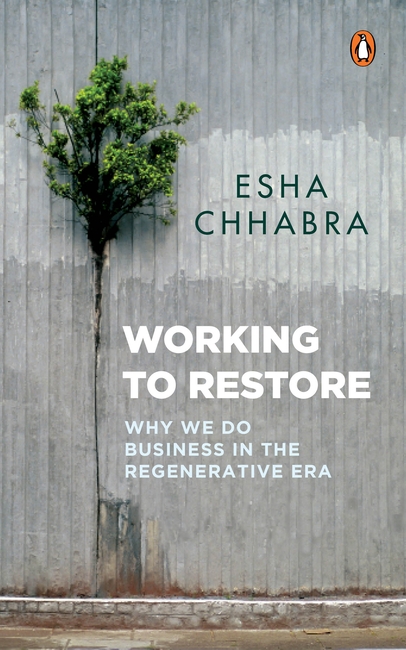 Working to Restore examines revolutionary approaches in nine areas: agriculture, waste, supply chain, inclusivity for the collective good, women in the workforce, travel, health, energy, and finance. The businesses highlighted are addressing world problems by fostering ethical production and consumption, establishing fair chances for all, promoting climate action, and more. Chhabra emphasises how their work ushers in a new age of regeneration and restoration by moving beyond the greenwashed concept of "sustainability."
Fruits of the Barren Tree by Lekhnath Chhetri, Anurag Basnet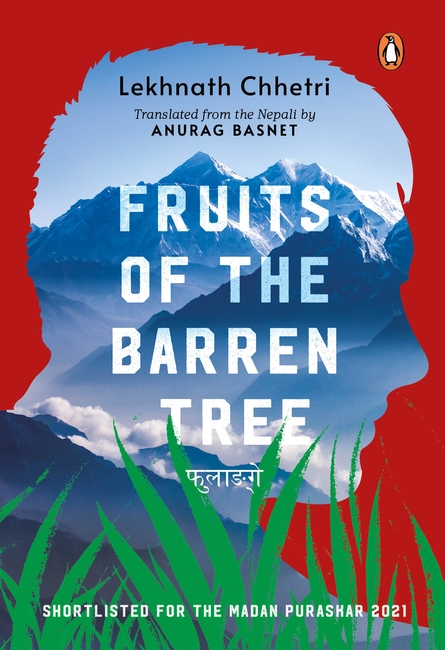 Originally published in Nepali as Phoolange, this sharp, evocative novel is the story of a failed movement and a cautionary tale of how easily the contagion of violence can infect a community. It is also a compelling picture of Darjeeling outside of the brochures and postcards. It is intensely visual and filled with a strong sense of place.
Filmi Stories by Kunal Basu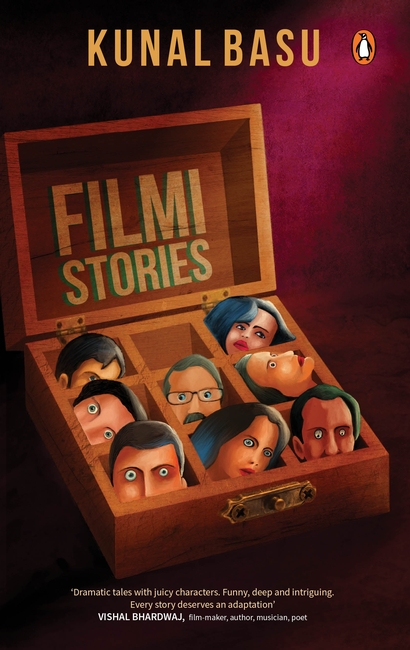 This collection's eight tales deal with unexpected dangers and adventures, bizarre comedies, apocalypses, and the sublime poetry of daily existence. A truck driver who is angry with his rival decides to murder him but ends up saving migrant workers who are trapped by a pandemic. After breaking the law for the first time, a new jailer discovers that nothing in this universe is unforgiveable. A perfectly groomed corpse wearing a suit is found on a beach, and the suspects' travels through casinos and cruise ships have taken them to different countries. A murder in a museum is made possible by the naked paintings of a deceased artist. A risky game of using a human bait to draw a prey out of its hiding place is played in the pursuit of a terrorist. A man discovers himself the only passenger on a flight between two deserted airports. On the brink of losing his innocence, a shopkeeper learns the lessons of the Mahabharata.