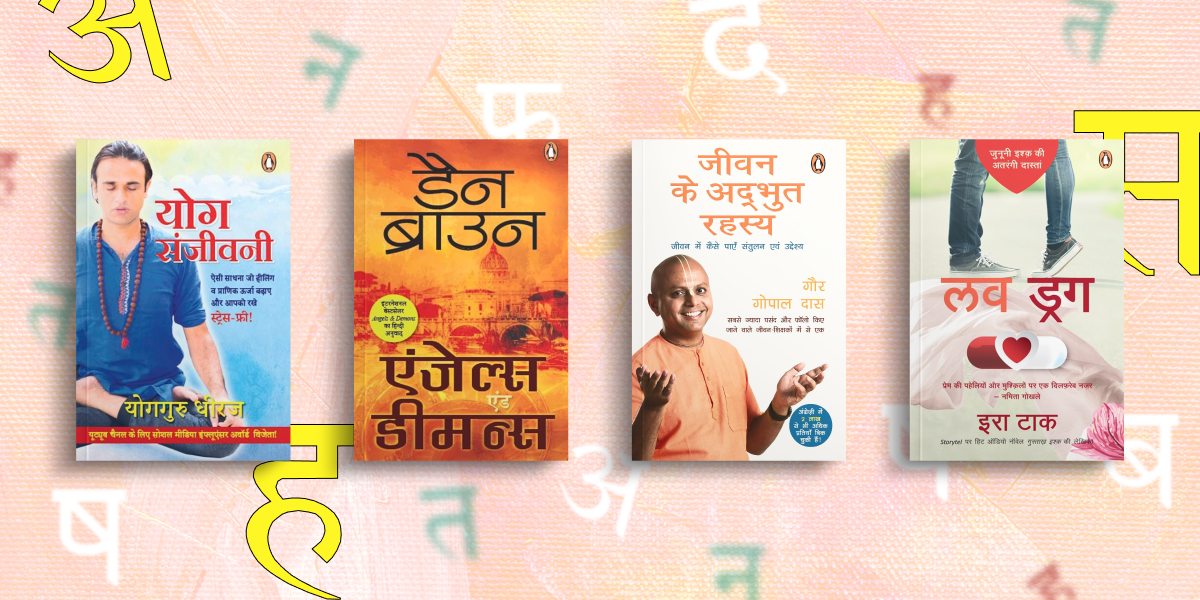 Whether they are translations or written in the original Hindi, a largely multilingual audience like the Indian readership gets to experience literary and non-fiction narratives from diverse perspectives. Keep scrolling to find the best books to read on Hindi Diwas.
*
Angels & Demons (Hindi) by Dan Brown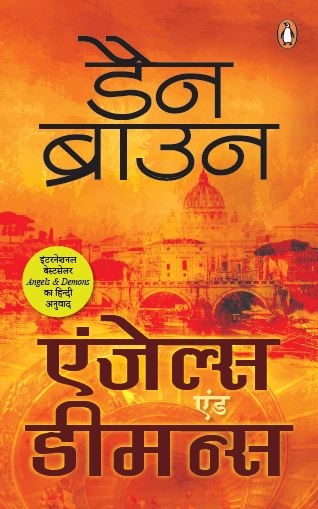 When a CERN scientist is found murdered, the investigators decide to contact Robert Langdon for assistance. A Professor of Symbology at Harvard, Langdon can't understand why the police need his help. When he arrives, he discovers a series of strange symbols which link the murder to the Vatican, where the College of Cardinals has assembled for one purpose: the election of the new Pope. The entire world is watching as the ballot boxes are collected, but unless Langdon can help solve the clues in time, a deadly bomb waits beneath the city, waiting to go off.
Yog Sanjeevani by Dheeraj Vashistha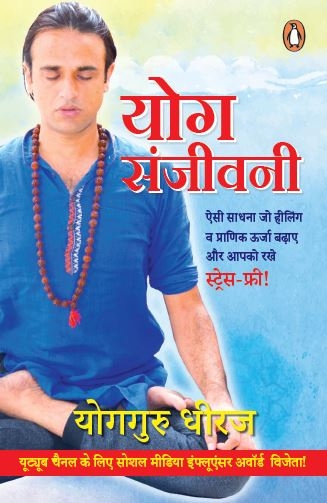 This book focuses on health questions of the present time and engages with the readers in an easy way. The book discusses the Yogic treatment of stress, anxiety and other lifestyle diseases. This is a collection of selected practices from the vast ocean of Yoga, among which any can be chosen according to one's personal needs.
Manoj Bajpayee: Kuch Paane Ki Zid by Piyush Pandey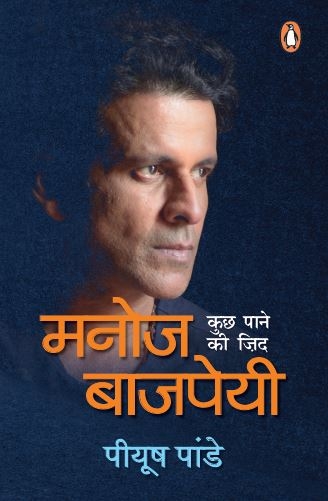 Manoj Bajpayee is among those select few actors who achieved big heights in Hindi cinema from an early age. He is known for his acting skills, and he draws people to the theatre as his fans know that he signs up only those films that are close to his heart.
This biography is the story of his commitment and his madness for acting. It reveals many hitherto unknown aspects of his life to his readers like how very few people knew that his father too went to Pune Film institute for audition, or how his ancestors had come to Champaran from Rae Bareli in Uttar Pradesh; also how he spent his early childhood in the village where Mahatma Gandhi had visited during Champaran Satyagraha.
Samaaj: Jismein Main Rehta Hoon by Narendra Kohli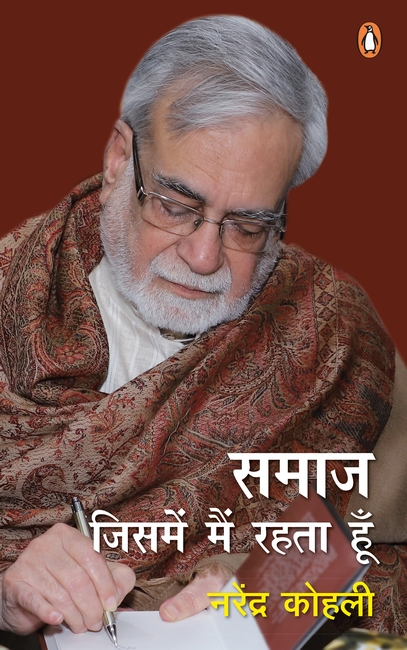 As much as Narendra Kohli is known for the narrative and flow of his writings, he is also for the clarity of his thoughts. He often hears that people are afraid to talk to him. Do not know what he would say next. He believes that 'we should always speak the truth.' Society says so, but most people do not have the courage to listen to it. Most people speak what others want to hear. But these small things, which we do not give much importance to or do not consider necessary, are a mirror of our personality.
Samaaj: Jismen main rahataa hoon, reflects the same ideology of the author. This memoir of the sweet and sour experiences of Narendra Kohli's writings and life is also interesting and serious as well. There is sarcasm in this as well as poise. It is also the truth of life, and life itself. Kohli's strong writing has made it more intense and livelier.
Main Apradhi Janam Ka by Surendra Mohan Pathak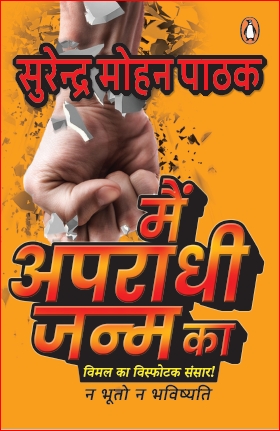 He's not a man if gets scared of the bloody view in front of him.
It is necessary to live in that condition, which is difficult to live in.
'Time helps forget the greatest sorrows.
If it is not so, it will become hell to live,
And every person a living dead,
So, don't forget that you are Sohal,
That Sohal,
Whose name is enough to frighten the enemies,
when you are in front of them,
they hold their breaths,
Because they do not know,
whether they will survive the next moment or not.'
Love Drug by Era Tak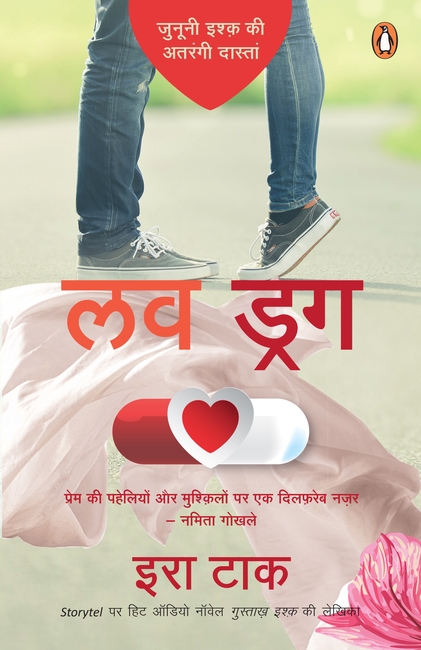 Love can arrive unexpectedly and it's addictive like drugs.
Shazia couldn't escape from Martin's charm. Despite being totally different from each other, they are insanely in love.
Love Drug is the narrative of their intense, magical love saga which will keep you captivated.
To learn more about these love birds, read Era Tak's new novel Love Drug. 
Jeevan Ke Adbhut Rahasya by Gaur Gopal Das
While navigating their way through Mumbai's horrendous traffic, Gaur Gopal Das and his wealthy young friend Harry get talking, delving into concepts ranging from the human condition to finding one's purpose in life and the key to lasting happiness.
Whether you are looking at strengthening your relationships, discovering your true potential, understanding how to do well at work or even how you can give back to the world, Gaur Gopal Das takes us on an unforgettable journey with his precious insights on these areas of life.
Inner Engineering by Sadhguru
Inner Engineering is Sadguru's new revolutionary book, in which he distills his own experiences with spirituality and yoga and introduces the transformational concept of Inner Engineering. Developed by him over several years, this powerful practice serves to align the mind and body with energies around and within, creating a world of limitless power and possibilities.
Aapke Avachetan Man Ki Shakti by Dr Joseph Murphy
Since its publication in 1963, The Power of Your Subconscious Mind has inspired millions of readers to unlock the unseen forces and invisible power within them. Dr Murphy's mind-focusing techniques are based on a simple principle: If you believe in something without reservation and picture it in your mind, you can remove the subconscious obstacles that prevent you from achieving the results you want, and your belief can become a reality.
As practical as it is inspiring, Dr Murphy's work uses real-life examples to demonstrate how anyone can unleash their extraordinary mental powers to build self-confidence, create harmonious relationships, gain professional success, amass wealth, conquer fears and phobias, banish bad habits, affect physical healing, and promote overall well-being and happiness.
Sach Kahun Toh by Neena Gupta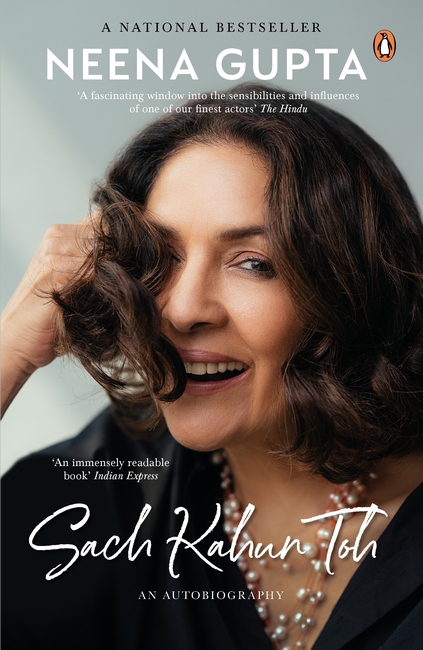 An unsparingly honest memoir by an actor who is known to lead a life on her own terms. Neena Gupta's most awaited auto-biography!
In Sach Kahun Toh, actor Neena Gupta chronicles her extraordinary personal and professional journey from her childhood days in Delhi's Karol Bagh, through her time at the National School of Drama, to moving to Bombay in the 1980s and dealing with the struggles to find work. It details the big milestones in her life, her unconventional pregnancy and single parenthood, and her successful second innings in Bollywood. A candid, self-deprecating portrait of the person behind the persona, it talks about her life's many choices, battling stereotypes, then and now, and how she may not be as unconventional as people think her to be.