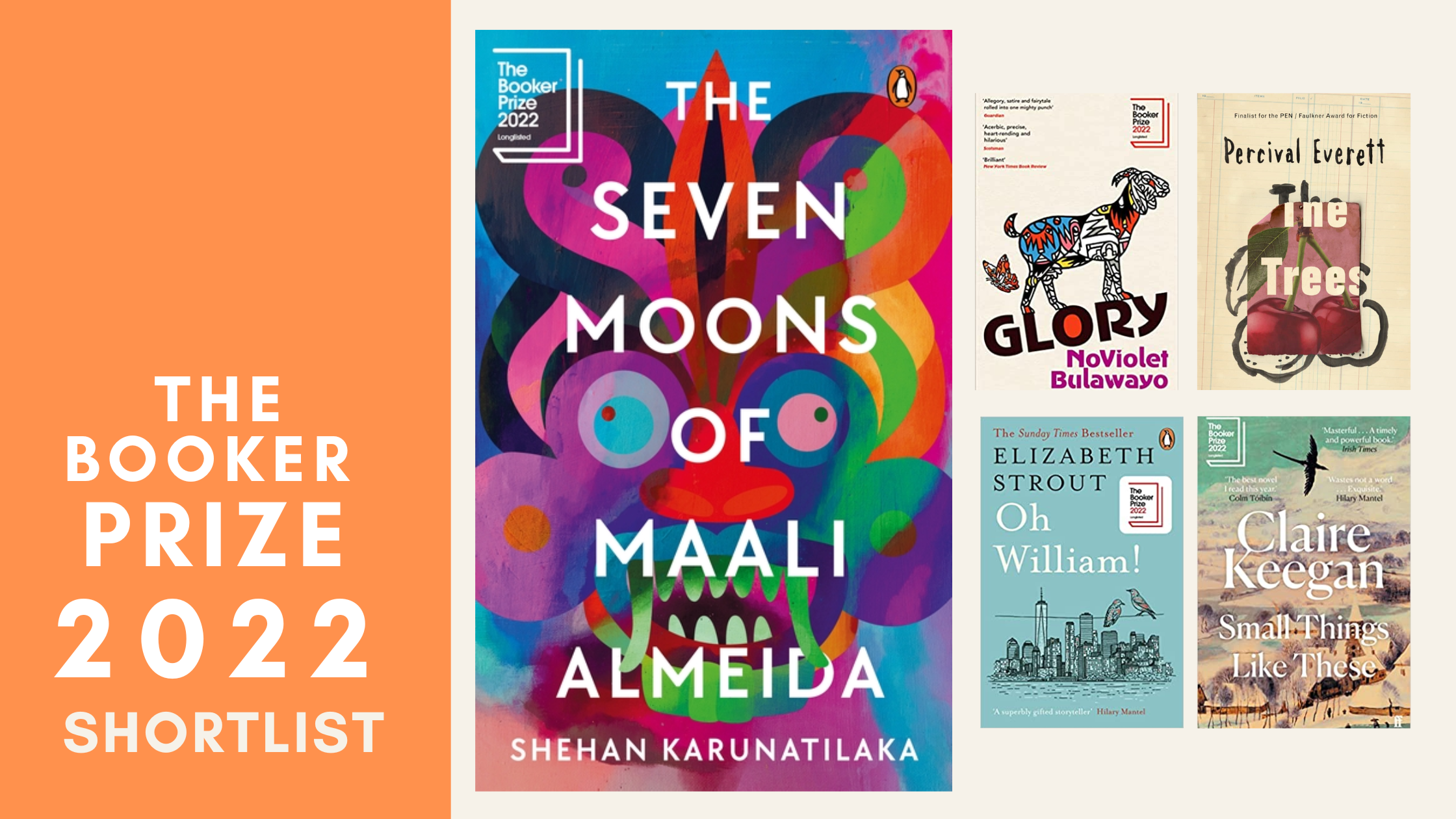 We have just been updated that we have 5 out of 6 books from Penguin have been shortlisted for The Booker Prize 2022! The winner will be announced at the Roundhouse in London on October 17, 2022. Stay tuned! 
The Seven Moons of Maali Almeida by Shehan Karunatilaka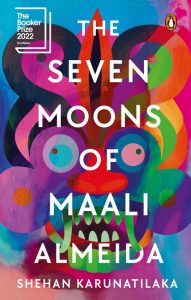 Booker Prize 2022 shortlist
Colombo, 1990. Maali Almeida, war photographer, gambler and closet gay, has woken up dead in what seems like a celestial visa office. His dismembered body is sinking in the Beira Lake and he has no idea who killed him. At a time when scores are settled by death squads, suicide bombers and hired goons, the list of suspects is depressingly long, as the ghouls and ghosts who cluster around him can attest. But even in the afterlife, time is running out for Maali. He has seven moons to try and contact the man and woman he loves most and lead them to a hidden cache of photos that will rock Sri Lanka. Ten years after his prizewinning novel Chinaman established him as one of Sri Lanka's foremost authors, Karunatilaka is back with a rip-roaring epic, full of mordant wit and disturbing truths.
Small Things Like These by Claire Keegan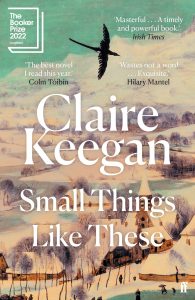 Booker Prize 2022 shortlist
It is 1985, in an Irish town. During the weeks leading up to Christmas, Bill Furlong, a coal and timber merchant, faces into his busiest season. As he does the rounds, he feels the past rising up to meet him – and encounters the complicit silences of a people controlled by the Church.
The long-awaited new work from the author of Foster, Small Things Like These is an unforgettable story of hope, quiet heroism and tenderness.
Glory by NoViolet Bulawayo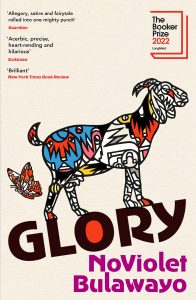 Booker Prize 2022 shortlist
Glory is an energy burst, an exhilarating joyride. It is the story of an uprising, told by a bold, vivid chorus of animal voices that helps us see our human world more clearly. It tells the story of a country seemingly trapped in a cycle as old as time. And yet, as it unveils the myriad tricks required to uphold the illusion of absolute power, it reminds us that the glory of tyranny only lasts as long as its victims are willing to let it. History can be stopped in a moment. With the return of a long-lost daughter, a #freefairncredibleelection, a turning tide — even a single bullet.
Oh William! by Elizabeth Strout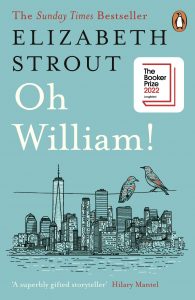 Booker Prize 2022 shortlist
Oh William! captures the joy and sorrow of watching children grow up and start families of their own; of discovering family secrets, late in life, that alter everything we think we know about those closest to us; and the way people live and love, against all odds. At the heart of this story is the unforgettable, indomitable voice of Lucy Barton, who once again offers a profound, lasting reflection on the mystery of existence. 'This is the way of life,' Lucy says. 'The many things we do not know until it is too late.'
The Trees by Percival Everett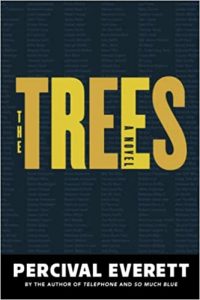 Booker Prize 2022 shortlist
An uncanny literary thriller addressing the painful legacy of lynching in the US, by the author of TelephonePercival Everett's The Trees is a page-turner that opens with a series of brutal murders in the rural town of Money, Mississippi. The murders present a puzzle, for at each crime scene there is a second dead body: that of a man who resembles Emmett Till. As the bodies pile up, the MBI detectives seek answers from a local root doctor who has been documenting every lynching in the country for years, uncovering a history that refuses to be buried. In this bold, provocative book, Everett takes direct aim at racism and police violence, and does so in a fast-paced style that ensures the reader can't look away. The Trees is an enormously powerful novel of lasting importance from an author with his finger on America's pulse.