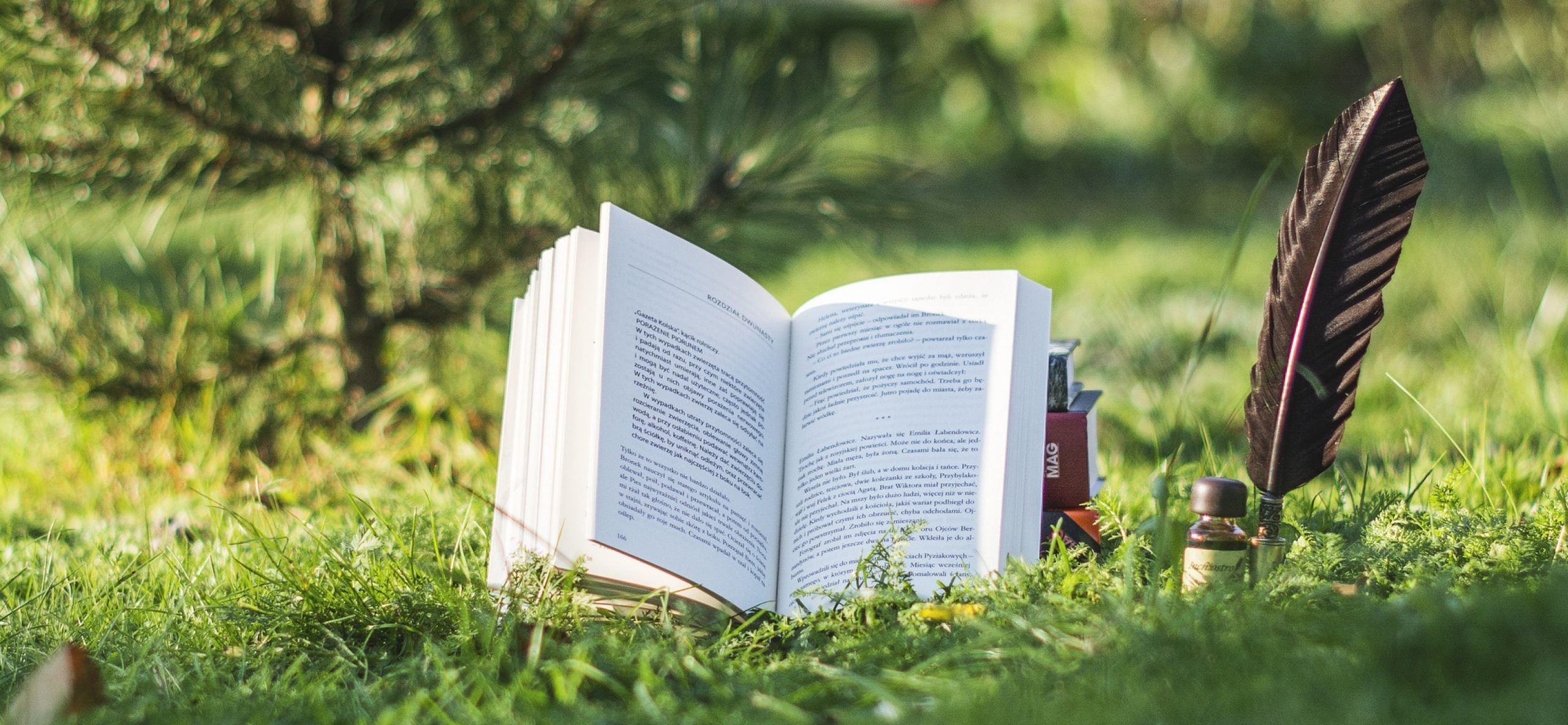 Looking for something to read this World Environment Day? We bring you a carefully curated list that would help you become more conscientious about the environment and celebrate nature!
Take a look below:
The Vanishing
The Vanishing takes an unflinching look at the unacknowledged crisis that India's wildlife faces, bringing to fore the ecocide that the country's growth story is leaving in its wake—laying to waste its forests, endangering its wildlife, even tigers whose increasing numbers shield the real story of how development projects are tearing their habitat to shreds. It tells us why extinction matters, linking the fate of wildlife to ours. The end of the gharial, an ancient crocodilian, signifies that the clear, fast-flowing rivers that are our lifelines are stilled and poisoned. The author deconstructs the raging human–wildlife conflict to show wild elephants as peaceable creatures and weaves a beautiful tale of their bond with their protectors.
The Hidden Life of Trees
In The Hidden Life of Trees, Peter Wohlleben shares his deep love of woods and forests and explains the amazing processes of life, death, and regeneration he has observed in the woodland and the amazing scientific mechanisms behind these wonders, of which we are blissfully unaware.
The Great Derangement
Amitav Ghosh, argues that future generations may well think so. How else can we explain our imaginative failure in the face of global warming? In this groundbreaking return to non-fiction, Ghosh examines our inability-at the level of literature, history and politics-to grasp the scale and violence of climate change. The climate crisis asks us to imagine other forms of human existence-a task to which fiction, Ghosh argues, is the best suited of all forms. The Great Derangement serves as a brilliant writer's summons to confront the most urgent task of our time.
Rage of the River
NDTV journalist Hridayesh Joshi covered the floods in 2013, exposing the government's apathy and inefficiency. He was the first journalist to reach Kedarnath after the disaster and brought to light the stories from the most remote parts of the state: areas cut off from the rest of the world. Woven into this haunting narrative is also the remarkable history of the ordinary people's struggle to save the state's ecology. Rage of the River is a riveting commentary on the socio-environmental landscape of Uttarakhand and is filled with vivid imagery of the calamity.
Cities and Canopies
Native and imported, sacred and ordinary, culinary and floral, favourites of various kings and commoners over the centuries, trees are the most visible signs of nature in cities, fundamentally shaping their identities. Trees are storehouses of the complex origins and histories of city growth, coming as they do from different parts of the world, brought in by various local and colonial rulers. Drawing on extensive research, Cities and Canopies is a book about both the specific and the general aspects of these gentle life-giving creatures.
Indica: A Deep Natural History of the Indian Subcontinent
Did you know that the exquisite caves of Ellora were hewn from rock formed in the greatest lava floods the world has known-eruptions so enormous that they may well have obliterated dinosaurs? Many such amazing facts and discoveries-from 70-million-year-old crocodile eggs in Mumbai to the nesting ground of dinosaurs near Ahmedabad-are a part of Indica: A Deep Natural History of the Indian Subcontinent.
Researching across wide-ranging scientific disciplines and travelling with scientists all over the country, biochemist Pranay Lal has woven together the first compelling narrative of India's deep natural history filled with fierce reptiles, fantastic dinosaurs, gargantuan mammals and amazing plants.
Sacred Plants of India
Before temples were constructed, trees were open-air shrines sheltering the deity, and many were symbolic of the Buddha himself. Sacred Plants of India systematically lays out the sociocultural roots of the various plants found in the Indian subcontinent, while also asserting their ecological importance to our survival. Informative, thought-provoking and meticulously researched, this book draws on mythology and botany and the ancient religious traditions of India to assemble a detailed and fascinating account of India's flora.
Jungle Trees of Central India: A Field Guide for Tree Spotters
Covering an area larger than France, and including five of India's mostvisited tiger reserves, the forests of Central India are one of the country's most iconic wildscapes. Jungle Trees of Central India is a lavishly illustrated and user-friendly field guide to every wild tree you are will see in this entire region. A culmination of four years of research, the book has over 2000 photographs with thumbnail keys to all the bark, flowers, fruit and leaves. An ideal companion for your travels in the region, this book will turn you into an expert tree spotter and take your enjoyment of wild places to another level.
Trees of Delhi: A Field Guide
Pradip Krishen is a nature-lover and in his book Trees of Delhi: A Field Guide, he has made a list of more than 250 species of trees found in Delhi. This book is not only for botanists, because of its simple language can be understood by anyone who is fond of trees. The book gives specific details about each tree like its leaves, flowers and fruits and also tells you the places in Delhi where you can find those trees.On reading Trees of Delhi: A Field Guide you will possess knowledge about each tree you see.
Environmentalism: A Global History
Environmentalism: A Global History documents the flow of ideas across cultures, the ways in which the environmental movement in one country has been invigorated or transformed by infusions from outside. It interprets the different directions taken by different national traditions, and also explains why in certain contexts (such as the former Socialist Bloc) the green movement is marked only by its absence. Massive in scope but pointed in analysis, written with passion and verve, this book presents a comprehensive account of a significant social movement of our times, and will be of wide interest both within and outside the academy.
A Village Awaits Doomsday
In A Village Awaits Doomsday, Jaideep Hardikar brings us the personal stories of ordinary people from across the country displaced and made destitute by innumerable government and private initiatives. Apart from providing vivid accounts of individual experiences, he analyses the reasons why people protest, the laws that governments use to displace them, the existing rehabilitation and resettlement policies, and the latest debates over the land acquisition process. Hardikar's writing is evocative, the stories haunting and his book timely and important.
The Great Smog of India
Air pollution kills over a million Indians every year, albeit silently. Families are thrown into a spiralling cycle of hospital visits, critically poor health and financial trouble impacting their productivity and ability to participate in the economy.
With clarity and compelling arguments, and with a dash of irony, Siddharth Singh demystifies the issue: where we are, how we got here, and what we can do now. He discusses not only developments in sectors like transport, industry and energy production that silently contribute to air pollution, but also the 'agricultural shock' to air quality triggered by crop burning in northern India every winter.
Animal Intimacies
Built on extensive ethnographic fieldwork in the mountain villages of India's Central Himalayas, Radhika Govindrajan's book explores the number of ways that human and animal interact to cultivate relationships as interconnected, related beings. Whether it is through the study of the affect and ethics of ritual animal sacrifice, analysis of the right-wing political project of cow protection, or examination of villagers' talk about bears who abduct women and have sex with them, Govindrajan illustrates that multispecies relatedness relies on both difference and ineffable affinity between animals.
 The Shooting Star
Shivya Nath quit her corporate job at age twenty-three to travel the world. She gave up her home and the need for a permanent address, sold most of her possessions and embarked on a nomadic journey that has taken her everywhere from remote Himalayan villages to the Amazon rainforests of Ecuador.
With its vivid descriptions, cinematic landscapes, moving encounters and uplifting adventures, The Shooting Star is a travel memoir that maps not just the world but the human spirit.
Ritusamharam
Perhaps the most lively and exuberant of Kalidasa's extant works, Ritusamharam is a glorious ode to nature's bounty and the enduring emotional response it evokes in mankind as a whole.