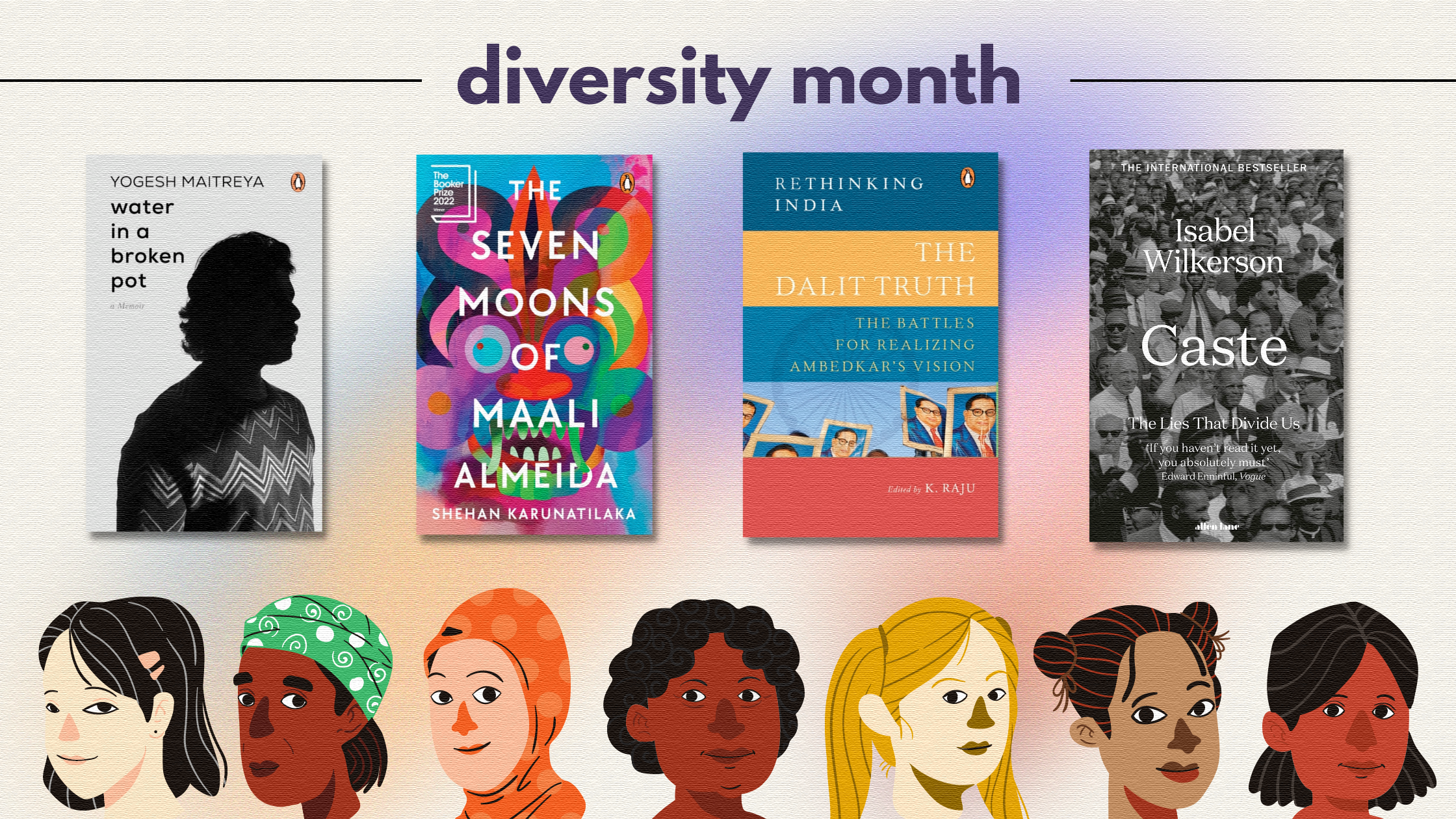 Diversity month is an occasion to honour the unique voices and different cultural origins of people around the globe. It is to acknowledge and celebrate the contributions made by those who lived before us and are still influencing the world today. Here are a few of our favourite books that will bring new perspectives to your life and offer stories that are sure to stay forever with you.
The Black Magic Women by Moushumi Kandali, Parbina Rashid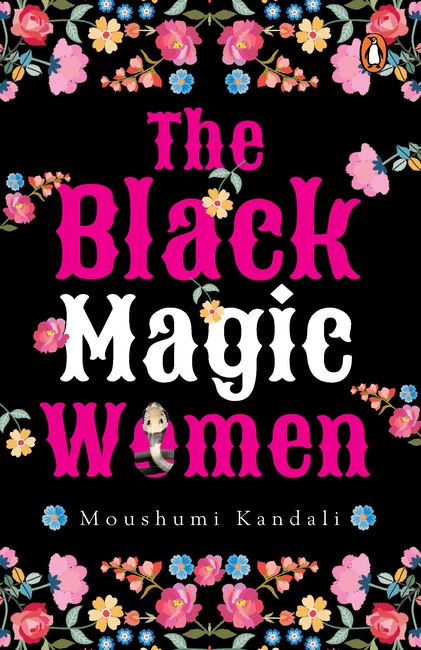 In order to pack a punch, the author enters a surrealistic mode and liberally sprinkles tale, myth, and metaphors throughout the book. The reader fails to stay an objective observer given the range of emotions these ten tales from the North-east arouse.  The Black Magic Women by Moushumi Kandali attempts to introduce readers to Assam's diverse culture, but does so in a strikingly different way. She removes her Assamese characters from the region and places them in modern society, capturing their struggle to maintain their inherent "Assameseness" while attempting to fit into the broader community.
The Nitopadesha by Nitin Pai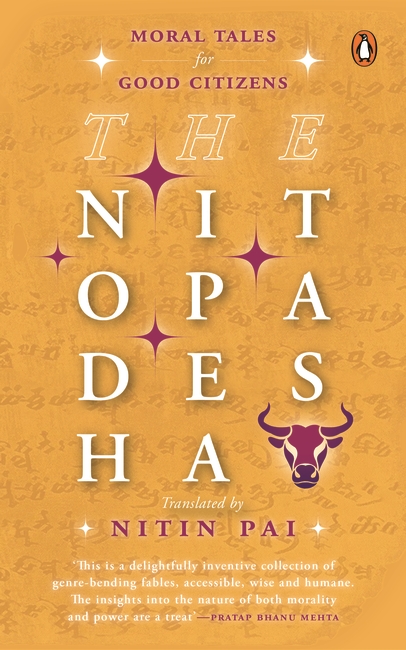 Nitopadesha, a book about good citizenship and citizen-craft that will appeal to the modern reader, is a labyrinth of tales in the style of the Panchatantra and the Jataka tales. Nitin Pai's compelling translation is a must-read for conscientious citizens of all ages, covering topics like what citizenship means, the ethical dilemmas one encounters as a citizen, and how one can deal with social issues.
Secrets of Divine Love Journal by A. Helwa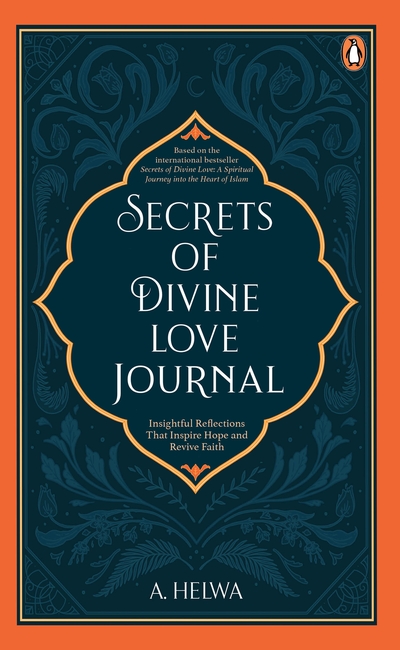 The best-selling book Secrets of Divine Love: A Spiritual Journey into the Heart of Islam served as the inspiration for the journal. Secrets of Divine Love Journal can assist you in developing a closer bond with Allah by inspiring and bringing you closer to the core of your faith through heart-centered thoughts, insightful prompts, and thought-provoking inquiries.
From Darkness Into Light by A.Helwa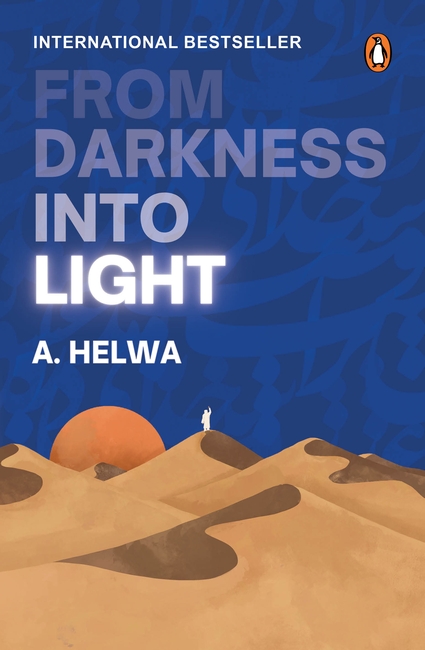 From Darkness into Light was written for those who are longing to experience a journey of spiritual deepening. For those who are seeking a close bond with Allah, connection, and hope. It will motivate you to approach the Divine with compassion after reading From Darkness into Light. It will demonstrate to you how to approach God despite all of your uncertainties and insecurities and how to transform your concerns into worship. This book is intended for those who want to approach God honestly and sincerely rather than for those who have a perfect connection with God.
A Man from Motihari by Abdullah Khan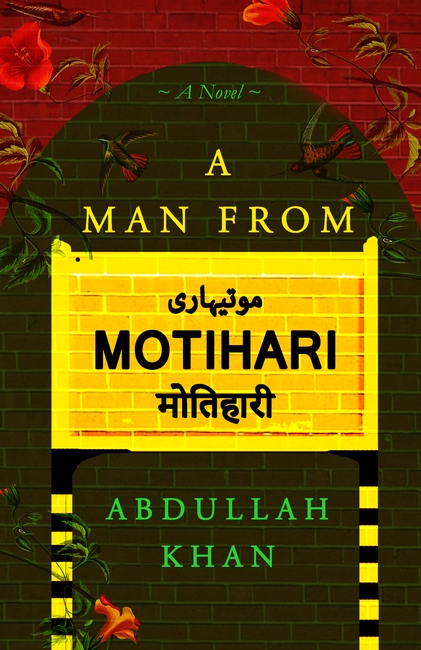 Aslam, an elegant aspiring writer who is healing from a failed relationship, and Jessica, a Los Angeles-based activist and actor in the adult entertainment business, accidentally cross paths and fall hopelessly in love. The story follows these two unlikely characters as they travel against the background of India's growing right-wing political forces. It transports you to rural India to reveal George Orwell's close relationship with Motihari, a tiny town in northern Bihar where Gandhi Ji conducted the first Satyagraha experiment.
The Penguin Book of Modern Tibetan Essays by Tenzin Dickie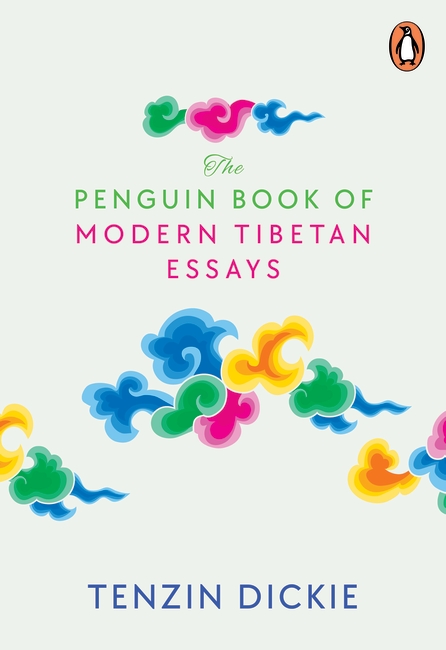 The Penguin Book of Modern Tibetan Essays is a groundbreaking anthology of modern Tibetan non-fiction. Some of the finest Tibetan authors currently producing work in Tibetan, English, and Chinese are included in this ground-breaking collection, which honours the art of the contemporary Tibetan essay. This collection of personal essays by Tibetan authors marks a historic development in modern Tibetan literature and makes a major contribution to global literature.
Shurjo's Clan by Iffat Nawaz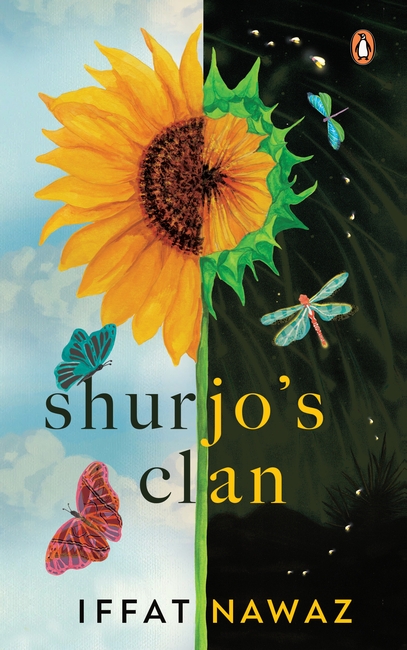 Iffat Nawaz's lyrical and evocative prose heralds the arrival of a distinctive voice that explores issues of loss, belonging, identity, and family with delightful imagination and devastating insight. It spans decades, from the forced migration of Bengalis to East Pakistan in 1947 to the liberation war of 1971, the wave of immigrants to the West in the 1980s, and a final return. This debut book asks, above all, how we can respect the past without letting its wounds destroy us with its mesmerising balance between inexplicable otherworldliness and undeniable reality.
Fruits of the Barren Tree by Lekhnath Chhetri, Anurag Basnet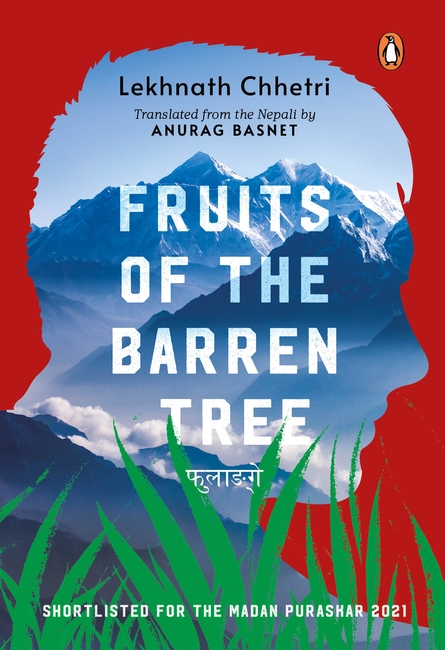 Originally published in Nepali as Phoolange, this sharp, evocative novel is the story of a failed movement and a cautionary tale of how easily the contagion of violence can infect a community. It is also a compelling picture of Darjeeling outside of the brochures and postcards. It is intensely visual and filled with a strong sense of place.
The Dalit Truth by K. Raju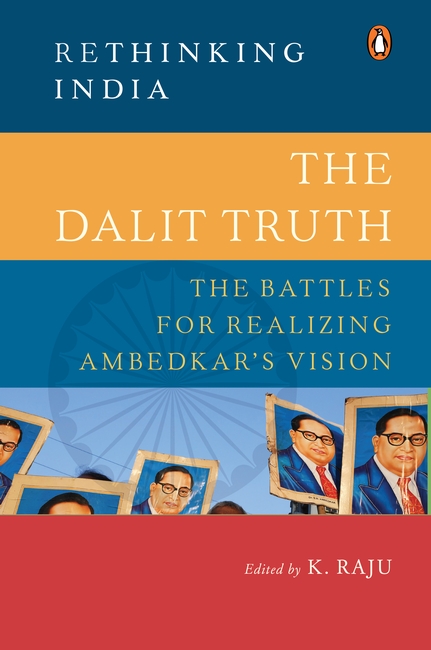 A chorus of Dalit voices can be heard calling out to the future in The Dalit Truth. The pages of this book represent many Dalit realities and their struggles against the caste system's lies, pointing to a future full of hope and opportunity for the following generations. These pages will be enlightening and refreshing to today's educated users. The Dalit Truth is a dossier for tomorrow.
The Trauma of Caste by Thenmozhi Soundararajan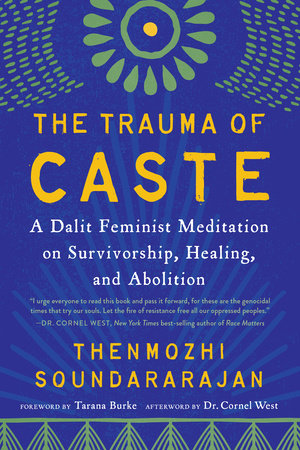 Thenmozhi Soundararajan, a Dalit American activist, issues an appeal to action for readers everywhere, not just in South Asia. By examining caste from a feminist, abolitionist, and Dalit Buddhist perspective—and by laying bare the grief, trauma, rage, and stolen futures enacted by Brahminical social structures on the caste-oppressed—she connects Dalit oppression to struggles for liberation among Black, Indigenous, Latinx femme, and Queer communities.
The Seven Moons of Maali Almeida by Shehan Karunatilaka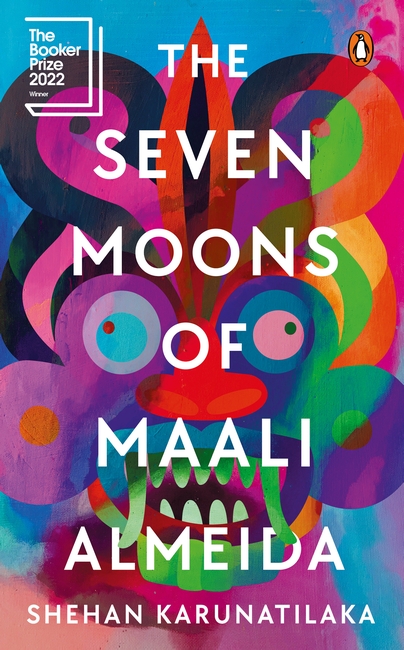 Sri Lanka, 1990. Maali Almeida, a war photographer who was also a gambler and a secret homosexual man, awoke dead in what appeared to be a heavenly visa office. He is unaware of his killer as his dismembered corpse sinks to the bottom of Beira Lake. The ghouls and ghosts who gather around him can testify to the depressingly large list of suspects in a time when grudges are settled by death squads, suicide bombers, and hired goons. However, Maali's time is running out even in the heavens. He has seven moons to attempt to get in touch with the people he loves the most and direct them to a secret stash of images that will upend Sri Lanka. 
Karunatilaka is back with a rip-roaring epic that is full of mordant wit and unsettling truths, ten years after his prize-winning book Chinaman made him one of Sri Lanka's leading writers.
Rooh by Manav Kaul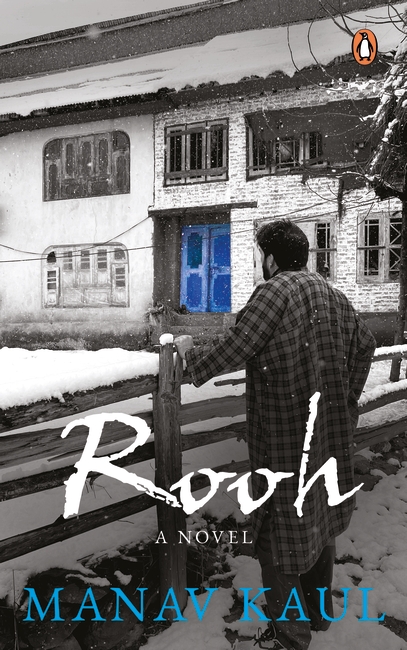 Two young boys who are approaching adulthood, the cruelty of being a refugee in their own country, and a parent who is unable to reconcile this perplexing reality all contribute to the undercurrent of pain that permeates his life. The main character, Manav, travels back to Kashmir both literally and figuratively in this stream-of-consciousness book and relived the past as a part of the present. Rooh turns out to be a profoundly moving tale of the kind but broken individuals he encounters on this journey.
These Seats Are Reserved by Abhinav Chandrachud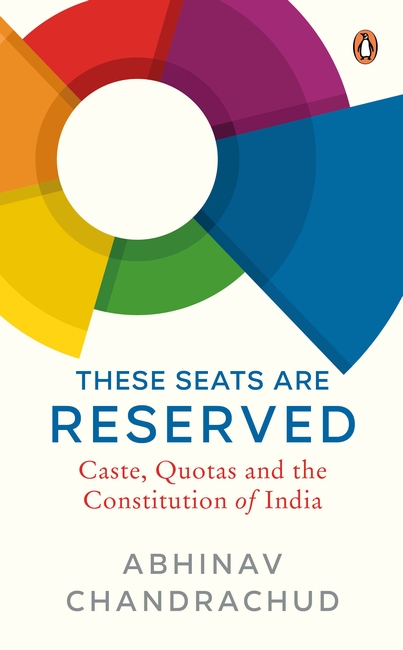 In India, the use of reservations or affirmative action is highly divisive. Many people oppose it because they believe it compromises the concept of "merit" and runs counter to the idea of equality of opportunity, despite the fact that it is legally required and supported by historians, political scientists, and social activists. Abhinav tracks the development of the reservation policy in These Seats Are Reserved.
The Scientific Sufi by Meher Wan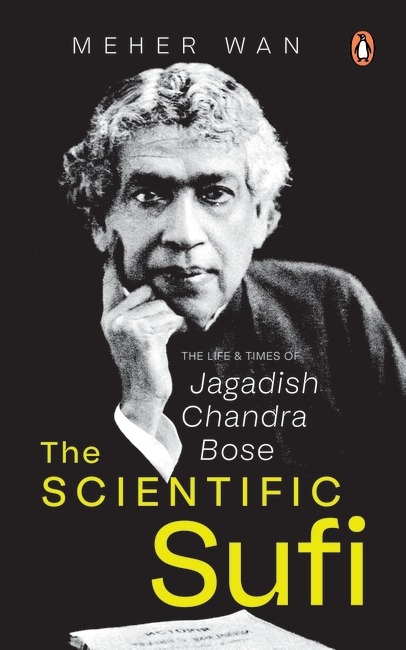 The most comprehensive biography of Sir Jagdish Chandra Bose, the instigator of contemporary science in India, written in English is The Scientific Sufi. He was on the verge of receiving at least two Nobel Prizes, if not one, for his work on wireless communication and the discovery of the nervous system in plants, and many people think he was wrongfully denied these honours. This biography painstakingly reconstructs his life, times, work, legacy, youth, influences, and paints a close-up picture of the man who is credited with establishing modern science in India.
Water in a Broken Pot by Yogesh Maitreya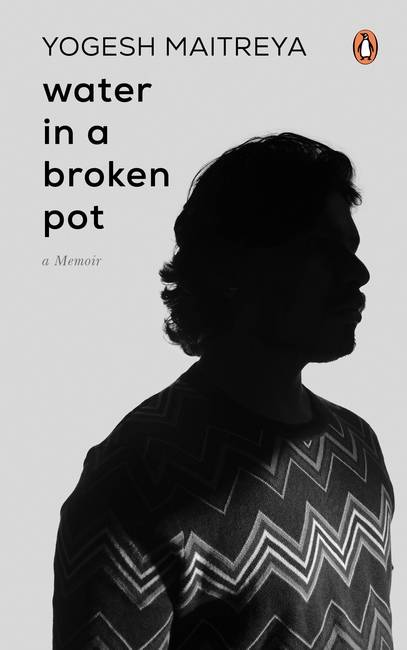 Yogesh Maitreya describes his eventual discovery of the written word, literature, and the Ambedkarite heritage, which helped shape his goals, identity, and the eventual career choice of publishing books after hopping from job to job to make ends meet. This new and radical voice shares his story in the most direct and unfiltered manner possible, as it actually happened, giving us readers the green light to be open and vulnerable when we share our own stories.
Fear and Other Stories by Dalpat Chauhan, Hemang Ashwinkumar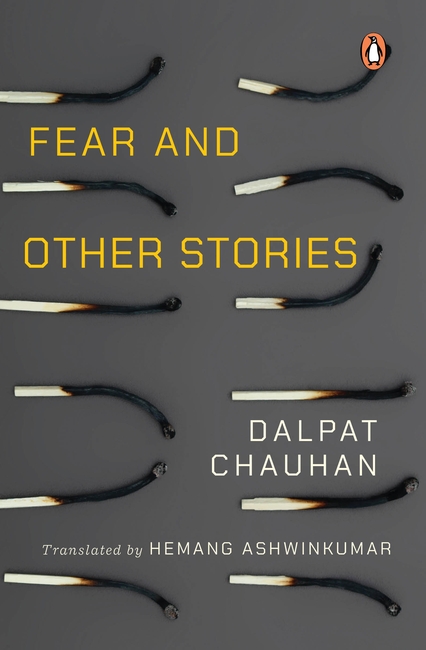 Fear and Other Stories serves as a stark reminder of the perils that Dalit life entails, a life that is plagued by unfathomable violence and fear even in the most innocuous circumstances. Veteran Gujarati author Dalpat Chauhan describes these real-life instances of frustration and rage in this compilation of short stories with startling vividness. His characters examine historical, mythological, and literary legends while highlighting the viewpoints of the marginalised. They also chronicle a long history of defiance.
Sivakami's Vow: Paranjyothi's Journey by Nandini Vijayaraghavan, Kalki Krishnamurthy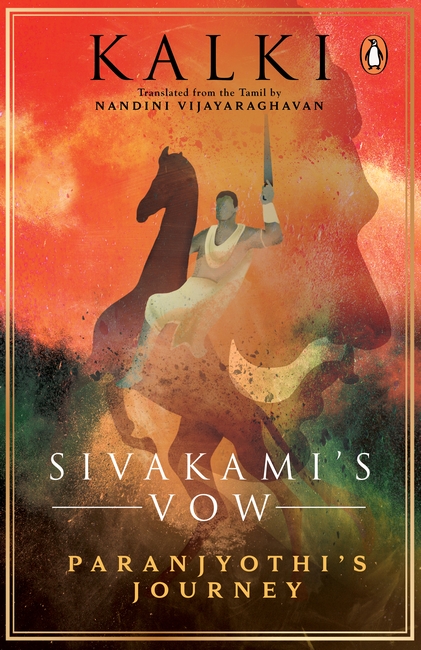 The first book in the four-volume Sivakami's Vow series, Paranjyothi's Journey, is a captivating account of war, betrayal, closely guarded forts, passions, and a Pallava ruler who will stop at nothing to preserve his empire. It was penned by Kalki, a master storyteller who nearly single-handedly elevated Tamil literature and history to new heights.
Caste: The Lies That Divide Us by Isabel Wilkerson 
Caste order is not based on morality or emotions. Which groups possess authority and which do not is at issue.Beyond issues of race or wealth, a strong, unspoken system of distinctions governs our daily lives. The Pulitzer Prize-winning author Isabel Wilkerson paints a stunning picture of this obscure occurrence in her book Caste. Wilkerson shows how caste has moulded our world and how its rigid, arbitrary hierarchies still separate us today by tying together America, India, and Nazi Germany. 
Terminal 3 by Debasmita Dasgupta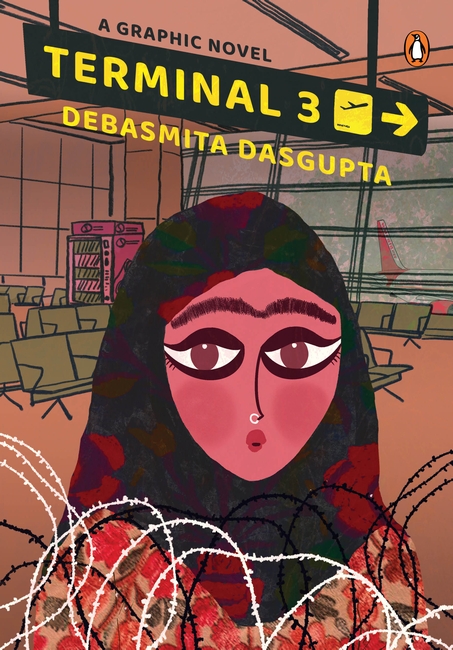 Khwab has persevered despite experiencing joy and emptiness, desire and grief, penance and serenity. She imagines that one day, existence will be a paradise. The tale of the common people attempting to live out their dreams in the Valley is told in Terminal 3: Breathing Against the Background of Conflict.