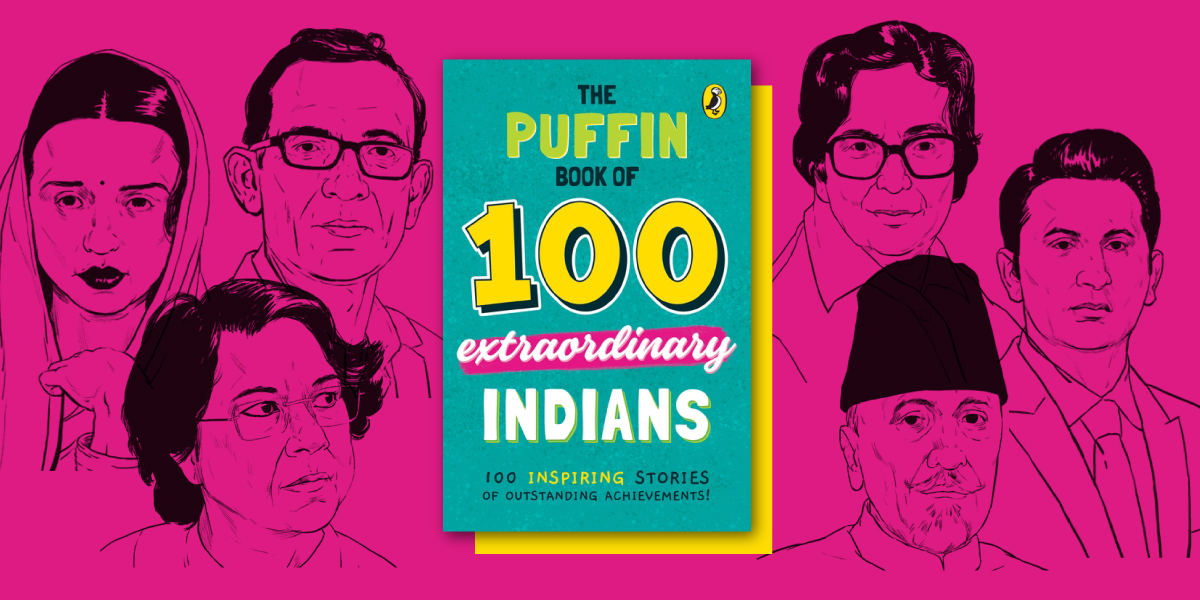 Nothing encourages a young mind's imagination like reading about an icon. From athletes who broke records to civilians who changed lives, THE PUFFIN BOOK OF 100 EXTRAORDINARY INDIANS is a celebration of India's best. 
Read on to catch a short glimpse of the diverse range of stories!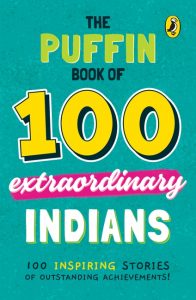 *
Pioneer Oceanographer – Aditi Pant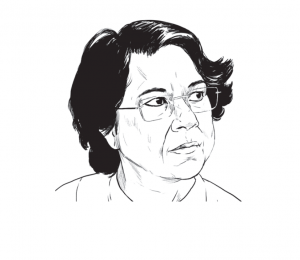 As young Aditi neared the end of her experimental work for her PhD in Physiology in Marine Algae from Westfield College, London, during 1971–72, she had a pressing question—what now? And fate had the answer for her. During the last leg of her programme, she met Professor N.K. Panikkar, a senior Indian scientist, the founder and director of the National Institute of Oceanography (NIO), Goa. Speaking to him, a lot of questions came up in Aditi's mind, and one was whether India had jobs in oceanography. Professor Panikkar challenged, 'All I know is that there is a lot of work waiting for the person who has the guts to take it up. Of course, you will get far better salaries just about anywhere else.' Aditi took up this challenge. She dropped her plan to continue abroad, joined NIO and relocated to India in 1973 after completing her doctorate. Aditi Pant then went on to create history by becoming the first Indian woman (along with Sudipta Sengupta) to set foot on Antarctica.
Magnificent Mary – Mangte Chungneijang Mary Kom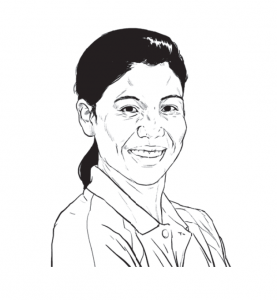 Young Mary Kom had neither seen coach L. Ibomcha Singh before nor did she know that he did not appreciate being disturbed during his training sessions. Driven by what she thought was her calling and knowing that Ibomcha was the perfect guide for her first steps, she walked into the hall to ask the students about Oja (a Manipuri honorific) Ibomcha. A beefy man who Mary thought looked like Mike Tyson walked up to her and said, 'I am Sir Ibomcha. What do you want with me?' Mary said she wanted him to be her boxing coach. The coach asked who she was and asked her to wait outside till his training session was over. Mary waited and prayed that she would be accepted as a student. Oja Ibomcha finally came out and wondered why Mary wanted to join boxing. He said she was a frail girl. Pointing at her gold earrings, he remarked that she didn't look like a boxer and that the sport was for 'young boys'. Sensing the girl's disappointment at his remarks, Ibomcha inquired about her family and where she lived. Finally, he said, 'If you are really interested, you may join, but I am very strict about the routine and timing. If you can't keep up, don't join.' Mary was ecstatic—she could follow her dream now.
The Clothing Man – Anshu Gupta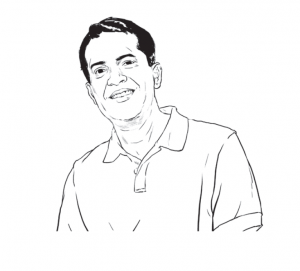 On a cold day in December in the early 1990s, a young journalist was scanning the streets of Delhi for an interesting story. When he saw a middle-aged man gingerly pushing a cart with his 'wares' hidden beneath white shrouds occupying the full length of the cart, he asked the man out of curiosity, 'What do you sell?' The man stopped the cart and stared at the journalist. 'Read this, sahib,' he said, pointing at the verbiage on the side of the cart. It read 'laawaris laash uthane wala'. The man, Habib, picked up unclaimed corpses for a living and was employed by the police. His work involved picking up the bodies of homeless and unidentified people who had died alone on the streets or in hospitals. Each such body fetched Habib a meagre amount of Rs 20. Winters were a busy period for him because more people died due to inadequate clothing.
In another incident, the young journalist found a destitute six-year-old girl who hugged dead bodies in a cremation ground whenever she felt cold. This shook him. These incidents, as well as subsequent interactions with other underprivileged people in Uttarkashi (where hundreds of people died and innumerable people lost their homes after the earthquake in 1991) had a profound impact on this young journalist, Anshu Gupta.
The Emperor from the Deccan – Krishnadevaraya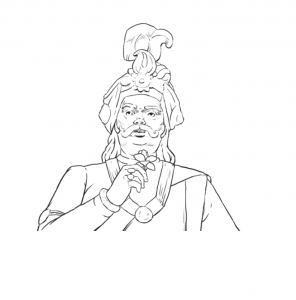 A popular legend about Krishnadevaraya goes as follows: It was the coronation ceremony in the kingdom of Vijayanagara in the early 1500s. A new king would soon ascend the lion throne. Timmarasu, the prime minister who was affectionately known as Appaji, was happy that Krishnadevaraya was taking over the reins of the kingdom. Appaji had been a father figure, coach and mentor to Krishnadevaraya. Legend says that before the coronation, Appaji asked to see the would-be king in private as there was one last teaching to be imparted. Once alone with his mentee, Appaji slapped him across the face, leaving Krishnadevaraya stunned for a moment, but he realized that there would be a lesson in this too. Appaji explained that the young king should never forget life's adversities and how painful punishments could be. Appaji concluded his final lesson by saying that after the coronation, he wouldn't have the right to discipline and would only be taking orders from the king. Krishnadevaraya graciously accepted the teaching.
Once the coronation rituals ended, the king summoned Appaji and other courtiers. The new king requested the group to instruct him about the court protocols and royal conduct. Appaji, along with the courtiers, gave him advice on conducting himself, running the state, dealing with enemies, avoiding vices. Krishnadevaraya understood that as a king, his aim should be to reward the good and punish the bad. He would need to be sensible while dispensing justice—how well he followed dharma would measure his success. He put these tenets of good governance into practice during his reign of two decades.
*
Read the stories of our country's greatest icons, get your own copy of THE PUFFIN BOOK OF 100 EXTRAORDINARY INDIANS from your nearest bookstore!