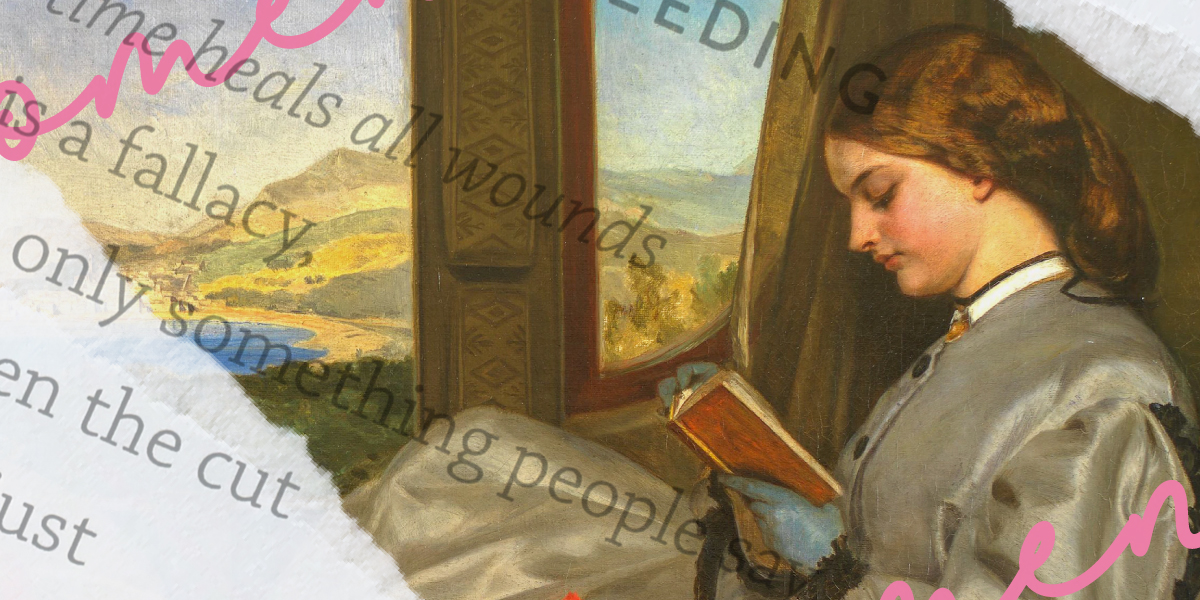 "Women, they have minds, and they have souls, as well as just hearts. And they've got ambition, and they've got talent, as well as just beauty. I'm so sick of people saying that love is all a woman is fit for."
Jo March's words still resonate with women across the globe. This International Women's Day, we're here to help you understand their perspectives better with a handpicked selection of stories written by women!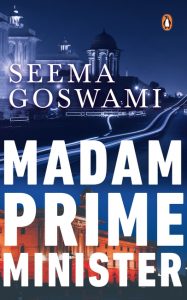 Asha Devi is India's youngest ever Prime Minister. She is twenty-nine years old, charismatic and driven. Elevated to power after the assassination of her father she must prove that she is more than just a dynasty.
As Asha struggles to retain her hold on power, defeat the terrorists, keep her family together, win over coalition partners and tackle the beast of 24×7 news TV, she never loses sight of one objective: She must track down the man who murdered her father.
Written in a cinematic, fast-moving style this book offers an insider's view of how things move at the top echelons of government and gives us a rare peek into the underbelly of the TV news business. It also brings back Asha Devi, the much-admired heroine of Seema Goswami's bestselling Race Course Road.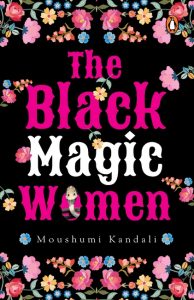 In the recent past, many writers have acquainted readers with the composite culture of Assam. Moushumi Kandali makes a similar attempt in The Black Magic Women, but with a stark difference. She brings her characters out of Assam and places them in the mainstream, capturing their struggle to retain their inherent 'Assameseness' as they try to assimilate into the larger society.
The stories makes one pause, think and debate issues that range from racial discrimination ('The Fireflies Outside of the Frame') to sexual harassment ('The Hyenas and Coach Number One', 'Kalindi, Your Black Waters . . . ') to the existential and ideological dilemma induced by the state's complex sociopolitical scenario ('The Final Leap of the Salmon'). The title story is revealing of how mainstream India perceives Assamese women-as powered with the art of seduction and black magic-as a result of which they face social discrimination that can range from racial slurs to physical abuse.
The writer ventures into a surrealistic mode, using a generous sprinkle of fable, myth and metaphors to deliver a powerful punch. With all the shades of emotion these ten stories from the North-east evoke, the reader cannot remain a passive observer.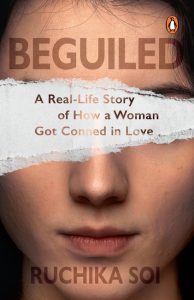 Gitanjali met Randeep Singh Taneja at a farm party in Delhi. He called himself 'Randy'. He flirted with her; she resisted. She was a single mother, a divorcee, and Randy was five years younger. They became friends, went for walks in Lodhi Garden, had coffee in Khan Market, and he asked her hand in marriage. She refused, he beguiled her, they fell in love, and she said yes.
The couple moved to London and this is where the first signs of trouble began. Away from all that was familiar to her, Gitanjali began to notice that Randy was not all that declared to be. Random phone calls from women who claimed to either be his wife or his girlfriend, a child who called him 'Papa', photographs of Randy with other women, multiple cell phones…and for all this he had reasonable explanations that left her with no room for doubt.
Gitanjali thought she knew her husband. That is until she hadn't opened his cell phone and found out about the many lives he was leading across the world.
This book is a dark and gripping story about a marriage gone wrong. It is a cautionary tale of how we may think we know someone when we really don't.
Beguiled is a true story.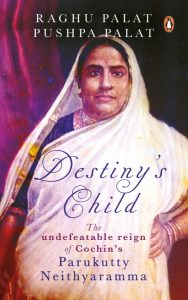 This is an intimate account of the extraordinary life of Parukutty Nethyaramma, who went on to become one of the most powerful rulers of the Kingdom of Cochin.
At the tender age of fourteen, her marriage thrust her into a hostile world. Taking on her detractors, Parukutty stubbornly and fearlessly forged ahead to become a voice none could gainsay. Despite a seventeen-year age gap, she had built a special, unshakable bond with her husband. When he was crowned the sovereign ruler of Cochin, she vowed to support and protect his position throughout her life. Theirs was an enviable partnership of two incredible equals who together went on to break many traditional norms. At a time when women were relegated to the shadows, Parukutty travelled with her husband, participated in important discussions, and even went on to rule as his proxy. She became a force to be reckoned with in her own right.
Narrated by Parukutty's own great-grandson and his wife, Raghu and Pushpa Palat, this deeply personal chronicle paints a vivid picture of a woefully understated icon from the twentieth century.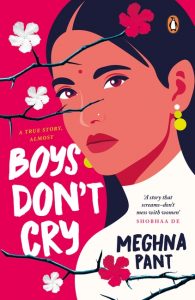 When Maneka Pataudi is arrested as the prime suspect for the murder of her ex-husband, she reveals a chilling tale of marital abuse and neglect.
But is her confession the truth or a lie? Is she telling the story as a victim or a perpetrator? And, is it better for women to kill for love or be killed for it?
Based on a true story (mostly), Boys Don't Cry is a gripping, compelling and courageous novel that takes you behind the closed doors of a modern Indian marriage.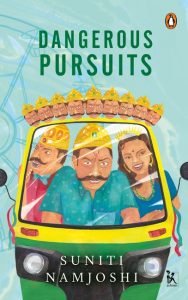 Humankind's unrelenting mistreatment of our planet has finally led to a seemingly futile awareness of our acute shortage of time. What separates us from an oblivion preceded by excruciating pain and strife? The characters of this unique book, inspired by legends from lore and literature alike, pursue paths they believe are best for them and for their world. They are unaware of the flaws that distort their dreams. Divided into three parts, Suniti Namjoshi's Dangerous Pursuits turns righteousness and virtue upon their heads, making for an irreverent and ruminative exploration of the beginning of the end of the world.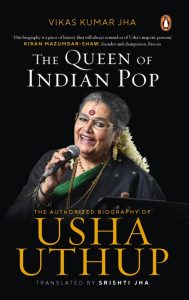 Usha Uthup, India's undisputed icon of pop music, has enthralled an entire generation of listeners with her unforgettable voice and continues to do so. Completing fifty years as a professional singer in 2020 was just another milestone in her fabled career.
In this vivid biography, which was originally written in Hindi, Vikas Kumar Jha captures the entire arc of Uthup's career in music. From her childhood days in Mumbai and her first gigs singing with jazz bands in Chennai's glitzy nightclubs to her meteoric rise as India's musical sensation and her philanthropic work, Jha covers it all and manages to weave a narrative that is colourful, inspiring and bound to keep any reader engrossed till the end.
This pitch-perfect English translation, by Srishti Jha, offers the reader a front-row seat to the life and times of the inimitable Usha Uthup.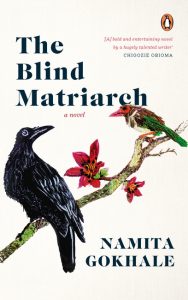 The blind matriarch, Matangi-Ma, lives on the topmost floor of an old house with many stories. From her eyrie, she hovers unseeingly over the lives of her family. Her long-time companion Lali is her emissary to the world. Her three children are by turn overprotective and dismissive of her. Her grandchildren are coming to terms with old secrets and growing pains. Life goes on this way until one day the world comes to a standstill-and they all begin to look inward.
As certainties dissolve, endings lead to new beginnings. Structured with the warp of memory and the weft of conjoined lives, the narrative follows middle India, even as it records the struggles for individual growth, with successive generations trying to break out of the stranglehold of the all-encompassing Indian family.
Ebbing and flowing like the waves of a pandemic, the novel is a clear-eyed chronicle of the tragedies of India's encounter with the Coronavirus, the cynicism and despair that accompanied it, and the resilience and strength of the human spirit.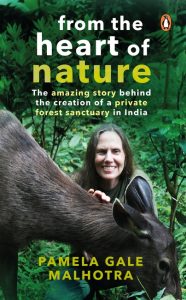 Called 'Noah's Ark' by an Oxford University scientist, SAI Sanctuary is an example of how Nature exists in a delicate balance. You cannot destroy Nature, and you cannot rearrange it without serious consequences to your existence.
Coming from two rich wisdom cultures, one Native American and one Indian, Pamela and Anil Malhotra made it their mission to salvage what they could in Kodagu, Karnataka, where years of illegal logging and poaching had ravaged the land and decimated the wildlife. Today, with the forests and the ecosystem restored, and the wildlife protected, this sanctuary is a treasure trove of a rich variety of indigenous trees and plants, and a refuge for numerous rare and threatened species of animals, some found nowhere else on the planet.
In this deeply fascinating and inspiring personal narrative, Pamela recounts how she connected and communicated with animals and trees at both physical and spiritual levels, and how the only way to save humanity is through understanding and preserving Nature.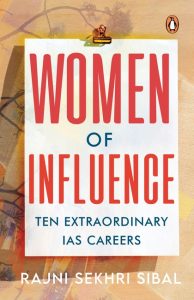 Women of Influence is a compilation of the untold stories of ten women IAS officers who have walked the extra mile and made a difference despite facing major pressures in governance. Having worked in the civil services for thirty-seven years, Rajni Sekhri Sibal has been in a unique position to see things at close quarters, which is why she is able to present narratives that provide an insight into the challenges of being a woman IAS officer, and also highlight episodes where the protagonist displays immense courage and commitment during the most difficult of times.
The book relates accounts of how different protagonists responded to threats of violence post-death in police custody, to illegal mining by a sand mafia and to resistance to the introduction of technology in a government organization. Strategies adopted for making India Polio-free in 2011 and interventions to deal with the scrouge of human trafficking also provide interesting insights in the book. The narratives are inspiring tales of ten strong and efficient women of substance, and their extraordinary careers wherein they made a difference.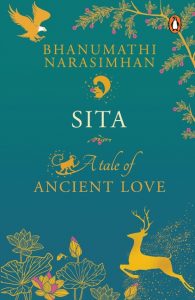 Sita, the beloved princess of Mithila, is one of the most revered women in Indian history; so well known, yet probably the least understood. At every crossroad of her life, she chose acceptance and grace over self-pity. Her life was filled with sacrifice yet wherever she was, there was abundance. It was as if she was carved out of intense longing for Rama, yet she had infinite patience. In every situation, she reflected his light and he reflected her love.
In her, we find someone who is so divine yet so human.
In this poignant narration, Bhanumathi shows us the world through the eyes of Sita. We think what Sita thinks, we feel what she feels, and for these few special moments, we become a part of her. And perhaps, through this perspective, and Sita's immortal story, we will discover the true strength of a woman.
We hope you enjoyed this exclusive list curated to bring out the views and perspectives of women and their diverse voices.
Which book stands out for you?