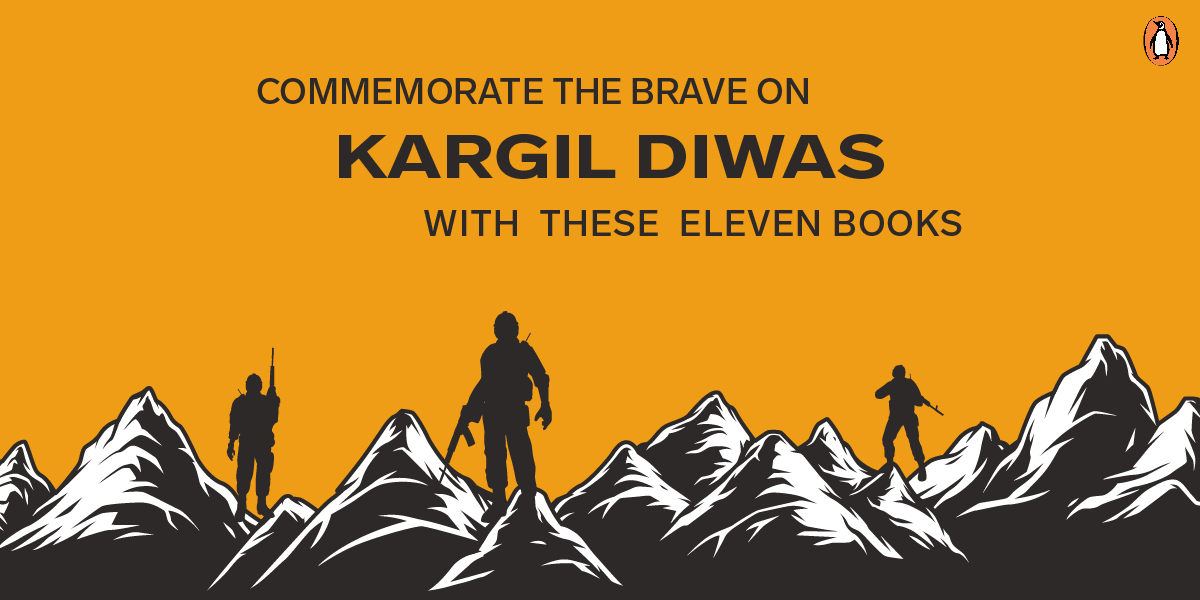 On 26 July every year India remembers its brave heroes of the Kargil war. Today we are bringing to you eleven books that speak of the sacrifices and valour of the Indian Armed Forces.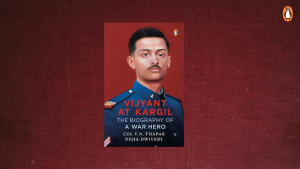 Vijyant at Kargil
Vijyant was twenty-two when he was martyred in the Kargil War, having fought bravely in the crucial battles of Tololing and Knoll. A fourth-generation army officer, he dreamt of serving his country even as a young boy. In this first-ever biography, we learn about his journey to join the Indian Military Academy and the experiences that shaped him into a fine officer. Told by his father and Neha Dwivedi, a martyr's daughter herself, the anecdotes from his family and close friends come alive, and we have a chance to know the exceptional young man that Vijyant was. His inspiring story provides a rare glimpse into the heart of a brave soldier.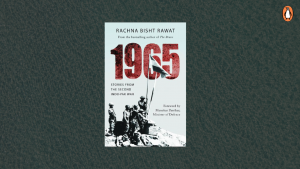 1965: Stories from the Second Indo-Pakistan War
On 1 September 1965, Pakistan invaded the Chamb district in Jammu and Kashmir, triggering a series of tank battles, operations and counter-operations. It was only the bravery and well-executed strategic decisions of the soldiers of the Indian Army that countered the very real threat of losing Kashmir to Pakistan. Recounting the battles fought by five different regiments, the narrative reconstructs the events of the 1965 Indo-Pakistan war, outlining details never revealed before, and remembers its unsung heroes.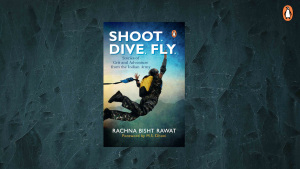 Shoot, Dive, Fly: Stories of Grit and Adventure from the Indian Army
SHOOT, DIVE, FLY aims to introduce teenagers to the armed forces and tell them about the perils-the rigours and the challenges-and perks-the thrill and the adventure-of a career in uniform. Ballroom dancing, flying fighter planes, detonating bombs, skinning and eating snakes in times of dire need, and everything else in between-there's nothing our officers can't do. Read twenty-one nail-biting stories of daring.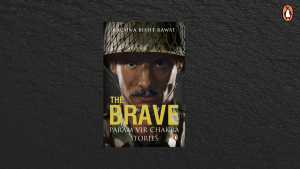 The Brave: Param Vir Chakra Stories
Twenty-one riveting stories about how India's highest military honour was won. Talking to parents, siblings, children and comrades-in-arms to paint the most vivid character-portraits of these men and their conduct in battle and getting unprecedented access to the Indian Army, Rachna Bisht Rawat takes us to the heart of war, chronicling the tales of twenty-one of India's bravest soldiers.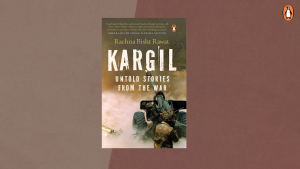 Kargil: Untold Stories from the War
Rachna Bisht Rawat takes you into the treacherous mountains where some of Indian Army's bloodiest battles were fought. Interviewing war survivors and martyrs' families, Rachna Bisht Rawat tells stories of extraordinary human courage, of not just men in uniform but also those who loved them the most. With its gritty stories of incomparable bravery, Kargil is a tribute to the 527 young braves who gave up their lives for us and the many who were ready to do it too.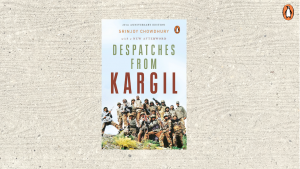 Despatches from Kargil
The Kargil war in the summer of 1999 was a tale of brutality and courage. Here was war in its essence: barren, icy peaks held by a strongly entrenched enemy, and the only way to dislodge the intruders was to climb up in the face of overwhelming fire. By the end of the war many more heroes were added to the list of the nation's brave. Their exploits in this harrowing battle read like the stuff of legend. In Despatches from Kargil, Srinjoy Chowdhury, who covered the war for the Statesman, recounts what it was like for journalists to battle against deadlines, shellfire–and particularly vicious bedbugs–to transmit their reports.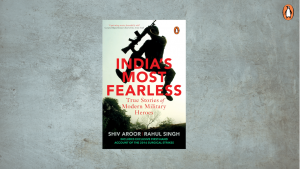 India's Most Fearless: True Stories of Modern Military Heroes
The book covers fourteen true stories of extraordinary courage and fearlessness, providing a glimpse into the kind of heroism our soldiers display in unthinkably hostile conditions and under grave provocation. The Army major who led the legendary September 2016 surgical strikes on terror launch pads across the LoC; a soldier who killed 11 terrorists in 10 days; a Navy officer who sailed into a treacherous port to rescue hundreds from an exploding war; a bleeding Air Force pilot who found himself flying a jet that had become a screaming fireball, the book narrates their own accounts or of those who were with them in their final moments.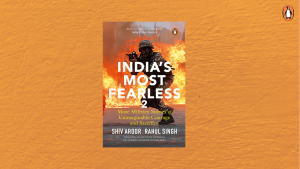 India's Most Fearless 2: Untold Accounts of the Biggest Recent Anti-Terror Operations
First-hand reports of the most riveting anti-terror encounters in the wake of the 2016 surgical strikes, the men who hunted terrorists in a magical Kashmir forest where day turns to night, a pair of young Navy men who gave their all to save their entire submarine crew, the Air Force commando who wouldn't sleep until he had avenged his buddies, the tax babu who found his soul in a terrifying Special Forces assault on Pakistani terrorists, the highly anticipated sequel to India's Most Fearless brings you fourteen more stories of astonishing fearlessness,and gets you closer than ever before to the personal bravery that Indian military men display in the line of duty.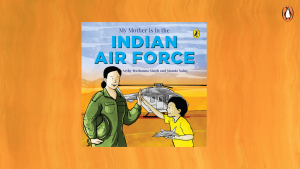 My Mother is in the Indian Air Force
Rohan thinks his mom is a bit like a a superhero-she flies in to save the day, she loops and swoops between the clouds, she even jumps off planes wearing parachutes! But her job demands that she keep moving from place to place, and Rohan doesn't want to move again. Not this time. Can he find a way to stay? Read on to find out about the people in the uniform and their families whose big and small acts sacrifices make the Indian air force formidable!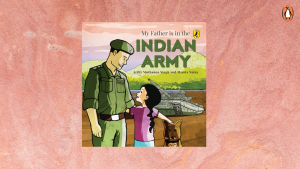 My Father is in the Indian Army
Beena's dad is in the Indian army, which means that when duty calls, he's got to get going at once. Beena knows her dad's job is important, but her birthday is coming up. She really, really wants her dad to be at home to celebrate with her. Will he be able to make it back in time?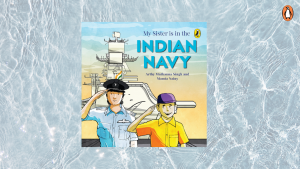 My Sister is in the Indian Navy
Nikky's sister is in the navy. When her ship is in port, she and Nikky get to do lots of fun things together. Nikky would like to spend more time with his sister, and he doesn't want her to leave, but he knows that, eventually, her sailing orders will arrive. Read on to find out about the people and their families whose big and small acts of heroism make the Indian navy exemplary!
**
We salute our soldiers and their indomitable spirit to serve the nation!