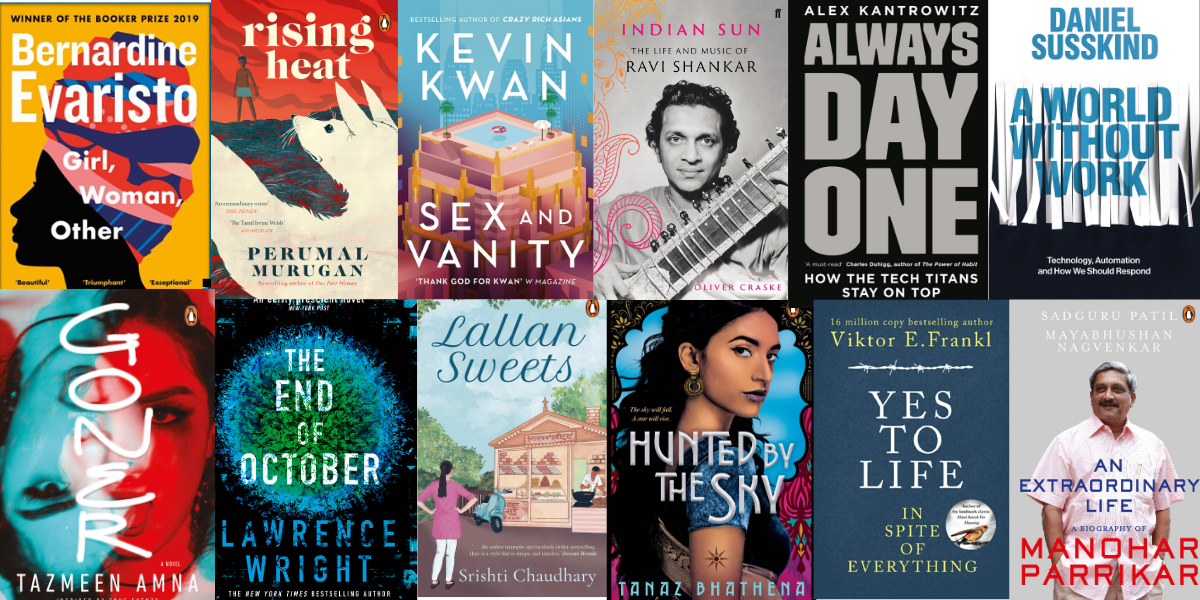 With the monsoon season coming up, there is nothing better than opening your windows and sitting down with a good book and the soothing smell and sound of rain filling your house. Don't have a good book? We can help you with that, all you have to do is check out the bookshelf below!
An Extraordinary Life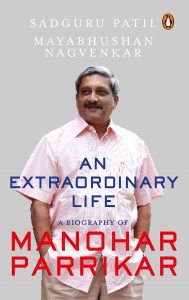 Over the last two decades, the exploits of one man changed the way mainstream India looked at Goa and the political goings-on in the country's smallest state. An Extraordinary Life traces the times of Manohar Parrikar through the informed voices of people in his life. His daily battles are brought to the fore as he encounters love and vices, showcasing his rise in politics from the son of a grocery store owner in a nondescript town, a sanghachalak in Mapusa town, an Opposition MLA and leader, to a chief minister (on multiple occasions) and, finally, to a defense minister.
*
Goner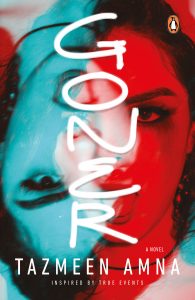 She's a young woman trying to deal with the dark and intoxicating side of life with haunting memories of an abusive ex-boyfriend, a broken family, and obvious mental health issues. Finding herself on a consistent downward spiral, she tries to grapple with her incessant attraction to all things that are bad for her, ultimately culminating in the form of a medical emergency.
With no job, months of expensive therapy, and a mystery man in her life will she be able to recover from her embarrassing wastefulness?
*
Hunted by the Sky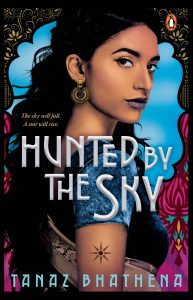 Gul has spent her life running. She has a star-shaped birthmark on her arm, and in the kingdom of Ambar, girls with such birthmarks have been disappearing for years. So when a group of rebel women called the 'Sisters of the Golden Lotus' rescue her, take her in and train her in warrior magic, Gul wants only one thing: revenge.
Cavas lives in the tenements, and he's just about ready to sign his life over to the king's army to save his father who is terminally ill. As the chemistry between the two grows undeniably, he becomes entangled in a mission of vengeance, bringing Gul and Cavas together in a world with secrets deadlier than their own.
*
Rising Heat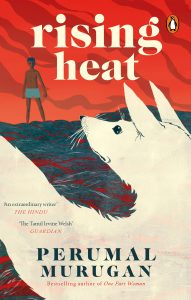 Young Selvan's life is no longer the same. With his family's ancestral land sold to make way for the construction of a housing colony, his childhood has been denuded. In the ensuing years, as the pressures of their situation simmer to a boil, Selvan observes his family undergo dramatic shifts in their fortunes as greed and jealousy threaten to overshadow their lives.
*
Lallan Sweets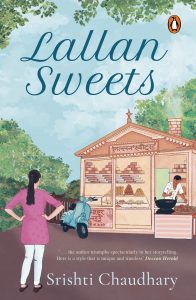 Tara Taneja lives in the small town of Siyaka, running a Maths Centre and working for Lalaji, her grandfather, at the famous Lallan Sweets. The laddoos sold are made using a secret family recipe that contains a magic ingredient known only to Lalaji. Choosing to retire, Lalaji decides that Lallan Sweets will be earned, devising a quest for his three grandchildren. With the help of her long-time crush and neighbor, Nikku, Tara pursues the quest to battle old secrets, family legacies, and unexpected dangers.
Will this journey bring them together or lead to a bittersweet end?
*
Girl, Woman, Other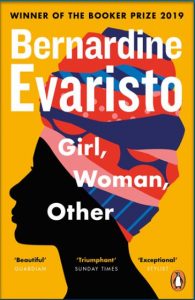 Grace is a Victorian orphan dreaming of the mysterious African father she will never meet.
Winsome is a young Windrush bride, recently arrived from Barbados.
Amma is the fierce queen of her 1980s squatters' palace.
Morgan, who used to be Megan, is blowing up on social media, the newest activist-influencer on the block.
Twelve very different people, mostly black and female, more than a hundred years of change, and one sweeping, vibrant, glorious portrait of contemporary Britain. Bernardine Evaristo presents a gloriously new kind of history for this old country: ever-dynamic, ever-expanding, and utterly irresistible.
*
Sex and Vanity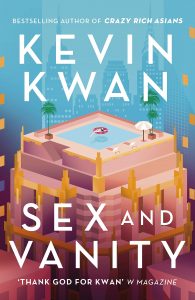 The iconic author of the bestselling phenomenon, Crazy Rich Asians, Kevin Kwan returns with the glittering tale of a young woman who finds herself torn between two men: the fiancé of her family's dreams and the man she is desperately trying to avoid falling in love with. Moving between summer playgrounds of privilege, peppered with decadent food and extravagant fashion, Sex and Vanity is a truly modern love story. Here's a daring homage to A Room with a View, a brilliantly funny comedy of manners set between two cultures.
*
Yes to Life In Spite Everything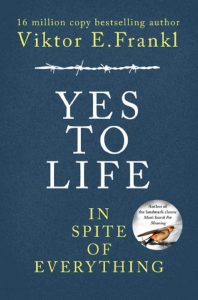 Just months after his liberation from Auschwitz, renowned psychiatrist Viktor E. Frankl delivered a series of talks revealing the foundations of his life-affirming philosophy. The psychologist, who would soon become world-famous, explained his thoughts on meaning, resilience, and his conviction that every crisis contains an opportunity. Despite the unspeakable horrors in the camp, Frankl learned from his fellow inmates that it is always possible to say 'yes to life' – a profound and timeless lesson for us all.
*
Always Day One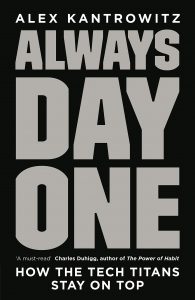 At Amazon, 'Day One' is code for inventing like a startup with little regard for legacy. Day Two is, in Jeff Bezos's own words, 'stasis, followed by irrelevance, followed by an excruciating, painful decline, followed by death.' Through 130 interviews with insiders, from Mark Zuckerberg to hourly workers, top tech journalist Alex Kantrowitz drills down into exactly how each CEO has implemented their own radically innovative culture – and how your business, startup or team can do the same
*
A World Without Work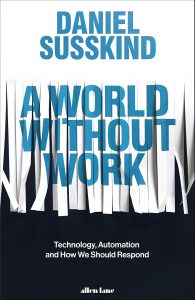 New technologies have always provoked panic about workers being replaced by machines. In the past, such fears have been misplaced, and many economists maintain that they remain so today. In A World Without Work, Daniel Susskind shows why this time really is different. Advances in artificial intelligence mean that all kinds of jobs are increasingly at risk and Susskind argues that machines no longer need to reason like us in order to outperform us.
*
The End of October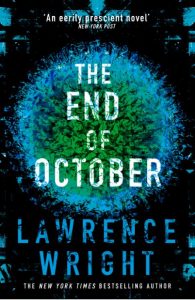 At an internment camp in Indonesia, forty-seven people are pronounced dead with acute hemorrhagic fever. When Henry Parsons–microbiologist, epidemiologist–travels there on behalf of the World Health Organization to investigate, what he finds will soon have staggering repercussions across the globe: an infected man is on his way to join the millions of worshippers in the annual Hajj to Mecca. Now, Henry joins forces with a Saudi prince and doctor in an attempt to quarantine the entire host of pilgrims in the holy city, in this race-against-time thriller that predicted it all.
*
Indian Sun: The Life and Music of Ravi Shankar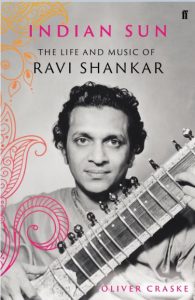 Over eight decades, Ravi Shankar was India's greatest cultural ambassador who took Indian classical music to the world's leading concert halls and festivals, charting the map for those who followed. Indian Sun is the first biography of Ravi Shankar. Benefitting from unprecedented access to family archives, Oliver Craske paints a vivid picture of a captivating, restless workaholic, who lived a passionate and extraordinary life – from his childhood in his brother's dance troupe, through intensive study of the sitar, to his revival of the national music scene; and from the 1950s, a pioneering international career that ultimately made his name synonymous with India.
—