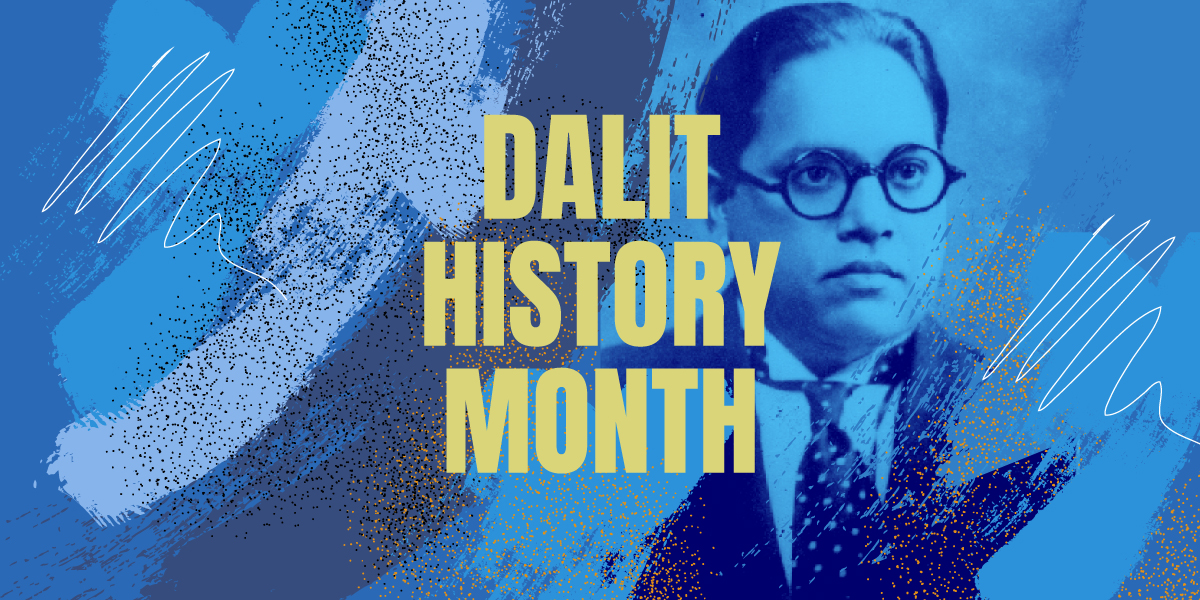 We are celebrating Dalit History Month by recognising and amplifying the Dalit authors that we have had the opportunity of working with and the stories and discourse they have brought to the world of books.  
We believe it is imperative to recognise every voice, especially the lesser-heard ones. To honour them, their past and present, we have curated a list of true narratives, informative accounts and compelling stories for you to read and widen your perspective. 
The Trauma of Caste by Thenmozhi Soundararajan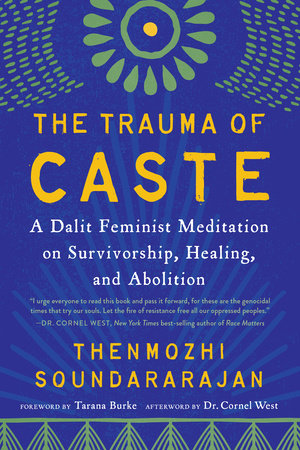 Thenmozhi Soundararajan, a Dalit American activist, issues an appeal to action for readers everywhere, not just in South Asia. By examining caste from a feminist, abolitionist, and Dalit Buddhist perspective—and by laying bare the grief, trauma, rage, and stolen futures enacted by Brahminical social structures on the caste-oppressed—she connects Dalit oppression to struggles for liberation among Black, Indigenous, Latinx femme, and Queer communities.
These Seats Are Reserved by Abhinav Chandrachud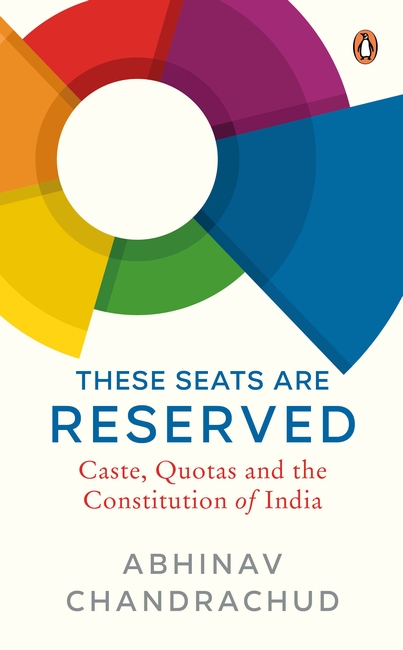 In India, the use of reservations or affirmative action is highly divisive. Many people oppose it because they believe it compromises the concept of "merit" and runs counter to the idea of equality of opportunity, despite the fact that it is legally required and supported by historians, political scientists, and social activists. Abhinav tracks the development of the reservation policy in These Seats Are Reserved.
Water in a Broken Pot by Yogesh Maitreya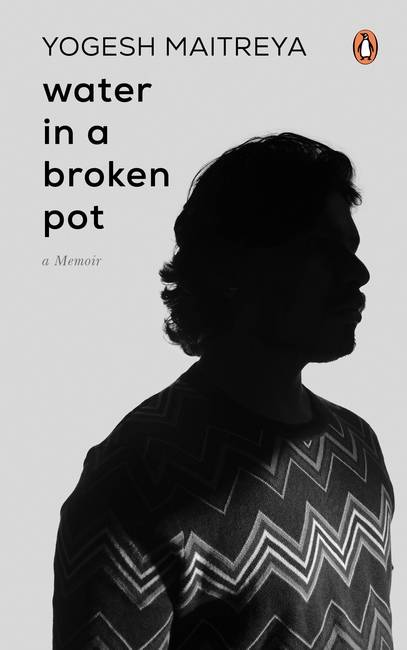 Yogesh Maitreya describes his eventual discovery of the written word, literature, and the Ambedkarite heritage, which helped shape his goals, identity, and the eventual career choice of publishing books after hopping from job to job to make ends meet. This new and radical voice shares his story in the most direct and unfiltered manner possible, as it actually happened, giving us readers the green light to be open and vulnerable when we share our own stories.
Fear and Other Stories by Dalpat Chauhan, Hemang Ashwinkumar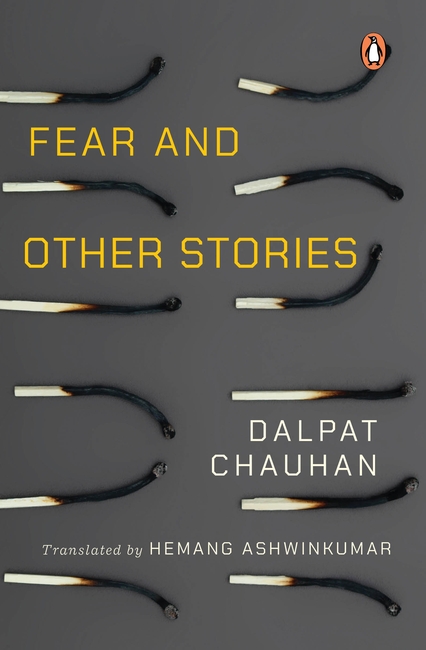 Fear and Other Stories serves as a stark reminder of the perils that Dalit life entails, a life that is plagued by unfathomable violence and fear even in the most innocuous circumstances. Veteran Gujarati author Dalpat Chauhan describes these real-life instances of frustration and rage in this compilation of short stories with startling vividness. His characters examine historical, mythological, and literary legends while highlighting the viewpoints of the marginalised. They also chronicle a long history of defiance.
The Dalit Truth, Edited by K. Raju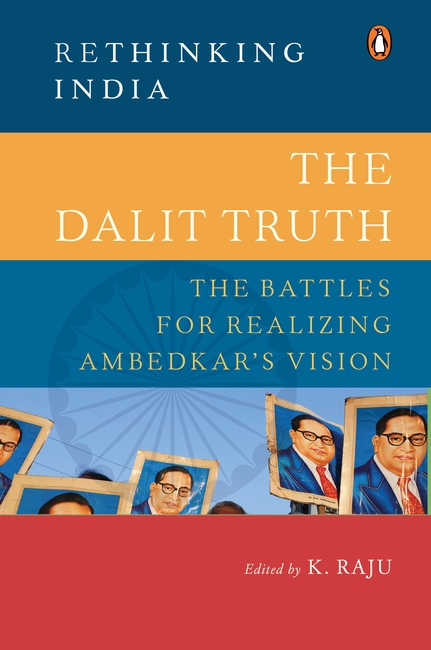 A multitude of Dalit truths and their battles against the lies perpetrated by the caste system are reflected in the pages of this book, pointing towards a future filled with promise and prospects for the coming generations. This eighth volume in the Rethinking India series, published in collaboration with the Samruddha Bharat Foundation, probes the pathway to be followed by the Dalits as articulated by Ambedkar's Constitution. The essays offer deeper insights into social, educational, economic and cultural challenges and opportunities faced by the Dalits, the varied strategies of political parties for their mobilization and the choice to be made by the Dalits for attaining social equality.
Makers of Modern Dalit History by Sudarshan Ramabadran

,

 Guru Prakash Paswan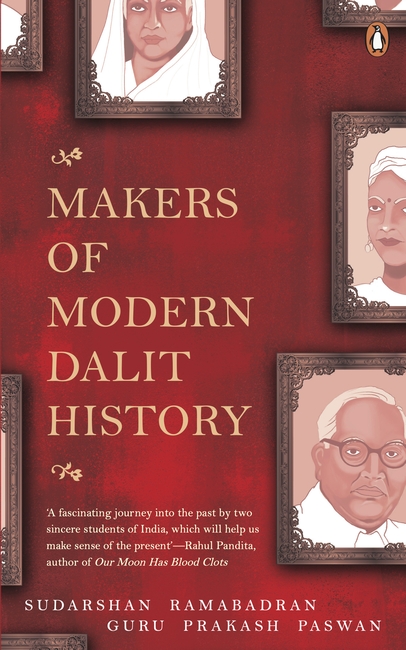 In late-nineteenth-century Kerala, a man flamboyantly rode a villuvandi (bullock cart) along a road. What might sound like a mundane act was, at that time, a defiant form of protest. Riding animal-pulled vehicles was a privilege enjoyed only by the upper castes. This man, hailing from the untouchable Pulaya community, was attacking caste-based discrimination through his act. He was none other than Ayyankali, a social reformer and activist.
Featuring several such inspiring accounts of individuals who tirelessly battled divisive forces all their lives, this book seeks to enhance present-day India's imagination and shape its perception of the Dalit community.
Battles of Our Own by Jagdish Mohanty
Battles of Our Own (Nija Nija Panipatha) by Jagadish Mohanty (1951-2013), was published in 1990. It is set in the coal mining area of western Odisha, where the author worked all his life. The conflict between the coal mine administration and the trade union in an industrial setting gives the novel its plot, characters and atmosphere. The conflict-ridden world of a colliery makes it an exemplar of the 'industrial novel' in Odia and perhaps in Indian literature. The setting of the novel makes it unique, setting it apart from the majority of mainstream Odia novels of the time, with their polite and placid settings and their themes of romance or social success.
Vultures by Dalpat Chauhan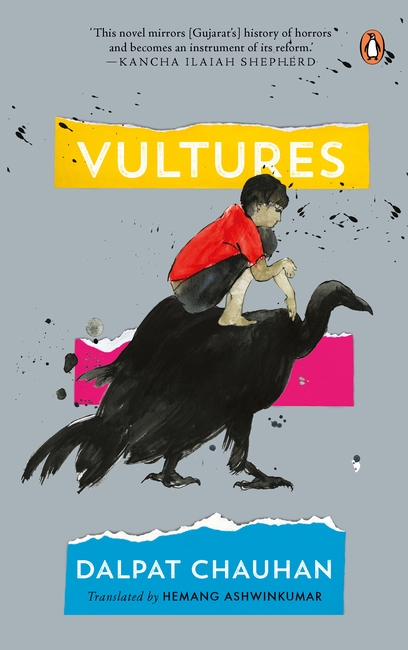 Based on the blood-curdling murder of a Dalit boy by Rajput landlords in Kodaram village in 1964, Vultures portrays a feudal society structured around caste-based relations and social segregation, in which Dalit lives and livelihoods are torn to pieces by upper-caste vultures. The deft use of dialect, graphic descriptions and translator Hemang Ashwinkumar's lucid telling throw sharp focus on the fragmented world of a mofussil village in Gujarat, much of which remains unchanged even today.
Dalit Millionaires by Milind Khandekar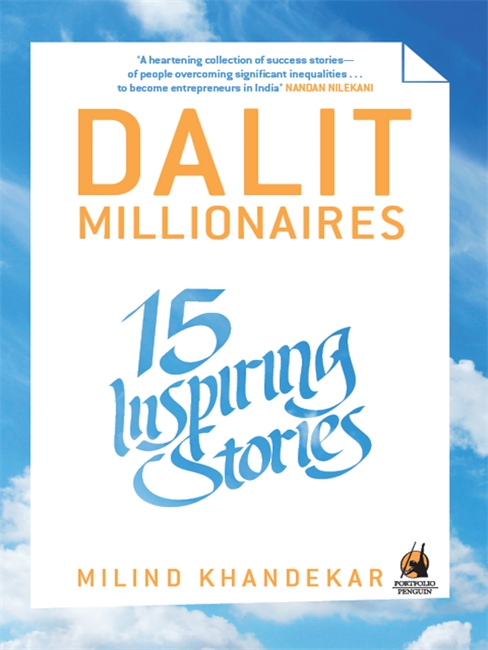 Dalit Millionaires is a collection of profiles of fifteen Dalit entrepreneurs who have braved both societal and business pressures to carve out highly profitable niches for themselves. The book is a vivid chronicle of how the battle has moved from the village well to the marketplace.There are tales describing how the multimillionaire Ashok Khade, at one time, did not have even four annas to replace the nib of a broken pen, how Kalpana Saroj, a child bride, worked her way to becoming a property magnate, and how Sanjay Kshirsagar moved on from a 120-foot tenement and now seems well on his way to becoming the emperor of a firm worth Rs 500 crore.The only common thread through these stories is the spirit that if you can imagine it, you can do it.
A Dalit History by Meena Kandasamy and Gopal Guru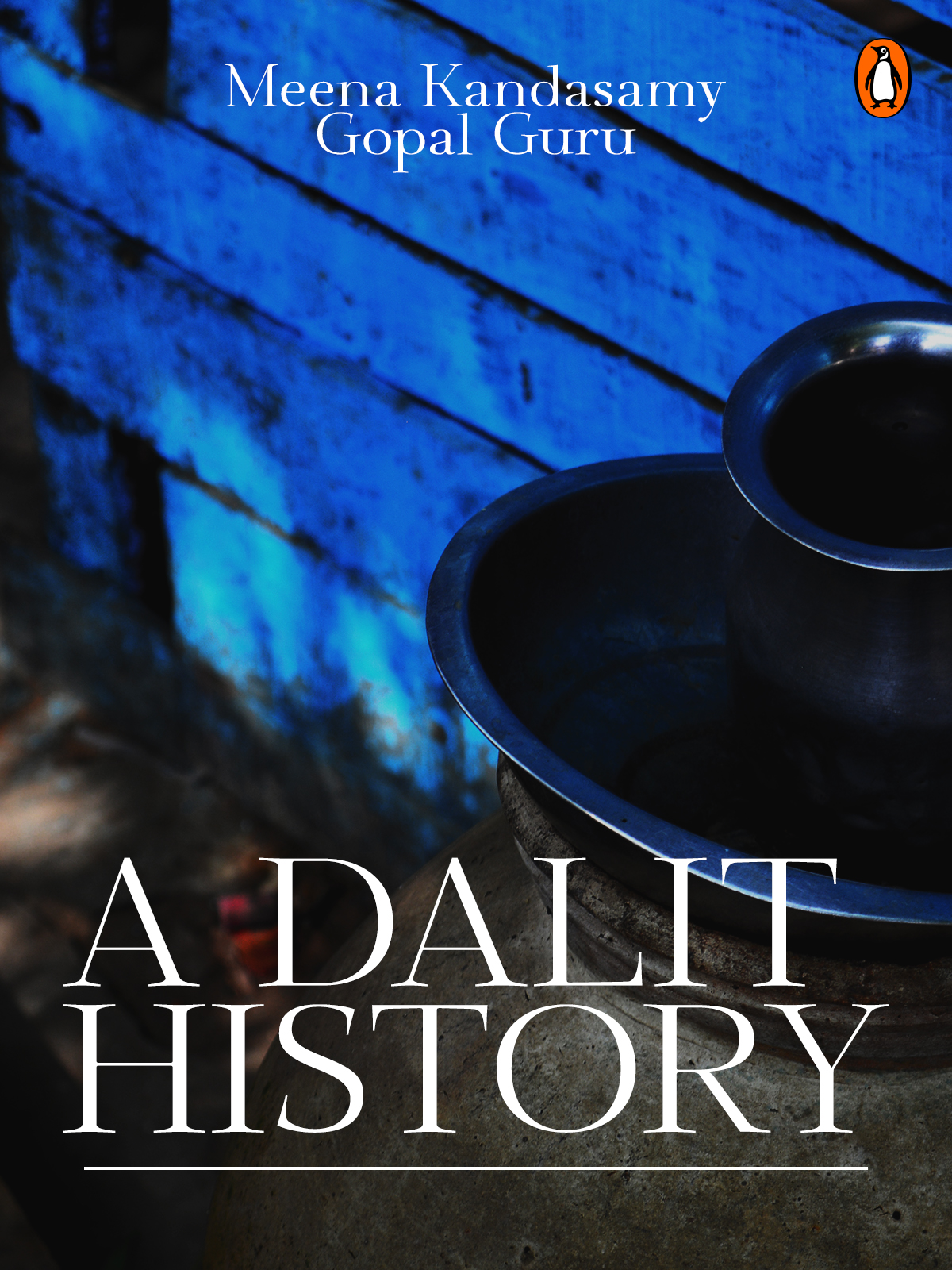 After Rohith Vemula's suicide sparked protests and outrage across the country, questions about discrimination against Dalits and other castes have once again come to the forefront. With its long history of caste-based politics, it remains a sore subject that India still cannot properly address.
Meena Kandasamy in 'He Has Left Us Only His Words' and Gopal Guru in 'For Dalit History Is Not Past But Present' write about why even education in India still functions in the shadow of caste-politics, and how India has never really escaped its past. Read on, to find out more.
Karya by Aravind Mallagati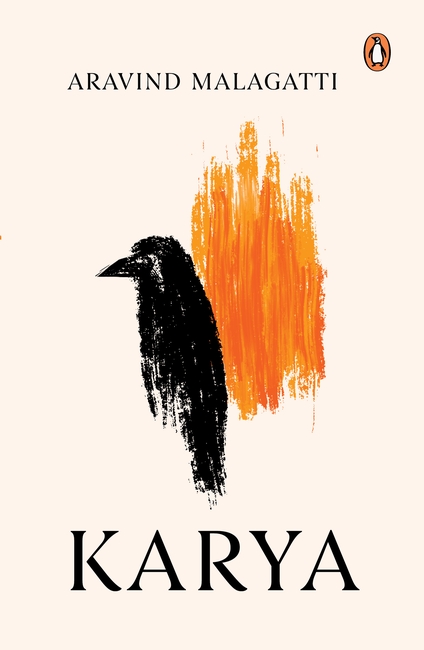 On the third day after the death of Bangaravva, a solemn procession making its way toward the graveyard encounters a strange obstacle. A blast of wind rises up in revolt, the embers flare and the sacred ritual fire falls to the ground. The ceremony is ruined because custom demands that the ritual fire never touch the ground.
What follows is chaos and confusion. Who will bear the blame for things going awry, and how might they be set right? The division between castes and communities comes to the fore as the panchayat struggles to pronounce justice.
Fakira by Anna Bhau Sathe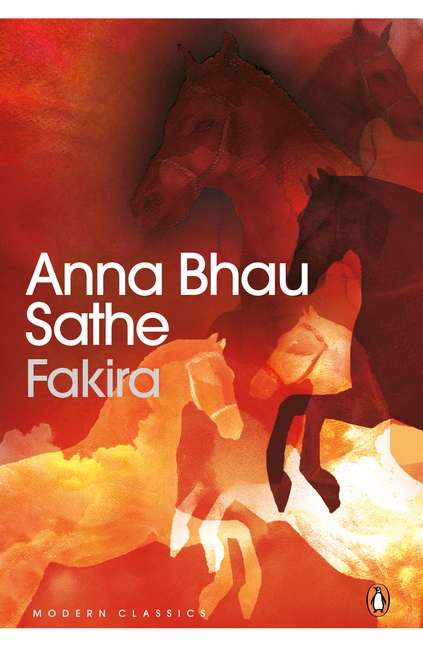 Born into an untouchable community, Anna Bhau Sathe's upbringing and experiences shaped his writings and political activism. Winner of the Maharashtra Government's 'best novel' award, Fakira, among his best-known works, is one of the first prominent Dalit novels in Marathi.
The undaunted and ceaseless battle of the eponymous character, Fakira, for the collective welfare of his community forms the narrative. He revolts against the rural orthodox caste system and the British Raj to save his village from utter starvation, humiliation, and death. His efforts are dramatic and daring, and his methods in violation of the law. When attempts to capture him fail, the British authorities hold the community hostage, stating that unless Fakira surrenders, they will torture his people to death.
The Doctor and the Saint by Arundhati Roy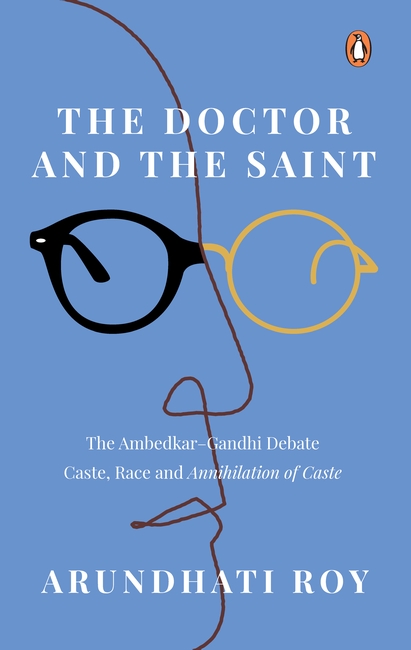 To best understand and address the inequality in India today, Arundhati Roy insists we must examine both the political development and influence of M.K. Gandhi and why B.R. Ambedkar's brilliant challenge to his near-divine status was suppressed by India's elite. In Roy's analysis, we see that Ambedkar's fight for justice was systematically sidelined in favor of policies that reinforced caste, resulting in the current nation of India: independent of British rule, globally powerful, and marked to this day by the caste system.
In The Doctor and the Saint, Roy exposes some uncomfortable, controversial, and even surprising truths about the political thought and career of India's most famous and most revered figure. In doing so she makes the case for why Ambedkar's revolutionary intellectual achievements must be resurrected, not only in India but throughout the world.
Caste Matters by Suraj Yengde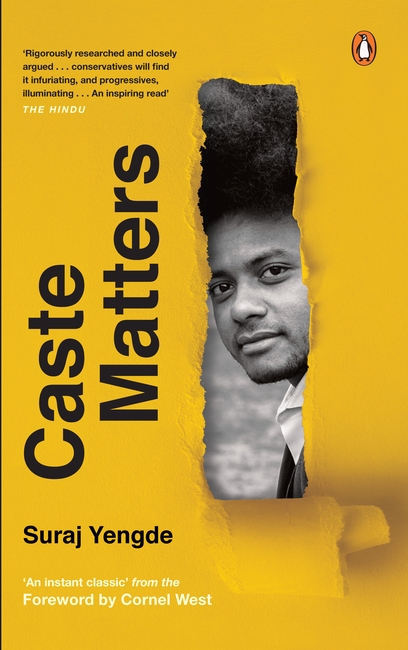 In this explosive book, Suraj Yengde, a first-generation Dalit scholar educated across continents, challenges deep-seated beliefs about caste and unpacks its many layers. He describes his gut-wrenching experiences of growing up in a Dalit basti, the multiple humiliations suffered by Dalits on a daily basis, and their incredible resilience enabled by love and humour. As he brings to light the immovable glass ceiling that exists for Dalits even in politics, bureaucracy and judiciary, Yengde provides an unflinchingly honest account of divisions within the Dalit community itself-from their internal caste divisions to the conduct of elite Dalits and their tokenized forms of modern-day untouchability-all operating under the inescapable influences of Brahminical doctrines.
Broaden your horizons and widen your perspective. Time to add these voices to your bookshelf and experience what it feels like to read and learn and become better versions of your own selves!