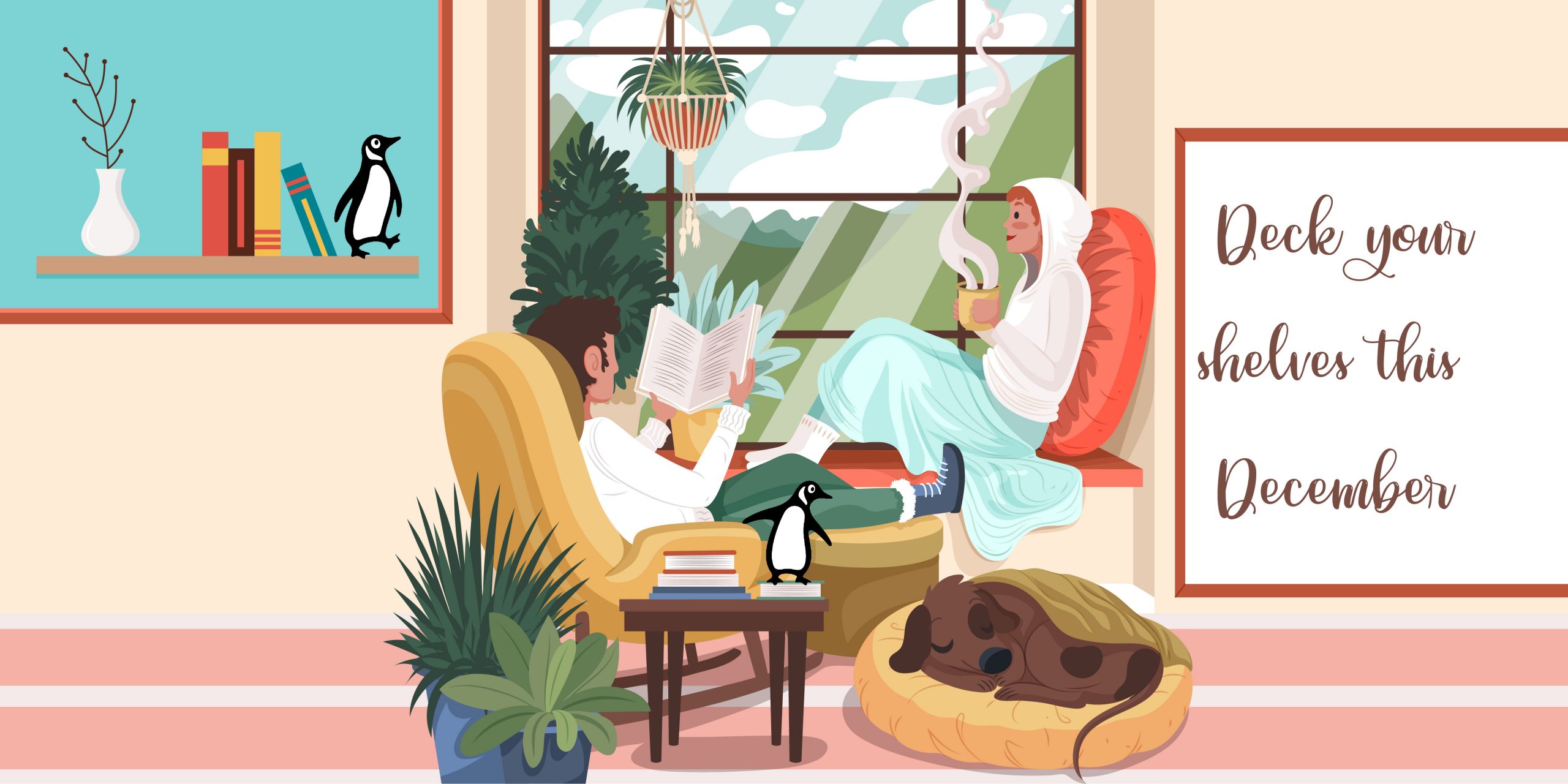 You know it's going to get too cold to step out anyway and what's the point of making plans you'd cancel later? 
Instead, grab some oranges, a cozy mat and head to your balcony in the sun. And we don't think we need to tell you about the companion without which your day would be horribly incomplete…  A nice book, of course!  
Doesn't this seem like the perfect December day? Well, you ought to make these days happen for yourself instead of watching other people enjoy them on Instagram. Feel some of that December beauty by getting one of these beautiful and brilliant books releasing this month!  
December will be cold but these books will make it warmer. So, check out these new releases, curated just for you!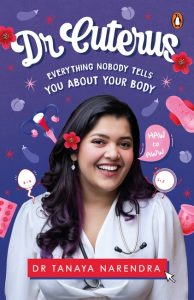 Dr. Cuterus
Tanaya Narendra
No matter what kind of bits you have, the 'private' bits between our legs often leave us with … many feelings and many questions.
Is it big enough? Is it too big? Why is it so dark? And hairy? How are babies made? Why do periods hurt? As John Mayer so beautifully sang, your body is a wonderland, but in the land of the Kama Sutra, we often forget this. Words like vagina, clitoris, penis, scrotum tend to confound and embarrass people. Maybe even you, dear reader?
Even though everyone has a body, nobody wants to talk about it. Especially those 'private' bits. With so much shame and stigma, we have nowhere to go to learn and understand our bodies. This is where this book comes in-a one-stop scientific, funny, and easy to understand guide to everything you've always wondered about what's 'down there'. Or even up there! Whatever your concern, Dr Cuterus has got you covered.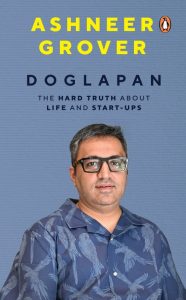 Doglapan
Ashneer Grover
This is the unfettered story of Ashneer Grover-the favourite and misunderstood poster boy of Start-up India.
Raw, gut-wrenching in its honesty and completely from the heart, this is storytelling at its finest. A young boy with a 'refugee' tag growing up in Delhi's Malviya Nagar outpaces his circumstances by becoming a rank-holder at the pinnacle of academic excellence in India-IIT Delhi. He goes on to do an MBA from the hallowed halls of IIM Ahmedabad, builds a career as an investment banker at Kotak Investment Banking and AmEx, and is pivotal in the making of two unicorns-Grofers, as CFO, and BharatPe, as co-founder.
As a judge on the popular TV show Shark Tank India, Ashneer becomes a household name even as his life turns upside down. Controversy, media spotlight, garrulous social media chatter descend, making it difficult to distinguish fact from fiction.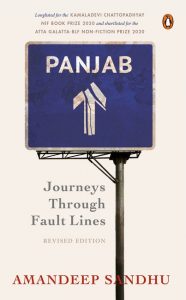 Panjab
Amandeep Sandhu
In 2015, Amandeep Sandhu began an investigation that was meant to resolve the 'hole in his heart', his 'emptiness about matters Panjab'. For three years, he crisscrossed the state and discovered a land that was nothing like the one he had imagined and not like the stories he had heard.
Present-day Panjab prides itself on legends of its military and valorous past even as it struggles with daily horrors. The Green Revolution has wreaked ecological havoc in the state, and a decade and a half of militancy has destabilised its economy and governance. Sikhism-the state's eclectic and syncretic religion- is in crisis, its gatekeepers brooking no dissent and giving little spiritual guidance. And Panjab has yet to recover from the loss of its other half, now in Pakistan.
This revised edition includes a chapter on the 2020-21 farmers' struggle which proved beyond doubt that the old spirit of the land with its undercurrent of resistance to power and hegemony still beats away. The hope that Panjab's unyielding knots can be untied continues to linger.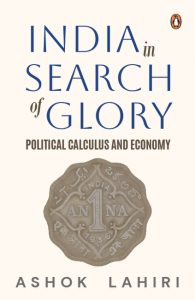 India in Search of Glory
Ashok
India and the Indians have made some progress in 75 years after Independence. The number of literates has gone up. The Indians have become healthier and their life expectancy at birth has gone up. The proportion of people below the poverty line has also halved. But the shine from the story fades when India is compared with that of the East Asian Tigers and China. It looks good but not good enough. India looks far away from the glory it seeks. This issue forms the core subject matter of this book. It tries to argue why India could not achieve more and what all it could have achieved. It paints a picture of its possible future and highlights the areas that need immediate attention.
An Island's Eleven
Nicholas Brookes
From Sathasivam to Sangakkara, Murali to Malinga, Sri Lanka can lay claim to some of the world's most remarkable cricketers – larger-than-life characters who thumbed convention and played the game their own way. More so than anywhere else in the world, Sri Lankan cricket has an identity. This is the land of pint-sized swashbuckling batsman, on-the-fly innovators and contorted, cryptic spinners.
An Island's Eleven tells this story for the first time, focusing on the characters and moments that have shaped the game forever.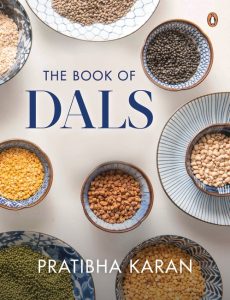 The Book of Dals
Pratibha Karan
Dals have been an essential part of the human diet for centuries and they are an integral part of Indian cuisine. There are many enticing varieties of dals to choose from. Pratibha Karan, in The Book of Dals, takes you on an incredible journey to different regions of the country and shows how locally available spices and herbs, vegetables and fruit impact the food of that region. The variety of dals and dal-based dishes that you can make with these are phenomenal and mind-boggling.
This book is not limited by borders. It includes exotic dal recipes from the neighbouring countries like Nepal and Sri Lanka, and some delicious and wholesome dal-based soups too.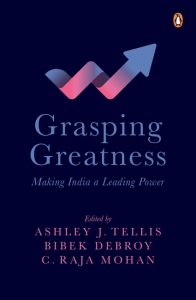 Grasping Greatness
Making India a Leading Power
Since its independence in 1947, India's leaders have sought to grasp the greatness that the country seemed destined for. India's first prime minister, Jawaharlal Nehru, articulated these aspirations early on but, overwhelmed by development challenges, his successors focused largely on domestic concerns rather than on global leadership. The post-1991 era saw India positioned for the first time in many decades as an economic success, suggesting that it was on the cusp of breaking out as a global player. The twenty-odd years following the 1991 reforms were heady for India. Based on the expectation that India was now poised to ascend as a major power, Prime Minister Narendra Modi-less than a year after he first took office in May 2014-expressed his desire that India assume a leading role: completing the transformation from being merely an influential entity into one whose weight and preferences are defining for international politics.
Grasping Greatness explores the various tasks pertaining to this push for eminence in world affairs. Edited by Ashley J. Tellis, Bibek Debroy and C. Raja Mohan, Grasping Greatness is an important contribution to the intellectual debates as India enters into a new era on the world stage.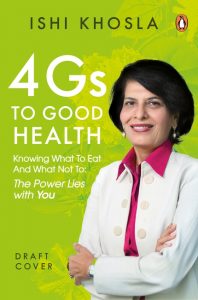 4G Code to Good Health
Ishi Khosla
Do you know that if you just eat the right foods, you can control your appetite and weight, remove cravings, control moods, manage sleep and much more?
Each of us today wants to be healthy and lead a balanced life. The pandemic has also taught us how important it is to have strong immunity. Yet we struggle with what to eat and what not to. Noted dietician and nutritionist Ishi Khosla says that our gut is the control panel of our health. Our forefathers knew it. That is why it is said, 'Jaise ann vaisa mann' or you are what you eat. Ishi takes it a step further when she says, 'We are not only what we eat, but what we digest-and what we DON'T eat!' In this book, she distils decades of experience and knowledge and combines it with the wisdom of the past to provide an insight into the science of the 4 Gs-Gut, Girth, Gluten and Glucose-and their connection with each other, so we can modify our eating habits and lifestyle in a permanent manner. Remember, our bodies are forgiving and capable of healing. It's NEVER too late!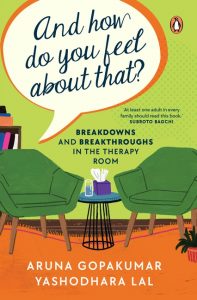 And How Do You Feel About That?
Aruna Gopakumar
,

Yashodhara Lal

Ever wondered what REALLY happens in the therapy room?
For too long, therapy has been seen as taboo in our society and is shrouded in myth–it's only for the weak or 'crazies', it's just blaming your parents, a therapist 'only listens' and so on. In this book, Aruna Gopakumar and Yashodhara Lal bust those myths and show you how therapy actually works.
With decades of combined experience in the field, these two therapists share fascinating stories based on their practice. You'll meet the woman who sends secret messages to her husband during arguments; the towering tattooed man who realizes he can't save his sister; the teenager whose life is revealed in the tale of a lonely bear; the divorced man angry with his ex-wife for starting to date again; the fiery gay young man impatient to change the world; the lady who won't relax until her daughter is perfect; and many more.
Written with authenticity, warmth, simplicity, and lightness, And How Do You Feel About That brings you an understanding of the world of possibilities that opens up when we embark on an inner exploration – in dialogue with another.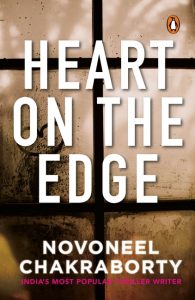 Heart on the Edge
Novoneel Chakraborty
Naishee Kamaraj has a special bond with her younger brother, Shravan. One day when he suddenly goes missing, everyone tells her perhaps he left of his own volition, but Naishee knew her brother better than anyone else. She fears there has been foul play. And her fears come true when she receives a second-hand phone with a video of her brother being held captive. She needs to perform some horrific activities to save her brother. As time ticks by, Naishee knows she will come out a totally different being by the end of it all . . .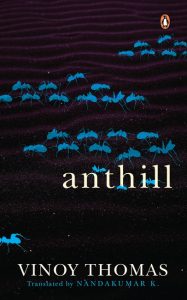 Anthill
Vinoy Thomas
,

 Nandakumar K.

Bounded by dense Kodagu forests on the south and west, and rivers on the north and east, Perumbadi, at the border between Kerala and Karnataka, has hidden itself from the world. Its very isolation has attracted varied settlers from south Kerala over the years. The first settler on this land, Kunji Varkey, was fleeing the opprobrium of getting his own daughter pregnant. Those who followed had similar shameful secrets.

Anthill, the exquisite translation from the Malayalam of the Kerala Sahitya Akademi-winning novel Puttu, is the story of common people who tried to wriggle out of the shackles of family, religion and other restraining institutions, but eventually also struggle to civilize themselves-from their beginnings of a hillbilly existence and life as a promiscuous community.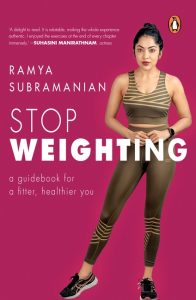 Stop Weighting
Ramya Subramanian
Ramya, the confident superstar and influencer of today, was once a naive and self-conscious teenager, who suffered bullying and body shaming. Just as any other insecure adolescent would, she began a long and tortuous journey to become 'thin'. Ludicrous crash diets, intense workouts at the gym and an all-pervading sense of inferiority afflicted her for nearly a decade.
In the midst of this, Ramya was catapulted into fame at an early age when she got her first break as a television anchor. But with the media attention came all the toxic side-effects of being a celebrity. Until she decided to take back control over her life. Today, Ramya is healthier and happier than she has ever been. In Stop Weighting we find out how she achieved this.
Digging into stories, mistakes and life lessons, the book draws from the highs and lows of Ramya's personal fitness journey with the hope that it will help others to lay the groundwork for their own. She busts the myths around fitness and helps readers establish safe and sustainable methods to become healthier without false promises or crazy diets.
The Sthory of Two Wimmin Named Kalyani and Dakshayani
R. Rajasree
,

 Devika J.

The Sthory of Two Wimmin Kalyani and Dakshayani traces luminous paths of female friendship in the rural worlds of north Malabar, through the lives of two rural women, Kalyani and Dakshayani. Rebelling against the patriarchy in school at the age of six ('Rot in 'ell, yuh sonofabitch', yells Dakshayani at the school master who lifted her skirt to pinch her thigh, and walks out of school, with Kalyani following
in solidarity), the two friends take on life and love. Women have no native place, they learn-but they have each other. Rajashree's cleverly
crafted narrator pauses and plays the scenes of their struggles, pains and laughter, drawing strength from them for her own battle against
the mind-police. The bittersweet longing for one's place of birth, the dialects of Malayalam, animals, spirits-all come alive in Rajashree's
beautifully crafted tale, enabled by Devika's magnificent and careful translation.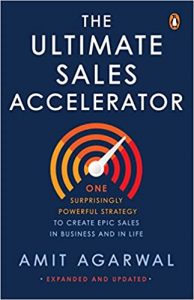 The Ultimate Sales Accelerator
Amit Agarwal
There are 7.7 billion sales owners in the world. Everyone is selling either a product, a service or an idea. The fact that everyone is selling brings its own unique challenges and possibilities.
How can high-growth companies and start-ups win clients amid unprecedented competition?
How can one close large deals virtually?
What is the higher purpose of sales?
Sharing forty-two practical business, consumer and real-life experiences, this book reveals one simple and powerful sales strategy that is the perfect answer to all the above questions. In an engaging manner, Amit provides you with a clear and easy-to-implement blueprint for this strategy.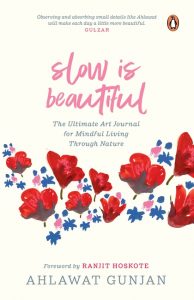 Slow is Beautiful
The Ultimate Art Journal for Mindful Living Through Nature
Ahlawat Gunjan
Slow is Beautiful is an invitation to embark on a journey through mindfulness and cut through the clutter and noise of the world around you. Under the guidance of artist and visual designer Ahlawat Gunjan, you'll learn to see, observe, reflect, and practise using artistic techniques developed through years of training to re-kindle a lost instinct. This beautiful collector's edition prepares you to welcome a new artistic vision into your lives by building a relationship with form, colour, and composition in a uniquely accessible way. Each of the sixty easy-to-use prompts in this book is an essential step highlighted by vibrant ink and watercolour paintings inspired from nature, created and curated by the artist himself to motivate reader to draw, erase, paint, experiment, create and, most importantly, embrace their mistakes.
Such a beautiful bounty of books, which one are you adding to your TBR?