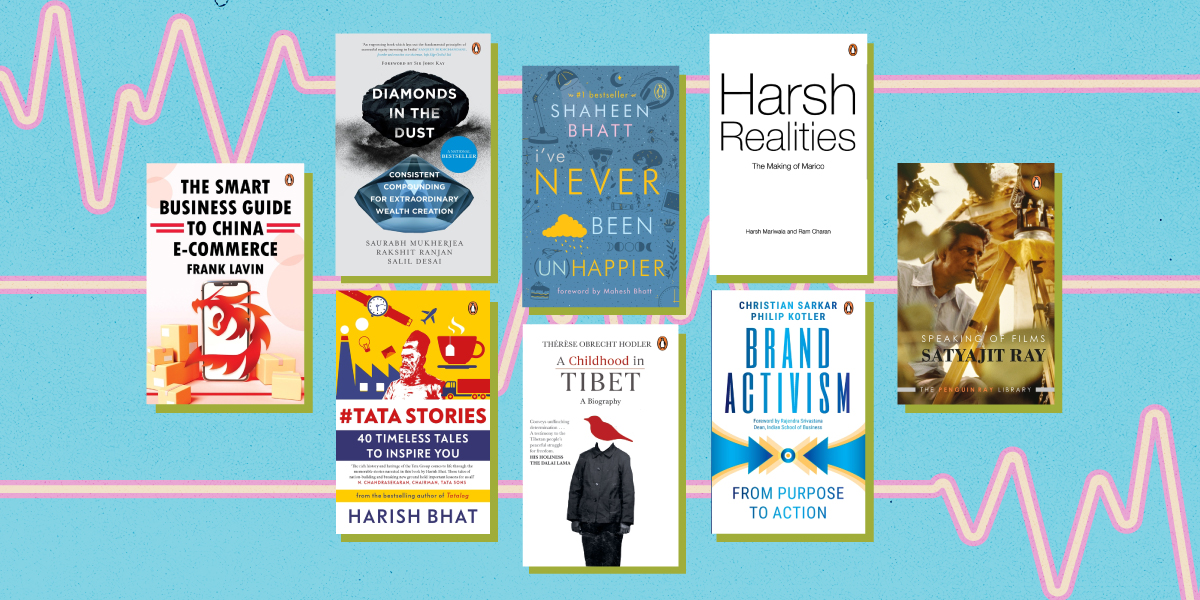 We're all glued to the screen twenty-four hours of the day, no escape. Screens are our work and entertainment, both. What if you let the joy of reading be transferred from your eyes to your ears? Give your pupils some rest and let someone else do the talking.
You can enjoy these wonderful books through an engaging narrator, who reads you a wonderful story at your own pace. Your personal storyteller accompanying you on your walks, livening up your cooking sessions, your shotgun rider, your friend and your lullaby.
Here are some incredible audiobooks from multiple genres and authors for you to choose from: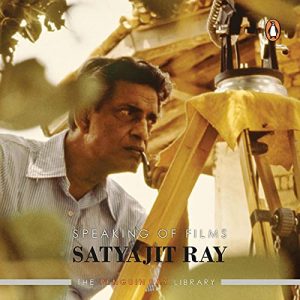 Speaking of Films by Satyajit Ray
Speaking of Films brings together some of Ray's most memorable writings on film and film-making. With the masterly precision and clarity that characterize his films, Ray discusses a wide array of subjects. He also writes about his own experiences, the challenges of working with rank amateurs, and the innovations in the face of technological, financial and logistical constraints. Ray provides fascinating behind-the-scenes glimpses of the people who worked with him. Translated for the first time by Bishay Chalachitra, this collection of essays retains the lucidity and simplicity that is a hallmark of Ray's writing.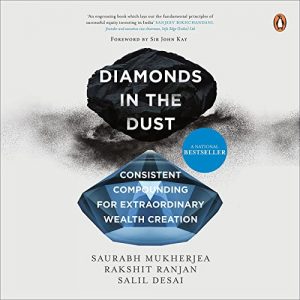 Diamonds in the Dust by Saurabh Mukherjea, Rakshit Ranjan, Salil Desai
Diamonds in the Dust offers Indian savers a simple, yet highly effective, investment technique to identify clean, well-managed Indian companies that have consistently generated outsized returns for investors. Based on in-depth research conducted by the award-winning team at Marcellus Investment Managers, it uses case studies and charts to help readers learn the art and science of investing in the US$3 trillion Indian stock market.
The book also debunks many notions of investing that have emerged from the misguided application of Western investment theories in the Indian context.
I've Never Been Unhappier by Shaheen Bhatt
Unwittingly known as Alia Bhatt's older sister, screenwriter and fame-child Shaheen Bhatt has been a powerhouse of quiet restraint-until recently. In a sweeping act of courage, she now invites you into her head. Shaheen was diagnosed with depression at eighteen, after five years of already living with it. In this emotionally arresting memoir, she reveals both the daily experiences and big picture of one of the most debilitating and critically misinterpreted mental illnesses in the twenty-first century.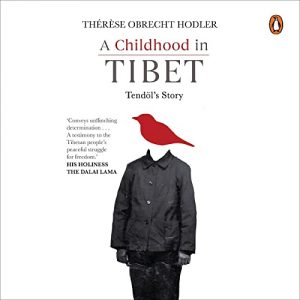 A Childhood in Tibet by Thérèse Obrecht Hodler
Tendöl Namling was born at the time when the Dalai Lama fled from Lhasa. As the daughter of a high government official, she underwent the ordeal of 're-education' with full force. When Tendöl turned 10 her brother was arrested and her mother sentenced to ten years in prison. She was sent to work in road construction for several years. At the age of 20 she was allowed to start an apprenticeship as a motor mechanic. After 22 years under the Chinese rule, she left China in 1982 and landed in Switzerland. It felt as if she had to start her life all over again. She struggled but didn't give up and founded a family and a business while reconciling with her painful past. In Tendöl's words, 'this little book is dedicated to all the Tibetans who continue to rebel against the Chinese occupation'.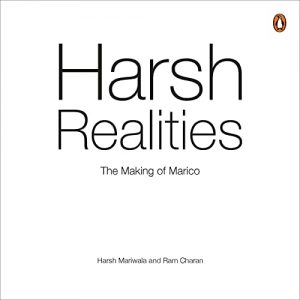 Harsh Realities: The Making of Marco
By Harsh Mariwala
Breaking away from the shackles of family-run Bombay Oils Industries Ltd, Harsh Mariwala founded Marico in 1987. Today, the homegrown Marico is a leading international FMCG giant which recorded an annual turnover of over Rs 8000 crore last year. Their products, like Parachute, Nihar Naturals, Saffola, Set Wet, Livon and Mediker, are market leaders in their categories.
Co-authored by leading management thinker and guru, Ram Charan, this book is a story of grit, gumption and growth, and of the core values of trust, transparency and innovation that lead the company even today.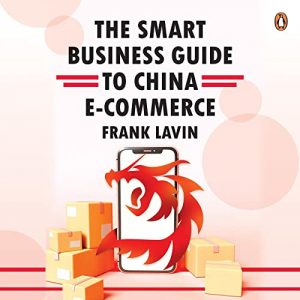 The Smart Business Guide to China E-Commerce
Frank Lavin
This book is a quick and punchy read and useful for consumers, brands, retailers and entrepreneurs, covering critical areas such as the difference between Chinese and American consumers, case studies of succsess and failure in China, main platforms and social media channels, etc. It also helps in studying how to deal with market entry challenges, trademark registration and product approval and how to compete and win in the most challenging and promising retail market in the world.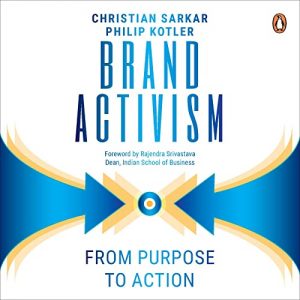 Brand Activism by Philip Kotler and Christian Sarkar
What happens when businesses and their customers don't share the same values? Or, for that matter, when employees of a company don't share the same values as their executives? Welcome to the world of Brand Activism.
Brand Activism consists of business efforts to promote, impede, or direct social, political, economic, and/or environmental reform or stasis with the desire to promote or impede improvements in society. It is driven by a fundamental concern for the biggest and most urgent problems facing society. Brand Activism: From Purpose to Action is about how progressive businesses are taking stands to create a better world.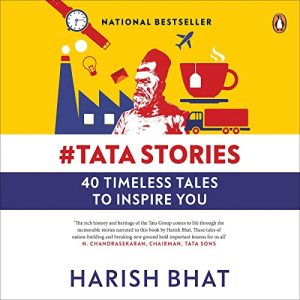 #TataStories by Harish Bhat
#TataStories is a collection of littleknown tales of individuals, events and places from the Tata Group that have shaped the India we live in today.
A diamond twice as large as the famous Kohinoor pledged to survive a financial crisis; a meeting with a 'relatively unknown young monk' who later went on to be known as Swami Vivekananda; the fascinating story of the first-ever Indian team at the Olympics; the making of India's first commercial airline and first indigenous car; how 'OK TATA' made its way to the backs of millions of trucks on Indian highways; a famous race that was both lost and won; and
many more.
A whole bag of genres and stories to choose from! Take your pick, put on your earplugs and boast about finishing a book sooner than you'd think!