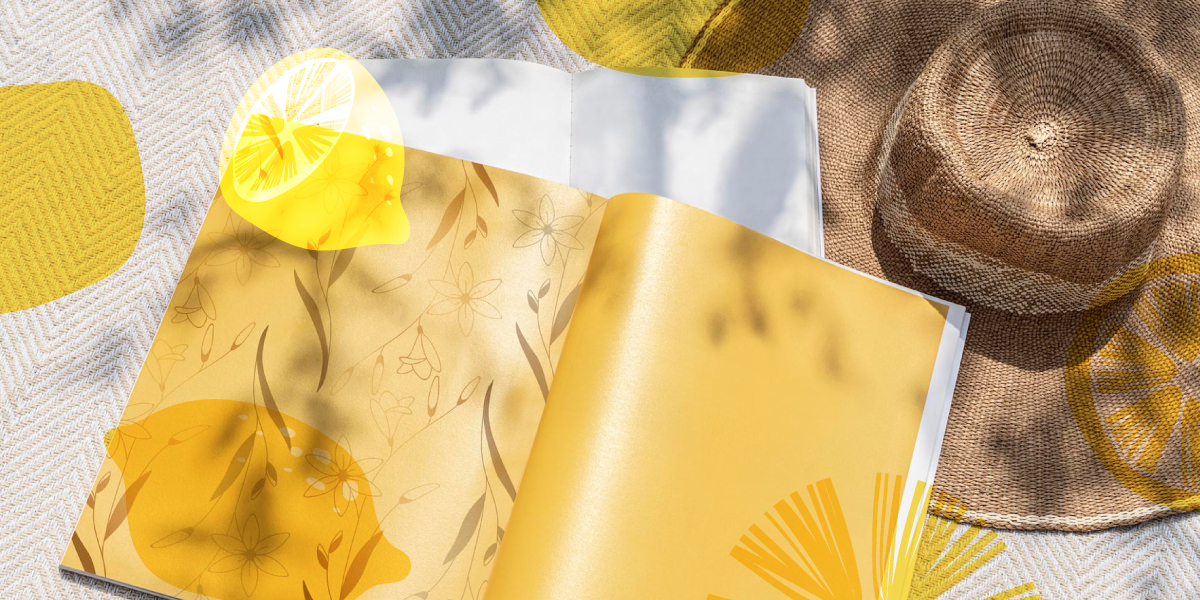 As April arrives with heat, dust and a yearning gaze towards the air-conditioner, it also signals our fresh releases.
Our new books are the very thing you'll need to cool down by the end of the day. Keep a glass of cool lemonade next to you and scroll through the list!
*
Rohzin by Rahman Abbas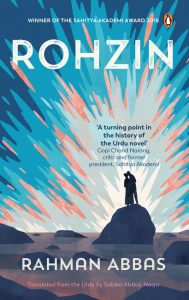 Mumbai was almost submerged on the fatal noon of 26 July 2005, when the merciless downpour and cloudburst had spread utter darkness and horror in the heart of the city. River Mithi was inundated, and the sea was furious. At this hour of torturous gloom, Rohzin begins declaring in the first line that it was the last day in the life of two lovers, Asrar and Hina.
The arc of the novel studies various aspects of human emotions, especially love, longing and sexuality as sublime expressions. The emotions are examined, so is love as well as the absence of it, through a gamut of characters and their interrelated lives: Asrar's relationship with his teacher, Ms Jamila, a prostitute named Shanti and, later, with Hina; Hina's classmate Vidhi's relations with her lover and others; Hina's father Yusuf's love for Aymal; Vanu's indulgence in prostitutes.
Rohzin dwells on the plane of an imagination that takes readers on a unique journey across the city of Mumbai, a highly intriguing character in its own right.
Nireeswaran by V.J. James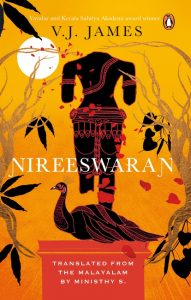 Is it possible for society to exist without religion? Nireeswaran, the most celebrated of Malayalam novelist V.J. James' works, uses incisive humour and satire to question blind faith and give an insight into what true spirituality is.
Three atheists, Antony, Sahir, and Bhaskaran, embark on an elaborate prank to establish that God is nothing but a superstition. They instal a mutilated idol of Nireeswaran, literally anti-god, to show people how hollow their religion is. Their plan starts turning awry when miracles start being attributed to Nireeswaran, a man waking up from coma after twenty-four years, a jobless man ineligible for government employment getting a contract, a prostitute turning into a saint, leading hordes to turn up to worship the fake deity.
Vultures by Dalpat Chauhan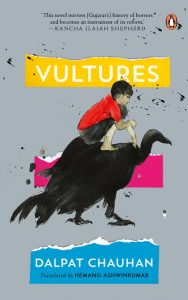 Based on the blood-curdling murder of a Dalit boy by Rajput landlords in Kodaram village in 1964, Vultures portrays a feudal society structured around caste-based relations and social segregation, in which Dalit lives and livelihoods are torn to pieces by upper-caste vultures. The deft use of dialect, graphic descriptions and translator Hemang Ashwinkumar's lucid telling throw sharp focus on the fragmented world of a mofussil village in Gujarat, much of which remains unchanged even today.
Scars of 1947: Real Partition Stories by Rajeev Shukla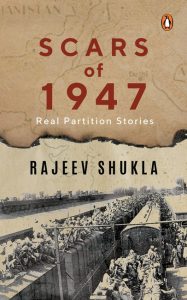 After more than seven decades, the burden of grief for those displaced and affected by the Partition of India in 1947 still bears heavy. The two pieces of land were carved by a mere stroke of ink on the surface of a map, but the resultant wounds ran way deeper, from one generation to the next.
This is the story of India's independence and it cost the nation more than land, resources and lives. People on both sides of the dreaded Radcliffe line that divided India and Pakistan experienced a similar trauma. The riots, bloodbath, fear, cries for help, burning houses and the devastating displacement of millions is forever etched in memories of those who survived this nightmare. Yet, there are also some uplifting instances of the triumph, grit and determination, inspiring tales of love, kindness and the perseverance of the human spirit.
Good Innings: The Extraordinary, Ordinary Life of Lily Tharoor by Shobha Tharoor Srinivasan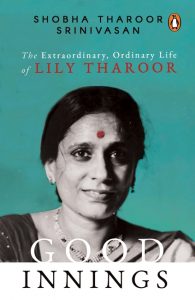 Lily Tharoor was born in a small village in Kerala in the mid-1930s. From this humble beginning, she would live around the world, raise three global citizens, and inspire multiple generations with her drive to learn and achieve. Fiercely independent and ambitious, she pushed her children, including her son Shashi, to always think outside the box.
In Good Innings, Shobha Tharoor Srinivasan tells her mother Lily's 'extraordinary, ordinary' story through a combination of personal reflections, life lessons, and philosophical insights. The result is a collection of teachable vignettes aimed to galvanize a new generation into growth and action. Every chapter starts with an anecdote which will encourage conversations and transformations in the reader's life. Good Innings is an intimate account of the life of a beloved matriarch with a modest background and an iron will-a woman who learned from the school of life and now has lessons to share of her own.
Irrationally Rational by V. Raghunathan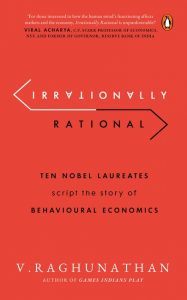 You and your friend each have flights to catch at 8 p.m. and your destination cities are different. You decide to share a cab, but get caught in a rare traffic jam lasting several hours. You end up at the airport around midnight, and surely enough, both of you miss your flights. Now suppose the airline assistant tells you, 'Sorry, your flight left as scheduled at 8 p.m. sharp.' But your friend is told, 'Oh, how very unfortunate. Your flight was almost four hours late and only just departed!' Who feels the greater disappointment? You or your friend?
Neoclassical economics tells us that because both individuals are assumed rational, their regret levels ought to be identical since their economic consequences are identical. Behavioural economists, however, combine psychology with economics, and focus on how real people, with their cognitive biases, actually behave. Irrationally Rational takes you through the journey of such rationality-irrationality arguments, showing why economics shorn of psychology may be incomplete. It is the first book of its kind, collating the works of ten Nobel Laureates largely responsible for the rise of behavioural economics, that makes understanding behavioural economics more fun and accessible.
Phantom Plague: How Tuberculosis Shaped History by Vidya Krishnan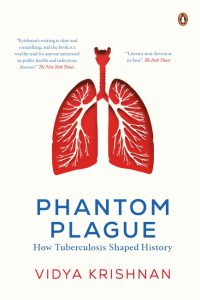 It killed novelist George Orwell, Eleanor Roosevelt, and millions of others-rich and poor. Desmond Tutu, Amitabh Bachchan, and Nelson Mandela survived it, just. For centuries, tuberculosis has ravaged cities and plagued the human body.
In Phantom Plague, Vidya Krishnan, traces the history of tuberculosis from the slums of 19th-century New York to modern Mumbai. In a narrative spanning century, Krishnan shows how superstition and folk-remedies, made way for scientific understanding of TB, such that it was controlled and cured in the West. Krishnan's original reporting paints a granular portrait of the post-antibiotic era as a new, aggressive, drug resistant strain of TB takes over. Phantom Plague is an urgent, riveting and fascinating narrative that deftly exposes the weakest links in our battle against this ancient foe.
Chemical Khichdi: How I Hacked My Mental Health by Aparna Piramal Raje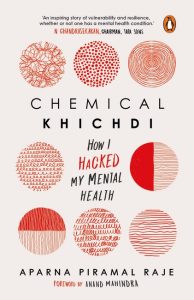 Aparna Piramal Raje's life looks successful. Hailing from a well-known business family, she is married, has two children, is a published author, a popular columnist with a leading daily and was the CEO of a leading furniture company.
However, only a few close friends and family members were aware that she struggled with a serious mental illness, bipolar disorder, for two decades. Also known as manic depression, bipolar disorder is characterized by extreme shifts in moods and energy levels, leading to euphoric highs and damaging lows. Now, Aparna wants to tell the story of how she learnt to come to terms with her condition.
Part memoir, part reportage and part self-help guide, Chemical Khichdi seeks to remove some of the stigma associated with a serious mental illness in an empathetic, accessible and candid way.
The Dalit Truth (Rethinking India) edited by K. Raju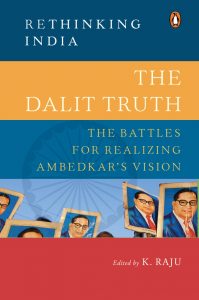 The Dalit Truth contains a symphony of Dalit voices as they call out to the future. A multitude of Dalit truths and their battles against the lies perpetrated by the caste system are reflected in the pages of this book, pointing towards a future filled with promise and prospects for the coming generations.
This eighth volume in the Rethinking India series, published in collaboration with the Samruddha Bharat Foundation, probes the pathway to be followed by the Dalits as articulated by Ambedkar's Constitution. The authors featured in the volume come from various fields and bring narratives of different colours, not just stories of dismay but also of possibilities. The essays offer deeper insights into social, educational, economic and cultural challenges and opportunities faced by the Dalits, the varied strategies of political parties for their mobilization and the choice to be made by the Dalits for attaining social equality.
The Whispering Chinar by Ali Rohila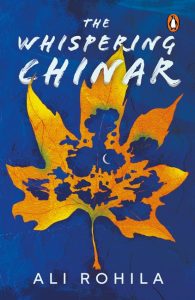 In Charbagh, Khyber-Pakhtunkhwa, a short detour from the Grand Trunk Road that leads towards Afghanistan, stands a chinar tree in the garden of Khan Mohammad Usman Khan. Legend has it that it was planted by a saint known to the grandfather of the Khan, who had told him that the family would prosper till this tree survived. The tree has stood for generations, a silent witness to the many stories of Charbagh, its grounds held sacred until the day a bullet fired by the oldest son of the Khan hit one of its branches.
In this debut collection of interlinked stories, the banker author recounts the stories as seen by the chinar tree. In Charbagh, a village where modernity slowly creeps in, there are tales of unrequited love, of family honour and religious persecution, of patriarchy and breaking its shackles, and of what it means to belong to Charbagh in tumultuous times.
Battles of Our Own by Jagadish Mohanty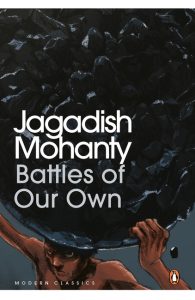 Battles of Our Own (Nija Nija Panipatha) by Jagadish Mohanty (1951-2013), was published in 1990. It is set in the coal mining area of western Odisha, where the author worked all his life. The conflict between the coal mine administration and the trade union in an industrial setting gives the novel its plot, characters and atmosphere. The conflict-ridden world of a colliery makes it an exemplar of the 'industrial novel' in Odia and perhaps in Indian literature. The setting of the novel makes it unique, setting it apart from the majority of mainstream Odia novels of the time, with their polite and placid settings and their themes of romance or social success.
The Penguin Book of Indian Poets: Jeet Thayil Edition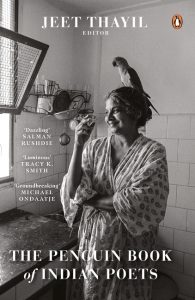 Jeet Thayil has compiled the definitive anthology of Indian poetry in English. This monumental undertaking, two decades in the making, brings together writers from across the world, a wealth of voices–in dialogue, in soliloquy, in rhetoric, and in play–to present an expansive, encompassing idea of what makes an 'Indian' poet. Included are lost, uncollected, or out of print poems by major poets, essays that place entire bodies of work into their precise cultural contexts, and a collection of classic black and white portraits by Madhu Kapparath. These images, taken over a period of thirty years, form an archive of breathtaking historical scope. They offer the viewer unparalleled intimacy and access to the lives of some of India's greatest poets.
Hungry Humans by Karichan Kunju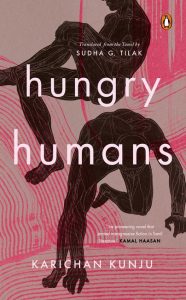 This translation of the groundbreaking Tamil novel Pasitha Manidam, first published in 1978, offers deep insight into the conservative and caste-conscious temple town of Kumbakonam, viewed here with dispassionately cold clarity as a society that utterly fails its own. Sudha G. Tilak deftly builds upon Karichan Kunju's prose to expose this world, raw, real, without frills or artifice. The themes of masculinity, desire and sexuality, caged within caste and repression, all combine to give readers front-row seats to the many acts we put on for and as a community.
The Art of Management by Shiv Shivakumar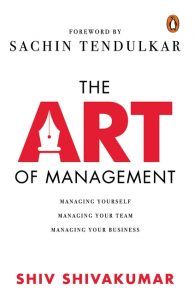 The whole discipline of career management now has three elements to it:
Managing yourself;
Managing your team; and
Managing your business
In this book, Shiv Shivakumar points out that today, unlike in the past, all the three elements are your responsibility. With in-depth interviews with top leaders across the spectrum and an insightful foreword by Sachin Tendulkar, The Art of Management is a must-read.
Made in Future: A Story of Marketing, Media & Content For Our Times by Prashant Kumar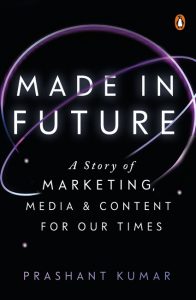 In this new age, marketers, media owners, agencies and content creators tend to struggle with the new realities of marketing. Everything they learnt while they were growing up is being challenged, and seems to be growing irrelevant against the disruptors that they face. Marketing thinking, even in some of the world's largest organizations, is disconnected from their own ground-level executions.
Prashant Kumar, in his groundbreaking new book Made in Future, delves into the principles and applications of marketing strategy in the new age. Rich in research and great case studies, this book is an effort to bridge the two worlds of old school marketing principles and the new consumer and media behaviours.
Superpowers on the Shore by Sejal Mehta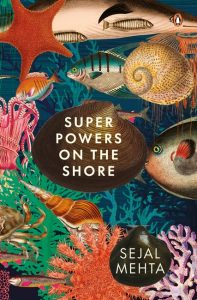 The Indian coastline hosts some magnificent intertidal species: solar-powered slugs, escape artist octopuses, venomous jellies, harpooning conus sea snails, to name just a few. It is as biodiverse as a forest wildlife safari, and twice as secretive. From bioluminescence and advanced sonic capabilities to camouflage and shapeshifting, these cloaked assassins are capable of otherworldly skill. Superpowers on the Shore by Sejal Mehta is a dazzling, assured look at some of the creatures with whom we share our world, our water, our monsoons, our beaches and the sandcastles therein.
Come witness the magic of our intertidal superheroes, their fragile beauty and their iridescent drama. Put on your waterproof shoes, pack a bottle of whimsy, bring your sense of wonder. And prepare to be mesmerized.
Essential Reader: Sarojini Naidu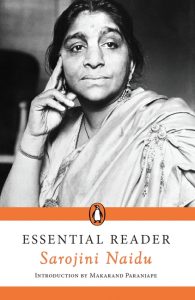 Sarojini Naidu was a prolific writer and speaker, publishing three collections of poetry during her life and delivered many rousing speeches throughout the freedom struggle and after India gained Independence. This book compiles her best-known work, as well as letters she wrote throughout her life to Mahatma Gandhi, Jawaharlal Nehru, Rabindranath Tagore and others, to provide a glimpse into the kind of person she was and the ideas she believed in.
Explaining Life Through Evolution by Prosanta Chakrabarty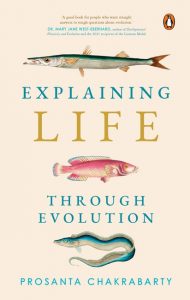 Prosanta encourages us to think of life as being like a book, one that is always in the making. What we see living around us today are just the last few pages. If we look out on to the millions of species that we share this planet with we can trace their histories, and ours, back through nearly four billion years of evolution. We can also think of all the living things around as the young leaves on an ancient and gigantic 'Tree of Life', all of us connected by invisible branches not just to each other, but to our extinct relatives and our evolutionary ancestors.
Evocative, comprehensive and thought-provoking, this is a book which will compel you to reimagine life.
Unstoppable by Manthan Shah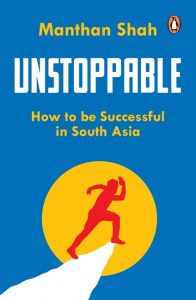 Unstoppable will take you on a journey with the best and the brightest of young Indians who overcame obstacles to achieve extraordinary success and shaped the community around them.
This new-age story of success is made interesting due to the author's narrative, stories of young overachievers in business, sports, music, academia and entertainment, research by renowned experts in the fields of neuroscience, psychology, genealogy, social sciences and leadership, and action plans that will help you define and achieve your full potential.
Pocketful O'Stories 3.0 by Durjoy Datta
ITC Engage, one of India's leading fragrance brands is back with its much-loved bestselling series Pocketful O' Stories 3.0 in collaboration with the bestselling romance novelist Durjoy Datta.
This year's theme, #RomanceUnlocked captures the poignant yearning of lovers during the time of lockdown. Couples invaded the digital space and found new ways to connect and keep their romance alive. Their stories of love and longing inspired the latest edition of this series.
People were invited to submit their microtales about love in the new normal. Almost 35,000 entries were received within a month, making this edition already a huge success.