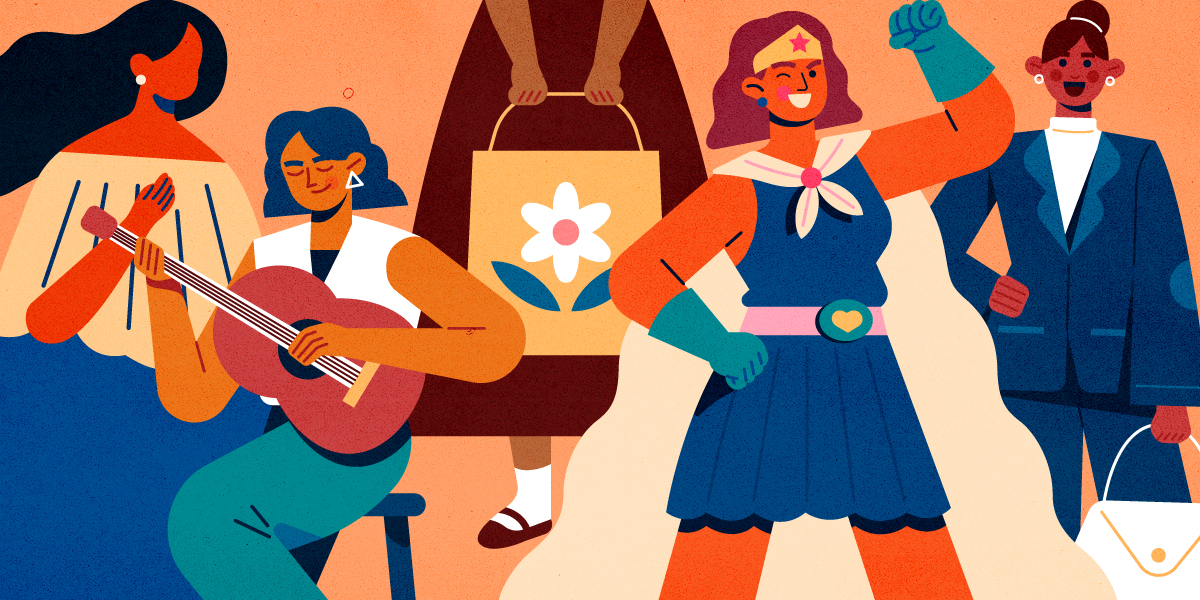 This International Women's Day, we bring to you engaging and inspiring books about feisty, tenacious and extraordinary women! Whether you're looking for picture books for young readers, nonfiction books about real-life pioneers or stories with memorable protagonists—we've got you covered.
Browse through these beautiful books and make your little one's mind, heart and library more inclusive, fun and full of strength!
A Birthday Present for Aaji
Young Jyoti goes on a quest and meets with her neighbours to find the best birthday present for her Aaji — a woman who works many jobs including selling masala powder and fish, being a caretaker of a houseboat, a scuba-diving expert, a pretend ghost at Sindhudurg Fort. Wondering where her search leads her?
Ages: 5+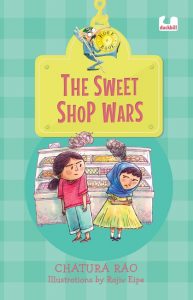 The Sweet Shop Wars
Firoza is on a mission to help her Daadu's sweet shop beat their new rivals on the block. But when the girl from Best Sweets shop helps her out, Firoza learns a valuable lesson on friendship. Part of the Hook books, this book is a lovely lesson on tolerance and kindness towards everyone.
Ages: 5+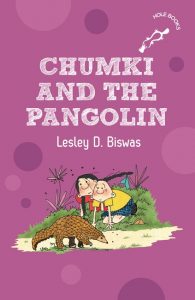 Chumki and the Pangolin
The dangerous virus has forced everyone into lockdown including Chumki and her brother. Yet, when a poacher threatens her newly befriended pangolin, Chumki goes out of her way to save it from harm! Read the story to know about this daring girl who defies all odds to protect the ones she cares about.
Ages: 5+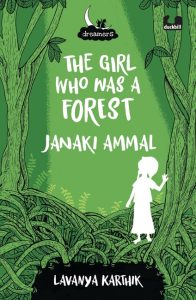 The Girl who was a Forest
An illustrated biography of Janaki Ammal who was an Anglo-Indian botanist known for her plant breeding techniques including her work on sugarcanes. Set in her ancestral home in Kerala, this is the story of young Janaki who learns a valuable lesson from a mangrove's seed. A story of resilience, read the Dreamer Series to meet the fierce women who were once overshadowed by history.
Ages: 7+
My Grandmother's Masterpiece
In a world where we are conditioned to attach stereotypical roles to our elders, Nimi is taught how to break free of them. While the story begins with her questioning her grandmother's role in her life she accepts, acknowledges and supports the artist in her, helping her grandmother blossom. Subtly changing the gender dynamics this story is a must read for all ages.
Ages: 7+
That Year at Manikoil
This is the story of Raji and her sisters who with their mother move back to their ancestral home in Manikoil after their brother joins the British Indian army during the Japanese Army's invasion of Burma in 1943. Part of the Songs of Freedom series that looks into children's lives during India's struggle for independence, find out how Raji and her sisters acclimatise themselves to a life amidst the slow rumblings seeking India's independence from Britain.
Ages: 10+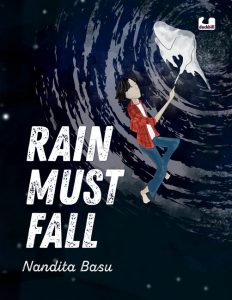 Rain Must Fall
A graphic novel about a young Rumi who befriends a friendly ghost and embark on a quest to find their identity. A tender book that looks into gender norms that shape a young person's pursuit for identity and self-acceptance.
Ages: 12+
The Worlds Within You
Ami Shekhar is taking a break from college to be home and regroup. Her supportive sister Sam understands what Ami is going through and orchestrates a creative writing teaching assignment at her school. Will the workshop help both the sisters overcome their grief and find their balance? Read this young adult novel by debut writer Shreya Ramachandran who sensitively addresses lived mental health experiences and the support system required to accept and heal.
Ages: 12+