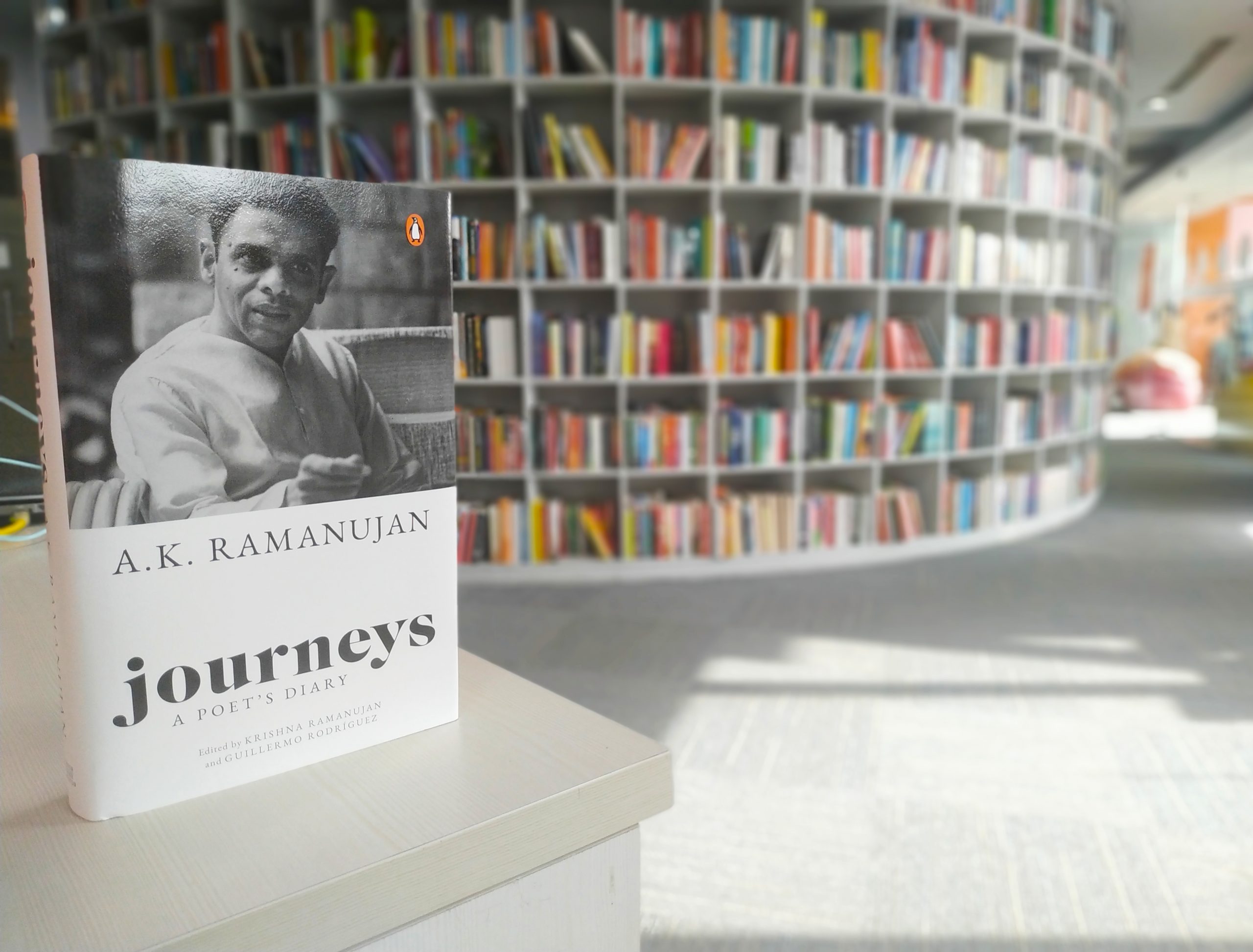 Journeys offers a glimpse into the life of A.K. Ramanujan (1929-1993), one of India's finest poets, translators, folklorists, essayists and scholars of the twentieth century, is a stalwart in India's literary history. His translations of ancient Tamil and medieval Kannada poetry, as well as of UR Ananthamurthy's novel Samskara, are considered as classics in Indian literature. A pioneering modernist poet, during his lifetime he produced four poetry collections in English, and he had also intended to publish the journals he had kept throughout the decades.
Edited by Krishna Ramanujan and Guillermo Rodríguez, Journeys offers access to Ramanujan's personal diaries and journals, providing a window into his creative process. It will include literary entries from his travels, his thoughts on writing, poetry drafts, and dreams. His diaries and journals served as fertile ground where he planted the seeds for much of his published work.
Here are some interesting details about Ramanujan's life!
---
He could hold forth on a number of subjects with insight and scintillating wit: proverbs, riddles, conjuring tricks, mathematical puzzles, folktales.
 ∼
 He received a Fulbright to study linguistics in the US, and during this time he flowered as a poet and thinker in the free academic atmosphere of the American University.
  ∼
AKR had gained a local reputation as a brilliant lecturer; students had travelled from distant towns to attend his classes.
  ∼
In 1958, fed up with teaching, Ramanujan enrolled in a linguistics programme at Deccan College in Pune, while his longtime desire to travel abroad only grew
  ∼
A.K. Ramanujan (b. Mysore, 1929) was at the peak of his career when he passed away in 1993 at the age of sixty-four.
  ∼
A.K. Ramanujan had kept diaries and journals from the time he was a teenager in Mysore, and these were often intermingled with poetry lines and drafts.
  ∼
In the 1960s he begins his successful career as a Dravidian scholar at the University of Chicago – interacting with America's intellectual elite.
 ∼
A.K. Ramanujan's earliest known diary entry, 'A Poem is Born', was written in September 1949, at age twenty, in his home town, Mysore.
---
Know more such interesting facts about Ramanujan's life in Journeys