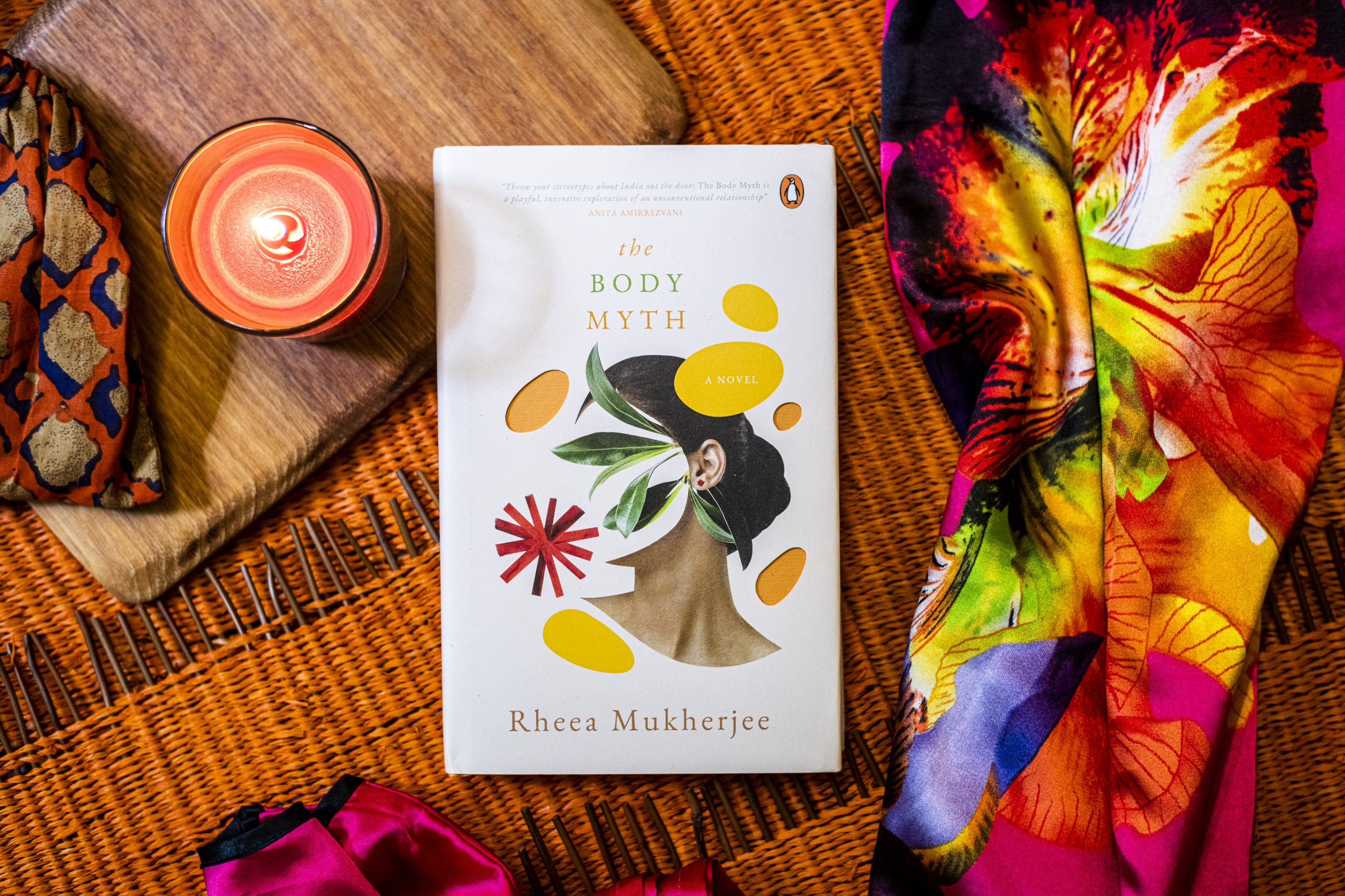 Rhea Mukherjee's debut novel, The Body Myth features Mira, a teacher living in the heart of Suryam, the only place in the world the fickle Rasagura fruit grows. Mira lives alone, and with only the French existentialists as companions, until the day she witnesses a beautiful woman having a seizure in the park. Mira runs to help her but is cautious, for she could have sworn the woman looked around to see if anyone was watching right before the seizure began.
Mira is quickly drawn into the lives of this mysterious woman Sara, who suffers a myriad of unexplained illnesses, and her kind, intensely supportive husband Rahil, striking up intimate, volatile and fragile friendships with each of them that quickly become something more.
Through Mira's observant, deeply introspective viewpoint, Rhea Mukherjee evokes the lives of three extraordinary characters in an ordinary Indian city, exploring but never fully revealing, their desires, motives and beliefs.
Here's a look at the main protagonists from the story!
Mira
Mira, a young teacher, at a progressive international school, turned from her corporate job after a near-breakdown following the death of her young husband, Ketan. She is perceptive, contemplative and introspective, and views her experiences through the prism of the existentialist philosophers. A fraught childhood with a once-loving but depressive mother has made her too aware of the frailties of the mind.  After a strange chance encounter with the mysterious and magnetic couple, Sara and Rahil, she is drawn into a complex relationship with each and both, that leaves her simultaneously vulnerable and fulfilled. Mira's focus shifts from the mind to learning more about the body-her own and theirs' and its frailties, strengths and its significance.
"You might think it was teaching that saved me from the blunt darkness that comes with the loss of a spouse. It was not, I almost committed suicide true, but it was Camus, Sartre, Foucault and De Beauvoir who led me back to life. These philosophers who embraced the absurd made my pain feel silly."
∼
Sara
Sara is the mysterious centre of the story, and the obsession for the other two characters. Sickly, suffering, and yet incomparably attractive, her magnetism is as palpable to us as it is to Mira. Seen from Mira's initial viewpoint she seems almost ethereally beautiful, a beauty enhanced by her suffering. Sara, the daughter of two devoted parents and wife of a devoted husband has been suffering for years with unexplained seizures, headaches, physical aches, mouth sores, fatigue and anemia, among other symptoms—symptoms that she pays close attention to. Yet, she retains her beauty, her perfection in everything including housekeeping and her fascination with Sufi philosophy. Even as the complex pieces of Sara's issues take on a more discernible pattern, she remains an enigma to the end with her reflections on Sufi mysticism, on the collective soul, and her extended philosophies on the mind-body equation. Is she 'fake' in the most outright sense of the word or are illnesses of the mind as physically debilitating as those of the body?
"Our bodies are like the world, Mira. Beautiful, hysterical, hypocritical, mysterious, poor, and temporary. Mine just happens to be all of those at once."
∼
Rahil
Rahil appears the perfect husband, a painstaking caretaker to his wife, almost far too understanding of his wife's frailties, moods and mysticism. Or is there a dark side to his too, too complacent acceptance of his wife's illnesses. Does he simply not think too much or is there a sinister aspect to a man who needs dependence to such an extent? However even as he enters into a sexual relationship with Mira, he prioritises Sara above all. Even as the individual relationships between Mira, Sara and him become a ménage a trois, Sara's needs, and concerns come above everything else. He alternates between a sexual relationship with Mira and an uncomfortable jealousy of her emotional connect with Sara. Does he draw a certain satisfaction from having his wife so dependent on him, or is he simply guilty of indulging her complacently, finding it easier to satisfy her whims than navigate the complexities of her mind?
"Almost as if Rahil was a caretaker, a watchman, to the relationship between Sara and I. But one thing was clear, Rahil's primary responsibility and priority was Sara."
---
Read Rheeas Mukherjee's The Body Myth to know how Mira, Rahil and Sara's lives intertwine in this complicated love story!