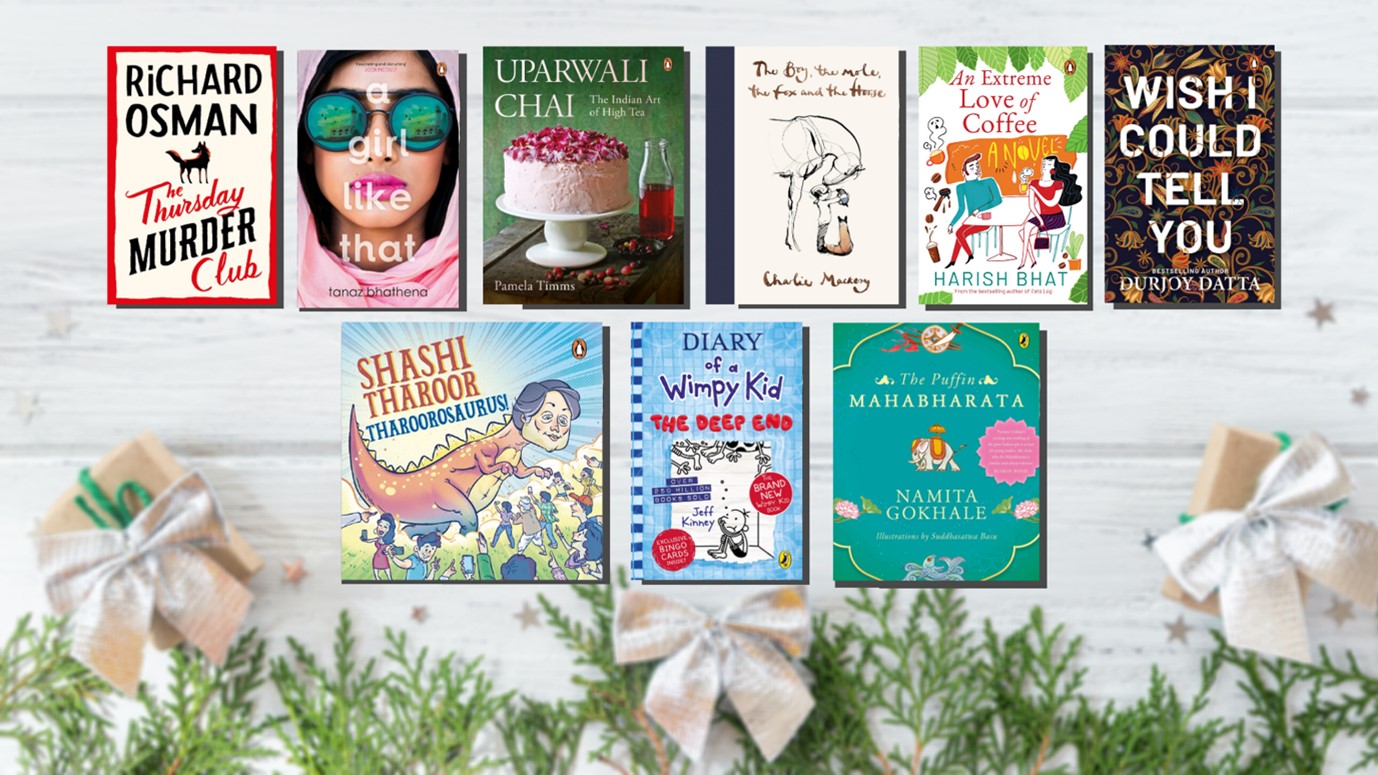 It's the most wonderful time of the year and we bet you're looking forward to the festivities! Spread the joy with some of our handpicked selection of books to choose from. Here is a list of books from Penguin and Puffin, perfect for your little one, yourself, or as a gift for friends and family!
The Thursday Murder Club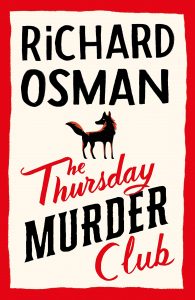 In a peaceful retirement village, four unlikely friends meet up once a week to investigate unsolved murders. But when a brutal killing takes place on their very doorstep, the Thursday Murder Club find themselves in the middle of their first live case.
Can our unorthodox but brilliant gang catch the killer before it's too late?
The Boy, The Mole, The Fox and The Horse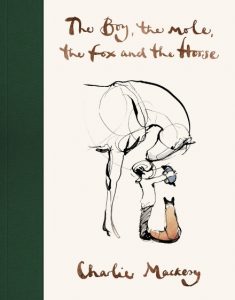 Enter the world of Charlie's four unlikely friends, discover their story and their most important life lessons. The conversations of the boy, the mole, the fox and the horse have been shared thousands of times online, recreated in school art classes, hung on hospital walls and turned into tattoos.
Uparwali Chai: The Indian Art of High Tea
From Saffron and Chocolate Macarons to Apricot and Jaggery Upside Down Cake to a Rooh Afza Layer Cake, Uparwali Chai is an original mix of classic and contemporary desserts and savouries, reinvented and infused throughout with an utterly Indian flavour. A beautifully curated set of recipes full of nostalgic flavours and stories, this is a book every home cook will be referring to for generations to come.
An Extreme Love of Coffee
When they drink a cup of 'magic' coffee, Rahul and Neha are entrusted with a quest that promises to lead to great treasure. As they race from the plantations of Coorg to Japanese graveyards, they are trailed by the Yamamoto brothers-bearing grudges and carrying swords.
But will they manage to evade their Japanese assailants and find the treasure they first set out for?
Wish I Could Tell You
A disillusioned and heartbroken Anusha finds herself in the small world of WeDonate.com. Struggling to cope with her feelings and the job of raising money for charity, she reluctantly searches for a worthwhile cause to support. For Ananth, who has been on the opposite side, no life is less worthy, no cause too small to support.
They can't escape each other. In this world of complicated relationships, should love be such a difficult ride?
Diary of a Wimpy Kid: The Deep End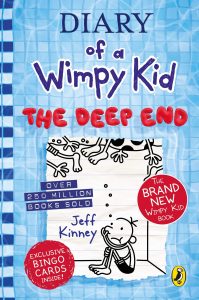 Greg Heffley and his family hit the road for a cross-country camping trip, ready for the adventure of a lifetime. But things take an unexpected turn, and they find themselves stranded at a campsite that's not exactly a summertime paradise. When the skies open up and the water starts to rise, the Heffleys wonder if they can save their vacation – or if they're already in too deep.
The Puffin Mahabharata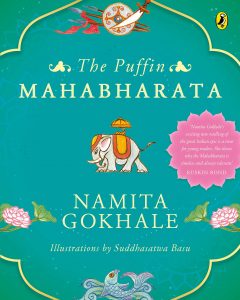 Like a modern-day suta or storyteller, Namita Gokhale brings alive India's richest literary treasure with disarming ease and simplicity. She retells this timeless tale of mortals and immortals and stories within stories, of valour, deceit, glory, and despair, for today's young reader in a clear, contemporary style.
A brilliant series of evocative and thoughtful illustrations by painter and animator Suddhasattwa Basu brings the epic to life in a vibrant visual feast.
A Girl Like That
 Sixteen-year-old Zarin Wadia is the kind of girl that parents warn their kids to stay away from. You don't want to get involved with a girl like that, they say. After a tragic encounter her story is pieced together, told through multiple perspectives, and it becomes clear that she was far more than just a girl like that. This beautifully written debut novel from Tanaz Bhathena reveals a rich and wonderful new world to readers; tackles complicated issues of race, identity, class and religion; and paints a portrait of teenage ambition, angst and alienation that feels both inventive and universal.
Tharoorosaurus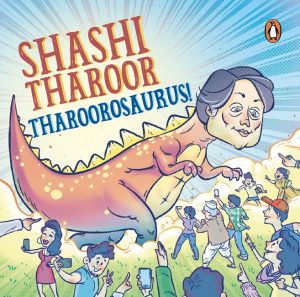 Shashi Tharoor is the wizard of words. In Tharoorosaurus, he shares fifty-three examples from his vocabulary: unusual words from every letter of the alphabet. You don't have to be a linguaphile to enjoy the fun facts and interesting anecdotes behind the words! Be ready to impress-and say goodbye to your hippopotomonstrosesquipedaliophobia!