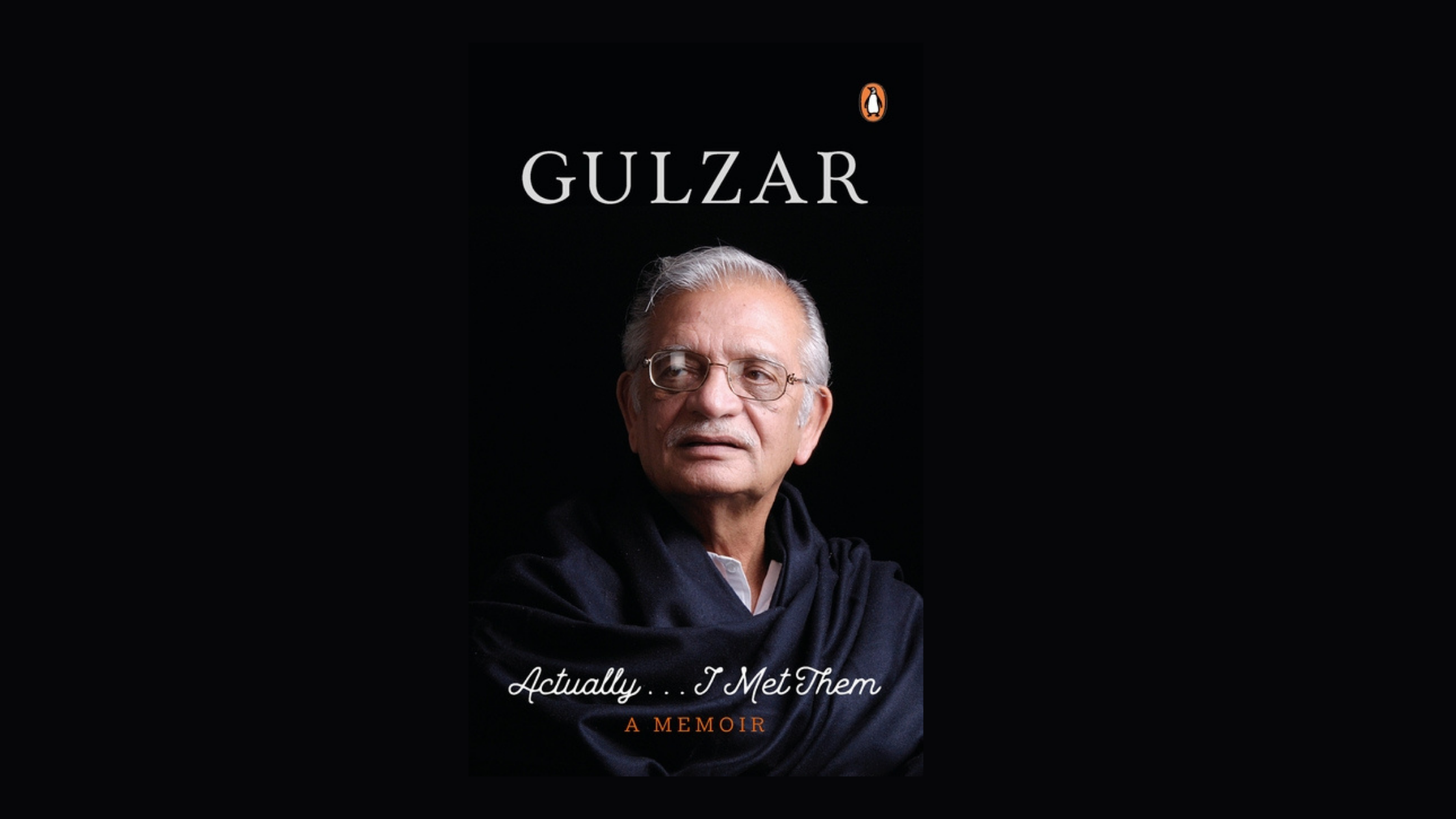 Gulzar Saab's poetry has carried us through many difficult days, his lyrics a balm to the weary soul. His songs have filled our days with light and love, given us strength to go on when all seemed lost and reminded us of the myriad gifts that life has to offer.
In his latest memoir Actually… I Met Them, Gulzaar Saab goes down memory lane to bring to light his relationship with the doyens of cinema, music and literature, who he had known and worked with over a long period of time.
We bring to you five of the evergreen songs that he talks about in the book, sharing nostalgic stories of how they came to be.
Mora gora ang lei le… (Take away my fairness and…)
This was the first song that Gulzar wrote for Bollywood. Penned for Bimal Roy's Bandini, the song gave us a glimpse of his genius early on. Created with undertones of Vaishnav bhajans, this soft melody had a depth that few can manage to conjure.
This song led to what was to be Gulzar's first encounter with legendary Bimalda. Gulzar was in awe of the simplicity that the film directed exuded, despite his stature in the film industry.
Talking about the song sequences Bimalda's movies had, Gulzar had the following to say:
'Bimalda believed he was not very good when it came to directing song sequences. Consequently, he worked on every such sequence with so much attention to detail that they became exemplary. If in the middle of a song a musical arrangement was changed or a new one introduced, he would immediately say, 'Change the shot. How can the rhythm or the instrument remain the same in the shot?''
Humne dekhi hai in aankhon ki mahekti khushboo (I have seen the fragrance in these eyes…)
Perhaps one of his most iconic songs, Humne dekhi hai in aakhon ki mahekti khushboo beautifully puts to use synesthesia to play with sight, smell and touch that are characteristic of the literary device.
A lesser-known fact about the song that Gulzar reveals in his memoir, Actually… I Met Them is that the song was written from the point of view of a man. However, Hemantada, who had composed the song, felt that the song would suit Lata Mangeshkar's voice. Though Gulzar was aghast at the decision at first, he later realised that Hemantada's music and power of observation were magical.
Mera kuch saamaan… (I left some of my things with you . . .)
Quintessentially 'Gulzarish,' Mera kuch saamaan's poetic imagery is why Gulzar's lyrics are deeply cherished by his fans. Seemingly mundane in its theme, the song is a deceptively beautiful ode to heartbreak and lost love.
Musafir hoon yaaron… (I am a wanderer . . .)
A short, sweet melody, Musafir hun yaaron… evokes the journey of life and how it asks of us to keep moving forward, no matter the circumstances.
This was the first song of Gulzar that Pancham set to music and the rest, as we know, is history.
Ek hi khwaab… (Just this one dream…)
In his memoir Actually… I Met Them, Gulzar reveals the hilarious reaction that the song's lyrics elicited from Pancham, the song's composer.
'What are these lines? You call this poetry? How can song lines be so trite? Gullu, can't you write stuff properly? And you're asking me to put these lines to music?'
He went on to tell Gulzar to put the lyrics into a scene, asking him to write a different song.
To this, Gulzar calmly responded with,
'Pancham, I can always do that. But the thing is, when I work with you, we do it because we want to do something unconventional, isn't it? So…'
Isn't it wonderful that this splendid duo stuck to the original lyrics?
*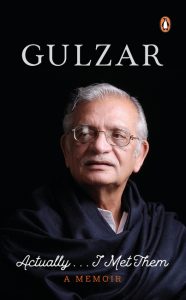 Chatty, anecdotal and deeply personal, this book of memories chronicles Gulzar Saab's life and career through different eras of Indian cinema as he successfully transcended commercial and critical arts.
Studded with rare photographs, Actually .. I Met Them will be a treat for his huge and devoted fan base.