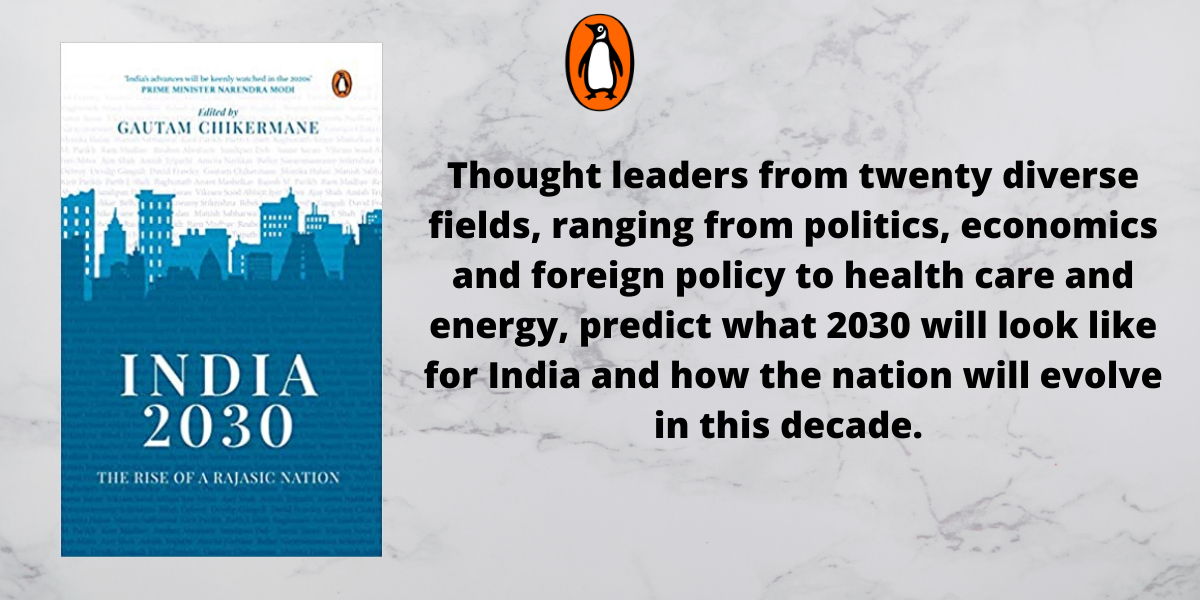 Thought leaders from twenty diverse fields, ranging from politics, economics and foreign policy to health care and energy, predict what 2030 will look like for India and how the nation will evolve in this decade.
Editor Gautam Chikermane has masterfully weaved together essays by Abhijit Iyer-Mitra, Ajay Shah, Amish Tripathi, Amrita Narlikar, Bibek Debroy, David Frawley, Devdip Ganguli, Justice B.N. Srikrishna, Kirit S. Parikh, Manish Sabharwal, Monika Halan, Parth J. Shah, Raghunath Anant Mashelkar, Rajesh Parikh, Ram Madhav, Reuben Abraham, Samir Saran, Sandipan Deb and Vikram Sood into a single volume that looks towards India's future.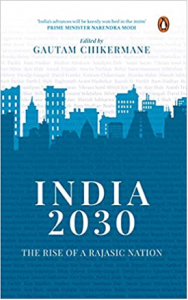 Here is an excerpt from the book India 2030-
Beyond all other transformations in India, the 2020s will see a rajasic reawakening of the nation. This dynamic surge in the country's soul will be driven individually, one citizen at a time; it will articulate its self-becoming as a coming together of India's collective soul. Its manifestations will be physical and mental, its driving force spiritual. Supported by a political leadership that is in tune with the soul of India, Bharat, this change began in the 2010s. It will consolidate in the 2020s and reset the material destiny of India in the 21st century.
It will create a new balance between two forces. First, a centripetal force that will concentrate the energies of India to the principles of its nationhood, be informed by its own intellectual traditions and expressed through a modernity rooted in its soul. And second, a centrifugal force that will expand its footprint outwards, through a deeper and stronger engagement with civilised nations going hand in hand with a self-assured confidence that will keep a check on barbaric powers on its borders.
The 2020s will be a decade of transition. The transition will impact every aspect of India – its psychological approach, its democratic institutions, its diverse people, its global engagements. The shift will impact individuals, bind them, it will be powered by them and will simultaneously serve them as a collective. It will be a time when the very life force of India will be in constant motion towards a new equilibrium that will take inspiration from the nation's swabhawa (essential character or spiritual temperament) in order to follow its swadharma (express its true essence).