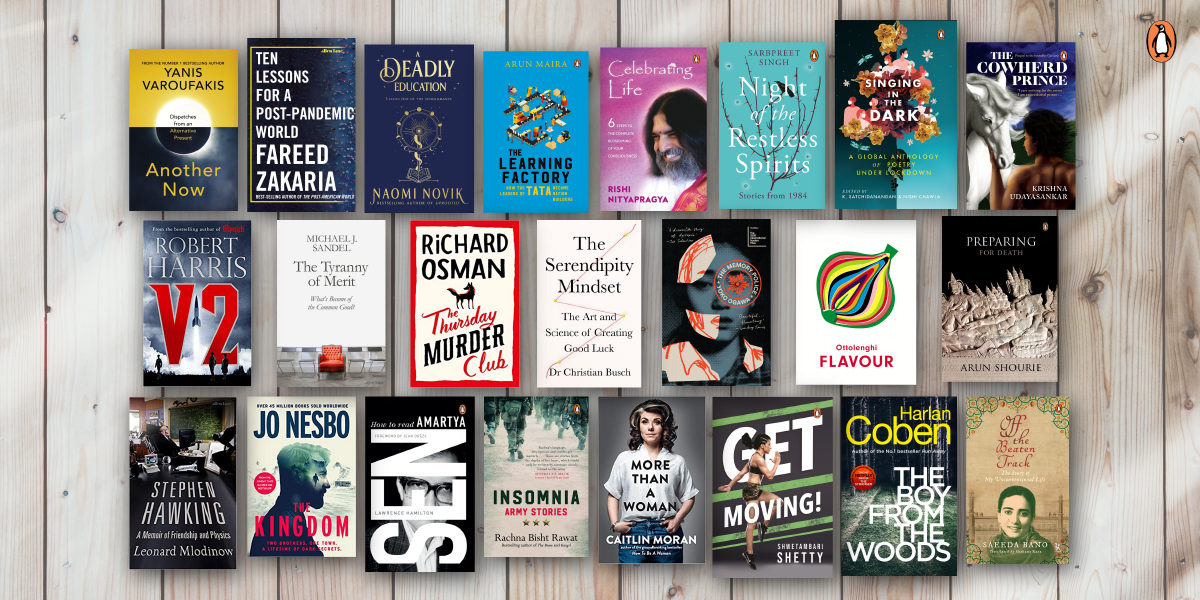 It's that time of the month again when we bring you a fresh list of books to take care of all your reading blues. Whether you're a fiction fan or a non-fiction nerd, whether you have the hidden skills of a chef or a special inclination towards fitness, there's something for everyone in our October list.
Make sure you have a pen and paper at the ready before you begin scrolling down!
**
The Cowherd Prince
Krishna Udyashankar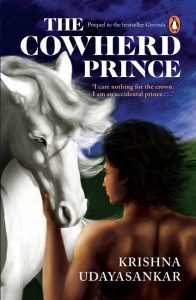 Govinda, son of Nanda-one of the many cowherds in the verdant kingdom of Surasena, in Aryavarta-was content with his tough but wonderful life. That was until the king's men came looking for him and his brother, Balabadra, spewing death and destruction in their wake. Forced to leave behind those they love in order to save them, the brothers are now on the run—all the while being hunted by the tyrant king, Kans, and his bloodthirsty adviser, Chanuran, who will stop at nothing to kill them. Even as their journey reveals Govinda's true identity as a prince and the rightful heir to the Surasena crown, it pulls them deeper into the murky secrets surrounding the throne-and its bloody legacy.
What will it take for an ordinary cowherd boy to grow into a master strategist who will always have a plan?
Get Moving!
Shwetambari Shetty
Shwetambari Shetty's Dance Fitness workouts and training programmes are a phenomenon that's taken the country by storm. Her philosophy is simple: you have to get moving. She shows you how to incorporate beneficial movements and exercises into your day-to-day activities, without devoting extra time to them. Get Moving! will help you design your own training programme according to your goal-whether it's weight loss, muscle gain or just better fitness-and show you how to enjoy the exercises you do. This book will help you get results and become the best version of yourself.
Insomnia
Rachna Bisht Rawat
A retired General is haunted by voices of dead men.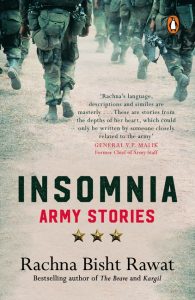 Soldiers from two enemy nations manning posts in freezing Siachen form a strange connection.
A young Lieutenant dying in the jungles of Arunachal is watched over by three men, one of whom would have his destiny changed forever.
What surprise is a train bound for Agra bringing to the all-male bastion of 13 Para? 
Who are the invisible people a little girl awaiting brain surgery in the Lansdowne Military Hospital talks to?
Insomnia will take you into the olive-green world of army cantonments, through stories that will delight and disturb in equal measure.
Singing in the Dark
Edited by K. Satchidanandan and Nishi Chawla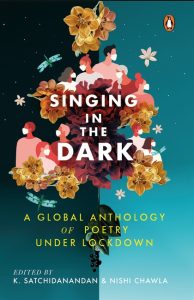 Singing in the Dark brings together the finest of poetic responses to the coronavirus pandemic. More than a hundred of the world's most esteemed poets reflect upon a crisis that has dramatically altered our lives, and laid bare our vulnerabilities. The poems capture all its dimensions: the trauma of solitude, the unexpected transformation in the expression of interpersonal relationships, the even sharper visibility of the class divide, the marvellous revival of nature and the profound realization of the transience of human existence.
Celebrating Life
Rishi Nitya Pragya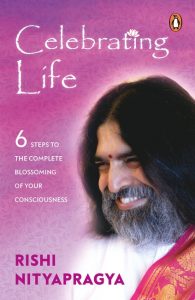 The universe has bestowed limitless powers and infinite siddhis on the human consciousness. But in our attempt to be effective and successful in the personal and professional spheres, we often forget that the purpose of human life is also to ensure the complete blossoming of the individual consciousness. In Celebrating Life, Rishi Nityapragya shares the secrets that can help you explore your infinite potential. He offers an in-depth understanding of how to identify and be free from negative emotions and harmful tendencies, and how to learn to invoke life's beautiful flavours—like enthusiasm, love, compassion and truth—whenever and wherever you want.

The Learning Factory
Arun Maira
In The Learning Factory, Arun Maira narrates people-centric episodes that bring alive the values of the Tata Group, standards that combine the high-velocity practices as well as the old-fashioned principles that make the Tata Group the giant it is today. With insightful stories of conduct that are as practically implementable as they are inspiring, this is a blueprint for the individual as well as the business that seeks success through its community of leaders, workers and thinkers.
Preparing for Death
Arun Shourie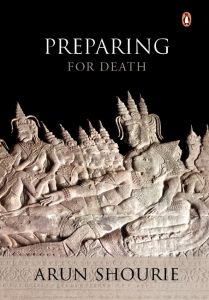 The one certainty in life, the one appointment which each of us will just have to face, is the one for which we do the least to prepare-death. From the lives and last days of the Buddha, Ramakrishna Paramahamsa, Ramana Maharshi, Gandhiji, Vinoba; from our religious texts; from the teachings of great meditation masters; from santhara to sannyas to practices by which we may tame our mind-leavening all these by his personal experiences-Arun Shourie presents clues to ensure that we face our end with equanimity. 
How to Read Amartya Sen
Lawrence Hamilton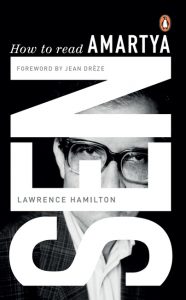 Nobel Laureate Amartya Sen is one of the world's best-known voices for the poor and the downtrodden, and an inspiration for the proponents of justice across the globe. Lawrence Hamilton provides an excellent, accessible guide to the full range of Sen's writings, contextualizing his ideas and summarizing the associated debates. In elegant prose, Hamilton reconstructs Sen's critiques of the major philosophies of his time, assesses his now famous concern for capabilities as an alternative for thinking about poverty, inequality, gender discrimination, development, democracy and justice, and unearths some overlooked gems.
Night of the Restless Spirits
Sarbpreet Singh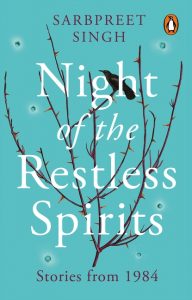 A young Indian in the USA embraces a cause rooted in his motherland, but one that he doesn't fully understand. A student's world is turned upside down when his friend and her family are caught in the crosshairs of volatility and violence. A train burns as it enters Delhi, and the sole Sikh survivor shares with the nation the harrowing tale of his survival.
These and many other stories form this heart-rending collection that evokes the horrors and uncertainties of 1984, through the tales of ordinary people caught in something bigger than themselves. Set during a time of monumental upheaval, Night of the Restless Spirits blurs the lines between the personal and political, and takes the reader on a journey fraught with love and tinged with tragedy, frayed relationships, the breaking down of humanity and resilience in the face of absolute despair.
Off the Beaten Track
Saeeda Bano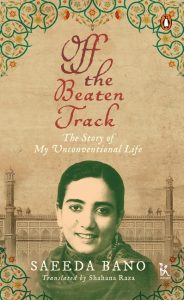 Saeeda Bano was the first woman in India to work as a radio newsreader, known then and still as the doyenne of Urdu broadcasting. Over her unconventional and courageous life, she walked out of a suffocating marriage, witnessed the violence of Partition, lost her son for a night in a refugee camp, ate toast with Nehru and fell in love with a married man who would, in the course of their twenty-five-year relationship, become the Mayor of Delhi. Though she was born into privilege in Bhopal-the only Indian state to be ruled by women for four successive generations-her determination, independence and frankness make this a remarkable memoir and a crucial disruption in India's understanding of her own past.
Stephen Hawking
Leonard Mlodinow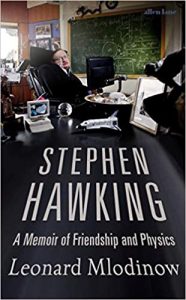 An icon of the last fifty years, Stephen Hawking seems to encapsulate genius: not since Albert Einstein has a scientific figure held such a position in popular consciousness. In this enthralling memoir, writer and physicist Leonard Mlodinow tells the story of his friend and their collaboration, offering an intimate account of this giant of science. By weaving together their shared story with a clear-sighted portrayal of Hawking's scientific achievements, Mlodinow creates a beautiful portrait of Stephen Hawking as a brilliant, impish and generous man whose life was not only exceptional but also genuinely inspiring.

More than a Woman
Caitlin Moran
A decade ago, Caitlin Moran thought she had it all figured out. Her instant bestseller How to Be a Woman was a game-changing take on feminism, the patriarchy, and the general 'hoo-ha' of becoming a woman. Back then, she firmly believed 'the difficult bit' was over, and her forties were going to be a doddle. Now with ageing parents, teenage daughters, a bigger bum and a To-Do list without end, Caitlin Moran is back with More Than A Woman: a guide to growing older, a manifesto for change, and a celebration of all those middle-aged women who keep the world turning.
The Memory Police
Yoko Ogawa, Stephen Snyder (translator)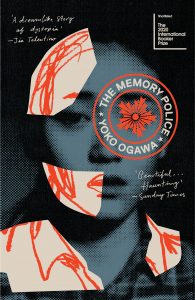 To the people on the island, a disappeared thing no longer has any meaning. It can be burned in the garden, thrown in the river or handed over to the Memory Police. Soon enough, the island forgets it ever existed.
When a young novelist discovers that her editor is in danger of being taken away by the Memory Police, she desperately wants to save him. For some reason, he doesn't forget, and it's becoming increasingly difficult for him to hide his memories. Who knows what will vanish next?
Flavour
Yotam Ottolenghi, Ixta Belfrage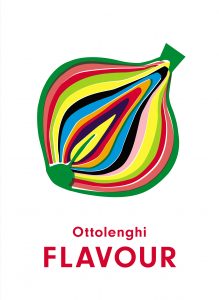 In this stunning new cookbook Yotam and co-writer Ixta Belfrage break down the three factors that create flavour and offer innovative vegetable dishes that deliver brand-new ingredient combinations to excite and inspire.
Ottolenghi's Flavour  combines simple recipes for weeknights, low-effort high-impact dishes, and standout meals for the relaxed cook. Packed with signature colourful photography, the book not only inspires us with what to cook, but how flavour is dialled up and why it works. 
The Boy from the Woods
Harlan Coben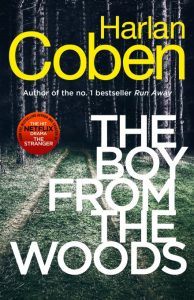 Thirty years ago, a child was found in the New Jersey backwoods. He had been living a feral existence, with no memory of how he got there or even who he is. Everyone just calls him Wilde. Now a former soldier and security expert, he lives shunned by the community – until they need him.
A child has gone missing. With her family suspecting she's just playing a disappearing game, nobody seems concerned except for criminal attorney Hester Crimstein. She contacts Wilde, asking him to use his unique skills to find the girl. But even he can find no trace of her. Days pass and on the fourth day, a human finger shows up in the mail.
And now Wilde knows this is no game. It's a race against time to save the girl's life – and expose the town's dark trove of secrets.
The Kingdom
Jo Nesbo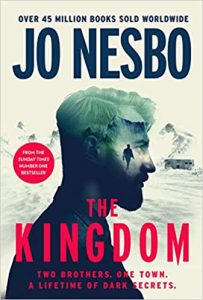 When Roy and Carl's parents die suddenly, sixteen-year-old Roy is left as protector to his impulsive younger brother. But when Carl decides to travel the world in search of his fortune, Roy stays behind in their sleepy village, satisfied with his peaceful life as a mechanic. Some years later, Carl returns with his charismatic new wife, Shannon – an architect. They are full of exciting plans to build a spa hotel on their family land. But it's only a matter of time before what begins as a jubilant homecoming sparks off a series of events that threaten to derail everything Roy holds dear, as long-buried family secrets begin to rise to the surface.
The Kingdom is a simmering and complex thriller full of unexpected twists, devastating family legacies and an ever growing body count.
The Thursday Murder Club
Richard Osman
In a peaceful retirement village, four unlikely friends meet up once a week to investigate unsolved murders. But when a brutal killing takes place on their very doorstep, the Thursday Murder Club find themselves in the middle of their first live case.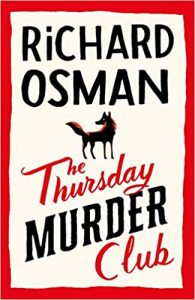 Elizabeth, Joyce, Ibrahim and Ron might be pushing eighty but they still have a few tricks up their sleeves.
Can our unorthodox but brilliant gang catch the killer before it's too late?
Another Now 
Yanis Varoufakis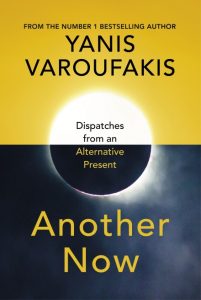 Imagine a world with no banks. No stock market. No tech giants. No billionaires. In Another Now world-famous economist Yanis Varoufakis shows us what such a world would look like. Far from being a fantasy, he describes how it could have come about – and might yet. This boundary-breaking book confounds expectations of what a good society would look like and reveals the uncomfortable truth about our desire for a better world. 
Ten Lessons for a Post-Pandemic World
Fareed Zakaria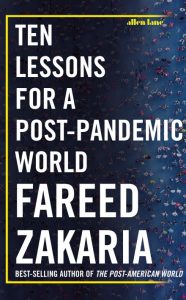 In this urgent and timely book, Fareed Zakaria foresees the nature of a post-pandemic world: the political, social, technological and economic consequences that may take years to unfold. In ten surprising, hopeful 'lessons', he writes about the acceleration of natural and biological risks, the obsolescence of the old political categories of right and left, the rise of 'digital life', the future of globalization and an emerging world order split between the United States and China. He invites us to think about how we are truly social animals with community embedded in our nature, and, above all, the degree to which nothing is written – the future is truly in our own hands.
The Tyranny of Merit
Michael J. Sandel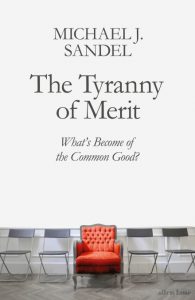 These are dangerous times for democracy. We live in an age of winners and losers, where the odds are stacked in favour of the already fortunate. Stalled social mobility and entrenched inequality give the lie to the promise that "you can make it if you try". In The Tyranny of Merit, Michael J. Sandel argues that to overcome the polarized politics of our time, we must rethink the attitudes toward success and failure that have accompanied globalisation and rising inequality. He offers an alternative way of thinking about success – more attentive to the role of luck in human affairs, more conducive to an ethic of humility, and more hospitable to a politics of the common good.
The Serendipity Mindset
Dr Christian Busch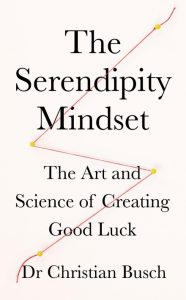 Modern life is full of chance encounters, changing plans, delayed journeys, human errors and other mishaps. So, what if we use such unpredictability to our advantage? The Serendipity Mindset is a revolutionary, well-researched exploration of a well-researched and essential life skill that we can all develop in a few simple steps. By learning to identify, act on and share serendipity, we can use uncertainty as a pathway to more joyful, purposeful and successful lives.