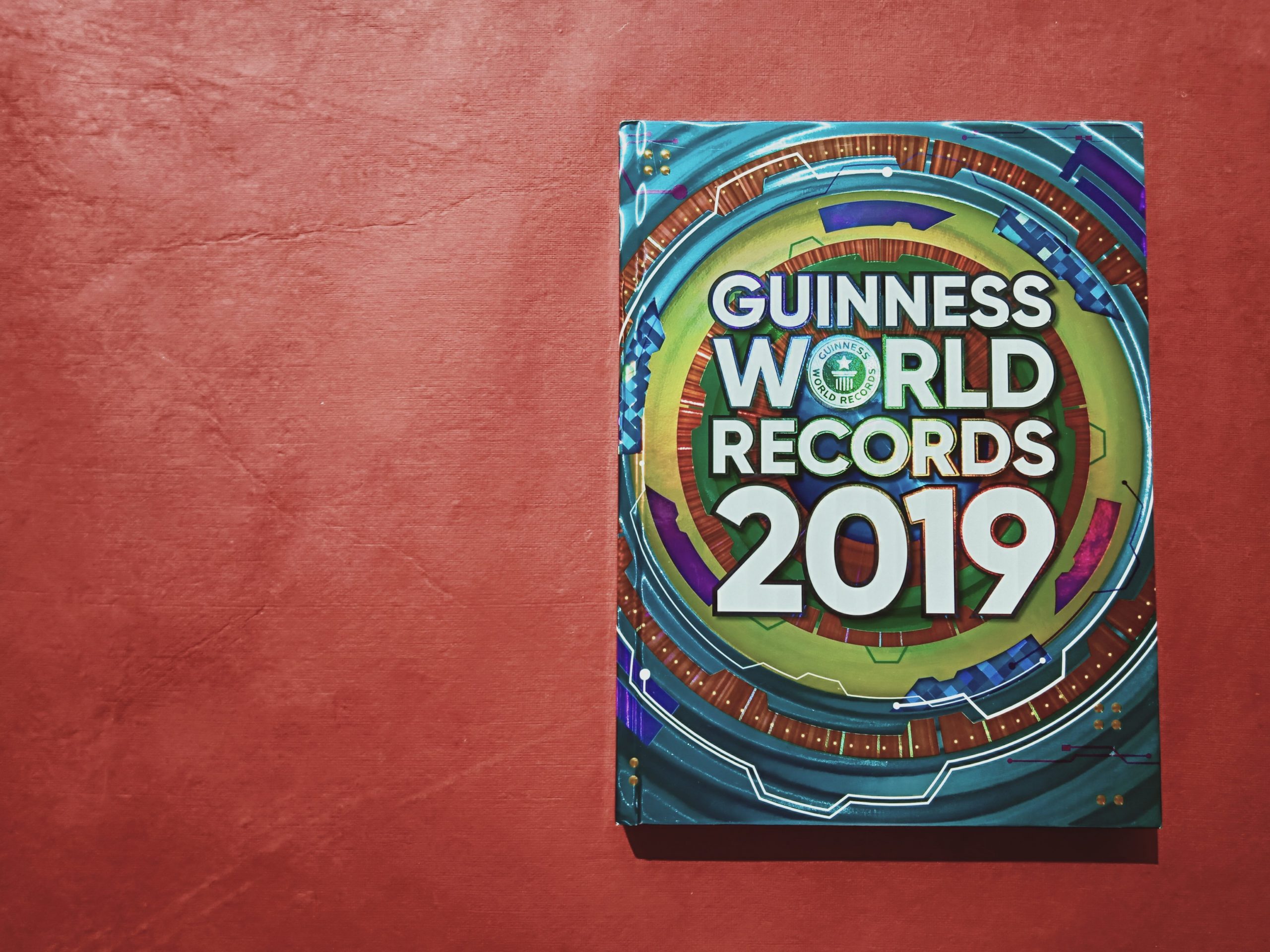 The world's most popular record book is back with thousands of new categories and newly broken records, covering everything from outer space to sporting greats via Instagram, fidget spinners and all manner of human marvels. Inside you'll find hundreds of never-before-seen photographs and countless facts, figures, stats and trivia waiting for you on every action-packed page. Guinness World Records 2019 is the ultimate snapshot of our world today.
---
Here is a brief glance at some of the unbelievable records made by Indians this year!
Most runs scored in ODIs (female)
As of 4 Mar 2018, India captain Mithali Raj had scored 6,259 ODI runs in 189 matches (170 innings) since her debut in the format in 1999. Between 7 Feb and 24 Jun 2017, Raj hit the most consecutive fifties in One-Day Internationals (female) – seven. Together with England's Charlotte Edwards she has the most fifties scored in an ODI career(female) -55

Fastest Twenty20 International Hundred(Male)
On 22 Dec 2017, Rohit Sharma(IND) made a century off just 35 balls-including eight sixes and 11 fours – against Sri Lanka in Indore,India. Sharma matched the feat of David Miller (ZAF), who made his own 35-ball century two months earlier on 29 Oct ,against Bangladesh in Potchefstroom, South Africa.

Largest bust sculpture
Isha Foundation(IND) erected a 34.24-m-tall(112-ft-4-in), 24.99-m-wide( 81-ft-11.8-in), 24.99-m-wide(81-ft-11.8-in),44.9-m-long(147-ft 3.7-in) sculpture in Tamil Nadu, India, as verified on 11 Mar 2017. The bust depicts Adiyogi Shiva-the name refers to the fact that,in yoga practice, the Hindu god Shiva is known as the first yogi.

Largest flute
On 25 Dec 2014, Bharat Sinh Parmar, Charunsudan Atri Jay Bhayani and Shri 5 Navtanpuri Dham temple(all IND) presented a 3.63-m-long( 11-ft 11-in), fully playable flute in Jamnagar, India. The instrument was then played in a public performance of the Indian national anthem.

Highest flight by hot-air balloon
Dr.  Vijaypat Singhania(IND) reached an altitude of 21,037 m( 68,986 ft) in a Cameron Z-1600 hot-air balloon over Mumbai, India, on 26 Nov 2005.

Largest pair of scissors
Memory expert Neerja Roy Chowdhury (IND) created a pair of scissors  measuring 2.31 m( 7 ft 7 in) from tip to handle. They were used to cut the ribbon wrapping on her memory-training comic book, launched at the Air Force Auditorium in New Delhi, India on 16 Aug 2009.

Longest time to spin a plate on the finger
On 18 Dec 2016, Himanshu Gupta (IND) kept a plate spinning on his finger for 1 hr 10 min 39 sec in Bangalore, India. Himanshu also used his revolutionary skills to achieve a new GWR title for the longest time to spin a Swiss ballon on one finger (using one hand) : 5 min 38 sec, in Bangalore , on 12 Sep 2016.

Longest duration playing the sitar
Renuka Punwani played sitar for an unbroken stretch of exactly 25 hr at the  Pancham Academy of Indian Music in Ahmedabad, Gujarat, India, from 26 to 27 Nov 2011. Renuka was a sprightly 76 years old at the time. She has also accompanied other members of the academy in marathon music-making attempts.

Drink a bottle of ketchup
On 7 Sep 2017, Dinesh Shivnath Upadhyaya(IND) downed a 500-g (17.6-oz) bottle of ketchup in 25.37 sec in Mumbai, India. The gastronomic guzzler beat the previous best by more than 4 sec

Longest moustache ever
India's Ram Singh Chauhan had a moustache measuring 14 ft (4.26 m)- about the length of a London black cab- as verified on the set of Lo Show dei record in Rome, Italy, on 4 Mar 2010.
---
Get your copy of  Guinness World Records 2019 today and find out more about quirkiest talents across the world!