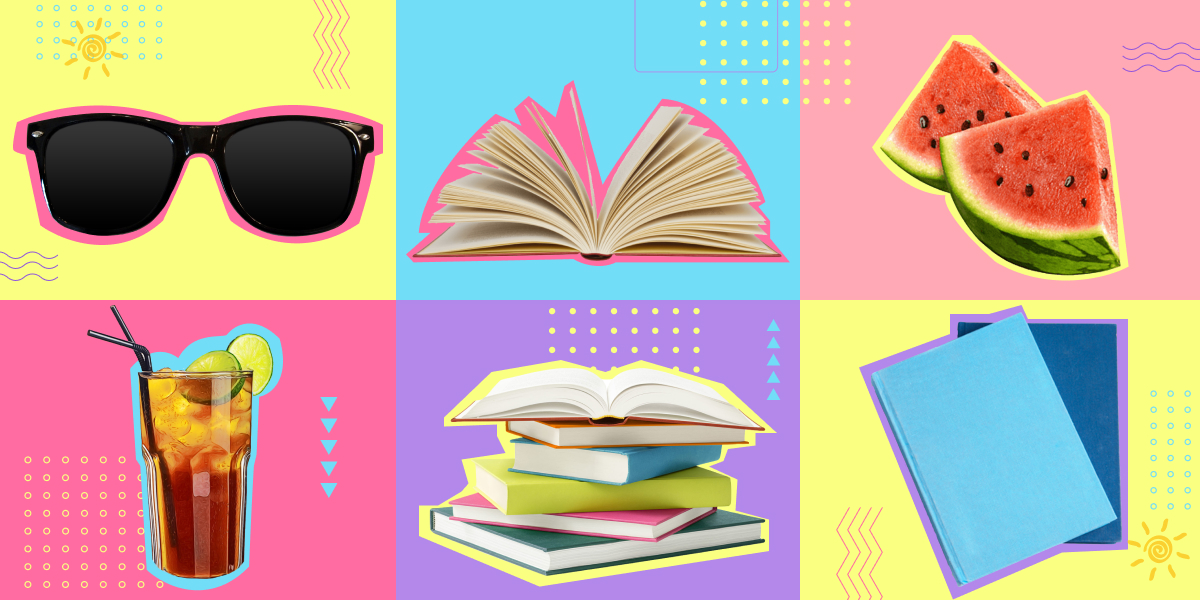 June always feels like a vacation, doesn't it? Maybe it's all those years spent in school, but even as we grow older June always feels like a month for changing the routine and exploring different landscapes. From revisiting the seminal to being guided towards something new, this month's releases lend a reflective gaze appropriate for the halfway point of the year. Keep scrolling, you may just find the book that will turn your life around.
*
The Life And Times of George Fernandes by Rahul Ramagundam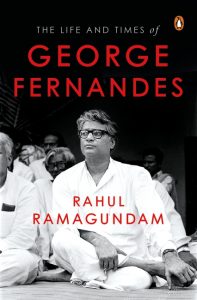 Chronicling the story of George, who rose from the streets of Bombay to straddle the power corridor, The Life and Times of George Fernandes: Many Peaks of a Political Life opens a window to the life of George Fernandes and traces the course of the Socialist Party in India from its inception in the 1930s to its dissolution into the Janata Party in the late 1970s. With 1980 as the dividing line, the book explores India's post-independence politics.
Thought-provoking, comprehensive and absolutely unputdownable, this first definitive biography of George Fernandes is a tour de force.
Jezebel by K.R. Meera (tr. by Abhirami Girija Sriram and K.S. Bijukumar)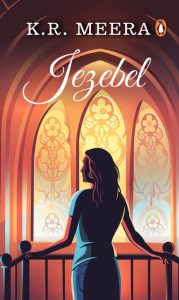 Jezebel, a young doctor in Kerala, struggles against the cruel realities of a patriarchal world-realities that not even her education, resolve or professional brilliance can shield her from. Her already contentious divorce proceedings go suddenly awry, and her unhappy marriage holds complex secrets. In K.R. Meera's blistering new novel, which takes the form of a courtroom drama to show us the rich inner worlds of its characters, we see Jezebel reflect on her life and its pivotal points as she takes the stand. Through her memories, we see her grow from a reticent, serious young woman to a rebel who refuses to bend to the conventions of society.
In this elegant translation from Malayalam by Abhirami Girija Sriram and K.S. Bijukumar, K.R. Meera's hypnotic prose makes resonant allusions to the Bible in powerful ways that elucidate the correlations between legend and the protagonist's life while also exploring how sexuality and gender roles are manipulated by the dictates of society.
I Am Onir And I Am Gay by Onir with Irene Dhar Malik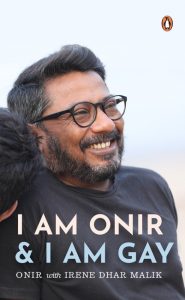 The award-winning filmmaker Onir, whose directorial debut, My Brother Nikhil (2005), broke new ground in LGBT representation on the Indian silver screen, and opens up fully for the first time. From his childhood days in Bhutan to when he was a young man with no connections in the Hindi film industry who dreamt big and fought to carve a niche for himself, Onir takes the reader through his struggles and triumphs to offer an intimate glimpse of his fascinating journey to success.
I Am Onir and I Am Gay is a raw, eloquent and inspiring memoir about confronting and transcending frontiers. Written with his sister Irene Dhar Malik, this emotionally gritty and unabashedly honest personal story is a pathbreaking narrative of hope, love and the pursuit of dreams.
A Thousand Kisses Deep by Novoneel Chakraborty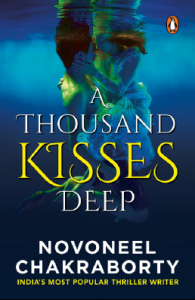 Humiliatingly rejected by Haasil, even after she thought she had him, Pallavi sets forth on a self-destructive path, seeking one life thrill after the other. All she desires is to heal the wounds that haunt her every move, not allowing her to be herself. Neither can she forget Haasil nor can she reach him anymore. That is until she meets Palki, Haasil's ex-wife who is presumed dead by the world.
A Thousand Kisses Deep is an emotional whirlwind depicting modern layered relationships, lost love and how, sometimes, destiny's plans are quite contrary to what we have been coveting all our life.
Stop Weighting: A Guidebook to a Fitter, Healthier You by Ramya Subramanian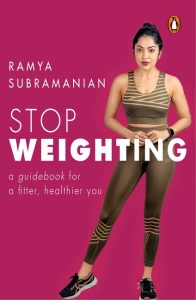 A film actor from the South and a household name as a television anchor, Ramya's career spans over a decade. In recent years, she's carved an increasingly popular presence in the health and fitness space and is a certified fitness and nutrition life coach. Her YouTube channel called 'StayFitWithRamya' has a wonderfully active audience.
During the 2020 lockdown, she began writing a fitness memoir in which she shares her roller coaster of a fitness journey and her encounters working in the media over many years-good, bad and ugly. The book digs deep into those stories, mistakes and life lessons; in short, an authentic story of how her mess became her message. Ramya also discusses the effects of mental health on one's fitness journey, plus her book is extremely approachable and not at all intimidating.
Operation Sudarshan Chakra by Prabhakar Aloka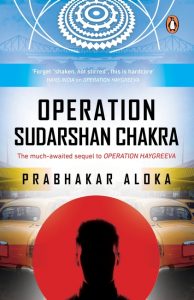 The much-awaited sequel to Operation Haygreeva is here!
Haunted by Operation Haygreeva, Ravi Kumar and his team of young recruits come together to pick up from where they left off. Tabrez, the leader of Lashkar-e-Hind (LeH) has escaped to Pakistan and is expanding the scale of his operations against India for revenge. Despite having faced severe personal trauma, Ravi and his team come together to launch deft counterterror and counterintelligence manoeuvres, codenamed Operation Sudarshan Chakra, putting everything, including their individual safety, at risk.
Madam Sir: The Story of Bihar's First Lady IPS Officer by Manjari Jaruhar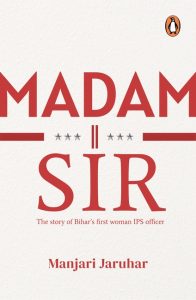 After an unexpected turn of events upended the homemaker role her parents had planned for her, Manjari Jaruhar overcame extraordinary odds to become the first woman from Bihar to join the country's elite police cadre.
Set against the backdrop of significant events such as the Bhagalpur blindings, the 1984 anti-Sikh riots and Lalu Prasad's reign in Bihar, Madam Sir looks at the IPS from the inside, through a woman's eyes. This is a story that will inspire you to pursue your dreams and infuse you with the spirit to reach impossible heights.
Sone Chandi Ke Buth: Writings on Cinema by K.A. Abbas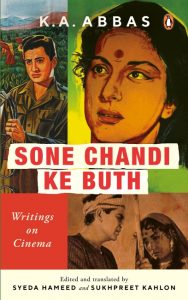 Sone Chandi Ke Buth is a collection of writings on cinema that includes the observations, thoughts and reflections of one of the pioneering film directors and journalists in the country, K.A. Abbas. This book includes incisive profiles of personalities such as Prithviraj Kapoor, Amitabh Bachchan, Dilip Kumar, V. Shantaram and others; film reviews and essays that interrogate the line between art and stardom in the Hindi film industry; and short stories that lift the veneer of Bollywood's glamorous world.
Vishnu Purana by Bibek Debroy (tr.)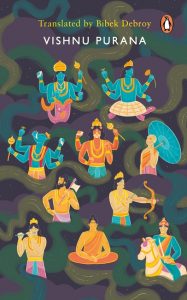 The Vishnu Purana is part of a series of eighteen sacred Hindu texts known collectively as the Puranas. It occupies a prominent position among the ancient Vaishnava Puranas which recount tales of creation and the many incarnations of Lord Vishnu. It describes the four classes of society, the four stages of life, and key astronomical concepts related to Hinduism.
Having previously translated the Bhagavata Purana, the Markandeya Purana, and the Brahma Purana, this translation from Bibek Debroy presents readers with an opportunity to truly understand the classical Indian mythic texts.
Kundalini Yoga For All: Unlock the Power of Your Body and Brain by Kamini Bobde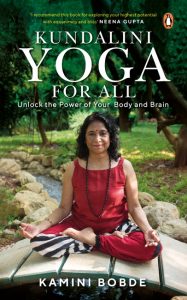 Kundalini, the primordial energy resides in all of us, lying dormant at the base of our spines. Very few know the secret of how to arouse it from its slumber.
Kundalini Yoga for All will take you through this journey with explanations of the various stations you will encounter. Starting with cleansing and tuning your body to the step-by-step guide of your daily Kundalini yoga practice, this book will empower you to experience your highest potential in brain, body and awareness to meet all challenges of life with equanimity and experience bliss which is every human's birthright.
Take this exciting journey within to discover the divine energy, so you can enhance every sphere of your life-professional, personal and spiritual.
The Architect Of The New BJP: How Narendra Modi Transformed the Party by Ajay Singh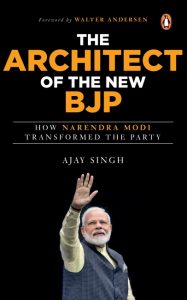 In less than forty years of its existence, the Bharatiya Janata Party has become the world's largest political party and continues to go from strength to strength in Indian politics. Although its historic rise may seem organic to some, there is much internal deliberation and planning that has aided the growth of this 180-million-member organization.
Using in-depth research and concrete examples, The Architect of the New BJP examines the past of the party, including the vision of its founders, as well as its future. Based on extensive interviews with many party workers, leaders and observers, this is the story of how the veterans of this cadre-based party, appreciating its limitations, developed a unique Indian model that eventually transformed the BJP into the election-winning machine it is today.
Unsung: Poems by Arunoday Singh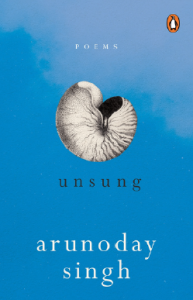 Arunoday Singh's first volume of poetry presents a collection of his most popular work alongside new material, where he delves inwards and probes questions of love, loss, longing everything that ails the human heart. He has amassed a large, involved following on Instagram, where he shares his poetry in handwritten calligraphy under the handle @sufisoul. The poems are deceptively simple and intensely piercing. They are divided into four sections that explore the themes of the self, the elements, breaking and healing, the search for divinity, and the light and darkness of the spirit.
Live Your Best Life: Understanding Menopause for a Wiser, Happier and Healthier You by Dr Amrinder Bajaj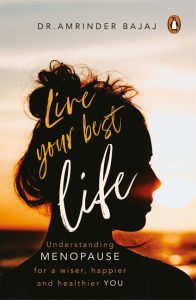 One thing that bonded Mona, Meera and Sheila were their evening walks. This was the time they talked about their families and work, responsibilities and challenges. Then slowly things began to change, and it was not long before they began talking hot flashes, heavy bleeding, sudden weight gain and other scary symptoms. They thought these were issues that they need to live with as they aged.
Enter Doctor Dua, an experienced gynaecologist who takes all of them under her wing and helps them understand and deal with their individual symptoms and more. From physically taking care of oneself to mental adjustments, she changes their perception from the fear of Menopause to treating it as another phase in their lives.
Live Your Best Life is a gentle, friendly guide to negotiating Menopause and living a fulfilling life both in body and in mind.
The Many Lives of Mangalampalli Balamuralikrishna by Veejay Sai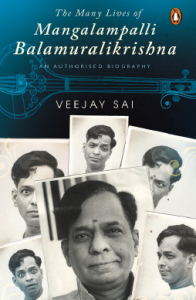 Mangalampalli Balamuralikrishna, the internationally renowned Carnatic vocalist, was a child prodigy and proficient at a number of musical instruments. He was a school dropout, a teenage poet and composer, a restless mind, a versatile musician, a polyglot, wordsmith, a pioneer and an unparalleled musical genius, and this is the story of the many lives of the iconic maestro. With in-depth research into archival material, fortified by interviews with his family, disciples and peers, Veejay Sai's definitive biography of Balamuralikrishna traces his journey in the world of music, a place of beauty as well as egos.
Equal, Yet Different: Career Catalysts for the Professional Woman by Anita Bhogle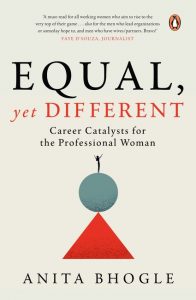 Equal, Yet Different is exactly how women want to be treated and need to be treated. We now have a large and growing pool of highly talented and professionally qualified women. This book talks about the catalysts that are required for women to reach peak potential conditions, people, or even mindsets at home, at work, and in the ecosystem. Anita Bhogle draws from the professional experiences and wisdom of a large number of women leaders and experts, and this book will benefit all those interested in women's careers-women themselves, their spouses, bosses, and even HR folk.
Selling Anything Anywhere: Sindhis and Global Trade by M.A. Falzon
Examining the social and cultural infrastructure that sustains Sindhi business networks, Selling Anything Anywhere provides a rich historical context. By tracing the origin of Sindhi Trade to the annexation of Sindh in 1843, when it was incorporated into an expanding global economy, Falzon locates Sindhi business within the dynamics of the contemporary Indian diaspora and features several success stories both from India and outside.
Untangling Conflict: An Introspective Guide for Families in Business by Janmejaya Sinha, Carol Liao, Ryoji Kimura & Brittany Montgomery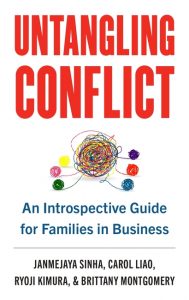 Drawing on decades of lessons learned from supporting families and the businesses they own, Untangling Conflicts untangles messy threads of conflict within family businesses by examining issues laden with emotion, those related to the rights, benefits, and restrictions of ownership, and issues of business strategy. By exploring these three threads of conflict, the authors help families understand, prevent, and respond to disagreements, without disrupting the family business. Lastly, the book offers tools to align expectations and reduce friction between families, non-family employees, and the partners of the family-owned businesses.