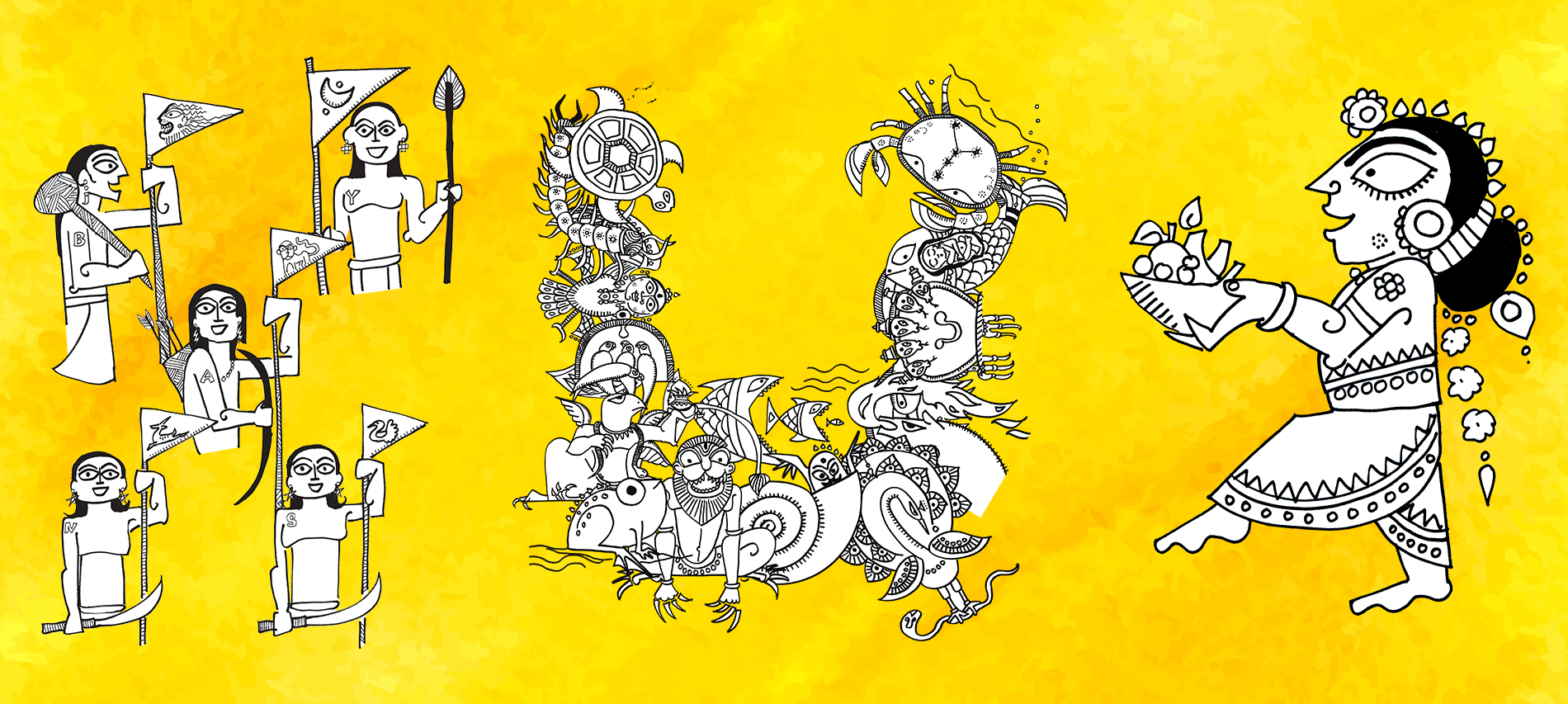 Hailed as one of India's favourite mythologists, Devdutt Pattanaik's books introduce us to the world of Indian mythologies and epics with a fun and interesting twist.
Before you wonder how you'll take on the difficult task of getting your child to remember the countless stories from our epics, let's look at the wonderful world of some of Devdutt Pattanaik's books.
Fun in Devlok Omnibus

Do you know the name of the demon with poor memory? Do you know the story of the time Lord Krishna landed at the airport? Have you heard of the big fight between Kama and Yama? Dive right into the amazing world of Devlok with this beautifully illustrated book!
Pashu

In Indian mythology, a fish rescues the world from destruction and a horse can fly high. But where do these animals come from? Why are some of them looked upon with dread, while the rest are worshipped with the Gods and Goddesses? Devdutt Pattanaik unravels the mysteries of the interesting animal world in Indian mythologies in this delightfully illustrated book!
The Girl Who Chose

The epic of Ramayana has been told and retold through generations from the points of view of Ram and Ravana. But little did we notice that the pivot always was Sita and her five choices. What were they? Find out with Devdutt Pattanaik's beautiful book with stunning illustrations!
If you've plunged right into the fascinating world of Devdutt Pattanaik's books, here's one more about the Mahabharata waiting for your collection!