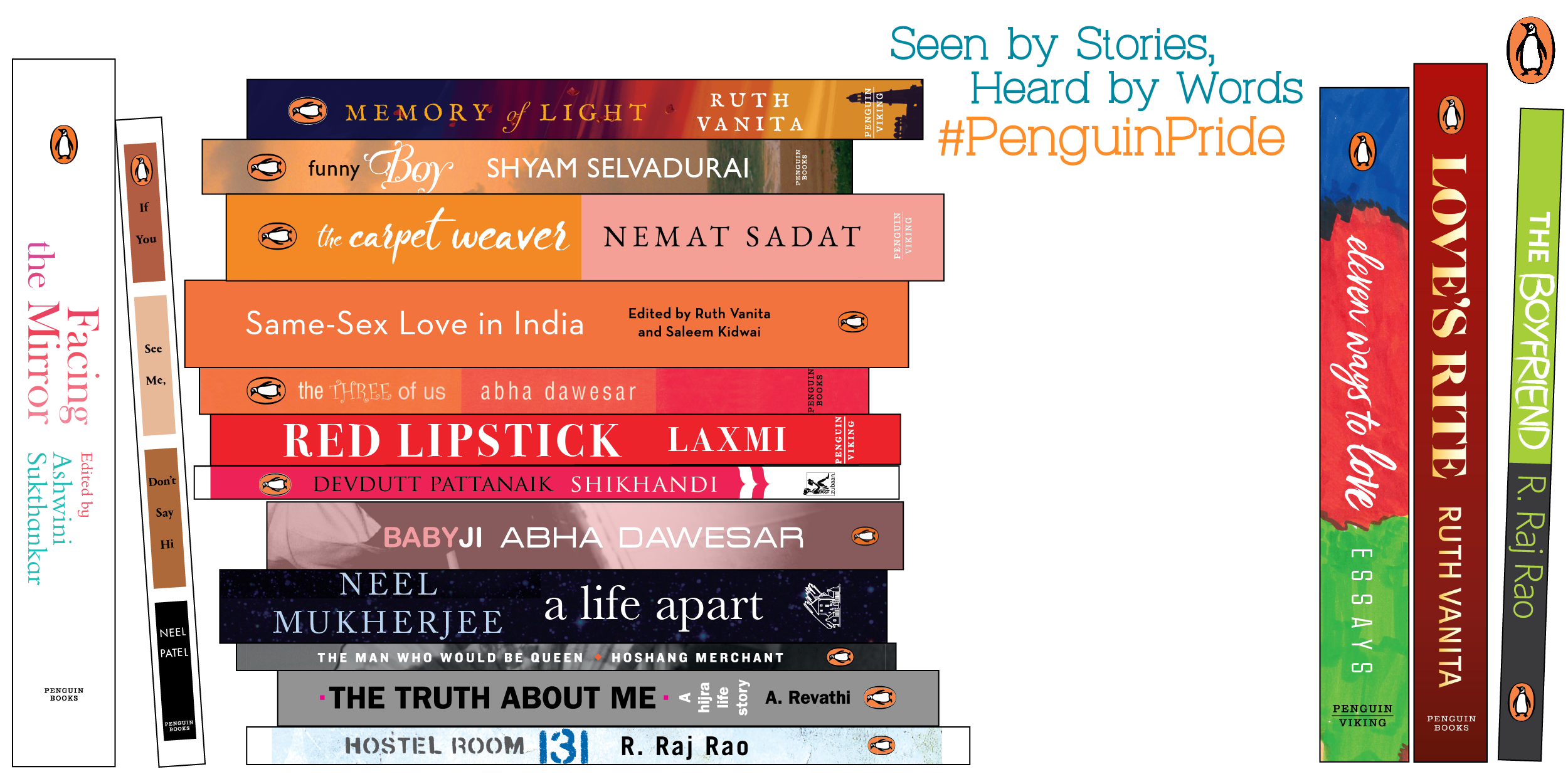 Books see us. Book hear us. Books love us all equally.
We are seen by stories and heard by words.
As we close Pride Month, we decided to look back at the diverse range of stories exploring gender identities, queer experience, sexuality, and love in India.
Here's our round-up – which we hope will last well beyond June for you!
 *
The Carpet Weaver
A love forbidden by a death penalty, and a desperate search for a place to call home.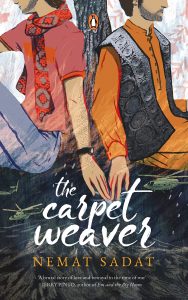 In Afghanistan of 1977, Kanishka Nurzada, the son of a leading carpet seller, falls in love with his friend Maihan, with whom he shares his first kiss at the age of sixteen. Their romance must be kept secret in a nation where the death penalty is meted out to those deemed to be kuni, a derogatory term for gay men.
What follows is an intimate, powerful tale of a young gay man's struggle to come of age and find love in the face of brutal persecution.
Shikhandi and Other 'Queer' Tales They Don't Tell You
What constitutes male and female?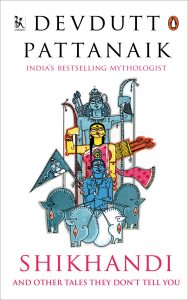 Queerness isn't only modern, Western or sexual, says mythologist Devdutt Pattanaik.
A closer look at the vast written and oral traditions in Hinduism – some over two thousand years old – will tell you many overlooked tales. There's Shikhandi, who became a man to satisfy her wife; Mahadeva, who became a woman to deliver his devotee's child; Chudala, who became a man to enlighten her husband; Samavan, who became the wife of his male friend.
The Pregnant King
Blurring lines between men and women, sons and daughters, husbands and wives, fathers and mothers.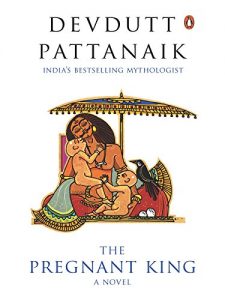 'I am not sure that I am a man,' said Yuvanashva. 'I have created life outside me as men do. But I have also created life inside me, as women do. What does that make me? Will a body such as mine fetter or free me?'
This is the untold story of Yuvanasha from the Mahabharata, a childless king, who accidentally drinks a magic potion meant to make his queens pregnant and gives birth to a son.
Same-sex Love in India
An incontestable history of same-sex love and desire in the Indian subcontinent.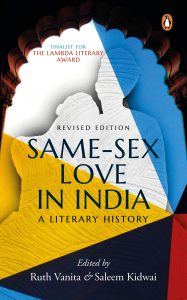 Covering over 2000 years, from the Mahabharata to the late twentieth century, the book contains excerpts from stories, poems, letters, biographies and histories in fifteen languages. These trace the changing depictions of and debates around same-sex relations, illuminating their social, political and literary contexts; all works of scholarship that will shed new light on Indian culture and society.
Facing the Mirror
Hidden, forgotten, distorted, and ultimately triumphant stories of the lesbian experience across India.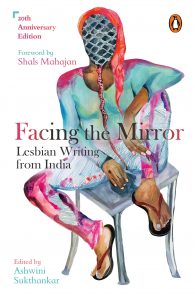 Going back as far as the 1960s, the book brings to readers a remarkable history that illuminates the blood and the tears, the beauty and the magic of the queer movement in India.
Yaraana: Gay Writing from South Asia
True meaning of 'yaraana' or male bonding, as an ignored facet of South Asian life and sexuality.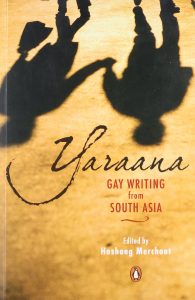 From Ashok Row Kavi s autobiographical piece on growing up gay in Bombay to Vikram Seth s brilliantly etched account of a homosexual relationship in The Golden Gate, the stories, poems, plays and prose extracts in this collection cover a range of literary styles, themes and sensibilities.
Apart from the pieces written originally in English, there are works translated from Hindi, Marathi, Gujarati and other Indian languages, which speak of the agony and the joy of being a man in love with other men.
The Man Who Would Be Queen: Autobiographical Fictions
Personal vignettes of hidden sexuality and love.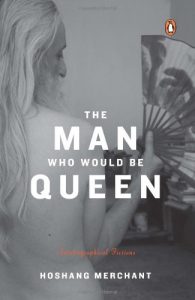 In an unflinching autobiography, Hoshang Merchant talks about his encounters with gay and bisexual men and how he was the one who was mostly hurt and betrayed, since none of them had the courage to come out and lived their lives hiding their sexualty. He talks about all his sexual experiences, out of which, some involved love and affection, but some did not.
The Truth about Me: A Hijra Life Story
A hijra fighting ridicule, persecution, indignities and violence.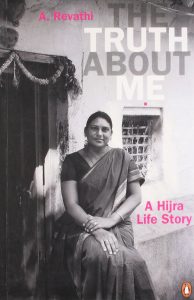 Revathi was born a boy, but felt and behaved like a girl. In telling her life story, Revathi evokes marvelously the deep unease of being in the wrong body that plagued her from childhood. To be true to herself, to escape the constant violence visited upon her by her family and community, the village-born Revathi ran away to Delhi to join a house of hijras to find a life of dignity.
Red Lipstick
Window to a brave new world of a powerful transgender activist.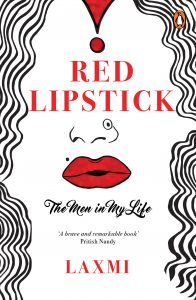 The world keeps taunting him as girlish but the fact is that, biologically, he is a boy. And, he is always attracted to guys. Is Laxmi both a man and a woman? Or, perhaps, neither a man nor a woman?
Struggling with such existential questions, Laxmi Narayan Tripathi, eminent transgender activist, awakens to her true self: She is Laxmi, a hijra. In this fascinating narrative Laxmi unravels her heart to tell the stories of the men–creators, preservers, lovers, benefactors and abusers–in her life.
Babyji
A subversive story of sexuality, desire, and seduction.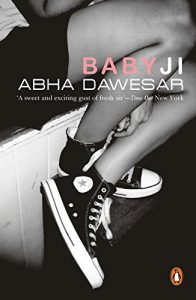 This is the story of Anamika Sharma, a spirited student growing up in Delhi. At school she is an ace at quantum physics. At home she sneaks off to her parents' scooter garage to read the Kamasutra.
Before long she has seduced an elegant older divorcée and the family servant, and has caught the eye of a classmate coveted by all the boys. With the world of adulthood dancing before her, Anamika confronts questions that would test someone twice her age.
The Three of Us
An intimate exploration of bisexuality, fidelity, infidelity, and sexual passion.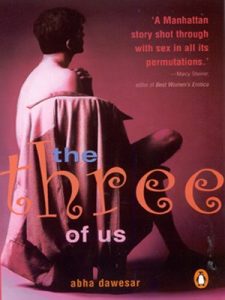 When we meet Andre he's a blank slate: a freshly minted 24-year-old college grad on his first day of work at a Manhattan-based investment bank…Within days he's seriously boffing the sensuous Nathan, his boss's boss, and has been seduced by the elegant Sybil, Nathan's young wife. Before long he's halfheartedly sleeping with the frumpy office secretary, Martha (eventually getting her pregnant). Along the way he reconnects with levelheaded Madhu, the Indian woman he dated and nearly married in college.
Dawesar creates an intricate, often hilarious story with swift, crisp prose and clean, short sentences which deliver steamy sex scenes, and passages of reflective introspection with equally engaging directness.
Hostel Room 131
An irreverently funny and deadpan look at India's gay subculture.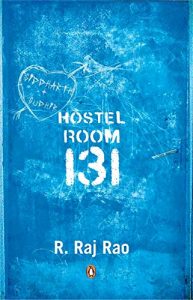 Siddharth, a twenty-three year old Bombay-born guy. His unconventional views make him a very interesting personality. He believes that in Sholay, Jai and Veeru have the hots for each other, rather than for the two heroines. One cold winter day in 1978, Siddharth meets Sudhir in Pune's Engineering College Hostel and falls in love. In Hostel Room 131, Gaurav and Vivek, a gay pair, decide to help the protagonists fight against homophobia.
The Boyfriend
A tragi-comic gay love story from the jumbled up heart of Mumbai.
One Saturday morning in late 1992, Yudi, a forty something gay journalist, has hurried sex with a nineteen-year-old Dalit boy in the Churchgate loo. There is nothing to set this brief encounter apart from numerous others, and Yudi returns to his bachelor's flat and sex with strangers. But when riots break out in Mumbai, Yudi finds himself worrying about the boy from Churchgate station. He is in love.
Unsentimental and full of dry humour and wit, R Raj Rao examines with unsparing irony the realities of caste, class, religion, masculinity and the gay subculture in India.
A Life Apart
An intimate look at dislocation and alienation, outsiders and losers.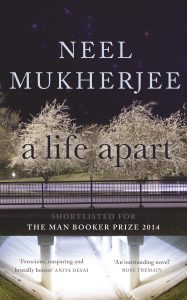 A life apart tells two stories. Ritwik, twenty-two and orphaned, escapes from a devastating childhood of abuse in Calcutta to what he considers to be a new world, full of possibilities, in England, where he has a chance to start all over again. But his past, especially the all-consuming relationship with his mother, is a minefield: will Ritwik find the salvation he is looking for?
Eleven Ways to Love
A collection of eleven essays showing us that there is no such thing as 'the love that dare not speak its name'.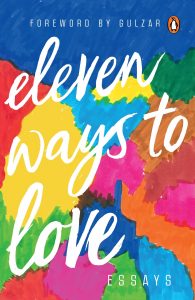 People have been telling their love stories for thousands of years. It is the greatest common human experience. And yet, love stories coach us to believe that love is selective, somehow, that it can be boxed in and easily defined.
This is a collection of eleven remarkable essays that widen the frame of reference: transgender romance; body image issues; race relations; disability; polyamory; class differences; queer love; long distance; caste; loneliness; the single life; the bad boy syndrome . . . and so much more.
Love's Rite: Same-Sex Marriage in India and the West
Same-sex marriage dwells not at the margins but at the heart of culture.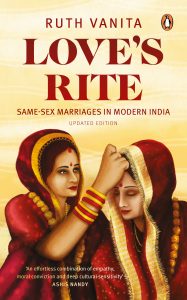 This is the first book to examine the same-sex weddings and same-sex couple suicides reported in India over the last two decades. Ruth Vanita examines these cases in the context of a wide variety of same-sex unions, from 14th century narratives about co-wives who miraculously produce a child together, to 19th century depictions of ritualized unions between women, to marriages between gay men and lesbians arranged over the internet.
Funny Boy
Story of a 'funny boy', who prefers dressing as a girl to playing cricket with his brother.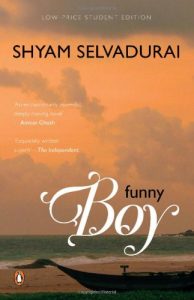 In the world of his large family – affluent Tamils living in Colombo – Arjie is an oddity. But as he comes to terms with his own homo-sexuality and with the racism of the society in which he lives, Sri Lanka is plunged into civil war as fighting between the army and the Tamil Tigers gradually begins to encroach on the family's comfortable life. Sporadic acts of violence flare into full scale riots and lead, ultimately, to tragedy.
Cobalt Blue
Rapturous love and fierce heartbreak told with unsparing clarity.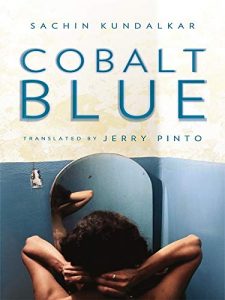 A paying guest seems like a win-win proposition to the Joshi family. He's ready with the rent, he's willing to lend a hand when he can and he's happy to listen to Mrs Joshi on the imminent collapse of our culture. But he's also a man of mystery. He has no last name. He has no family, no friends, no history and no plans for the future. The siblings Tanay and Anuja are smitten by him. He overturns their lives and when he vanishes, he breaks their hearts.
If You See Me, Don't Say Hi
An examination and confrontation of our most deeply held stereotypes.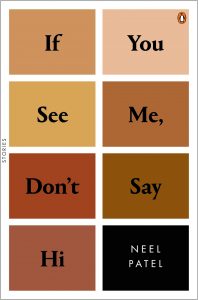 In eleven sharp, surprising stories, Neel Patel gives voice to our most deeply held stereotypes and then slowly undermines them. His characters, almost all of whom are first-generation Indian Americans, subvert our expectations that they will sit quietly by. We meet two brothers caught in an elaborate web of envy and loathing; a young gay man who becomes involved with an older man whose secret he could never guess; three women who almost gleefully throw off the pleasant agreeability society asks of them; and, in the final pair of linked stories, a young couple struggling against the devastating force of community gossip.
Memory of Light
Desire, distances, loss and same-sex love woven through poetry and melodies.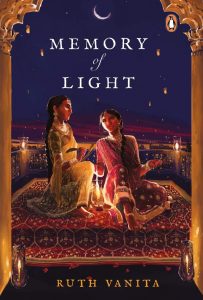 Preparations for King George the Third's fiftieth birthday gala are in full swing in Lucknow. As poets and performers vie to be part of the show, Chapla Bai, a dazzling courtesan from Kashi, briefly enters this competitive world, and sweeps the poet Nafis Bai off her feet. An irresistible passion takes root, expanding and contracting like a wave of light.
Talking of Muskaan
Life, death and secrets – and the young people caught in-between.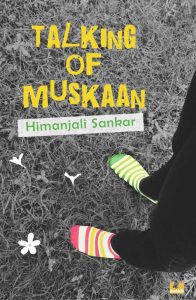 Three classmates—her former best friend Aaliya, the hottie Prateek, and the class topper Subhojoy—talk about Muskaan, and themselves. About school, home and the larger world, the school bus and the basketball court; about secrets that become burdens. And through their stories are revealed the twists and turns that drove Muskaan to try to kill herself.
*
Which stories spoke to you this month? Share with us by dropping us a line in the comments!
Team Penguin wishes you safety, wellbeing, and pride.