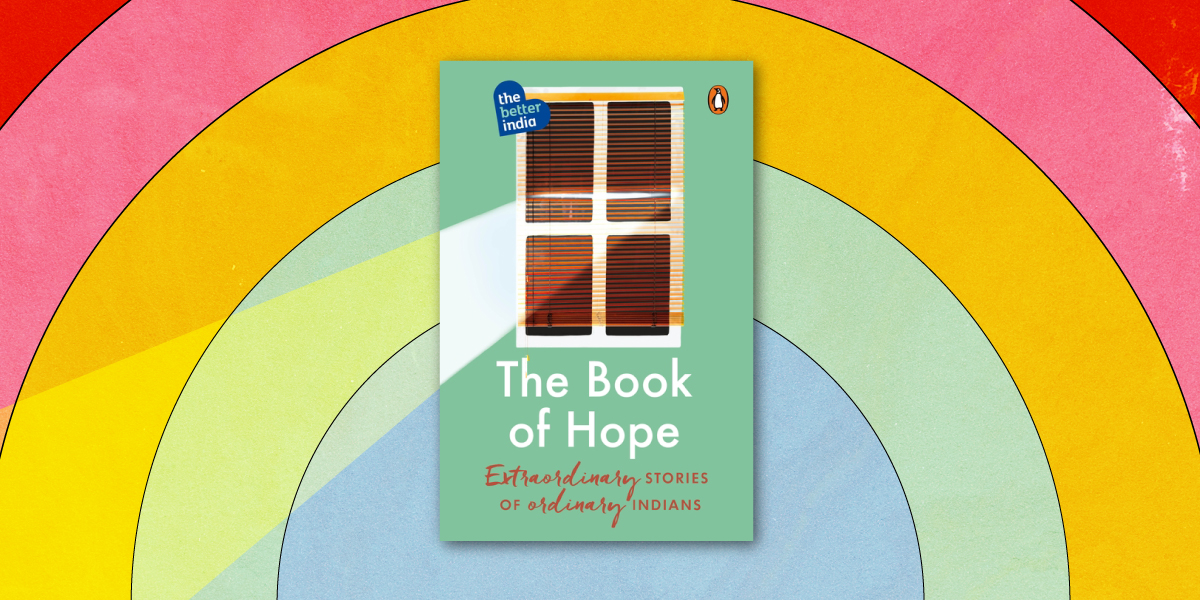 Lately the news cycle has been a whirlpool of trauma, scandal, and sensationalism. Far from facts, a new genre of tabloid truths has now changed the face of journalism. 
What most people do not know is that journalism originally started off with human stories. The world's oldest newspaper started in the 17th century in Strausbourg and was a chronicle of daily lives.
Harking back to the roots is The Book of Hope: Extraordinary Stories of Ordinary Indians, a special project between The Better India and Penguin India. Whenever we hear inspirational and motivational stories, we often treat them as the exception. Instead of creating empathy and seeing how one can spread awareness. It is time for the focus to shift towards stories that show humanity without a filter. Here are a few people at the centre of stories that fit that very description.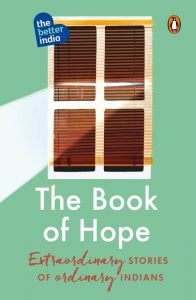 Stories about resilience
Stories of injustice are directly tied to assumed pillars of society. Take the rampant problem of female infanticide and acid attacks. One is a clear symptom of gender discrimination, while the other is an example of misogyny and male entitlement. We are often so discouraged by the statistics that we rarely consider the true stories of survivors. 
Like Jasbeer Kaur (He Tried to Kill Me), who was forced to choose between being a wife and a mother. 
Kavita (Left Blind, She Now Helps Others), who is not just another victim of an acid attack, but a beacon of light for the marginalized. 
Stanzin Saldon (An Agent of Change in Kargil) is a young woman who stood up for herself and her chosen family against hearsay and is now changing the face of education in a forgotten part of Ladakh. 

Stories about self-discovery
There are some decisions we make in our daily routine, like when to set the alarm, what clothes to wear, which traffic route to follow, etc. Then there are the decisions that unwittingly put us on the path of our life purpose. 
Like Kaushik (Middle-Class and Gay), who always knew he was gay but was never confident about his sexuality. It was only when he decided to pursue his PhD that a turning point put him on the path of self-love. 
Jasmine (This Kerala Trainer is an Inspiration), who hails from the small village of Mukkam in Kerala burns her bridges and takes up a simple job, only to find herself going viral. 
COVID-19 recalibrated Sameer's (His Biryani Took Off!) original plans and had him return to his true passion. Now he has clients like actors Swara Bhasker and Mrunal Thakur.
Stories that offer perspective
We grow up hearing oversimplified tales of black-and-white, good-and-bad, but a lot of society's moralizing is being called out today through the power of storytelling. 
In For Love for Their Children, Farida and Roopmati tell their story from the margins of society, despite being in the oldest profession in the world. 
In Did I Not See the Signs? Raashi Thakran shines a light on the reality of mental health awareness as the one who is left behind. 
In Tongawala to Masala King, Mahashay Chunni Lal Gulati steps out of the MDH packets on our kitchen shelves, telling us how there is no such thing as an overnight success.