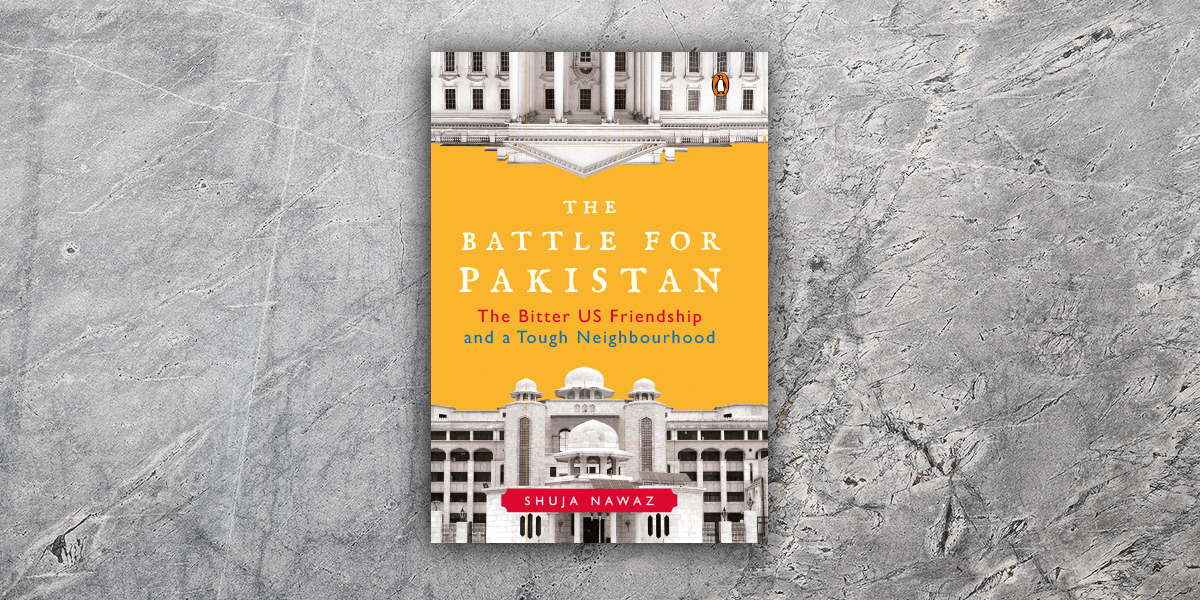 Located at a strategically important point on the map, Pakistan abuts Afghanistan, Central Asia, Russia, China, Iran, India and the Arabian Peninsula. But what sort of relationship does Pakistan share with its neighbors and the US?
The Battle for Pakistan by Shuja Nawaz sheds light on the same. Based on the author's deep and first-hand knowledge of the regions and his numerous interactions with leading civil and military actors, coupled with his access to key documentation, this book helps understand the complex relationship Pakistan has shared with the USA and its neighbors, Afghanistan and India.
Read on to discover interesting facts about Pakistan's relationship with Afghanistan.
Little trust between the countries.
There was also little communication or trust between Afghanistan and Pakistan.
As evident by the following event:
On 23 October 2017, President Ashraf Ghani of Afghanistan stated that the Afghanistan–Pakistan Transit Trade Agreement of 2010 is to end since Pakistan did not allow Afghan trucks to go into Pakistan, while Pakistani trucks could enter Afghanistan fully loaded. (milestones chapter)
~
Aid from the US.
(In fact these) two countries had never seen eye-to-eye since the birth of Pakistan in 1947, yet they pretended to go along in order to benefit from the massive US economic and military assistance that was expected to head their way….even as the unlikely alliance crumbled over time.
Pakistan ranked fourth in terms of overall foreign assistance from the US, at 3.4 per cent of total US aid, well behind Afghanistan, which received 26.1 per cent of aid. It was ranked fifth in economic assistance with 3.2 per cent of such aid, again well behind Afghanistan which accounted for 8.4 per cent of economic aid. It also ranked fifth behind Afghanistan in military aid at 3.8 per cent, with Afghanistan leading the pack at 57.5 percent.
This was ironic, since in the eyes of the vice-president of the United States, Joseph Biden, Pakistan ranked much higher on the value chain for the US.
 `
Pakistan's cooperation with the US for the war in Afghanistan.
Afghanistan, a landlocked country, presented an obvious challenge to the amphibious assault forces, but Mattis brokered a secret agreement with the government (sic) of Pakistan to provide landing beaches and access to an airstrip. Task Force 58 was airlifted into Afghanistan in late November 2001 and was instrumental in the capture of Kandahār, a city regarded as the spiritual home of the Taliban.
 ~
Afghanistan's relationship with India.
Kayani saw a direct linkage between the stability and future of Afghanistan and Pakistan. 'It cannot, therefore, wish for Afghanistan anything other than what it wishes for itself.' He stated firmly: 'Pakistan has no right or desire to dictate Afghanistan's relations with other countries. This includes relations with India.' This must have been music to the Americans' ears, but the reality on the ground was at a tangent from this statement of Pakistani policy; Pakistan wanted Afghanistan, at every step, to expunge India's presence and influence.
~
Looking at the future.
Meanwhile, in Pakistan's western border region, the potential for economic interaction with Afghanistan still remains more a hope than a reality. Decades of distrust and the underlying Indo-Pakistani rivalry inside Afghanistan will stand in the way of better integration, despite the aspirations of the new Afghan leadership to make Afghanistan a regional trade hub and a revived terminus of the Grand Trunk Road that links Kabul to Dhaka.
 ~
The book claims: The future of Afghanistan is inextricably linked to the future of its neighbor Pakistan. To discover more interesting facts about Pakistan's relationship with Afghanistan and the US, grab your copy today!