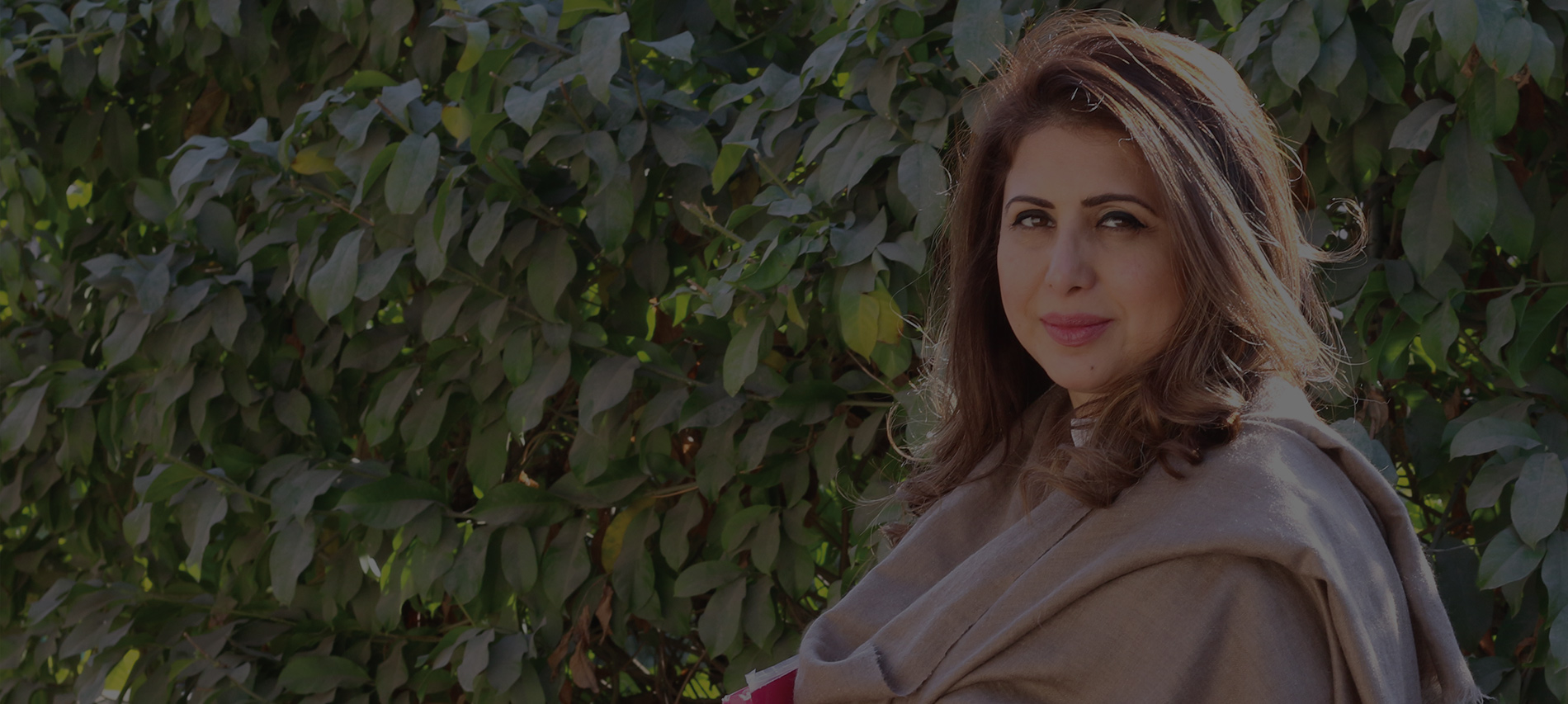 We recently spoke to the author of This House of Clay and Water, Faiqa Mansab. Her debut novel is set in Lahore and explores the themes of love, friendship and orthodoxy.
Below is our conversation with Faiqa, who is currently in Lahore:
Share your writing process behind The House of Clay & Water, how did you think of writing about the insidious power of orthodoxy in Pakistan?
I've come to believe that we write the stories that we are meant to; stories which only we can write. I come from a pluralistic and hybrid literary family tree. Punjabi Sufi poetry was always playing in the background at home. I grew up reading English literature, then graduated to American and European literatures, and all the while I was also reading Ghalib, Faiz, Mir, short story writers, novelists, women who wrote about the devastating Pakistan I lived in, yet I was so far removed away from it. Despite such a diverse education, I was never confused about my identity or my languages.  I loved all three that were at my disposal and yearned for Persian and French.
I read whatever I could, except for comics. I'm afraid I've never appreciated comics. I read literary novels and also cross-genre novels like Du Maurier, Mary Stewart, Pat Conroy, Colleen McCollough and others who wrote beautifully but were still not considered 'highbrow'. I wanted to write like all of them. I don't think a writer makes a conscious decision to write about a topic or social issue.
This House of Clay and Water grew out of the first draft of another book that I had been writing prior to the MFA. It employed Magical Realism, sported a jinn, and a great deal of philosophy. After 60k words the story was still emerging and wasn't very clear. It was called lyrical, beautiful and all that by my first readers, my class fellows, but I knew I had to let it go. I started the novel again, rooted in what is called 'realism' in literary terms. The female protagonist of the previous novel had stayed with me and moved premises into the new novel. She became stronger, her voice was so clear.
I'm very proud of my legacy, very rooted in this land, and my heritage. My writing stems from a place of deep love for this land, its customs and privileges, its tragedy and its sorrows. My memory goes back a long way; long before I was born, or my parents were born and this novel isn't about orthodoxy waging wars on Pakistani turf, but orthodoxy waging war on spiritualism, on Sufism, on tolerance. It is hurtful. It is wrong. It isn't us.
How did you come up with the different characters in your book, have you met such people in real life?
I never really know how to answer that question. If you mean, are they based on real people? Then no, they are not. If you mean that you will never see them in real life, then I've failed as a writer. They aren't real but they had better be realistic. They are I think, or the biggest publishing house in the world wouldn't have backed this book. (I love reminding everyone that Penguin has published my book).
Difference fascinates me. Peripheries and centers fascinate me. Power dynamics between genders and how social constructs mold people and their behaviors is frighteningly like living in a prison, like being conditioned and brain washed. When you really come down to it, we are all conditioned to behave in certain ways under given circumstances…like Pavlov's dogs. There is very little agency in an average human life until and unless we actively go against the grain, at the risk of being ostracized, called mad or just hated.
I wanted to write about such people. Women who go against the grain are worse off than men even. They are intolerable. They are monsters that have to be killed to re-establish social order like in Sophoclean tragedy or Shakespearean tragedy, where the social sickness had to be rooted out, killed to purge the city state and bring peace. These aberrations are not tolerated.
Which brought me to those human beings the world considers aberrations, and ridicules, and humiliates: eunuchs, hermaphrodites, castrati's. They were not treated this badly in the sub-continent until the British came along. The attitude of hate and humiliation towards hermaphrodites is a legacy of the British. In the traditional and historical culture of the sub-continent, hermaphrodites were treated with courtesy, even if they were not considered equal. But now we must do better for women and for transgenders.
Do you have any writing rituals?
Coffee. Nothing fancy, but hot, and at least two large mugs to start me off. I have a lovely little study, with a lilac ceiling, and a thick carpet of the same color and a small white mantle with my books on it. A writing table facing the wall which has my vision board from end to end, full of Van Gogh and Monet postcards, inspirational quotes and rules of writing from famous authors. I sit and I stare, drink my coffee and feel small and miserable. Then I drink another cup, and I feel better, less small, less insignificant, more ambitious. A few more sips, and I open my laptop. Its sleek and new, and has only my manuscripts. I begin by reading what I had written yesterday or day before. Sometimes I don't see any mistakes and I'll start typing happily. If I find mistakes, well, I start fixing them until I am tired. Then I get a new cup of coffee and start writing something new.
This happens only on good days. Sometimes coffee doesn't work on feelings of smallness and insignificance. Those days I sit on my lilac armchair and read Proust. You know, one might as well go down in style.
How does the place affect your writing, in terms of setting as well as inspiration?
Place is important. Location is political. Location is the heart of the story. Sometimes it is the only story. For me that place is often Lahore. I will never understand this city. I've accepted that and that's' why I can write about it. It so complex and so Protean. I love writing about this city.
Any advice for aspiring writers?
Learn to edit your own work. Read it again and again till you're sick of it and can see beyond your love for it and into the mechanics of sentences and paragraphs. Then get rid of everything extraneous.