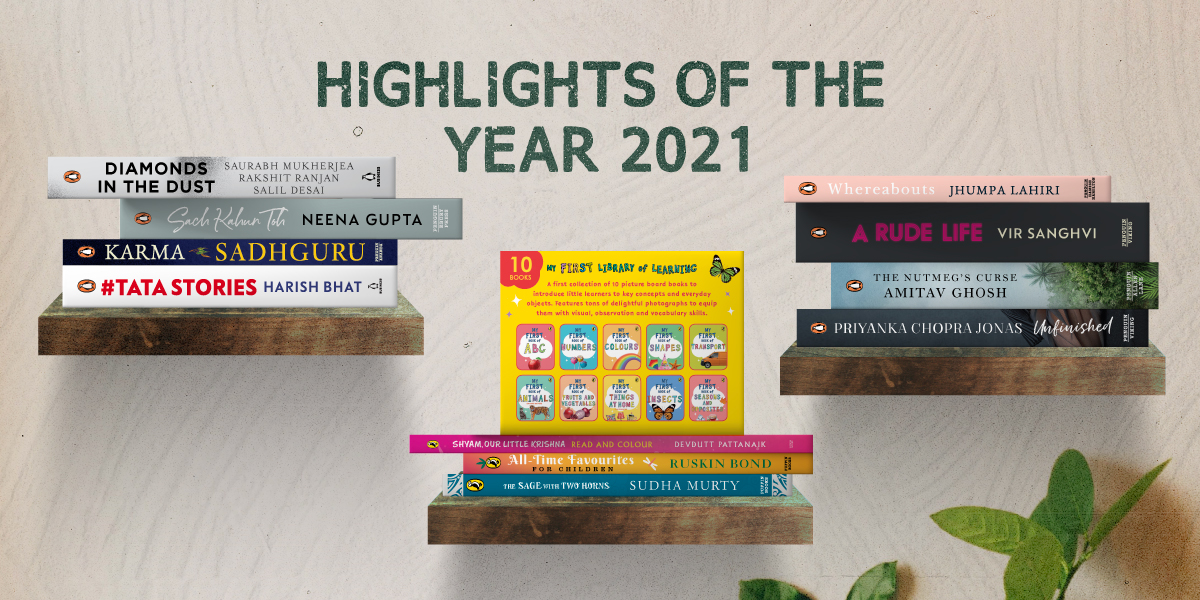 2021, an extraordinary year, charted a trajectory of emotional experiences and most people found their respite in the domain of books. Books comforted adults and kids when their plans went awry, they provided sheer warmth when the world was socially distanced, they allowed people who were homebound to travel and they offered solace to those hunkered down on the couch. During such unprecedented times, we became more reliant on books for our daily dose of entertainment or learning than ever before! We started to see them as companions and friends rather than pages with coherent ink stains. So, let's pat our backs and raise our glasses for making it through this tumultuous year.
From best memoirs to historical fiction, from non-fiction to self-help books, we stayed close to you the entire year. The following books are only a few of the many remarkable literary releases this year.
Unfinished
In this thoughtful and revealing memoir, readers will accompany one of the world's most recognizable women on her journey of self-discovery. A remarkable life story rooted in two different worlds, Unfinished offers insights into Priyanka Chopra Jonas's childhood in India; her formative teenage years in the United States; and her return to India, where against all odds as a newcomer to the pageant world, she won the national and international beauty competitions that launched her global acting career. Whether reflecting on her nomadic early years or the challenges she's faced as she's doggedly pursued her calling, Priyanka shares her challenges and triumphs with warmth and honesty. The result is a book that is philosophical, sassy, inspiring, bold, and rebellious. Just like the author herself.
From her dual-continent twenty-year-long career as an actor and producer to her work as a UNICEF Goodwill Ambassador, from losing her beloved father to cancer to marrying Nick Jonas, Priyanka Chopra Jonas's story will inspire readers around the world to gather their courage, embrace their ambitions, and commit to the hard work of following their dreams.
Sach Kahun Toh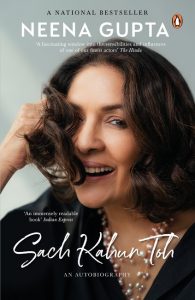 An unsparingly honest memoir by an actor who is known to lead life on her own terms. Neena Gupta's most awaited auto-biography!
In Sach Kahun Toh, actor Neena Gupta chronicles her extraordinary personal and professional journey-from her childhood days in Delhi's Karol Bagh, through her time at the National School of Drama, to moving to Bombay in the 1980s and dealing with the struggles to find work. It details the big milestones in her life, her unconventional pregnancy and single parenthood, and a successful second innings in Bollywood. A candid, self-deprecating portrait of the person behind the persona, it talks about her life's many choices, battling stereotypes, then and now, and how she may not be as unconventional as people think her to be.
Whereabouts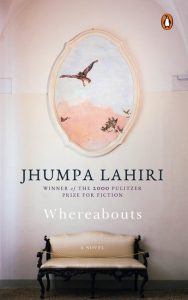 Exuberance and dread, attachment and estrangement: in this novel, Jhumpa Lahiri stretches her themes to the limit. The woman at the center wavers between stasis and movement, between the need to belong and the refusal to form lasting ties. The city she calls home, an engaging backdrop to her days, acts as a confidant: the sidewalks around her house, parks, bridges, piazzas, streets, stores, coffee bars. We follow her to the pool she frequents and to the train station that sometimes leads her to her mother, mired in a desperate solitude after her father's untimely death. In addition to colleagues at work, where she never quite feels at ease, she has girl friends, guy friends, and "him," a shadow who both consoles and unsettles her. But in the arc of a year, as one season gives way to the next, transformation awaits. One day at the sea, both overwhelmed and replenished by the sun's vital heat, her perspective will change. This is the first novel she has written in Italian and translated into English. It brims with the impulse to cross barriers. By grafting herself onto a new literary language, Lahiri has pushed herself to a new level of artistic achievement.
Karma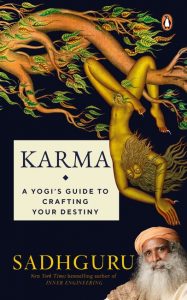 A much-used word, Karma is loosely understood as a system of checks and balances in our lives, of good actions and bad deeds, of good thoughts and bad intentions. A system which seemingly ensures that at the end of the day one gets what one deserves. This grossly over-simplified understanding has created many complexities in our lives and taken away from us the very fundamentals of the joy of living.
Through this book, not only does Sadhguru explain what Karma is and how we can use its concepts to enhance our lives, he also tells us about the Sutras, a step-by-step self help & self improvement guide to navigating our way in this challenging world. In the process, we get a deeper, richer understanding of life and the power to craft our destinies.
A Rude Life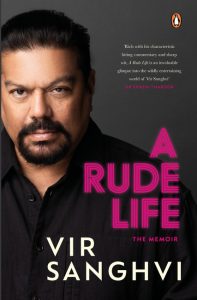 Vir Sanghvi's has been an interesting life – one that took him to Oxford, movie and political journalism, television and magazines – and he depicts it with the silky polish his readers expect of him. In his autobiopgrahy, A Rude Life, he turns his dispassionate observer's gaze on himself, and in taut prose tells us about all that he's experienced, and nothing more for he's still a private man.
He unhurriedly recounts memories from his childhood and college years, moving on to give us an understanding of how he wrote his biggest stories, while giving us an insider's view into the politics and glamour of that time.
This is an explosively entertaining memoir that details one of the most eventful careers in Indian journalism. Studded with a cast of unforgettable characters like Morarji Desai, Giani Zail Singh, Amitabh Bachchan, Dhirubhai Ambani and a host of other prominent political and cultural figures, A Rude Life is a delicious read.
#Tatastories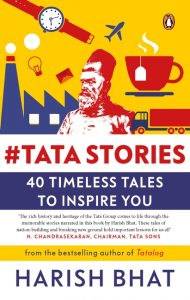 The Tatas have a legacy of nation-building for over 150 years. Dancing across this long arc of time are thousands of beautiful, astonishing stories, many of which can inspire and provoke us, even move us to meaningful action in our own lives.
A diamond twice as large as the famous Kohinoor pledged to survive a financial crisis; a meeting with a 'relatively unknown young monk' who later went on to be known as Swami Vivekananda; the fascinating story of the first-ever Indian team at the Olympics; the making of India's first commercial airline and first indigenous car; how 'OK TATA' made its way to the backs of millions of trucks on Indian highways; a famous race that was both lost and won; and
many more.
#TataStories is a collection of little-known tales of individuals, events and places from the Tata Group that have shaped the India we live in today.
The Nutmeg's Curse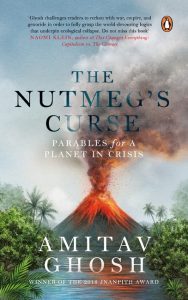 Before the 18th century, every single nutmeg in the world originated around a group of small volcanic islands east of Java, known as the Banda Islands. As the nutmeg made its way across the known world, they became immensely valuable – in 16th century Europe, just a handful could buy a house. It was not long before European traders became conquerors, and the indigenous Bandanese communities – and the islands themselves – would pay a high price for access to this precious commodity. Yet the bloody fate of the Banda Islands forewarns of a threat to our present day.
Amitav Ghosh argues that the nutmeg's violent trajectory from its native islands is revealing of a wider colonial mindset which justifies the exploitation of human life and the natural environment, and which dominates geopolitics to this day.
Written against the backdrop of the pandemic and the Black Lives Matter protests, and interweaving discussions on everything from climate change, the migrant crisis, and the animist spirituality of indigenous communities around the world, The Nutmeg's Curse offers a sharp critique of Western society, and reveals the profoundly remarkable ways in which human history is shaped by non-human forces.
Diamonds in the Dust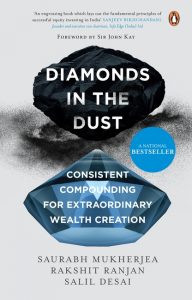 Over the last few years, there has been a growing realization among Indians that their life's savings, the bulk of which are parked in physical assets like real estate and gold, are unlikely to help them generate sufficient returns to fund their financial goals, including retirement. At the same time, many have lost their hard-earned money trying to invest in financial assets, including debt and equities. Such losses have occurred due to many reasons, such as corporate frauds, weak business models and misallocation of capital by the companies in whose shares unsuspecting investors parked their savings. What options do Indian savers then have to invest in, and build their wealth?
Diamonds in the Dust offers Indian savers a simple, yet highly effective, investment technique to identify clean, well-managed Indian companies that have consistently generated outsized returns for investors. Based on in-depth research conducted by the award-winning team at Marcellus Investment Managers, it uses case studies and charts to help readers learn the art and science of investing in the US$3 trillion Indian stock market.
The book also debunks many notions of investing that have emerged from the misguided application of Western investment theories in the Indian context.
All-Time Favourites for Children
All Time Favourites for Children celebrates Ruskin Bond's writing with stories that are perennially loved and can now be enjoyed in a single collectible volume. Curated and selected by India's most loved writer, this collection brings some of the evocative episodes from Ruskin's life, iconic Rusty, eccentric Uncle Ken, ubiquitous grandmother, and many other charming, endearing characters in a single volume while also introducing us to a smattering of new ones that are sure to be firm favourites with young readers. Heart-warming, funny and spirited, this is a must-have on every bookshelf!
Shyam, Our Little Krishna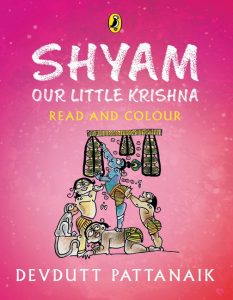 Devdutt Pattanaik introduces the story of Krishna, fondly known as Shyam, to a new generation of readers. Told simply in his inimitable style, Shyam, Our Little Krishna is perfect as a read-aloud to acquaint young readers with the beauty, wisdom and love that Krishna embodied.
Curated with fascinating bite-sized stories, myths and trivia about the young god, it features over forty playful artworks accompanied by pages dedicated for colouring.
One-of-a-kind, this book is a must-have for every curious mythology enthusiast and budding artist!
The Sage with Two Horns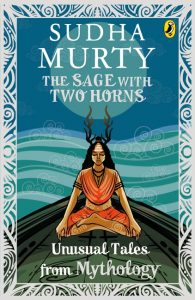 ave you heard of the king who sacrificed his own flesh to keep his word to a pigeon? Or about the throne that gives anyone who sits on it the unique ability to dispense justice! And how about the sculptor who managed to make magnificent statues with no hands at all?
There's something for everyone in this collection of tales of wisdom and wit!
From quarrels among gods and the follies of great sages to the benevolence of kings and the virtues of ordinary mortals, Sudha Murty spins fresh accounts of lesser-known stories in Indian mythology. Accompanied by fantastical illustrations and narrated in an unassuming fashion, The Sage with Two Horns is sure to delight fans of the beloved storyteller.
India's favorite author, Sudha Murty brings a follow-up to the bestselling Serpent's Revenge: Unusual Tales from the Mahabharata, The Upside-Down King: Unusual Tales about Rama and Krishna and The Daugher from the Wishing Tree: Unusual Tales about Women in Mythology.
My First Library of Learning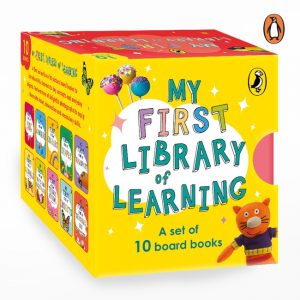 Make early learning years fun and enjoyable for your baby with My First Library of Learning, a complete collection of 10 expertly researched, carefully curated essential baby board books with beautiful bright images to add to your child's library!
Foster a habit of reading in your little ones with this box set of 10 gorgeously designed and thoughtfully created board books. These books equip toddlers and preschoolers with essential reading, language, visual, motor and imagination skills.
This bright, handy, easy-to-read, and fun library contains:
– My First Books Of Abc
– My First Books Of Numbers
– My First Books Of Colours
– My First Books Of Shapes
– My First Books Of Things At Home (And Around Us)
– My First Books Of Fruits And Vegetables
– My First Books Of Seasons And Opposites
– My First Books Of Transport
– My First Books Of Animals (Domestic And Wild)
– My First Books Of Insects