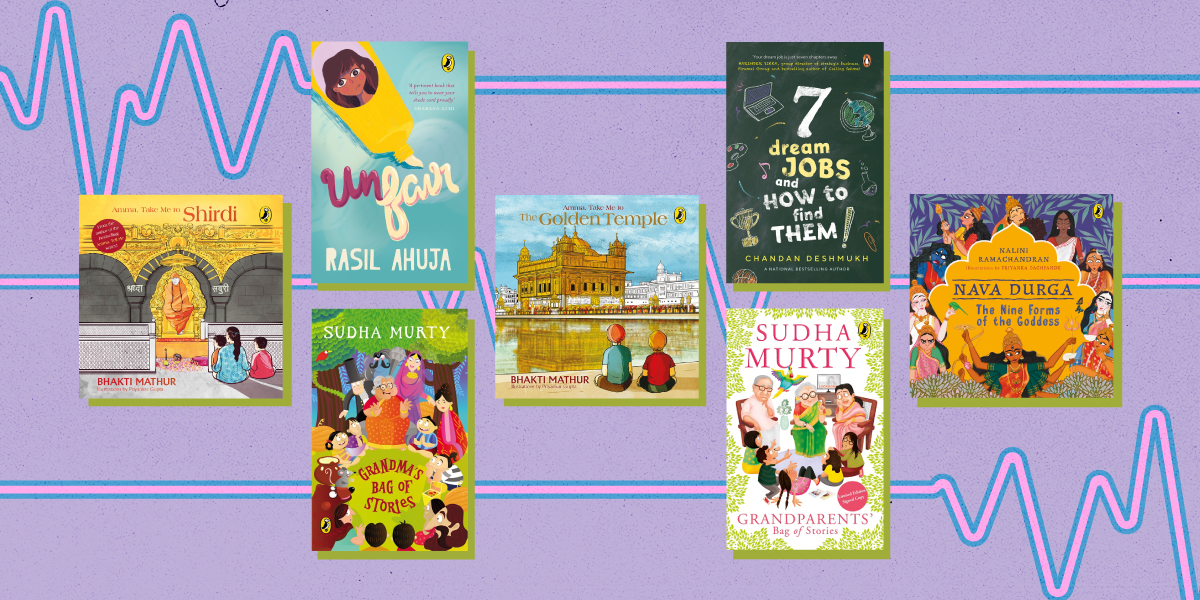 While some kids love to read, there are some who are yet to be introduced to the world of books. And for both kinds, Penguin brings something special- audiobooks!
Bring back the nostalgic habit of storytelling to kids with their own personal storyteller! Before you know it, your child would become a bibliophile and perhaps even a storyteller!
Here are some of our favourite audiobooks for you to choose from: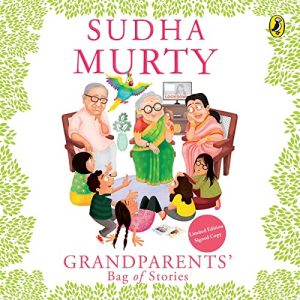 Grandparents' Bag of Stories
By Sudha Murty
It's 2020, and children are stuck indoors as the novel coronavirus finds its way into India. A nationwide lockdown is announced, and amidst the growing crisis, Ajja and Ajji welcome their grandchildren and Kamlu Ajji into their house in Shiggaon.
From stitching masks, sharing household chores, preparing food for workers to losing themselves in timeless tales, the lockdown turns into a memorable time for the children as they enter the enchanting world of goddesses, kings, princesses, serpents, magical beanstalks, thieves, kingdoms, and palaces, among others. The myriad stories told by their grandparents become the biggest source of joy, making the children compassionate, worldly-wise and more resilient than ever.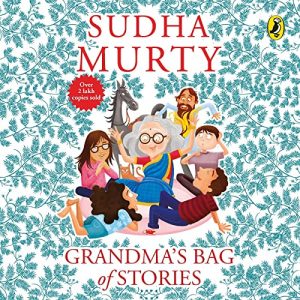 Grandma's Bag of Stories
By Sudha Murty
Memories of a grandparent spinning tales around animals and mysterious characters have kept many of us rapt till date. Sudha Murty's Grandma's Bag of Stories is simply delightful. The story starts with Anand, Krishna, Raghu and Meena arriving at their grandparents' house in Shiggaon. Overjoyed Ajji and Ajja (Grandmother and Grandfather in Kannada) get the house ready, while Ajji prepares delicious snacks for children. Finally, times comes when everyone gathers around Ajji, as she opens her big bag of stories. She tells stories of kings and cheats, princesses and onions, monkeys and mice and scorpions and hidden treasures.
This book is ideal for young children and those who are 5+ in age. Stories are accompanied morals. Lucid and simple language of the book make it thoroughly enjoyable.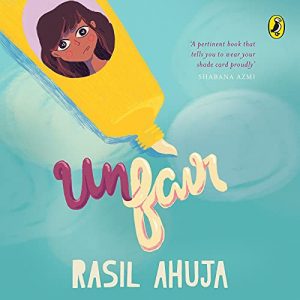 Unfair by Rasil Ahuja
Auditions are on for the seventh-grade annual play. Lina sets her heart and sights on the lead role, but the drama teacher seems to think Lina isn't the right shade for the part. All Lina wants is a fair chance to try out for the role.
Meher finds math far more interesting, and less dramatic, than Macbeth. When her extroverted BFF Lina suddenly becomes distraught and withdrawn, Meher tries to figure out what she may have done wrong. Will their friendship fade, or will Meher find a solution to this problem?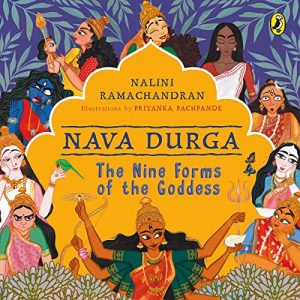 Nava Durga by Nalini Ramachandran
Durga, as this powerful warrior-goddess is known,
Has nine special forms – each one unique, not just a clone.
Shailaputri, Brahmacharini and Chandraghanta, Kushmanda and Skandamata,
Katyayani and Kaalratri,
Maha Gauri and Siddhidatri…
They are the Nava Durga,
Worshipped during Navaratri,
The festival of nine nights and nine days
That's celebrated across India and the world in myriad ways
To praise the goddesses and their glory.
This is their story!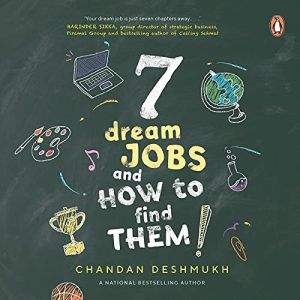 7 Dream Jobs and How to Find Them
By Chandan Deshmukh
On an average, 11 hours a day for the rest of your life, you'll either be working or traveling to your workplace. Now imagine being stuck in the wrong job! A study says that 80 percent of Indians are unhappy with their jobs. Then how can we find a job that makes us happy? Is there a formula we can use to find our dream job?
Go on a journey with national best-selling author Chandan Deshmukh as he guides you through the various opportunities, challenges, and turning points of any career and most of all, finding a job that makes you happy.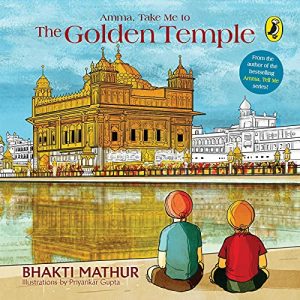 Amma, Take Me to The Golden Temple
by Bhakti Mathur
Join Amma and her children as they travel to the famous Golden Temple in Amritsar. Take a tour through the wonderful sights, sounds, and history of Darbar Sahib. Hear stories about the Sikh gurus. Visit Darshani Deori and Akal Takht.
Savour a drink from the sacred waters at Har Ki Pauri and the langar from the world's biggest kitchen! Learn Guru Nanak's eternal message of equality, love, and service. Told through interesting stories with captivating illustrations, this new series introduces listeners to the history of different faiths and their associated monuments.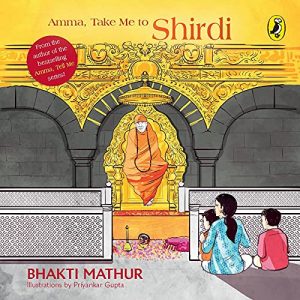 Amma, Take Me to Shirdi
By Bhakti Mathur
Join Amma and her boys as they travel to Shirdi, home to one of India's most celebrated saints – Sai Baba. Hear the story of one of the most loved and revered mystics. Walk around the neem tree that gave him shelter. Relish a few moments in Dwarka Mai, the dilapidated mosque that became his home. Visit Dhuni Mai, the ever-burning fire Sai Baba had lit, and receive his blessings.
Let Amma take you on a journey to witness the life of this unique saint who taught by example, compassion, and kindness, and who, for a century, has been drawing millions of adoring devotees every year. Told through interesting stories with captivating illustrations, this book brings alive an important place of worship in an engaging and non-preachy way.
 Which book are you going to make your kids listen to next?