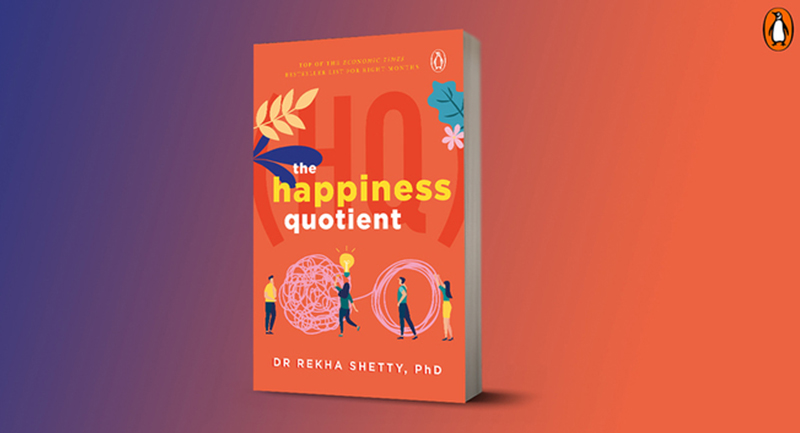 In a world driven by quantitative economic progress, the idea of measuring Gross National Happiness (GNH) was introduced by the King of Bhutan in the 1970's. GNH takes into account a mix of quality-of-life factors to determine the happiness and well- being of a nation. A powerful countervailing force to the concept of GNH is the fiercely competitive world of corporate success where the irrepressible urge to be everywhere, to own everything and to do all that before everyone else takes precedence over the fundamental human goal of being happy.
Read on to learn 5 Ways to increase one's Happiness Quotient!
Align Physical and Mental Wellness
'Listen to your body. If you are tired, rest. If you are hungry, eat. If you are lonely, communicate, ask for a hug. If you are angry, deal with your anger constructively, resolve it.'
Build Nurturing Relationships
'Belonging to a supportive nurturing group is the best protection you can have against disease and unhappiness. Being loved can prevent you from the flood of negative emotions that have the capacity to destroy you. Today many people have no friends and are not in touch with their families either. They are more comfortable with an undemanding computer than with a person.'
Combat Stress
'There is, of course, no way to make the situations less tough. Meditation and pranayama provide a way of reducing the automatic and violent reactions to stress. You can actually control autonomous systems like heartbeat and pulse rate, which were thought to be outside the individual's control.'
Deal with Loss
'Positive self-talk helps in such situations. Be prepared to sacrifice, to wait and do not rush to gratify every desire. Continue with your life's work and you will be healed. A high-tolerance level when faced with frustration is due to the capacity to motivate oneself. Motivate yourself to heal.'
Engage the Power of Emotional Fields
'Just as you can clean your physical space, your house, your office, so too do you have the ability to clean the clutter within your mental space. Sweep out all ill will, anger, fear, anxiety and the sad baggage of the past. Replace it with the smiles of loved ones, laughter and joy, peace and harmony.'
---
Dr. Rekha Shetty, founder of the Minds Power brand and Managing Director of Firstar Distribution Network Ltd, works exclusively on innovation initiatives and work-life balance. In The Happiness Quotient, she gives you the mantra to achieve excellence in the corporate world and still be happy in life.