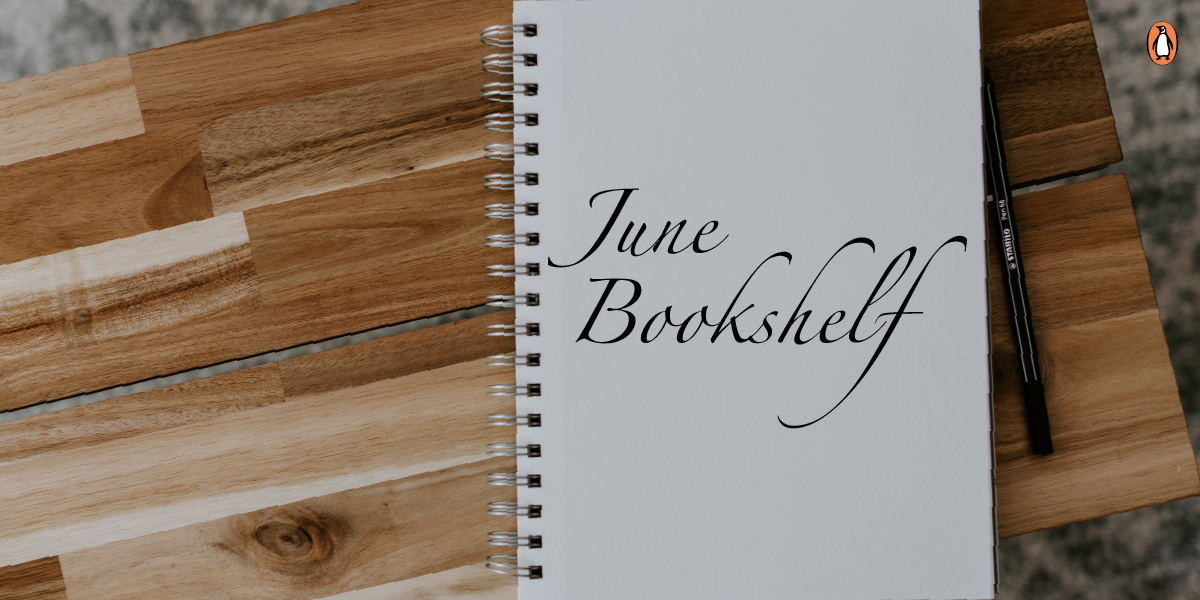 Yes, six months have passed since 2021 began. Under normal circumstances, a June mood-board would probably be filled with things like citrus fruit, travel plans, swimsuits, bright colours and pretty food. Much like Darwin theorised though, we evolve to take advantage of the resources we have. The one thing we've always got is our books. That is why our mood board for the month has taken a slightly more mellow and serene turn with iced coffee, a lounge chair, flowers, a beautifully organised bookshelf and most certainly enough time to sit and enjoy those things. Can you visualise it?
Enjoying the contents of a book is not the only experience we amass, but the whole adventure of reading, accompanied by associated sights, sounds, tactile feelings and memories of when and where we read, becomes something we can reminisce about. Be it old or new, books are forever… unless you have an overwhelming termite problem(they have an appetite for books just like we do), in which case, please do treat that as you stock up on these titles we've got for you through June.
~
Sach Kahun Toh
In Sach Kahun Toh, actor Neena Gupta chronicles her extraordinary personal and professional journey-from her childhood days in Delhi's Karol Bagh, through her time at the National School of Drama, to moving to Bombay in the 1980s and dealing with the struggles to find work. It details the big milestones in her life, her unconventional pregnancy and single parenthood, and a successful second innings in Bollywood. A candid, self-deprecating portrait of the person behind the persona, it talks about her life's many choices, battling stereotypes, then and now, and how she may not be as unconventional as people think her to be.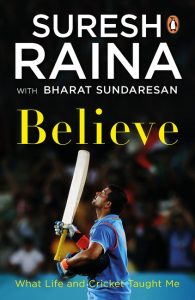 Believe
Believe, Sachin Tendulkar told him – and he took it to heart, getting the word etched on his arm as a tattoo.
In this book, Suresh Raina takes us through the challenges he faced as a young cricketer. He was bullied as a child, but he overcame every adversity life threw at him and never gave up. This is the story of the lessons he learnt and the friendships he built.
Peppered with invaluable insights – about the game and about life – that Raina acquired from senior colleagues, this book will make you believe in the power of hard work, love, luck, hope and camaraderie. It is a journey through the highs and lows in the career of a man who saw his world fall apart and yet became one of the most influential white-ball cricketers India has ever seen.
The Heartbeat of Trees
This book marks a powerful return to the forest, where trees have heartbeats and roots are like brains that extend underground, where the colour green calms us and the forest sharpens our senses. In The Heartbeat of Trees, renowned forester Peter Wohlleben draws on new scientific discoveries to show how humans are deeply connected to the natural world. In an era of cell-phone addiction, climate change and urban life, many of us fear that we've lost our connection to nature. But Wohlleben is convinced that the age-old ties linking humans to the forest remain alive and intact. Drawing on science and cutting-edge research, The Heartbeat of Trees reveals the profound interactions humans can have with nature, exploring the language of the forest, the consciousness of plants and the eroding boundary between flora and fauna.
A perfect book to take with you into the woods, The Heartbeat of Trees will help you see, feel, smell, hear and even taste the forest. Peter Wohlleben, renowned for his ability to write about trees in an engaging way, reveals a wondrous cosmos where humans are a part of nature, and where conservation and environmental activism is not just about saving trees-it's about saving ourselves, too.
#Tatastories
The Tatas have a legacy of nation-building over 150 years. Dancing across this long arc of time are thousands of beautiful, astonishing stories, many of which can inspire and provoke us, even move us to meaningful action in our own lives.
A diamond twice as large as the famous Kohinoor pledged to survive a financial crisis; a meeting with a 'relatively unknown young monk' who later went on to be known as Swami Vivekananda; the fascinating story of the first-ever Indian team at the Olympics; the making of India's first commercial airline and first indigenous car; how 'OK TATA' made its way to the backs of millions of trucks on Indian highways; a famous race that was both lost and won; and
many more.
#TataStories is a collection of little-known tales of individuals, events and places from the Tata Group that have shaped the India we live in today. 
Anti-Clock
Hendri, the coffin maker, has one goal in life: to see the dead body of his nemesis Satan Loppo being lowered into the coffin he has painstakingly carved. For it was Loppo who defiled his beloved Beatrice, and let loose his hellhound Hitler upon Hendri, giving him a permanent limp.
From inside his coffin shop, Hendri watches the world go by even as he prepares to deliver justice upon Loppo. He is confronted by the son of his best friend becoming enamoured with Loppo's wealth, Loppo's evil designs towards the hills of Aadi Nadu, and his own Christian guilt that regularly comes to haunt him. Until he meets Pundit, a 112-year-old watchmaker who was part of Bose's Indian National Army and is building an 'Anti-Clock', which can turn back time. When Loppo too hears of the Anti-Clock and desires to possess it, the inevitable battle becomes a reality.
This philosophical novel translated from Malayalam is a winner of multiple awards.
The Startup Wife
Meet Asha Ray. Brilliant coder and possessor of a Pi tattoo, Asha is poised to revolutionize artificial intelligence when she is reunited with her high school crush, Cyrus Jones.
Cyrus inspires Asha to write a new algorithm. Before she knows it, she's abandoned her PhD program, they've exchanged vows, and gone to work at an exclusive tech incubator called Utopia.
The platform creates a sensation, with millions of users seeking personalized rituals every day. Will Cyrus and Asha's marriage survive the pressures of sudden fame, or will she become overshadowed by the man everyone is calling the new messiah?
In this gripping, blistering novel, award-winning author Tahmima Anam takes on faith and the future with a gimlet eye and a deft touch. Come for the radical vision of human connection, stay for the wickedly funny feminist look at start-up culture and modern partnership. Can technology-with all its limits and possibilities-disrupt love?
Right Between the Ears
Right Between the Ears reveals the secrets that allow brands to open up hidden domains in our minds through powerful psychological triggers. The power of cognitive brands is not accidental; it is architected by applying recent scientific advances in fields as disparate as psychology, behavioural economics, social anthropology and cognitive neuroscience. These consilient techniques now allow us to peer into the soul of a brand as never before.
Marketers have created truly phenomenal brands in the past. However, until now, our understanding of brain science was not quite enough to explain why some brand campaigns become so iconic while others fizzle. This book provides a new lens with which we can deconstruct those successes and failures. It takes the reader on a rollicking ride through examples and stories of brands as timeless as De Beers, Mastercard, Allstate and Guinness, as well as modern-day wonders like Madison Reed, Allbirds and Warby Parker.
The book is called Right between the Ears because that is where the brain is. Psychologists sometimes say that everything about sex happens not where you think but right between your ears. Everything about brands, too, happens there. This book reveals all you need to know to build your own epic brands.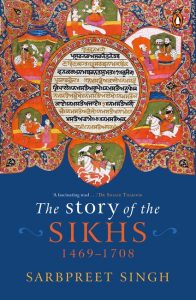 The Story of The Sikhs
The power of storytelling meets the colourful history of the Sikh faith in The Story of the Sikhs. In this book, author Sarbpreet Singh helps us reimagine the lives of the Sikh Gurus through a rich narrative that that intricately weaves in selections from the Guru Granth Sahib, the Dasam Granth and epic Braj poetry.
Starting from the birth of the first guru, Guru Nanak, the book charts the lives of the ten Gurus. Through carefully curated stories, the book does not just show the egalitarian ideals and compassionate worldview that have come to define the faith, but also sheds light on the historical context that defined the foundational principles which guided Sikhs during the era of each Guru.
Sarbpreet has deliberately approached this retelling as a storyteller rather than as a student of history in an attempt to make the work accessible and engaging. Immersive and expansive, The Story of the Sikhs is a tour de force that weaves a multi-dimensional tapestry of narrative and poetry.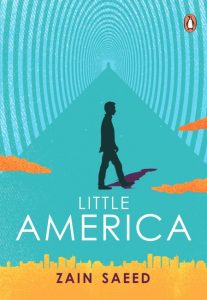 Little America
Born in a Karachi slum, Sharif Barkati became obsessed with "American" ideas of love and freedom at a very young age. He began to dream of a public place in the city that did not follow the rules, where people would be free to say and do whatever they wanted under open skies, away from the conservative eyes of Pakistani society.
With the help of his friend Afzal – and TJ, an extremely wealthy Pakistani-American – Sharif was able to realize his dream in the form of a colossal compound on the Karachi coast, full of bars, cafes, clubs, and the people of Karachi strolling about, hand in hand.
They called it Little America.
Now in prison, Sharif tells the story of his life in a letter to his favourite novelist, hoping that he will turn it into a literary masterpiece. At once a rollicking journey around the mind of a man desperate to be free, an allegory of the neo-colonial endeavour, and an investigation of the desire to emulate the perceived superior while desperately trying to hold on to one's own cultural identity, Little America asks the question: What, really, is freedom, and what can be sacrificed in its name?
A Map of Longings
This first definitive biography of Agha Shahid Ali offers a rich portrait of the poet and the world he inhabited.
Shahid is widely regarded as one of the finest poets from the Indian subcontinent, and his works are read across the world, touching millions of lives. A pioneer of ghazal writing in English, he wrote extensively about loss, nostalgia and home. A witness to the conflict that ravaged his homeland Kashmir, a loss he lamented in his collection The Country without a Post Office, Shahid has today become a symbol of hope in a violent world.
In this biography, Manan Kapoor explores the concerns that shaped Shahid's life and works, following in the footsteps of the 'Beloved Witness' from Kashmir to New Delhi and finally to the United States. He charts Shahid's friendships with figures like Begum Akhtar and James Merrill and looks at the lives the poet touched with his compassion and love. He also traces the complex evolution of Shahid's evocative verses, which mapped various cultures and geographies, and mourned injustice and loss, both personal and political. Drawing on various unpublished materials and in-depth interviews with Shahid's family, friends, students and acquaintances, Kapoor narrates the riveting story of a major literary voice and presents Shahid's poetic vision, revealing not just what he wrote but also how he taught the world to live.
Green Humour for a Greying Planet
Green Humour for A Greying Planet is a curation of gag cartoons and comic strips based exclusively on wildlife and nature, perhaps the first of its kind. At a time when global warming, wildlife crimes and man-animal conflicts are at their worst, 'Green Humour' is sure to provide its readers some much needed comic relief. A comprehensive and satirical take on various aspects of the natural world and the threats to its conservation, this book will appeal to both the scientifically inclined readers as well as the general readers.
How to Get Glass Skin
Glass skin is not just limited to Koreans. Each one of us can get flawless, dewy skin. However, this dream skin cannot be achieved overnight. How to Get Glass Skin will take you through all the steps to be followed in your morning-to-night routine of double cleansing, toning, moisturizing, application of serum, SPF application, facial oils and masking, according to your skin type and skin condition.
Dr Anupriya Goel, renowned skin specialist and medical director of the Berkowits chain of clinics, gives you an insight into the right kind of nutrition and supplements you should be taking, along with an understanding of the active ingredients that you must know of before investing in a product. This, and the latest advancements in skincare.
So what are you waiting for? Let your skin become glass-like and get addicted to the glow.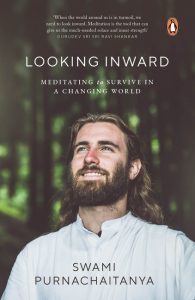 Looking Inward
The world as we know it in 2021 is worse than anything we have seen so far. Global warming, a pandemic, misinformation spreading like wildfires, fake news, riots, changing social structures and lifestyles-the ramifications of these events affect our health, relationships, productivity and, most importantly, have a lasting impact on our inner peace. It is in times like these that we feel stressed, acutely anxious and even depressed. And it is now more than ever that we need to look inward for strength, focus, happiness and resilience.
In Looking Inward, Swami Purnachaitanya helps you on your journey towards identifying the source of your anxiety, stress and restlessness, and provides you with the tools required to address and transcend them, using meditation to soothe distracted thoughts and refocusing your energy to being fully present in the moment. Every chapter includes enlightening stories, precious insights, and a ten-minute exercise that will take you one step closer to mastering your mind and building your own meditation practice.
Today, meditation is not a luxury, it is a necessity. This book helps you acknowledge the changing world while strengthening your inner energy reserves to better cope with it.
Ayurveda
This book is not a defence of Ayurveda. A sound, scientific framework of healthcare that has saved countless lives over 5000 years does not need defenders. It needs champions, and to be given wings. In a world that needs Ayurveda more than ever, Dr G.G. Gangadharan, who has been researching both the theory and the practice for the past thirty-five years, shows in his book the logic behind the science. He points out that our bodies are intelligent systems designed to keep most diseases at bay, but we must pay more attention to the signals they give us. Doing so comes with the implicit promise of true restoration. It is a promise to restore your bod and mind to its initial healthy state. Ayurveda has so much to offer; its simple application can transform daily life. In this book, you will find the secret to greater happiness through balance and long-lasting health-the idea that healthcare must address the individual as a whole and not just the disease.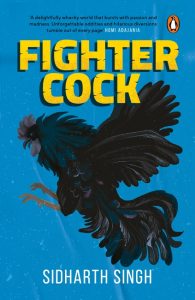 Fighter Cock
Shikargarh, central India. An untamed wilderness ruled by a dissolute raja with a passion for sex, drugs and cockfighting. The raja's Karianath fighter cocks are the undisputed champions of the area – but their reign is challenged by the new Aseel fighters imported by Teja, his bastard son, who also schemes to usurp his position.
Into this world arrives Sheru, a brooding stranger hired to work for the raja. As Sheru negotiates this wild land, he finds himself getting pulled into a deadly vortex of events that threaten to derail his destiny. But Sheru is a dangerous man with a dark past, and when he unleashes his fury, all hell breaks loose.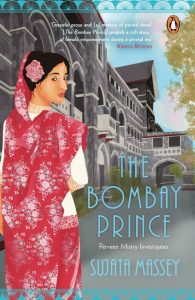 The Bombay Prince
November 1921. Edward VIII, Prince of Wales and future ruler of India is arriving in Bombay to begin a four-month tour. The Indian subcontinent is chafing under British rule, and Bombay solicitor Perveen Mistry isn't surprised when local unrest over the royal arrival spirals into riots. But she's horrified by the death of Freny Cuttingmaster, an eighteen-year-old female Parsi student, who falls from a second-floor gallery just as the prince's grand procession is passing by her college.
Freny had come for a legal consultation just days before her death, and what she confided makes Perveen suspicious that her death was not an accident. Feeling guilty for failing to have helped Freny in life, Perveen steps forward to assist Freny's family in the fraught dealings of the coroner's inquest. When Freny's death appears suspicious, Perveen knows she can't rest until she sees justice done. But Bombay is erupting: as armed British secret service marches the streets, rioters attack anyone with perceived British connections and desperate shopkeepers destroy their own wares so they will not be targets of racial violence. Can Perveen help a suffering family when her own is in danger? 
Rising Like a Storm
With King Lohar dead and a usurper queen in power, Gul and Cavas face a new tyrannical government that is bent on killing them both. Their roles in King Lohar's death have not gone unnoticed, and the new queen is out for blood. What she doesn't know is that Gul and Cavas have a connection that runs deeper than romance, and together, they just might have the strength and magic to end her for good.
Then a grave mistake ends with Cavas taken prisoner by the government. Gul must train an army of warriors alone. With alliances shifting and the thirst for vengeance growing, the fate of Ambar seems ever more uncertain. It will take every ounce of strength, love, and sacrifice for Gul and Cavas to reach their final goal and build a more just world than they've ever known.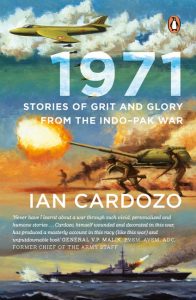 1971
An under-strength Gorkha battalion undertakes the Indian Army's first heliborne operation deep behind enemy lines, defeating a Pakistani force twenty times its strength. Fighters of the Indian Air force target the Government House in Dhaka in a daring air raid, forcing the Pakistani government in Dhaka to capitulate and surrender. Four battle casualties become close friends at the Artificial Limb Centre in Pune in the war's aftermath.
In this collection of true stories, decorated war veteran Major General Ian Cardozo recounts what really happened during the 1971 Indo-Pak war, piecing together every story in vivid detail through interviews with survivors and their families. The book also seeks to commemorate the lives of those who were killed and wounded in this war, which took place fifty years ago.
From the tragic tale of the INS Khukri and its courageous captain, who went down with his ship, to how a battalion of the Gorkhas launched what we accept as the last khukri attack in modern military history, these stories reveal what went on in the minds of those who led their men into battle-on land, at sea and in the air.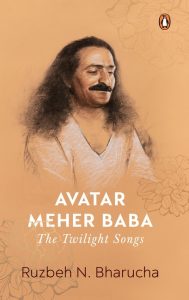 Avatar Meher Baba
Known as one of the Perfect Masters, Avatar Meher Baba touched millions of lives and passed away in 1969. Since then, his followers, who were blessed to have had been under his direct care, feel his presence strongly, even until date, and live their lives in complete devotion to him.
Now, after more than fifty years after his passing, one of the most read and loved spiritual writers, Ruzbeh N. Bharucha, pieces together what it was to have experienced Baba in person-to have been blessed by him. Through interviews with his followers, Bharucha recreates the life and times of Baba, his deep connection with his Mandali, his miracles, his methods and his teachings.
Such is the power of their words that Baba comes alive to readers like he had never been gone. It is a rare collection for those who would like to know more about what it was like to be with the Avatar himself.