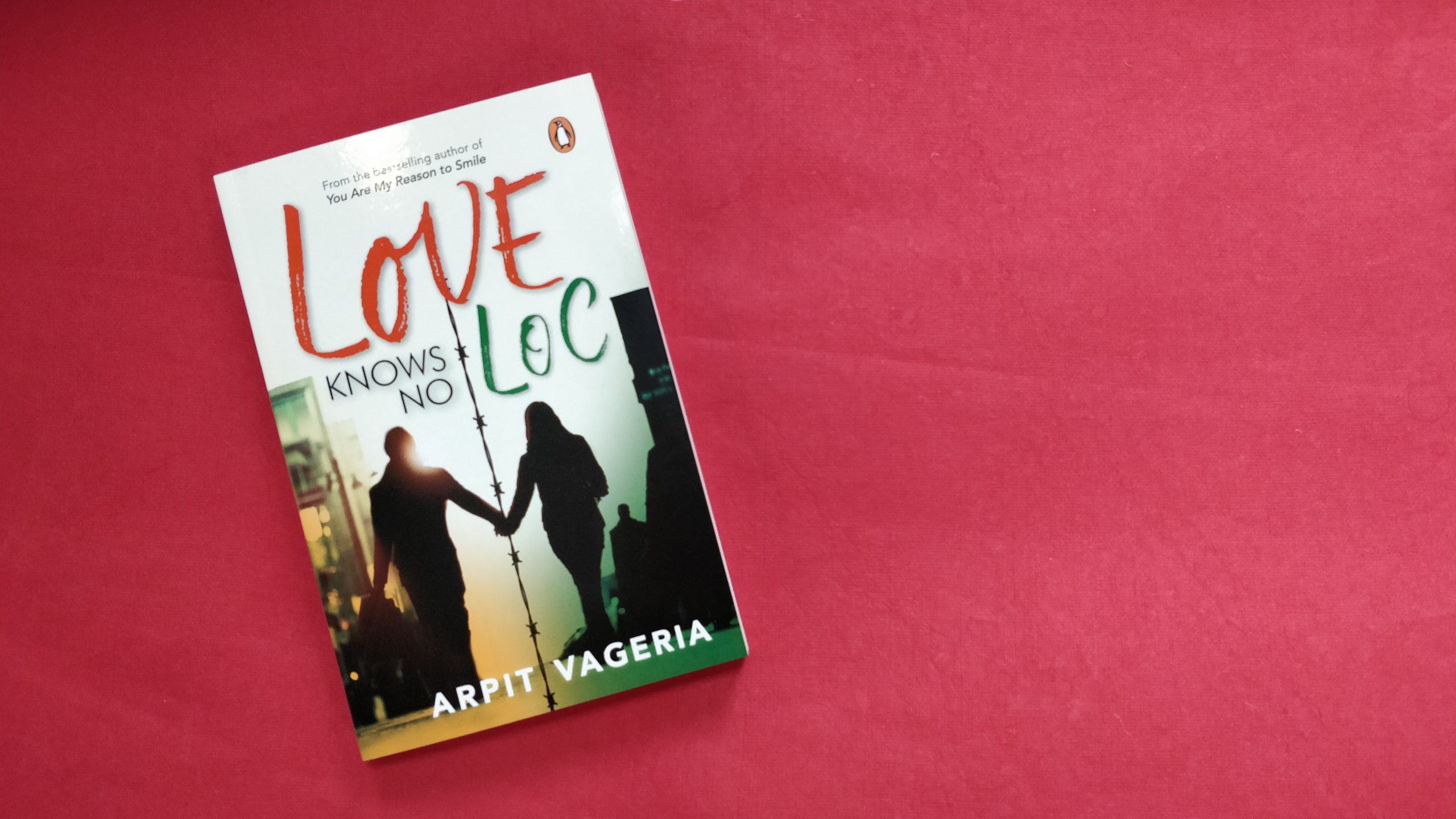 In Arpit Vageria's debut book, Love Knows No LOC, passion, stardom and international borders are about to collide in a spectacular fashion!
Zoya, a twenty-five-year-old Pakistani pop star, meets emerging Indian cricketer Kabeer while he is on tour in the country to play a match to promote Indo-Pak friendship. One thing leads to another and soon Kabeer and Zoya are inseparable. As their love for each other grows stronger, Zoya leaves Pakistan to be with Kabeer, only to return a few months later following a misunderstanding. In Pakistan, Zoya is gloomy and sulking, rethinking her connection with Kabeer. In India, a confused Kabeer is still hopeful of meeting Zoya.
As their relationship is put to the test in the wake of mounting tensions between the two countries, they both stumble across a long-buried truth that will forever change the course of their lives.
Here are the characters from the book!
Kabeer
'Considering his loathing for the country, its principles and politics, it was ironic that Kabeer's international debut was in Pakistan'. However when this debut brings the Indian team's newest young all-rounder face-to-face with the stunning Zoya Malik, he there ensues a love story that seems to have been written in the stars, but jeopardises their careers, their families and everything they hold dear, including their notions of what constitutes national pride. Can Kabeer overcome his temper, his explosive reactions to being needled about his love and his ideas about the divisions between nations, to come to love the best and accept the worst of his relationship?
"The news of his scuffle with the reporter spread like wildfire and Kabeer was suddenly daubed with the dubious distinction of being the prime target of the Indian media. A public outcry was raised against his treachery for dating a Pakistani. Some senior cricket experts even took to a newsroom debate, advising him to stay grounded and not let fame and success go to his head. Despite the prevailing chaos around him, Kabeer felt calm and at peace."
∼
Zoya Malik
On the face of it Zoya Malik has everything going for her-she's a golden-voiced beauty with an impressive musical pedigree, as the granddaughter of the maestro Amaan Ali Malik, and daughter of a powerful politician. However behind the façade of her perfect life, she must deal with the weight of the past and a controlling father who abused her mother, conniving uncle and the loss of the people she holds dear amidst the furore that erupts when her desire to see harmony between the neighbouring nations and her relationship with an Indian cricketers seems to brings out the worst in the media and the people around her.
Zoya paused for a bit, 'It's about amicable relations between the two nations.' The interviewer didn't bother to disguise his scepticism, but Zoya rallied and continued, 'I feel that performing in India could go some way to bridge the ever-widening gulf between Pakistan and India. Music is an art that unites people, regardless of nationality, and I would like my art to be an ambassador for peaceful co-existence.'
 ∼
Arko
Kabeer's teammate from Team India A, he plays for Mumbai Riders in the T20 tournaments. His straightforward intelligence and unforced humour is the base of a friendship between him and Kabeer and his quiet support and relaxed advice helps Kabeer through difficult times.
"Arko was an opener from Bengal, famous for his summary responses to fast bowlers. He revered Sourav Ganguly like a God, and one of his most well-talked-about eccentricities was his never-ending recitation of the 'Ganguly Chalisa'. Although he had met him only once, he informed every person whom he met about it and every time with a new twist—like a director taking shots from every possible angle to get the best result."
∼
Ghulam
A young shop assistant in Lahore, he is one of the first people that Kabeer feels a connection with, in Pakistan, and makes Kabeer feel at home in what he considers an alien land.
"Ghulam picked up a couple of T-shirts, one of Tendulkar and another of Afridi.  'Take these as a small gift from a Pakistani,' he said. He wrapped them up and put them into a paper bag. 'We'll come to watch the match tomorrow and for the first time in my life, I'll cheer for an Indian in Pakistan."
∼
Amaan Ali Malik/Naanu
Amaan Ali Malik, the maestro loved India unconditionally even after the Partition. He is also Zoya's beloved grandfather who brought her up after rescuing her mother from her abusive husband.
"Just close your eyes, Naanu, and imagine walking with me on the beach where you taught me how to take my first steps. It was such a beautiful day when you held me in your arms. But do you know what moved me the most? It was your belief in me whenever I fell and failed in certain portions of this chapter called 'life'. You were brave and courageous."
∼
Yashwant
Kabeer's grandfather, his feelings towards the country of his birth, Pakistan are rather complicated after the difficult wrench of Partition.
 "Then why doesn't he listen to me! It's a dangerous state and the people there are even more treacherous.'  'You too were born in Pakistan, Papa.' 'It was India back then. Pakistan is this new and strange country that sponsors terrorism, hate and deaths."
∼
Vishal Sharma
A particularly vicious reporter who seems out to present both Kabeer and Zoya in the worst possible light.
"Vishal Sharma was the journalist standing in front of the crowd, waving a placard with a #shameonkabeer poster. He rapidly spoke into the camera, pillorying Kabeer and inciting the crowd. Kabeer thought he looked familiar and then he remembered. This was the same reporter who had questioned Zoya's priorities and suggested that her avarice trumped her affection for her grandfather."
∼
Danish
Zoya's father, he is a prominent Pakistani politician. Having abused her mother through their unhappy marriage, his attitude towards Zoya is somewhat inscrutable.
"Danish sighed and raised his hands in a gesture that said, God, give me strength. 'You know, for more than a decade now I've wondered what would happen if I admitted to you that I was wrong to treat your mother the way I did. But I was always there, supporting you from behind the scenes—when your visa needed to get cleared, when your Mamu jaan tried taking advantage of your situation, and whenever you needed any kind of help."
---
Read Love Knows No LoC for a cross-border romance like no other!