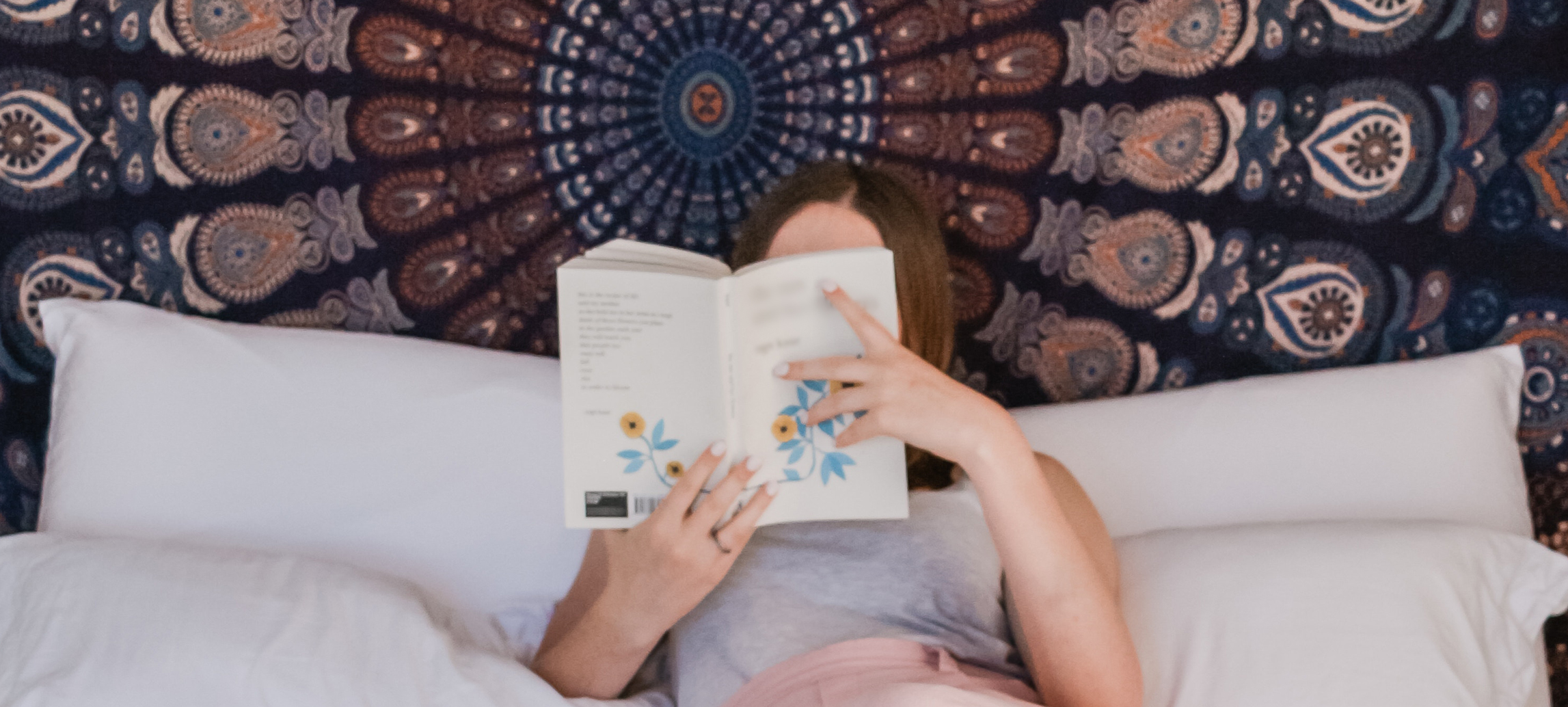 This Mother's Day, Penguin presents a list of books to gift and help mothers escape their daily grind. After all, moms need a break too!
Take a look!

Sitayana
Countless retellings, translations, and reworkings of the Ramayana's captivating story exist-but none are as vivid, ingenious and powerful as Amit Majmudar's Sitayana. Majmudar tells the story of one of the world's most popular epics through multiple perspectives, presented in rapid sequence-from Hanuman and Ravana, down to even the squirrel helping Rama's army build the bridge.
I Owe You One
Fixie Farr can't help herself. Straightening a crooked object, removing a barely-there stain, helping out a friend . . . she just has to put things right. So when a handsome stranger in a coffee shop asks her to watch his laptop for a moment, Fixie not only agrees, she ends up saving it from certain disaster. To thank her, the computer's owner, Sebastian, scribbles her an IOU – but of course Fixie never intends to call in the favour. Soon the pair are caught up in a series of IOUs – from small favours to life-changing debts – and Fixie is torn between the past she's used to and the future she deserves.
Kaifiyat: Verses on Love and Women

Kaifi Azmi's literary legacy remains a bright star in the firmament of Urdu poetry. His poetic temperament-ranging from timeless lyrics in films like Kagaz Ke Phool to soaring revolutionary verses that denounced tyranny-seamlessly combined the radical and the progressive with the lyrical and the romantic. This beautifully curated volume brings together poems and lyrics that reflect Kaifi's views on women and romance.
The Mister
The thrilling new romance from E L James, author of the bestselling Fifty Shades trilogy..
London, 2019. Life has been easy for Maxim Trevelyan. But all that changes when tragedy strikes and Maxim inherits his family's noble title, wealth, and estates, and all the responsibility that entails. But his biggest challenge is fighting his desire for an unexpected, enigmatic young woman who's recently arrived in England, possessing little more than a dangerous and troublesome past. The Mister is a roller-coaster ride of danger and desire that leaves the reader breathless to the very last page.
The Travel Gods Must be Crazy: Wacky Encounters in exotic lands
Dreaming of glorious sunrises and architectural marvels in exotic places, Sudha often landed up in situations that were uproariously bizarre or downright dangerous. Tongue firmly in cheek, she recounts her journeys through the raw wildernesses of Borneo and the African savannah, into the deserts of Iran and Uzbekistan, and up the Annapurna and the Pamirs, revealing the quirky side of solo travel to side-splitting effect. Punctuating her droll stories with breathtaking descriptions and stunning photographs, Sudha invites readers on an unexpected and altogether memorable tour around the world!
Autumn Light: Season of Fire and Farewells
Returning to his long-time home in Japan after a sudden death, Pico Iyer picks up the steadying patterns of his everyday rites: going to the post office, watching the maples begin to blaze, engaging in furious games of ping-pong every evening. As he does so, he starts to unfold a meditation on changelessness that anyone can relate to: parents age, children scatter, and he and his wife turn to whatever can sustain them as everything falls away.
The Begum: A Portrait of Ra'ana Liaquat Ali Khan, Pakistan's Pioneering First Lady
Begum Ra'ana Liaquat Ali Khan was the wife of Pakistan's first prime minister. Always intelligent, outgoing and independent, she was teaching economics in a Delhi college when she met the dashing Nawazada Liaquat Ali Khan, a rising politician in the Muslim League and an ardent champion of the cause for Pakistan. In August 1947 they left for Pakistan. Ra'ana threw herself into the work of nation building, but in 1951 Liaquat Ali Khan was assassinated, and the reasons for his murder are still shrouded in mystery.
Ra'ana continued to be active in public life-and her contribution to women's empowerment in Pakistan is felt to this day. She occasionally met with opposition, but she never gave up. It is this spirit that The Begum captures.
Cities and Canopies: Trees in Indian Cities
 Trees are storehouses of the complex origins and histories of city growth, coming as they do from different parts of the world, brought in by various local and colonial rulers. From the tree planted by Sarojini Naidu at Dehradun's clock tower to those planted by Sher Shah Suri and Jahangir on Grand Trunk Road, trees in India have served, above all, as memory keepers. They are our roots: their trunks our pillars, their bark our texture, and their branches our shade. Trees are nature's own museums.
Drawing on extensive research, Cities and Canopies is a book about both the specific and the general aspects of these gentle life-giving creatures.
The Satapur Moonstone
India, 1922. A curse seems to have fallen upon the royal family of Satapur,  where both the maharaja and his teenage son have met with untimely deaths. The state is now ruled by an agent of the British Raj on behalf of Satapur's two maharanis, the dowager queen and her daughter-in-law.
When a dispute arises between the royal ladies , a lawyer's counsel is required to settle the matter. Since the maharanis live in purdah, the one person who can help is Perveen Mistry, Bombay's only female lawyer. But Perveen arrives to find that the Satapur Palace is full of cold-blooded power play and ancient vendettas.
Too late she realizes she has walked into a trap. But whose?
Queens of Crime: True Stories of Women Criminals from India
Dysfunctional families, sexual abuse, sheer greed and sometimes just a skewed moral compass. These are some of the triggers that drove the women captured in these pages to become lawbreakers.
Queens of Crime demonstrates a haunting criminal power that most people do not associate women with. The acts of depravity described in this book will jolt you to the core, ensuring you have sleepless nights for months.
Based on painstaking research, these are raw, violent and seemingly unbelievable but true rendition of India's women criminals.
The Empress: The Astonishing Reign of Nur Jahan
Acclaimed historian Ruby Lal uncovers the rich life and world of Nur Jahan, rescuing this dazzling figure from patriarchal and orientalist cliches of romance and intrigue, while giving a new insight into the lives of the women and the girls during the Mughal Empire, even where scholars claim there are no sources. Nur's confident assertion of authority and talent is revelatory. In Empress, she finally receives her due in a deeply researched and evocative biography that awakens us to a fascinating history