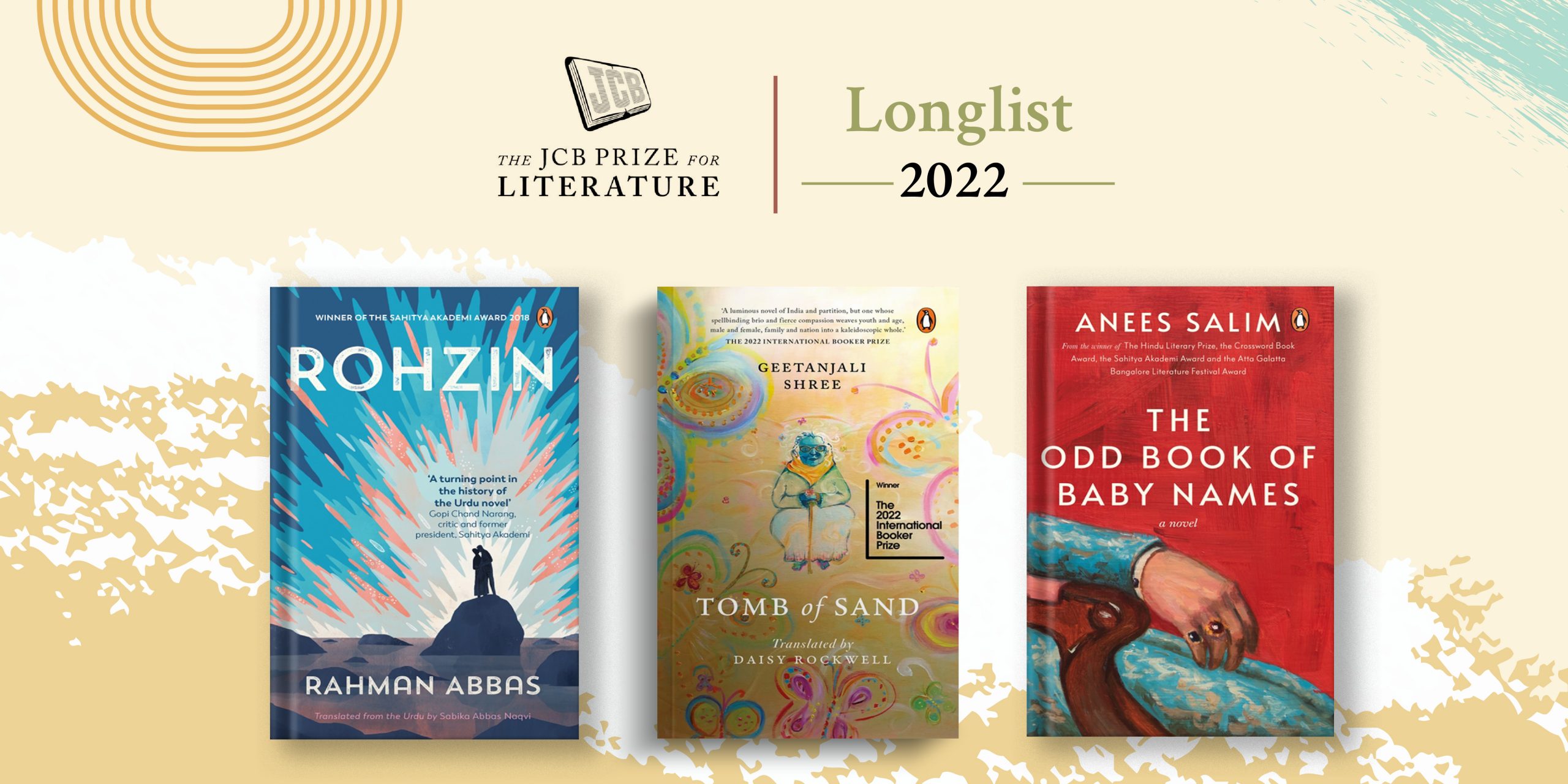 The
JCB

Prize for Literature has just unveiled its 2022 Longlist and we have three books in the run. Shortlist to be announced on 7th October 2022. Stay Tuned! 
Tomb of Sand by Geetanjali Shree, Daisy Rockwell
JCB

Prize for Literature Longlist 

In northern India, an eighty-year-old woman slips into a deep depression after the death of her husband, and then resurfaces to gain a new lease on life. Her determination to fly in the face of convention – including striking up a friendship with a transgender person – confuses her bohemian daughter, who is used to thinking of herself as the more 'modern' of the two.

To her family's consternation, Ma insists on travelling to Pakistan, simultaneously confronting the unresolved trauma of her teenage experiences of Partition, and re-evaluating what it means to be a mother, a daughter, a woman, a feminist.

Rather than respond to tragedy with seriousness, Geetanjali Shree's playful tone and exuberant wordplay results in a book that is engaging, funny, and utterly original, at the same time as being an urgent and timely protest against the destructive impact of borders and boundaries, whether between religions, countries, or genders.
The Odd Book of Baby Names by Anees Salim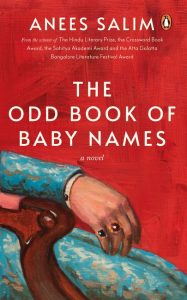 JCB

Prize for Literature Longlist 

Can a life be like a jigsaw puzzle, pieces waiting to be conjoined? Like a game of hide-and-seek? Like playing statues? Can memories have colour? Can the sins of the father survive his descendants?
In a family – is it a family if they don't know it? – that does not rely on the weakness of memory runs a strange register of names. The odd book of baby names has been custom-made on palace stationery for the patriarch, an eccentric king, one of the last kings of India, who dutifully records in it the name of his every offspring. As he bitterly draws his final breaths, eight of his one hundred rumoured children trace the savage lies of their father and reckon with the burdens of their lineage.
Layered with multiple perspectives and cadences, each tale recounted in sharp, tantalizing vignettes, this is a rich tapestry of narratives and a kaleidoscopic journey into the dysfunctional heart of the Indian family. Written with the lightness of comedy and the seriousness of tragedy, the playfulness of an inventive riddle and the intellectual heft of a philosophical undertaking, The Odd Book of Baby Names is Salim's most ambitious novel yet.
Rohzin by Rahman Abbas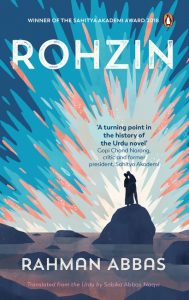 JCB

Prize for Literature Longlist 

Mumbai was almost submerged on the fatal noon of 26 July 2005, when the merciless downpour and cloudburst had spread utter darkness and horror in the heart of the city. River Mithi was inundated, and the sea was furious. At this hour of torturous gloom, Rohzin begins declaring in the first line that it was the last day in the life of two lovers, Asrar and Hina.

The arc of the novel studies various aspects of human emotions, especially love, longing and sexuality as sublime expressions. The emotions are examined, so is love as well as the absence of it, through a gamut of characters and their interrelated lives: Asrar's relationship with his teacher, Ms Jamila, a prostitute named Shanti and, later, with Hina; Hina's classmate Vidhi's relations with her lover and others; Hina's father Yusuf's love for Aymal; Vanu's indulgence in prostitutes.

Rohzin dwells on the plane of an imagination that takes readers on a unique journey across the city of Mumbai, a highly intriguing character in its own right.