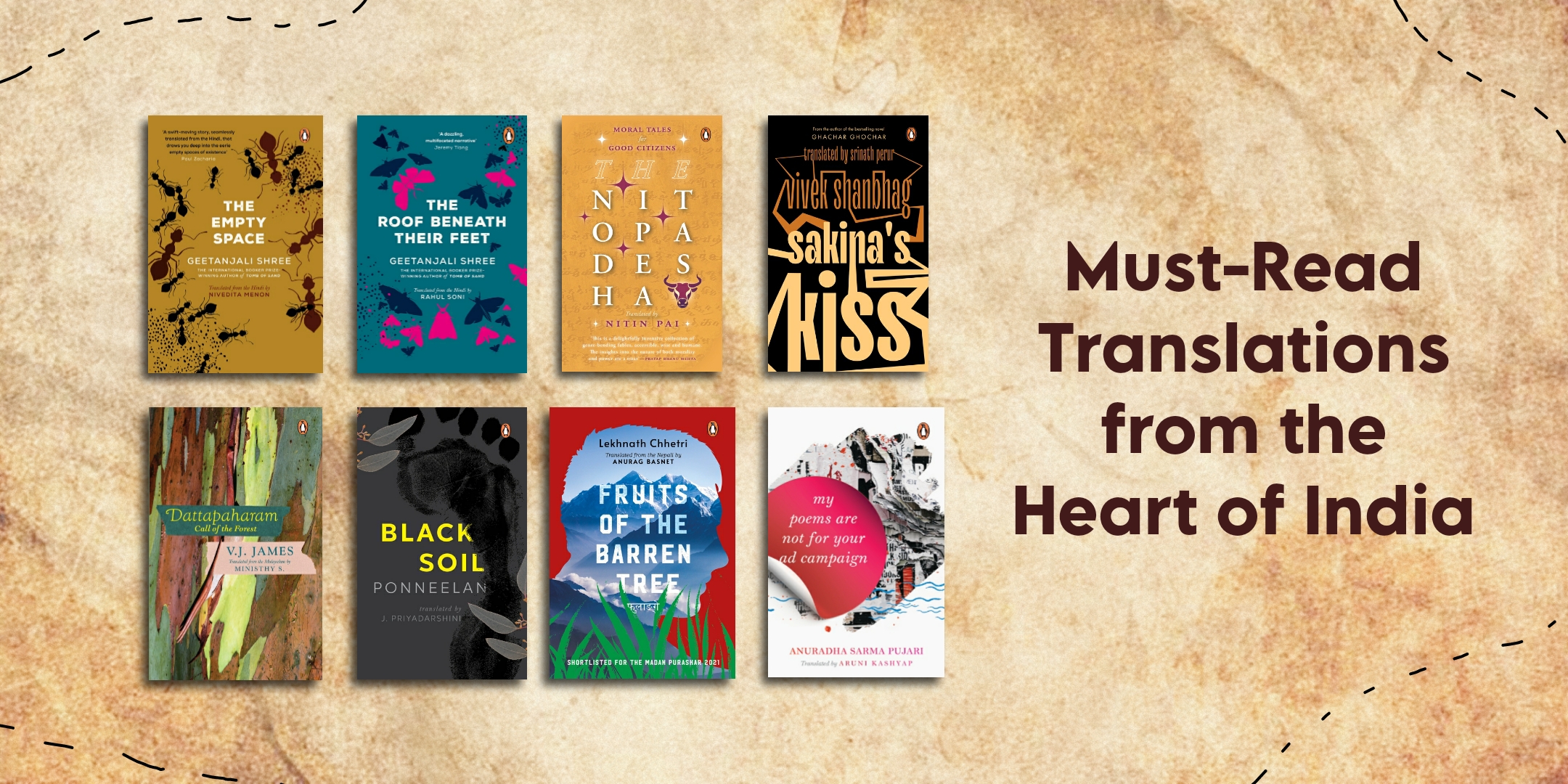 On this International Translation Day, explore the rich tapestry of Indian literature as we take you on an adventure through these must-read translations that cover the length and breadth of the country.
Immerse yourself in the vivid hues of regional literature as these translated works offer a glimpse into the soul of India, serving as gateway to diverse cultures, unexplored landscapes and untold stories. Together let's embark on a literary odyssey as we unravel the power of Indian Languages brought to the centre stage in the universal language of English.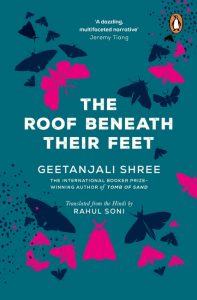 In The Roof Beneath their Feet, Chachcho and Lalna use their roofs to build a friendship that transcends time and memory. Suddenly one day, Lalna has to leave, to return only after Chachcho's passing. Amidst rumors and gossip in the neighborhood, Chachcho's nephew tries to piece together his memories of the two women, one of whom is his mother. The truth he is searching for could destroy him forever, but to not find out is no longer an option. A story of twists and turns, The Roof Beneath Their Feet, translated from the original Hindi by Rahul Soni, is easily one of the best contemporary novels you have read in a long time.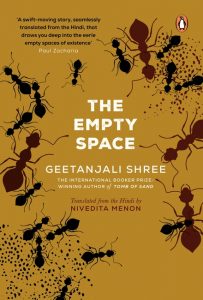 A bomb explodes in a university cafe, claiming the lives of nineteen students. The Empty Space begins with the identification of those nineteen dead. The mother who enters the cafe last to identify the nineteenth body brings home her dead eighteen-year-old son packed in a box, as well as the of the sole survivor e blast, a three-year-old boy who, by a strange quirk of fate, is found lying in a small empty space, alive and breathing.
The Empty Space chronicles the memories of the boy gone, the story of the boy brought home, and the
cataclysmic crossing of life and death.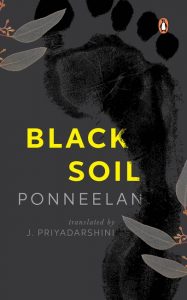 Kannappan is posted to Perumalpuram as the new schoolteacher. The village lies in the black soil region of Tamil Nadu where the river Tamirabarani flows. He's an outsider in this village with Veerayyan, a local farmer, as his only guide and friend.
Once settled in his role, Kannappan observes the everyday brutality faced by the farmers at the hands of the sadistic, all-powerful landlord-the Master. Child marriage is common in the village and so is the appalling practice of marrying young lads to older women who then serve as their father-in-law's consort. Through his gentle yet probing conversations with the villagers, Kannappan tries his best to show the villagers a better way of life. The farmers who had begun protesting the excesses meted out to them by the upper-caste landlord soon find an ally in Kannappan. The schoolteacher's sympathies for their cause bolster their waning spirits and replenishes their resolve to fight back.
Ponneelan's first novel is a tour de force. Now translated for the first time, Black Soil lays bare the atrocities faced by the farmers and the human cost of building a better tomorrow.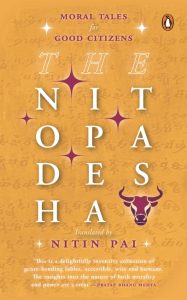 The Nitopadesha is a labyrinth of stories in the style of the Panchatantra and the Jataka tales, this is a book about good citizenship and citizen-craft that will speak to the modern reader. Covering aspects such as what citizenship means, the ethical dilemmas one faces as a citizen and how one can deal with social issues, Nitin Pai's absorbing translation is an essential read for conscientious citizens of all ages.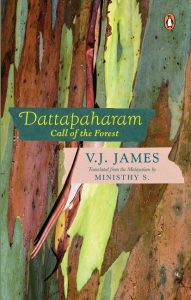 Dattapaharam is a powerhouse of a novel by the critically acclaimed and bestselling Malayalam author V.J. James. A rumination on solitude, man's connection with nature and the strings that attach us to this world, this is a surreal novel where the author's imagination soars like an eagle and words flow like the untouched springs in a rainforest. At times a fable on the modern world, at times a search for identity amid a quest of discovery, and on the whole a moving tale that takes the reader deep into the forests to understand what really makes us human, Dattapaharam is a powerful novel for our anthropocentric age, written by one of the most exciting voices to emerge from the Indian subcontinent.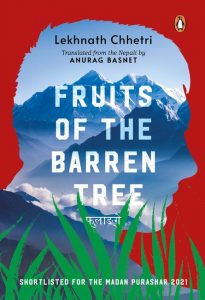 Darjeeling, late 1980s. The demand for a separate state of Gorkhaland has taken a violent turn. The Green Party is at war with the Red Party-and with the state's security forces. Murder, loot, terror and arson beset the Himalayan foothills.
Fruits of the Barren Tree is a story of that time, and of Relling, a small village near Darjeeling. In Relling there's Basnet, the village shaman, and his wife; there's Jhuppay, their son-incorrigible thief, truant and amateur drunk; and also Nimma, Jhuppay's great love, whose only desire in life is that he take the path of virtue. There's Chyaatar too, former army man, now a militia commander in the Green Party, who rules the village with an iron hand. Ever the miscreant, nothing Jhuppay does can win Nimma's heart. But when the Red Party hires his loudspeaker for a meeting-the first innocent, honest job of his life-it sets Jhuppay, Nimma and Chyaatar on a murderous course that fate itself cannot derail.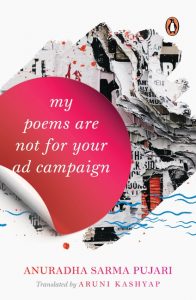 In a recently liberated economy characterized by speed, the commodification of women's bodies and consumerist culture, Bhashwati is an increasingly disillusioned misfit who has, ironically, just started working in an advertising firm. But her life changes one day when she finds out about the mysterious Mohua Roy, a former copywriter with the company, whose desk Bhashwati now uses. The company employees remain tight-lipped about Mohua, who had left abruptly for reasons unknown. On finding a poem written by Mohua, Bhashwati decides to search for her. This takes Bhashwati to Calcutta's lanes, where she meets people who sacrificed immensely for the same values that she finds eroded in a developing India. Who is Mohua Roy? Why is there a net of silence around her very existence? Will Bhashwati find Mohua? Will she leave her job, just like Mohua?
Hriday Ek Bigyapan, first published in Assamese in 1997, was an instant bestseller, going into tens of reprints in the next two decades. By taking a close look at the newly globalized India of the 1990s from a feminist lens, it poses questions about modern urban life that few Indian novels have been able to-questions that are still relevant today. Aruni Kashyap's seamless translation from the Assamese makes this book a must-read.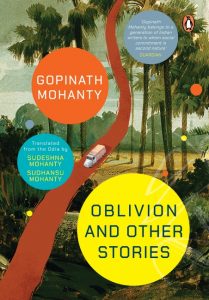 Oblivion and Other Stories is an anthology of twenty short stories by Gopinath Mohanty, the doyen of Oriya (now Odia) literature. The stories, written across a half-century (1935-1988), sample his oeuvre of writings and the variety of his themes-from 'Dã' (mid-1930s) to 'Oblivion' (1951) to 'The Upper Crust' (1967) to 'Lustre' (1971) and 'Festival Day' (1985).
Originally written in Oriya by the Padma Bhushan awardee, these have now been translated for the first time into English and recreate the social life of mid-twentieth century India.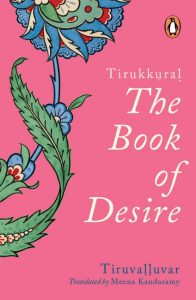 Written by the poet Thiruvalluvar, the Kamattu-p-pal is the third part of the Tirukkural – one of the most important texts in Tamil literature. The most intimate section of this great work – it is also, historically, the part that has been most heavily censored. Although hundreds of male translations of the text have been published, it has also only ever been translated by a woman once before. Tirukkural is award-winning writer Meena Kandasamy's luminous translation of the Kamattu-p-pal.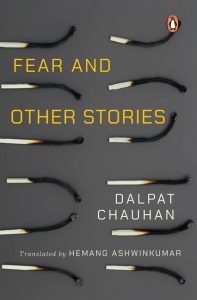 Fear and Other Stories is a reminder of the inherent dangers of the Dalit life, a life subjected to unimaginable violence and terror even in its most mundane moments. In this collection of short stories, veteran Gujarati writer Dalpat Chauhan narrates these lived experiences of exasperation and anger with startling vividity. His characters chronicle a deep history of resistance, interrogating historical, mythological and literary legends, foregrounding the perspectives of the disenfranchised.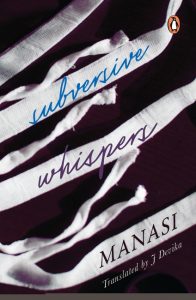 Manasi is a stalwart of Malayalam literature. With her unparalleled feminist writing and powerful voice, she has mastered the art of telling radical short stories. Through Subversive Whispers, a collection of some of her best
work, she continues to defy patriarchy, question Brahminical hegemony and push narratives that subtly yet fervently challenge the status quo. The book introduces readers to the irreverent 'Sheelavathi', which explores the Madonna-Whore complex in a uniquely local context, 'Devi Mahathmyam', which sheds light on the price that women pay for being goddesses in mere name and stories such as 'Spelling Mistakes', 'Square Shapes' and 'The Walls', all of which explore romantic love with a piercing realism.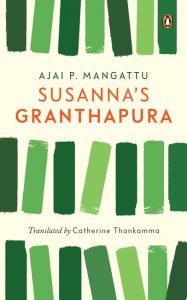 First published in Malayalam in 2019, Susanna's Granthapura is Ajai Mangattu's uniquely crafted novel that celebrates the strong bonds that form between people who share a love of reading and of books.
'Have I not, having kept a man for years, learnt that it's/ like raising a snake?/ So many animals on this earth, why keep a man of all things?' writes one of the world's most celebrated writers, Taslima Nasrin, in her first-ever comprehensive collection of poetry translated from the original Bangla into English. The poems get to the heart of being the other in exile, justifying one's place in a terrifying world. They praise the comfort and critique the cruelty of a loved one. In these are loneliness, sorrow, and at times, exaltation. Relying almost entirely upon the free verse form, these poems carry a diction which is at once both gentle and fierce, revealing the experiences of one woman while defining the existence of so many generations of women throughout time, and around the world.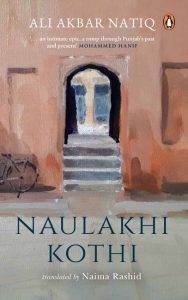 Ali Akbar Natiq's epic saga, Naulakhi Kothi, is an insightful portrayal of the zeitgeist of the times. The sweeping narrative begins in the years leading up to Partition and goes on till the eighties.
Translated by Naima Rashid, it is one of the most important novels of the twenty-first century.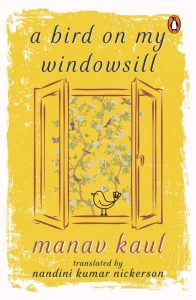 Known for writing silences and articulating dreams, in this book Manav sifts through the past, delves into the present and talks about all the creative impulses, writing, directing theatre and acting that have made him who he is. Through his poetry and prose, he creates vignettes of his life, a long-lost love, his interactions with people as he travels, his favourite authors and their writings, almost as if he's trying to weave a world for the reader as well.
Beautifully symbolic, this book is a rich tapestry of thoughts and feelings, of todays and tomorrows, of being alone and seeking loneliness.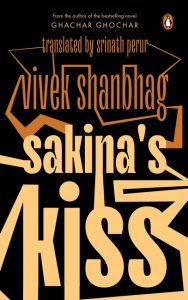 Exquisitely translated from the Kannada by Srinath Perur, Sakina's Kiss is a delicate, precise meditation on the persistence of old biases—and a rattled masculinity—in India's changing social and political landscape. Ingeniously crafted, Vivek Shanbhag interrogates the space between truth and perception in this unforgettable foray into the minefield of family life.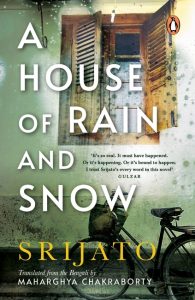 In this entirely strange, magical and leisurely course of life swirling all around Pushkar, there is but one entity with whom he shares all his secrets. A milkwood tree, a chatim is privy to everything in his life. And so time moves on, leading him to eventually confront a truly secret equation of life—the change made possible by the transformative power of love.
A House of Rain and Snow is a testament to an era, a witness to an astounding journey of a young poet.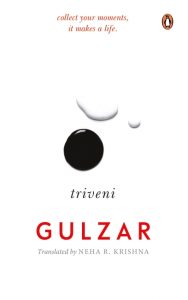 A form Gulzar began experimenting with in the 1960s, Triveni comes close to several classical Japanese forms of poetry such as the Haiku, Senryu and Tanka. The closest Indian forms to Triveni are the doha and shayari. In this stunning translation by Neha R. Krishna, Triveni have been transcreated as tanka and are ladled with musicality, breaking away from the charm of rhyme and metre. This collection, too, is a confluence or sangam of forms and nothing short of a gift from one of India's most beloved poets.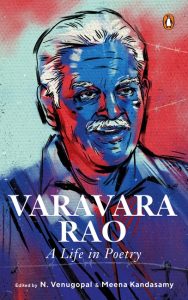 Varavara Rao: A Life in Poetry is the first-ever collection in English of poems by the Telugu poet, selected and translated from sixteen books that he has published. Having begun to write poetry in his early teens, Varavara Rao, now in his early eighties, continues to be a doyen of Telugu modern poets.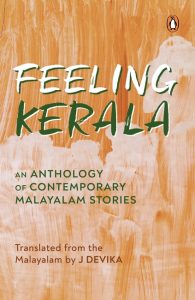 Feeling Kerala, a selection of some of the best and sharpest narratives from the region is now translated and curated for English readers to love and cherish.
While staying true to its literary form, these stories provide a tour into the heart and soul of contemporary Kerala and aim at getting past the twentieth-century characterizations of the state, say, as defined by communist egalitarian spirit or matrilineal families. After all, Kerala is unique in more ways than one, thanks to the heightened experience of migration and transnationalism, among other things.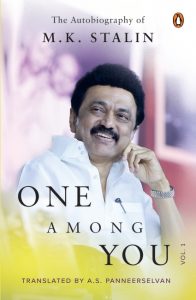 One Among You, a translation of Volume 1 of Stalin's Tamil autobiography, Ungalil Oruvan, is the story of the first twenty-three years of his life, from 1953 to 1976. These formative years were witness to Stalin's school and college days, his early involvement with the DMK and his integral role in the party publication, Murasoli. But Stalin's journey extends beyond politics. He also had a profound connection to the world of theatre and cinema, where his passion for art intersected with his pursuit of social change.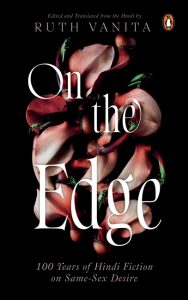 On the Edge is a first-of-its-kind collection of short stories and extracts from novels centred on theme of same-sex desire, translated from the original Hindi. The sixteen beautiful and provocative stories featured here (published between 1927 and 2022) include classic works by Asha Sahay, Premchand, Ugra, Rajkamal Chaudhuri, Geetanjali Shree, Sara Rai and Rajendra Yadav, among others. An important anthology, On the Edge shifts the focus on stories and characters who have, for far too long, remained in the shadows and brings them (and us) into the light.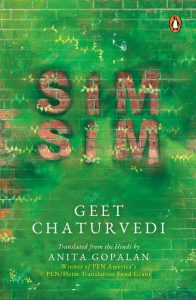 Poignantly written by Geet Chaturvedi, a major Hindi writer, and beautifully translated by Anita Gopalan, Simsim is a struggle between memory, imagination, and reality- an exquisitely crafted book that fuses the voices of remarkable yet relatable characters to weave a tale of seeking happiness, fulfilling passion, and reconciling with loss. Simsim is charming, and wonderfully original.
Anthill, a robust translation of the award-winning novel Puttu and with a cast of over 200 characters, tells the story of a people who have tried to shed the shackles of family, religion and other restraining institutions, but eventually also struggle to conform to the needs of a cultured society.
Written with disarming honesty and biting humour, Anthill is ultimately a story that questions the veneer of respectability people try to put up in their lives.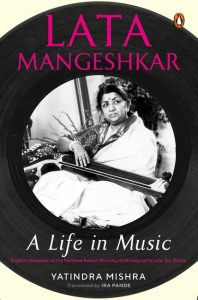 An ode to the majestic life of the late Lata Mangeshkar, Lata: A Life in Music celebrates art in its totality and tells the life story of India's most loved vocal artists. The result of Yatindra Mishra's decade-long dialogue with the great singer, it also explores the lesser-known aspects of the great artist, introducing the readers to Lata Mangeshkar as an intellectual and cultural exponent and providing a rare glimpse into the person behind the revered enigma.