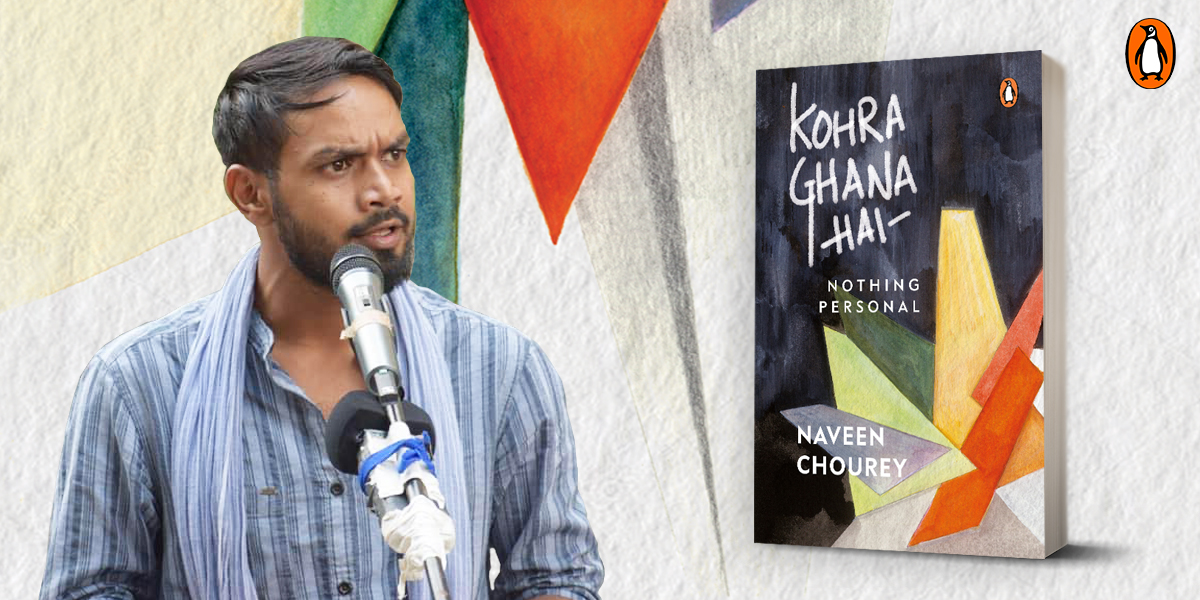 Bold, sharp and amazingly relevant, Naveen Chourey's impassioned poetry-on mob lynching, Kashmir and the plight of out soldiers among others-will force you to think afresh on nationalism, patriotism and the state of our country.
Naveen's youthful idealism, vision for an egalitarian world and progressive thoughts make Kohra Ghana Hai one of the most courageous works of our times.
Read on to know more about Naveen:
1. What drew you towards poetry?
It is hard to pin one event that drew me toward poetry. I moved towards it gradually and did not realize how much hold it had over me, till I was in too deep. But a few poets that played a significant role in pushing me towards it are Jagjeet Singh ji and Nukkad Natak.
2. Has your engineering background helped your artistic craft?
Yes, it's helped me a lot! For me, engineering helped me find patterns in life. I think I can craft my poems with a fresh perspective due to my engineering background.
3. What does mukammal mean to you?
For me, Mukammal is the concept of an ideal human being. Something that I am walking and moving towards everyday. I wish to be that person before I die.
4. Which poem is the closest to your heart?
There are many. Bachchan Sahab's 'Us paar na Jaane kya hoga', Javed Sahab's 'Waqt' and 'MahisasurMardini' by Aadi Shankaracharya are few that come to mind.
From my own compositions, I enjoy performing the poem 'Aham Brahmosmi' 'Pinjara' and 'Main, Wo aur Main'.
5. Why 'Kohra Ghana Hai'?
When there is unrest, everything becomes confusing. Like the dense fog, you can see but can not make anything out of it. I felt this book will help people see through the dense fog of unrest and show people what is happening in our society.
---
Are you ready to go on this journey with Naveen and see through this fog with Kohra Ghana Hai?