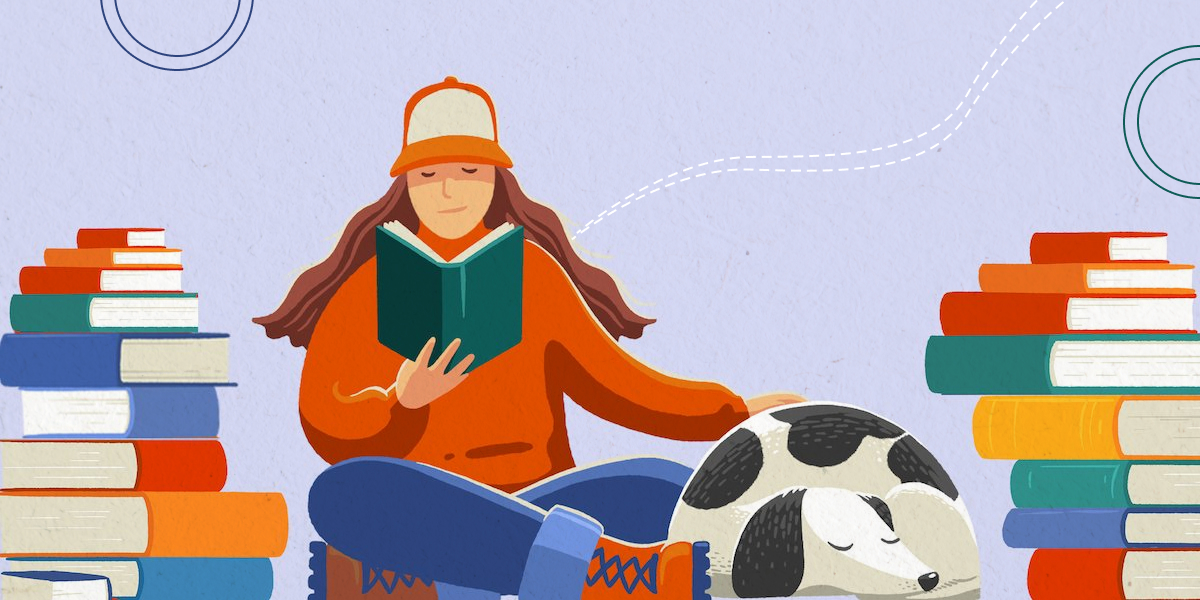 With the festive season coming to an end, step into a more relaxed month of November. An exciting transition between autumnal breeze and winter freeze, this is the perfect time to stock up on sweaters and some comforting reads.
In fact, we have just the right collection of books to preoccupy your mittens with! So, wait no more and scroll through our November releases.
Leapfrog
Six Practices to Thrive at Work
Mukesh Sud
,

 Priyank Narayan
Are maestros born or made?
By making ideas mate, can you create new ones?
How do you develop a mindset that helps you thrive?
Can you nudge yourself into being more productive at work?
Is it possible for you to debunk bullshit from the clutter all around?
Find the answers to these questions and several more in Leapfrog.
The Sacred Wordsmith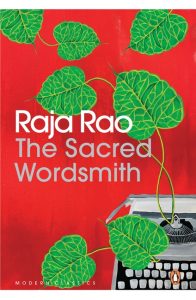 The Sacred Wordsmith, a curated compilation of legendary Indian writer – Raja Rao's astounding work, noted acceptance speeches and exclusive unpublished pieces is the perfect addition to your collection of classics. A venture into the Sahitya Akademi Award and Neustadt International Prize recipient's remarkable trajectory as an author and academic. 
The Last Heroes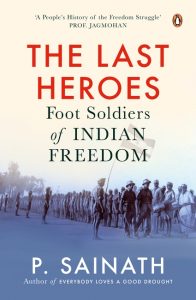 There are numerous books on freedom fighters and the struggle for Independece, but very little account of the flag bearers of freedom post 1947. P Sainath's 'The Last Heroes' narrates the story of the footsoldiers of Indian freedom and describes how independence and freedom are mutually exclusive. Revive the patriot in you and celebrate the contributions of the less- recognized. 
Hicky's Bengal Gazette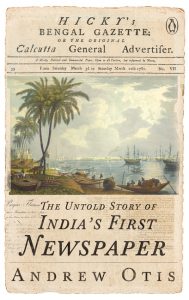 In this digital age, all sorts of information is available at a single tap. News, which was once a revelation to the common man, can now be accessed via apps and websites.  Revisit your roots and immerse yourself in the historic trajectory of India's First Newspaper with Hicky's Bengal Gazette. A tumultuous research which has found a significant place in the history of subcontinental journalism, it is an account of James Augustus Hicky and his attempt at establishing a newspaper in 18th century- Calcutta. which subsequently posed a threat to the British Empire and their suspicious endeavours. Revel in this book and explore themes of censorship, struggle and imperialism. 
Manjhi's Mayhem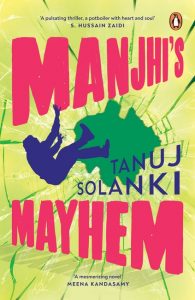 Three words: Thriller, Temerity and Tabaahi, perfectly sums up this explosive, yet gripping novel, Manjhi's Mayhem. What starts off as a simple story of Santosh, the hostess of a restaurant across the street and her encounter with Sewaram Manjhi, a security guard of a pricey Bombay Cafe turns into a whirlwind of toxicity, deceit and a bloody affair. Apart from the gore, Manjhi's discovery of destiny and fortune in the City of Dreams, Bombay,  is an important lesson for all. 
An Island's Eleven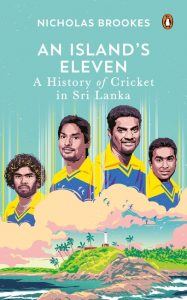 India's most revered sport, cricket, has found a special place in everyone's heart. It being the game that is most judiciously watched and cheered for – the hype is prevalent all-year round. Rejuvenate the cricket fanatic in you and explore a new cultural paradigm by reading: An Island's Eleven – which describes the triumphs and tragedies of the Gentleman's game from  Srilanka's perspective. A country known for its stellar players, strategic tactics and emerging victorious time and again, the success story goes way back in time. After all, Cricket is Sri Lanka, and Sri Lanka is cricket.
Rani Durgawati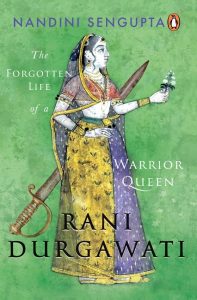 India is incomplete without the feisty, powerful females that shaped its glory as a nation today. One such forgotten, yet formidable is Rani Durgawati, a model monarch of the Garha Mandla who displayed tenacity, righteousness and profound courage to look after the welfare of her people. Nandini Sengupta's intricate exploration of Rani's legacy is compiled in a beautifully articulated biography which can easily occupy a prominent space  in every Indian history fanatic's heart! 
Bravehearts of Bharat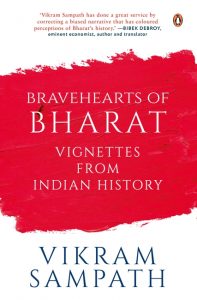 Some stories don't make it to most of our history books growing up but are integral lessons in struggle, patriotism and sacrifice. India – a land known for its tumultuous freedom struggle, has several unsung heroes whose contributions were remarkable, yet unacknowledged. The Bravehearts of Bharat, sheds light on the fifteen neglected heroes and heroines of our past and narrates their stories of valour and determination. 
It Was Always You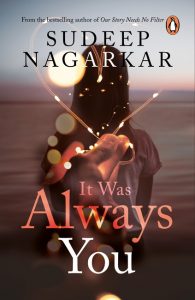 Love in itself is a complex emotion and difficult feeling to process. Lost Love is another layer of emotional angst and conflict. What happens when Lost Love resurfaces in a happy marriage? How do the rules of monogamy change? How does one navigate these conflicting emotions? Immerse yourself in #ItWasAlwaysYou by Sudeep Nagarkar, a story about a happily married couple, Karan and Shruti and the pyramid of ethical dilemmas that they have to deal with. 
Finding Your Balance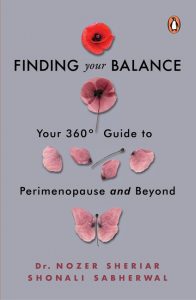 Women, menopause is not the end, period. A time of confusion and ambiguity regarding old age, menopause has several negative connotations and myths associated with it. This can take a toll on your physical, mental and emotional state of being. Gynaecologist  Dr Nozer Sheriar and macrobiotic nutritionist Shonali Sabherwal debunk all misconceptions with regards to peri-menopause with their bite-sized, professional and informative book: Finding Your Balance. So, grab a copy and put a PAUSE to your worries about the years ahead of you! 
Forks in The Road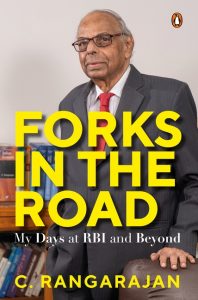 The architect of India's economy, C. Rangarajan describes his life as a matter of circumstance. A prolific economist and policymaker, Forks in The Road is a memoir of Rangarajan's days at RBI and beyond.  From tracking India's financial journey between 1982 and 2014, to his innovative reforms in the domain of banking – he highlights the nitty-gritties of the sub-continent's economic growth weighing external political, social factors in mind.  Exclusive insights from the former Governor of RBI himself, it is truly unputdownable. 
My Life with Dr. Ambedkar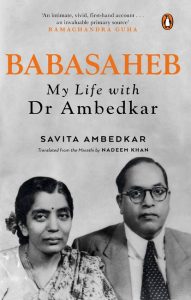 We know Ambedkar as a prolific social reformer and the Father of the Indian Constitution. Savita Ambedkar, his wife, provides an intimate lens and never-before-documented portrait of Babasahed. His life beyond political and social reform, a personal insight into his likes, dislikes and disposition. Translated by Nadeem Khan, My Life with Dr. Ambedkar is a brilliant corroborated account of the astounding scholar's personal life and should be your next read! 
Gautam Adani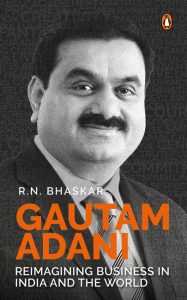 A business tycoon who needs no introduction, Gautam Adani has emerged as one of the most powerful people, globally. R.N Bhaskar's biography of Adani's journey from childhood to establishing a powerful business empire is interspersed with fascinating anecdotes, tactful business strategies and how he became the strongest contender in ports and renewable energy. Truly an inspiring, detailed and meticulous compilation of his success. Onwards and upwards! 
Winning Middle India: The Story of India's New-Age Entrepreneurs: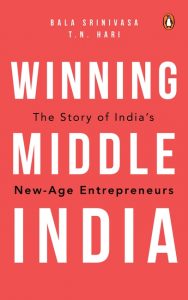 Awaiting the latest season of Shark Tank? Tired of boring classroom lectures, and need something to stimulate your entrepreneurial mindset? Winning Middle India by T.N. Hari and Bala Srinivasa introduce the digital age innovators who have taken the world by storm! These young, adaptive entrepreneurs are determined to reshape India's destiny through rapid digitization. This book is truly at your tech and call, in case you want to fuel your passion and get insta-inspired! 
Zikr: In the Light & Shade of Time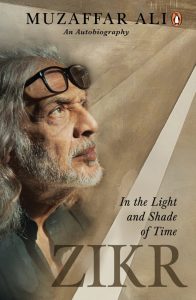 The Jack of All Trades, Muzaffar Ali, has ventured into multiple domains over the years. Whether it's cinema, philosophy or advertising – he has done it all! Zikr is an autobiographical peak into the mastermind's multiple artistic endeavours and how he has been able to carve a niche for himself in so many industries. From working with icons such as;  Satyajit Ray and Faiz Ahmad Faiz, Ali carries his erstwhile Awadhi cultureough it all! 
The Book of Dals: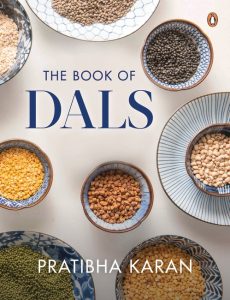 Dals are not only an integral part of every Indian household but also responsible for a sumptuous, happy tummy. From Sambars to Varan Bhat, Dals, too are diverse like its native country, India. The Book of Dal by Prabhita Karan explores the permutation and combinations of lentils, spices and vegetables, meat etc. that make Dal unique, regionally. PS: there's a section of lip-smacking recipes that will make you want to run to your Tawa and start cooking! 
All The Right People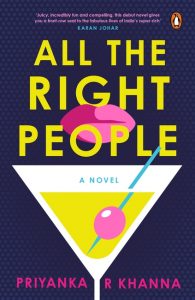 If Koffee with Karan was your supplier of B-Town chatpata gossip, All The Right People by Priyanka Khanna is just the  juicy, eccentric pick for you! It revolves around three college besties, Tara, Shaan and Aria who went through the ebbs and flows of both school and university. These sworn best-friends eventually get caught-up in a whirlwind of problems that could potentially put their friendship on a standstill. A book that navigates friendship, cohesion and decision-making amongst the most creme-de-la-creme tier of society, explores unexpected themes of control and individual agency as well. 
Build, Don't Talk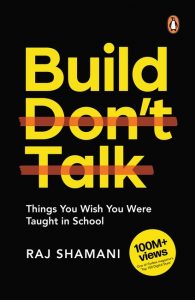 Life has several lessons that cannot be shoved into rigid curriculum, like school. But what if there was a book that taught you all that school DID NOT? Build, Don't Talk is a one-stop guide for young adults to navigate through crucial yet overlooked topics such as; mental health, personal financing and building relationships. Written by Raj Shamani, the book provides invaluable insights that one could not find in the conventional classroom setting. 
Fifteen Judgments
What happens when law meets finance? A splendid work of art, Fifteen Judgments! Saurabh Kirpal, an esteemed practitioner of law at the Supreme Court has covered a range of matters from commercial to constitutional law. His latest, Fifteen Judgement is an account of the cases that have shaped India's financial landscape weighing jurisprudential philosophies and macroeconomic dimensions in mind.