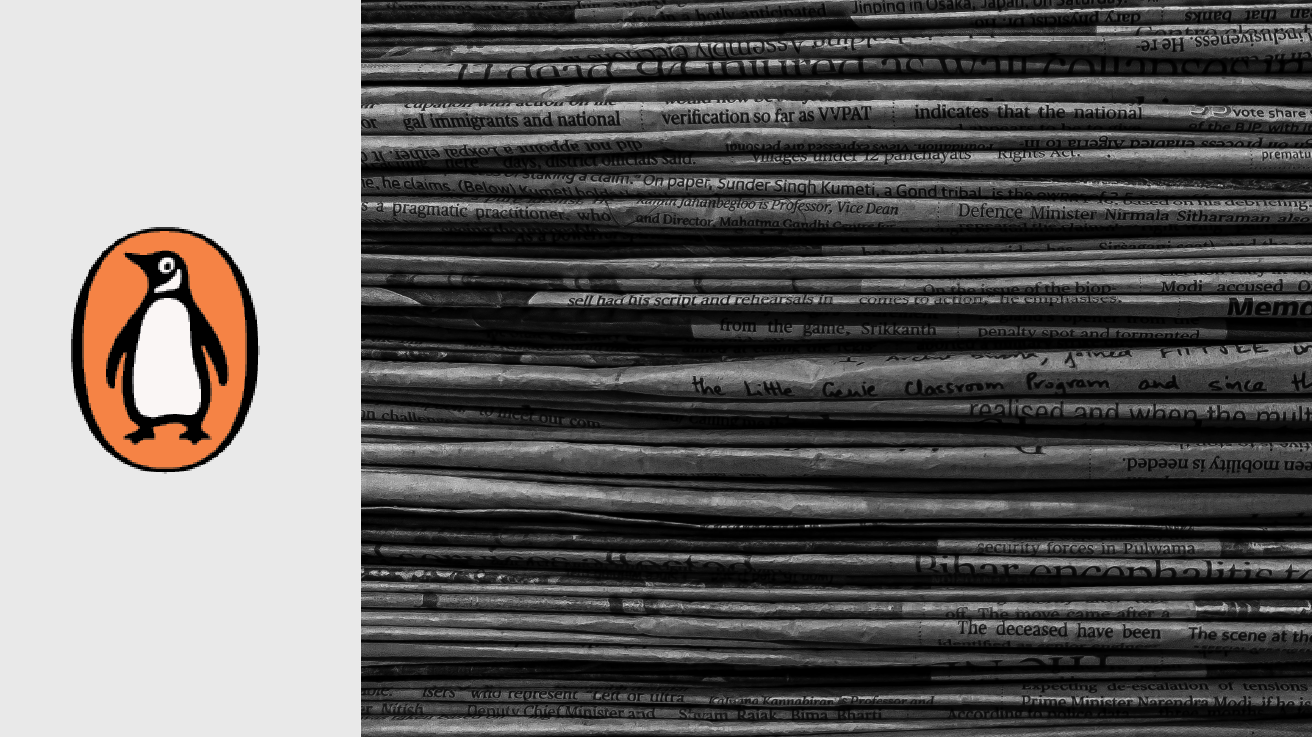 New Delhi, 25 September 2019: Penguin Random House India announces the acquisition of popular and much loved illustrator Alicia Souza's first book. Titled Dearest George, Alicia dedicates the book to her best friend and husband George and shares precious notes from her love story with the readers. The book will be released in January 2020, in time for Valentine's Day.
In this very special debut, Alicia brings her light-hearted comic style from webpages to book pages in a compilation of comic strips, some old and some new. Fans of her work and readers are in for a treat with Alicia packing the book with not only her stories but also some wonderful surprise such as tear out post cards and stickers. In her instantly recognizable style, Alicia will tell the story of her love life in a love letter that will successfully capture everyday kind of love, making this book a perfect I-love-you, happy-birthday, you-are-a-cutie, I-am-having-a-bad-day-and-I-need-a-hug, happy-valentines-day gift for yourself or anyone you love.
Commenting on her upcoming book, Alicia Souza says, 'There's a boy named George who I like. A lot. Maybe a bit too much. I'm avenging revenge for him not being the holding-hands-in-public type and felt I needed to up my 'how do I get George more awkward' game. This love-note book is the result. I like you, George. I'm pleased this is a book published by amazing Penguin. Nothing like a physical print copy in, hopefully, rounds of editions (hint hint fellow reader) by a top-notch publisher with great distribution to make sure that George is forever cringing. Ahh! Sweet sound of George cringing.'
Smit Zaveri, assistant editor, Penguin Random House India says, 'Alicia Souza's name is synonymous with path-breaking illustrations and comics in the country and my own tryst with her began as an ardent fan and reader of her instantly relatable and adorable work. Going from there to actually publishing her book is a personal dream come true. This is going to be the perfect little book for the gifting season for all the people who loved books such as Little Moments of Love and Adulthood is a Myth. Working with Alicia is such a joyful process and we're certain it's going to come through in this beautiful book that's bound to melt everyone's hearts.'
Sohini Mitra, associate publisher, Penguin Random House India, says, 'Alicia Souza is a phenomenal creator and a personal favourite. I admire her creativity and storytelling style and I am confident that readers will enjoy this uniquely packaged and designed book, just as much as the team at Penguin is enjoying working at it. This book will be a delightful addition to our already eclectic selection of books.'
*END*
About Penguin Random House India
Penguin Random House India is the largest English language trade publisher in the subcontinent, publishing over 250 new titles every year and with an active backlist of over 3000 titles. With a strong fiction and non-fiction list, it publishes across every segment including biography, travel, business, politics, history, religion and philosophy, lifestyle, cookery, health and fitness, sports and leisure, visual books and children's books. The children's titles are published under the Puffin imprint.
Penguin Random House India's illustrious list includes Booker Prize-winning novels and winners of virtually every major literary prize, including the Nobel Prize, the Magsaysay Award, the Jnanpith Award, the Sahitya Akademi Award and the Commonwealth Writers' Prize. Several of PRHI's authors are also recipients of the Bharat Ratna and the Padma Vibhushan, India's highest civilian honors.
Penguin Random House India is also the exclusive distribution partner for several leading local and international publishing houses in India and the sub-continent.
# # #
MEDIA CONTACT-
Pallavi Narayan
pnarayan@penguinrandomhouse.in
+91 97118 64445